Emily has hundreds of eyes on her at all times: when she's at her computer playing games, when she's watching YouTube videos, and when she's sleeping. Her every move serves as entertainment for 129,000 Twitch followers, as if Jim Carrey's character in The Truman Show had enthusiastically consented to round-the-clock surveillance.
"My life is honestly pretty boring," the 25-year-old streamer known online by her channel name Emilycc, told BuzzFeed News. "This is just what I do. I play video games, I chat with people, I hang out with my pets."
For over a year, Emily, who doesn't share her last name online for safety reasons, has been live and on camera 24 hours a day. She makes a living from people watching her play video games like World of Warcraft and Apex Legends, and she occasionally chats with them. Emily just completed her 383rd day livestreaming herself on the platform as part of a subathon, which is an uninterrupted live video marathon meant to generate paid subscriptions. According to Twitch, she holds the world record for the longest subathon and has made thousands of dollars in the process.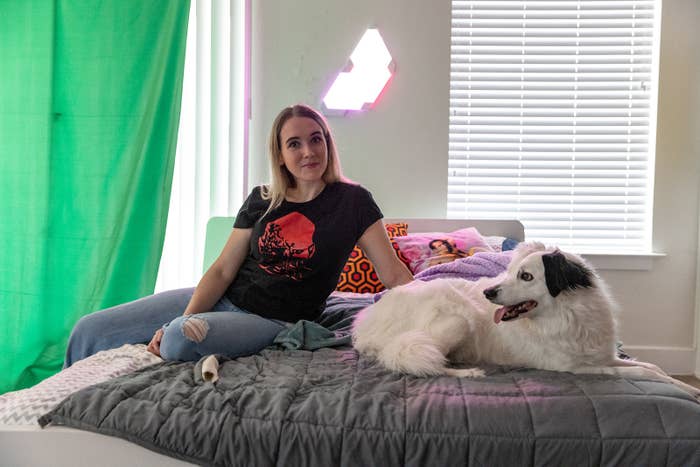 "I'm gonna go for two full years of streaming, I think," she told BuzzFeed News. "That's the goal. Or I'll go until I feel like stopping. … I don't feel like stopping yet."
For Emily, streaming is just a regular part of life. In October 2016, she quit her cashier job at CVS to become a full-time streamer, a dream gig for a teen who loved playing video games. In seven years, she's only taken off two weeks from regular streaming. Though Twitch is home to plenty of gentle lo-fi beats and ASMRtists, gameplay channels like Emily's normally tend toward sensory overload. On a typical stream from the platform's biggest stars, you'll see a big screen displaying video game play, a small screen with the face of the streamer providing commentary, and a big comment box flashing with all sorts of colors and animated emojis at rapid speed.
In contrast, Emily's stream at noon on a random Tuesday shows her in bed, her head concealed under a blanket. A big fluffy dog lies by her feet, and a cat pokes around nearby. Rain sounds are playing in the background, and a light breeze is billowing the green screen set up in front of her computer. No one is leaving comments. She has constructed a life of quiet mundanity in her Austin studio apartment. There are 200 of us watching. She'll probably stream herself playing a horror or action game soon, but for now, serenity.
"I'm so used to streaming and having people watch me all the time that I just live my life and do whatever," Emily said. Shortly after our interview, people in the chat began to ask her questions: Was BuzzFeed going to write about her? Emily replied that she wasn't sure. "Buzzfeed: complete this quiz to find out what kind of Emily you are," someone wrote in her chat box. Emily just laughed when she read it, and moved on.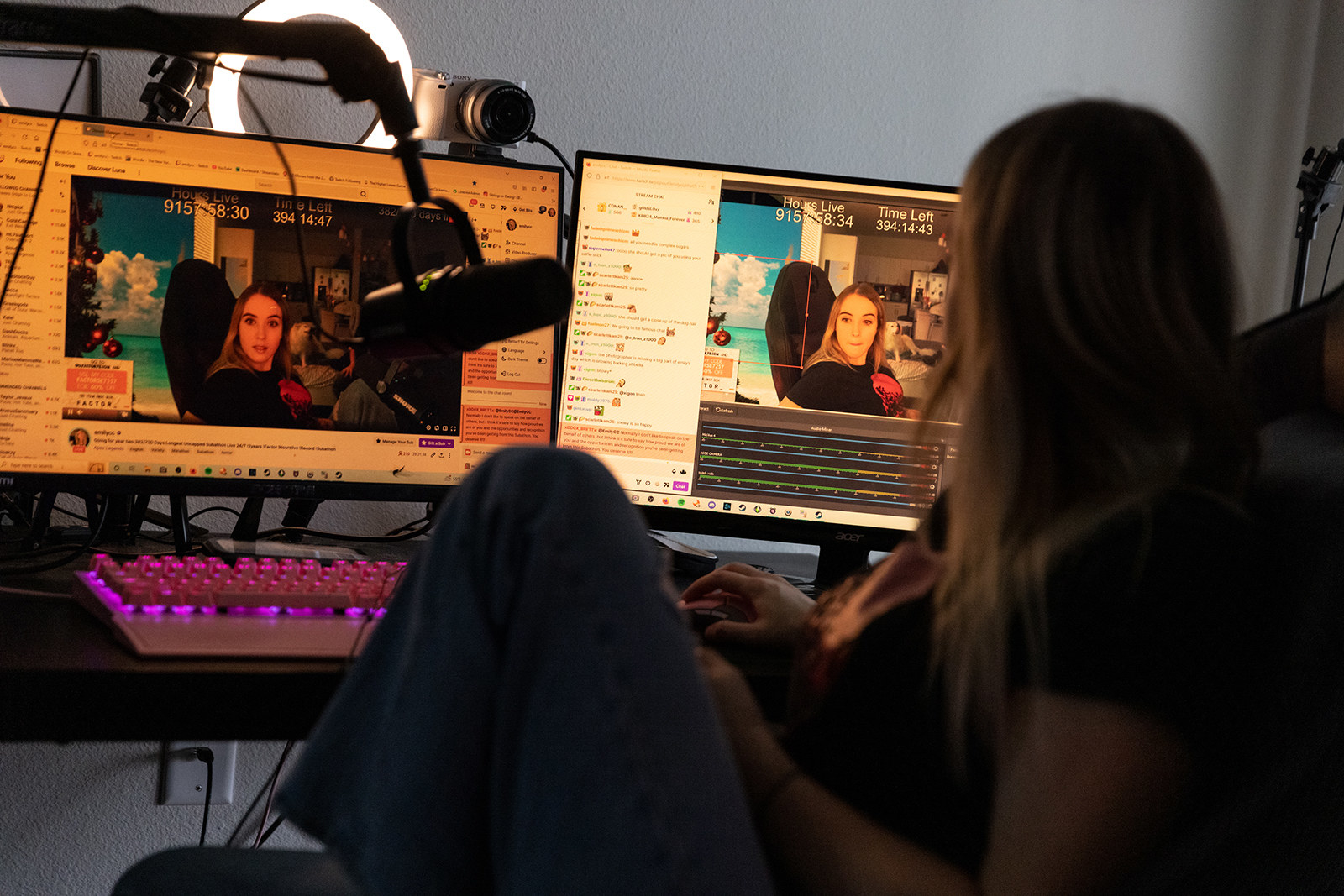 Following a Twitch streamer on the platform is free, but subscribing comes with a $4.99 monthly fee. Subscriptions (or subs) earn people access to exclusive benefits — for instance, a subscription to Emily's channel comes with custom chat emotes, access to her Discord and Snapchat, and exclusive movie nights. One-time donations get you a shoutout on the stream or the ability to play sounds, like fart noises, which Emily's followers triggered while a BuzzFeed News photographer was present. Subathons are like fundraisers for creators. For Emily, each sub or monetary contribution increases the length of time she has to stream. When she started, one sub would add three minutes. Now, she spins a wheel to see how much time she has to add. Donations and paid subscriptions from her 129,000 followers have now become her entire income, although she avoids figuring out how much she's making.
"I don't really think about how much money I've made. I've never calculated it," she told BuzzFeed News. "It's enough to live and have what I need."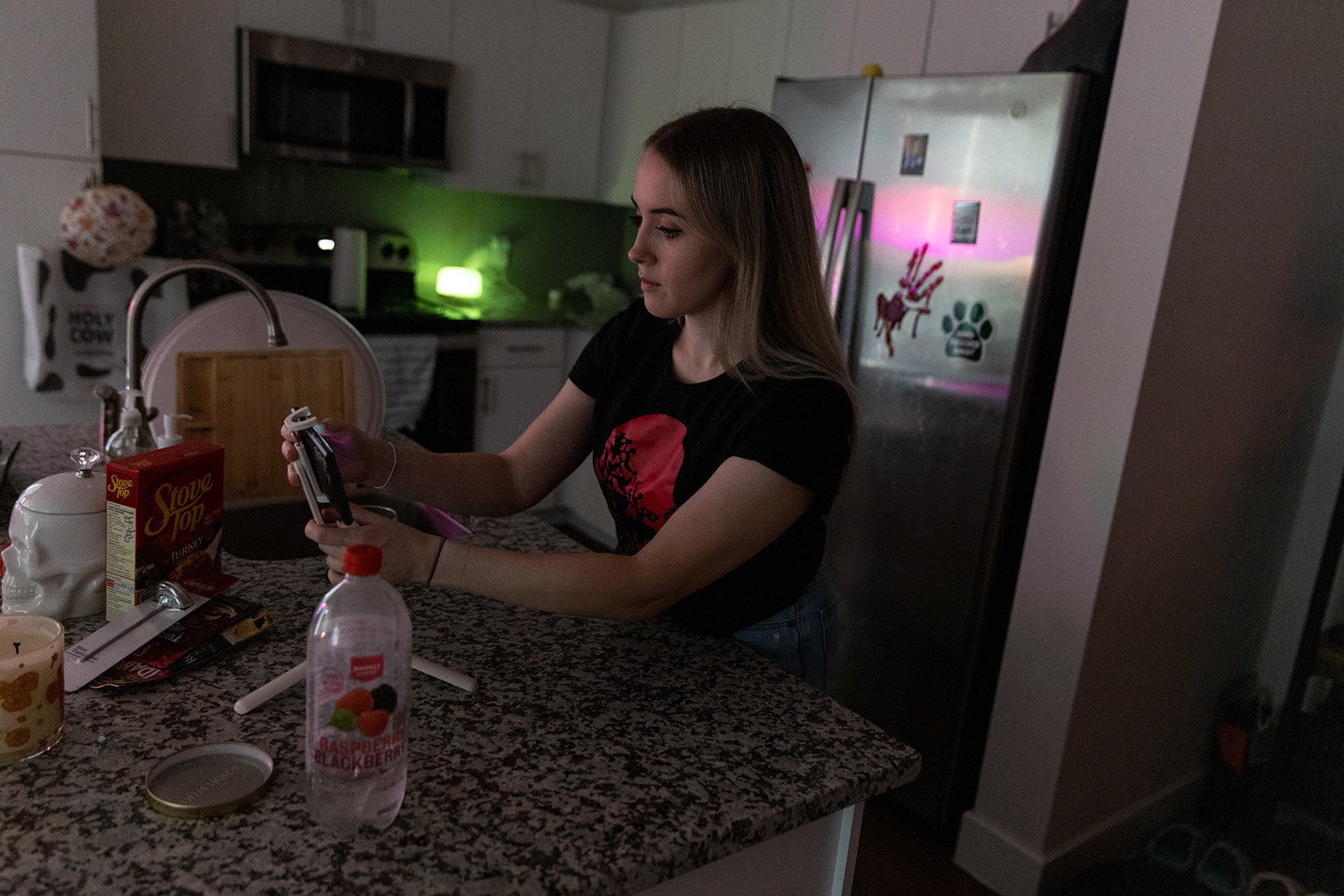 Other Twitch streamers set a time limit for their subathons and provide incentives for people to subscribe, called "sub goals," attempting to rack up as many of those as possible. Most recently, Ludwig spent 50 hours trapped in a glass box, raising $300,000 for charity and getting a terrible haircut in the process. In the past, Emily has had sub goals. Once she reached a certain subscriber count, she'd do something ridiculous or suggested by her audience.
"I streamed myself in the shower wearing a bacon suit, then I poured milk on my head," she said. "That was weird. I don't know why I did that."
Outrageous stunts didn't fit with Emily's vibe. Her quiet humility was evident when she told BuzzFeed News that she rarely considers herself successful because her audience is smaller than those of the biggest names on the platform, though she only really gets to catch up on their videos when she's off camera in the bathroom. Her favorite moment of the subathon so far came when she celebrated her 365th day streaming with decorations and a low-key online party.
But she didn't even set a world record then. She did that long ago. In fact, no one has even come close to doing what she's done. Ambish, who has 115,000 followers, just passed 140 days of consecutive streaming. That's not even half the length of Emily's stream so far.
And Emily might not have millions of followers, but she has hundreds of eyes on her at all times — even when she's sleeping. Knowing people watch her sleep is something she avoids dwelling on.
"I don't think about people watching me sleep," she said. "But I do have the least viewers when I'm sleeping, so that makes me happy."
She might not think much about the stream, but it undoubtedly impacts her daily life. Emily spends most of her time at home, only leaving the stream to quickly walk her dog or go to the bathroom. When she "goes IRL," meaning that she actually goes out to do something, she has to livestream everything on her phone. Days ago, she went to a rave with a friend, but had to leave early because the reception wasn't good enough to keep streaming. She'll be streaming her hair appointment soon.
Her never-ending stream impacts other people, too. Strangers in the outside world don't always understand what she's doing in public, and she's given up trying to explain it. Some of her offline friends don't want to be on her stream, so to see them, she has to leave it running in her room and hurry back. That leaves her with no time to date or have a boyfriend. If she doesn't think the internet reception will be strong enough to stream somewhere, she'll stay away, and she's afraid to fly on a plane because she might lose connection. She doesn't have close relationships with her subscribers because she doesn't speak with them one-on-one, but she enjoys chatting with them when she can.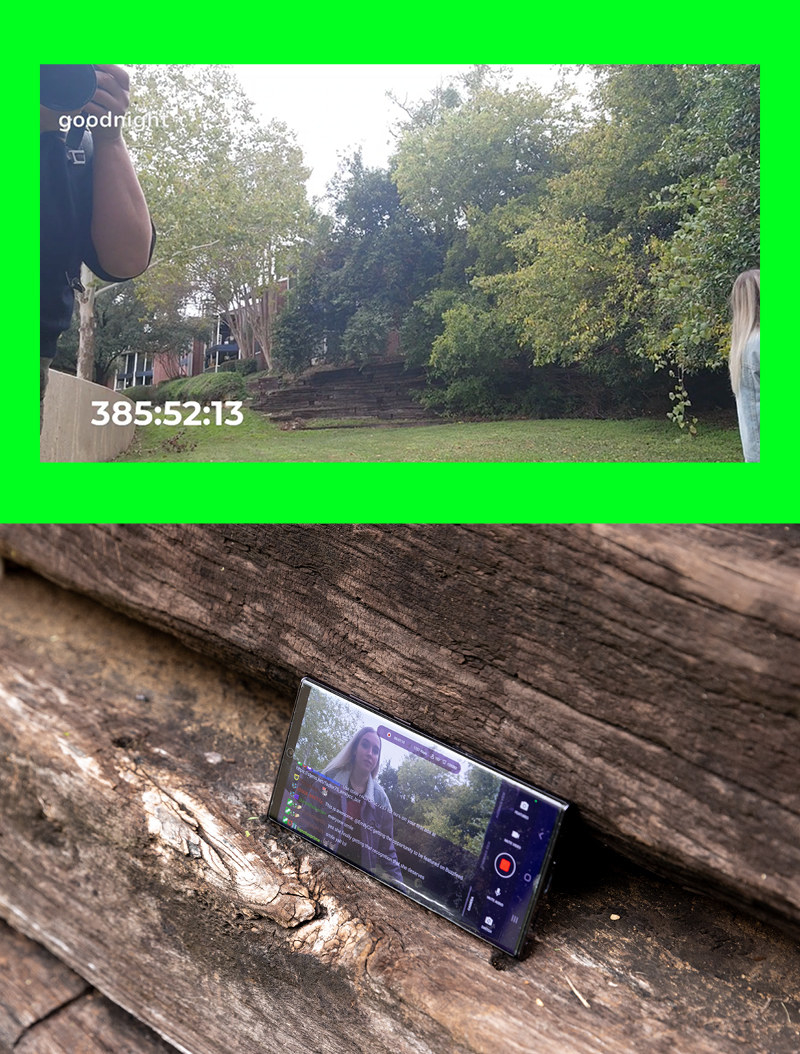 "I am really lucky and grateful to be able to do this," Emily said. "Everyone is so supportive."
Not everyone, though. Emily said harassment and cruelty appear in her chat on a daily basis. It registers, but she tries not to let it linger. She blocks bad actors and moves on, compartmentalizing the hate just as she does the thought of people watching her sleep and the financial side of her job. In contrast to the bold personalities that serve as Twitch's oligarchy of top creators, she doesn't need high-energy programming to draw in her core audience. Maybe that's how she's managed to keep the stream going for so long.
Streaming herself all day every day has created a paradoxical life of constant quiet solitude under surveillance. Getting paid to hang out and play video games all day is the dream for so many, but that same isolation and observation could be a total nightmare for others. To Emily, it's just life — a mundane, digestible, record-breaking life. ●