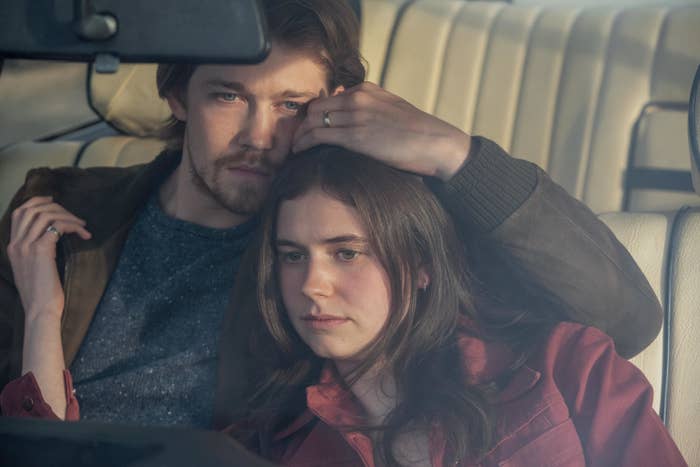 The TV adaptation of Conversations With Friends had all the necessary elements to form the hottest show of the summer: Taylor Swift's boyfriend-husband as the romantic lead, an original song from Phoebe Bridgers, the iconic text of Marxist darling Sally Rooney's 2017 novel, and unbearable atmosphere of yearning just in time for the temperature to rise. But its reception online has been tepid.
"They've butchered the fucking characters," TikTok user @slaggybookclub said in a video before comparing a scene from the text to its TV adaptation. She said that a line between English student Frances (Alison Oliver) and her older, married love interest Nick Conway (Joe Alwyn) was delivered without the signature confidence and wit that makes the book's central couple so interesting in the first place.
"I can't even put it down to bad acting this is bad directing and scripting and I'm in pain," the TikToker wrote in her caption.
TikTok user Ieuwan Cooke poked fun at the acting in the show alongside its repetitiveness of the actual conversation in the show, which is ripe with angst and missing the introspection that is part of Rooney's signature style.

"I think my biggest issue with it is that the book is SO driven by Frances's internal dialogue — as the reader we know her so well. I feel like we don't get to know anything about her personality in the TV show?" one commenter wrote. "If I hadn't read the book I would be bored."

Instead, the adaptation provides what TikTok user @waitliz describes as "Frances and Nick [saying], 'right, sorry,' to each other for 12 episodes."
With a screenplay chock-full of emotional zingers adapted by the novelist herself and the international rate of yearning at an all-time high, Normal People, the April 2020 adaptation of Rooney's second novel, delivered the will-they-or-won't-they that quarantining twenty- and thirtysomethings needed.

Conversations With Friends is the kind of show that would have killed it on Tumblr in 2014: Even if the acting isn't ideal and the characterization is middling, screenshots of emotionally delivered lines and short clips of yearning glances were meant to be paired with Taylor Swift lyrics. As a package, it's lacking. But when it's chopped up and disseminated online, it's whatever you make of it.
It's also the highest-profile project to star Joe Alwyn, the man who may-or-may-not have married (he'll never tell!) Taylor Swift. Her fans were eager to see him in action, and much of the positive reception for the show has come from them.
Twitter user @temiaboutit diagnosed Alwyn with "Kristen Stewart syndrome."

"That's when people assume you're a bad actor bc you're acting stiff and boring but the character is written to be stiff and boring," they said.
Whether or not Alwyn's performance as the melancholy actor Nick is up to par lies in the eye of the beholder. Some say he plays the role with perfect accuracy. Others say he's less charismatic than they imagined.
TikToker @notcorporate said that they like to count how many words Alwyn says in a row on the show. "I think his max is 10 at a time. Go off silent king," they wrote in a post.
This is the third summer in a row that discourse has surrounded a Rooney property (since Normal People's adaptation came out in April 2020 and her third novel Beautiful World, Where Are You followed in September 2021).
Her sphere of influence now has her tied to a network of celebrities beyond Swift and Alwyn, in what fans have dubbed the "Multiverse of Sadness."
Conversations With Friends features a song from Phoebe Bridgers, who is dating Paul Mescal, the breakout star of Normal People. His co-lead from the show, Daisy Edgar-Jones, is set to star in the movie adaptation of Where the Crawdads Sing by Delia Owens, which features a yet-to-be-released Taylor Swift song.
The Rooneyverse is expanding and pulling in fans from all corners of the sad girl galaxy that build onto the appeal of each project.
Each time a Sally Rooney property is released — be it an original or an adaption — there is a slew of online conversation about whether she is overrated. Her books are always the same general idea: an observant, brunette protagonist falls for a sweet, sad man, and conversations about Marxism ensue.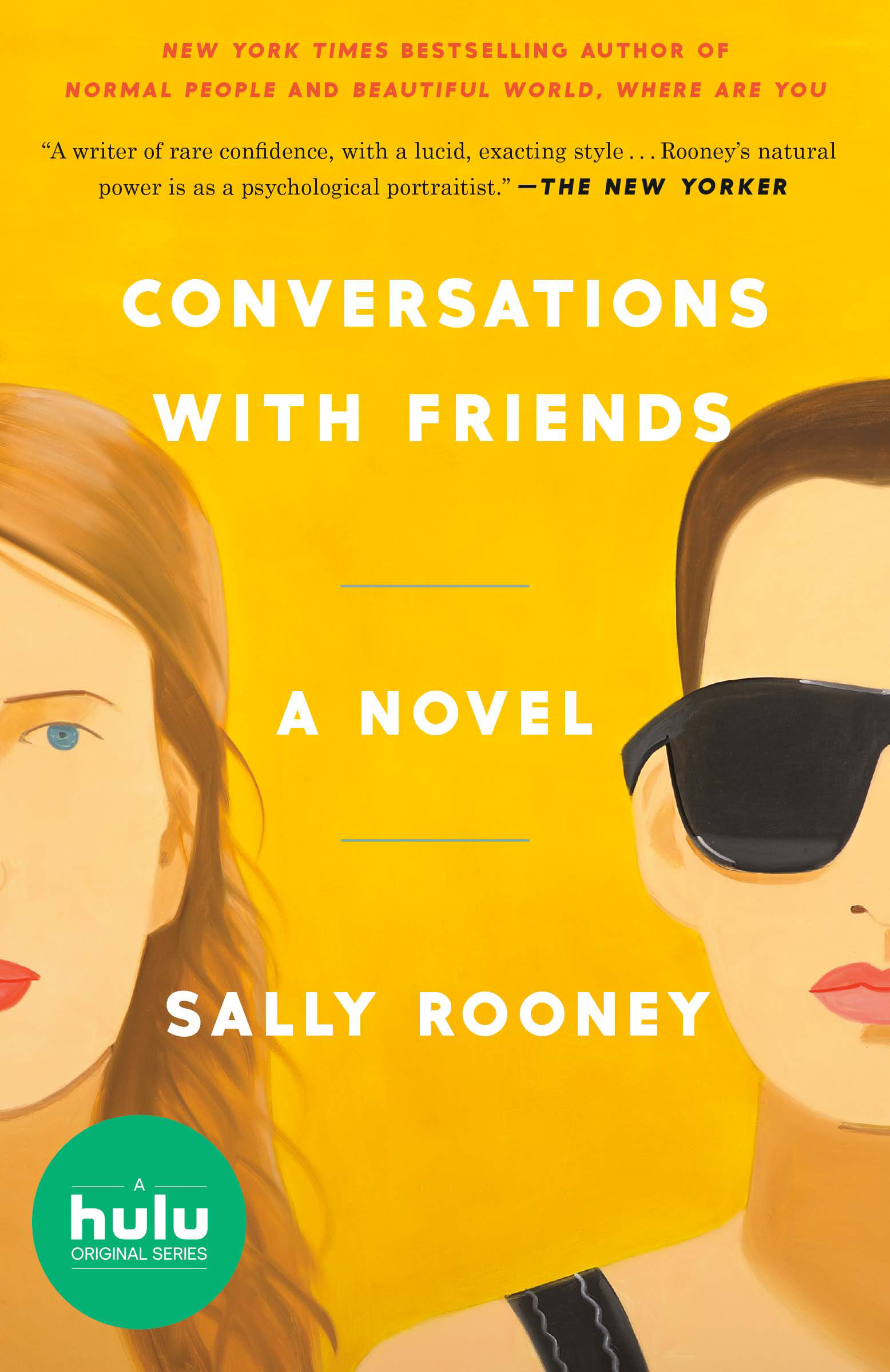 For her fans, that is enough. They crave her introspective prose, lack of quotation marks, and the way none of her main characters ever know what they want to do with their lives. Her books are all over Instagram, untagged and highly recognizable, and signal that the reader is up on the zeitgeist and wants you to know it. She is a Poster's author.
That archetype — thin, white, brunette, and overwhelmed with intellect and yearning — is what UK magazine Notion dubbed the "Sally Rooney girl."
"You've probably seen her around. Maybe at the local farmer's market, a tote bag slung over her shoulder, an iced coffee in hand. Or maybe in the park, where her phone is claiming slightly more time than the freshly purchased book in her lap," Meg Walters wrote in Notion. "Or maybe at the pub on a Friday evening, drinking wine by the bottle and talking a little too loudly about indie films, vintage clothes or unrequited love."

What she's describing is a slightly updated version of the hipster, though that term has long gone out of style. It's the kind of person you see all over BookTok (and all over Brooklyn) and is sure to increase in popularity as slow living has overtaken hustle culture as the hot new vibe.

The Sally Rooney girl would dissect Conversations With Friends adaptation — both its shortcomings and its charms — and delight in doing so. The rest of the internet is left figuring out how to post about something that may or may not be purposefully boring. At least we'll always have the books, where the characters might still be insufferable, but they live safely in our minds.