Taylor Swift once said she hates being called calculating. But professionally, well, Taylor Swift might just be the most calculating celebrity in the world. Nothing — not her tweets, not her timing, not her announcements — is done by accident. And nowhere is that precise premeditation more successful than in the months leading up to a new album, where she creates a release cycle so finely tuned it generates more hype and money than anyone else.

"Artists as big as Taylor Swift don't work in a vacuum," said David Philp, a professor of music and entertainment industries at William Paterson University. "Everything we see has been in the planning stages, probably for many months."
Because Swift is such a massive star, and because her team (who did not respond to multiple requests for a comment) is so smart in their planning, how she chooses to release an album not only tells us a lot about her, it's a microcosm for how the music industry has changed.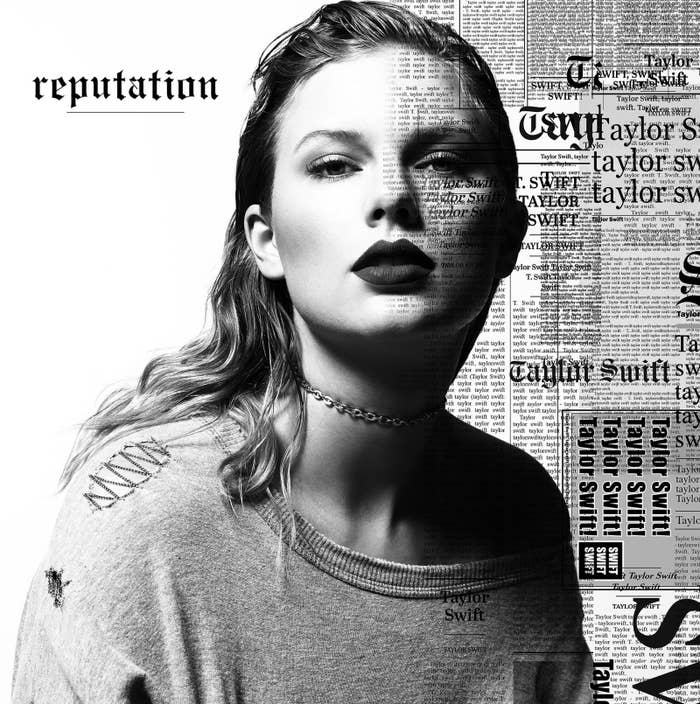 Swift's sixth studio album, Reputation, isn't due out until Nov. 10, which means — with her first single, "Look What You Made Me Do," being released last week — Swift is working on an almost three-month lead time. This more than 70-day buildup to a new album is hardly standard anymore in the music industry. In fact, the way Swift is releasing Reputation harkens back to an older model of music distribution that very few artists can still work well within.
"Long lead cycles like Taylor's [are] a relic of print medium," said George Howard, an associate professor of music business at Berklee College of Music. "Long lead magazines — like Vanity Fair, Wired, etc. — all plotted their issues out months in advance to accommodate for writing, editing, and printing." Historically, an artist who wanted to get press coverage needed to announce the release of their album early enough to get space in those issues, their best chance for finding new fans.
But in the last 15 years, the album release cycle has shortened drastically because of the internet. Starting with Napster and Myspace, and carrying through the rise of social media and the streaming revolution, artists are no longer reliant on print media. In fact, now a long lead time can do more harm than good. "Campaigns are getting shorter and shorter," said Judy Miller Silverman, the founder and CEO of Motormouth Media, a boutique PR firm that works with artists like Animal Collective and Sophie. "People are finally realizing that print media is a shot in the dark."
"It was just the beginning of two more years of Swift."
The internet, of course, is where Swift thrives at building hype. Last week, all of the star's social media suddenly went dark. Her photos, her bios, her friends, her retweets, her avatar — all were gone, and in their place hung a suspense worth millions. "I knew this was it," Sammie Carter, a 29-year-old Swift fan from Long Beach, California, said. "I knew she was prepping for another release." Of course, Carter was right. Soon there was a glitching 10-second video of a snake on Swift's Instagram, signifying the official start of another Taylor Swift release cycle.
In the Instagram comments, the fandom kicked into high gear, posting snake emojis and exclamation points, and all-caps screaming. "Everything she does is so purposeful and she's very clever," Carter said. "So I knew what she was up to."
In the days that followed, there was the announcement of Reputation, with accompanying art. Then, she released "Look What You Made Me Do" at midnight on a Friday because (as of 2015) the Billboard Hot 100 chart counts streams and purchases from Friday to Friday, which put her song in the best position to potentially go No. 1. There was also the lyric video, a Good Morning America music video teaser, a UPS partnership, snake-themed merchandise, an MTV VMA premiere of the music video, two Target zines, and a Ticketmaster collaboration that encourages fans to buy merchandise and preorder the album in an effort to get tickets to a not-yet-announced tour.
It was just the beginning of two more years of Swift.
Nothing signified that the era of the long lead album release was coming to a close quite like Beyoncé's 2013 surprise self-titled album, which sold 617,000 copies in the three days that counted toward its first week sales. Beyoncé broke the previous first-week record held by, of course, Swift's 2012 album Red, which sold 456,000 units. "It was proven that a single released months in advance didn't have to take place," Philp said. "Fans didn't need a tease, or a taste, of the music before release to convince them to buy the album." But very few artists move more than 100,000 copies in their first week. And, of course, most artists can't pull off a surprise drop. Beyoncé and Swift are in a totally different league, and their release cycles prove that: Swift's PR plan is longer than any other artist's, and Beyoncé's is shorter.

"It's becoming increasingly clear how outmoded this long-lead cycle is," Berklee professor Howard said. "Taylor Swift is somewhat in a class of her own, and is not instructive to other artists." Most artists are fumbling somewhat in the dark now. There is no one-size-fits-all promotion plan that will work in the digital age. "There aren't rules to album releases anymore," said Kristen Foster, a publicist at PMK-BNC who works with major artists such as Tim McGraw and Joan Jett.
"The longer the hype cycle, the longer Swift's songs are played."
Some artists still want mainstream print coverage, some want to get picked up by alternative and indie publications, and some just want to hand their music straight to their fans. "The rule book has gone out the window, and bands can decide what works best for their music and their fan base," said Foster. There's an excitement to the surprise drop that artists and fans love. In the past four years since Beyoncé's self-titled album, Kendrick Lamar, Radiohead, Drake, and Rihanna have dropped surprise albums without promotional buildup. In the last year, two brilliant and beautiful albums by artists who aren't superstars — Chance the Rapper's Coloring Book and James Blake's The Colour in Anything — were released unexpectedly. There is no data to prove whether those albums would have sold better with a longer hype cycle or not, but the surprise drop certainly has a dramatic urgency that gives artists a bit of attention they might not have gotten otherwise.
A half dozen experts on the changing music industry agreed that artists are increasingly opting for shorter cycles. Motormouth Media CEO Silverman said that for her clients, a happy medium is something like a two-week buildup, which gives fans enough time to get excited, but not so much time that the hype dies off before their album comes out.
So why, in 2017, when everyone else is compressing their album cycles into bite-size moments, is Taylor Swift maintaining a three-month hype cycle? Because she's an artist, but she's also a brilliant businessperson.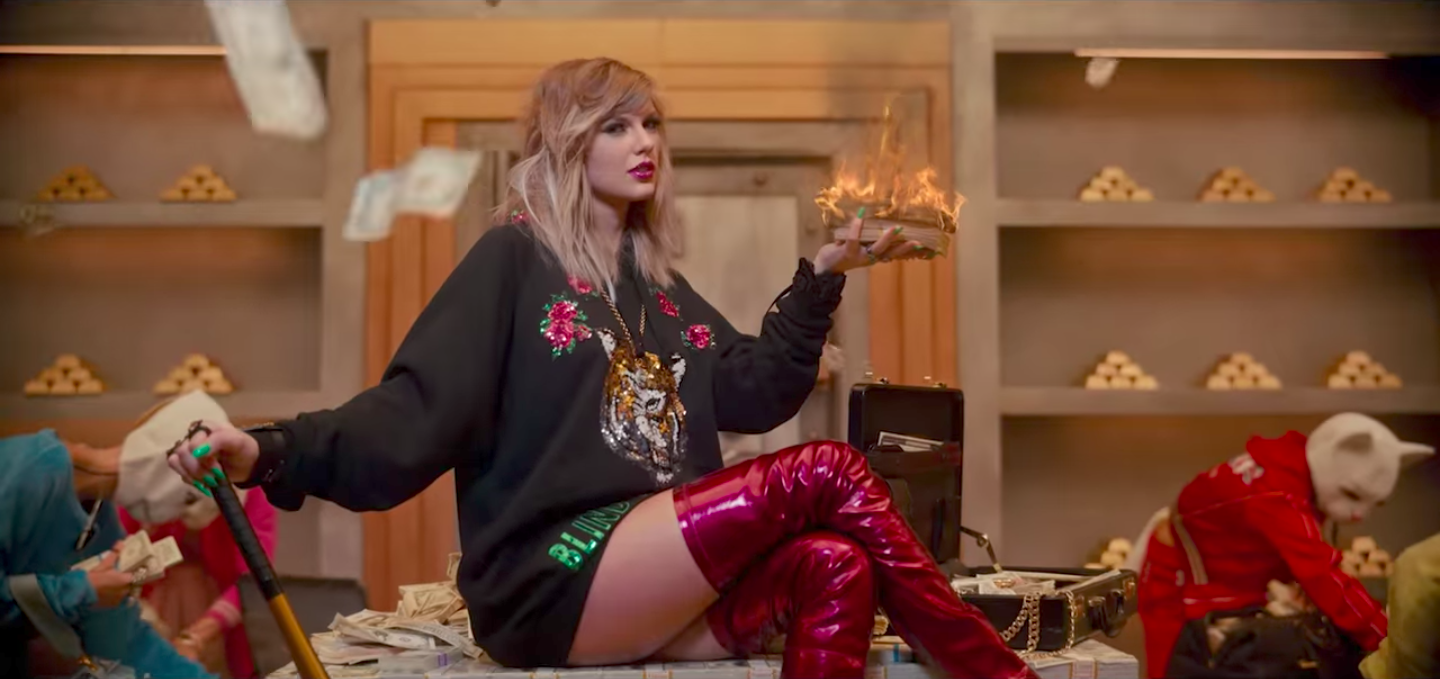 Silverman guessed Swift's approach "has to do with some big money thing: sponsorship, show, commercial, event." Philp put it more succinctly: "The whole purpose is monetization. How can they make as much money as possible in the beginning when the hype is at its peak? … The old model can still benefit the massive artists."

Every stream, every video play, every radio turn makes Swift money, and she has made it clear in the last four years of her career that she will milk each album for every coin it's worth. In an op-ed for the Wall Street Journal in 2014, Swift argued that art should never be free, and that the music industry's future was sunny because fans will pay for music. It was the first in a series of financially based anti-streaming proclamations Swift would make. Just after the release of 1989 in 2014, Swift pulled all of her music from Spotify, saying that the service did not appropriately value her art. (Spotify functions on direct deals for performers, and whatever deal Swift struck with the company to return her catalog to the service earlier this summer only applies to her work and has not been disclosed.)
While still on the 1989 tour in June 2015, Swift then turned her attention to Apple Music, writing a stern letter on her Tumblr that she would be withholding 1989 from the streaming service because of the service's three-month free trial, which she said could be debilitating to young struggling artists. Apple retreated within 24 hours, saying they would pay artists for the three-month period. Swift then signed a deal with Apple Music (like Drake), giving them exclusive streaming rights for her entire catalog and performing commercials for the streaming service. In June, that deal ended, and her work returned to other streaming sites as well.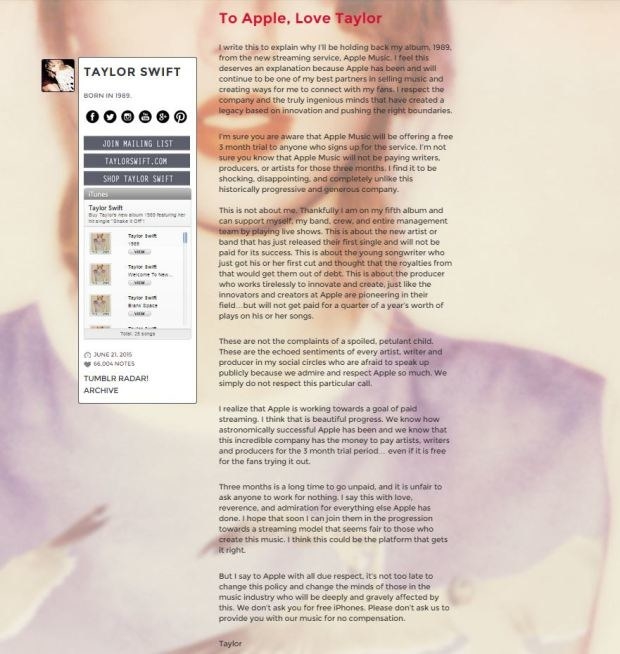 Streaming is still a fluctuating distribution system that most artists don't have the clout or financial leeway to negotiate with, the way Swift has done consistently and successfully. After all, "Look What You Made Me Do" broke Spotify's global first-day record with 8 million streams. The video broke Adele's single-day Vevo play record with 30 million views. On the first three days of airplay alone, it hit the Billboard Top 100 at No. 77, and is expected to steal the No. 1 slot from the previously untouchable "Despacito." The single is predicted to sell half a million downloads in its first week, which is more than any song has sold in the past six months. All of these record-breaking numbers create headlines, and all of those headlines add to the hype. The longer the hype cycle, the longer Swift's songs are played in anticipation of the full album release — and the more financial opportunity to sell music.
In addition to the money, there are the accolades. Swift has long timed her releases to bring as many Grammys home as possible, releasing a single before the Sept. 30 deadline and an album thereafter, which allows her to be nominated for Record of the Year and Song of the Year one year for the first single and Album of the Year the next. For example, "Look What You Made Me Do" will be up for the 2018 Grammys, and Reputation (and possibly some future single) will be considered for the 2019 awards. Swift has been using this timeline since she released "Love Story," the lead single from 2008's Fearless (intentionally or not) on Sept. 12, 2008, and the album on Nov. 11. The Grammy year difference also keeps Swift in the public eye for longer than any other artist. The first single off 1989, "Shake It Off," was released on Aug. 18, 2014. Swift gave her Album of the Year acceptance speech 549 days later on Feb. 15, 2016 — that's 18 months of constant attention. (For comparison, Beyoncé released Lemonade on April 23, 2016, and lost the Grammy on Feb. 13, 2017, 296 days later.)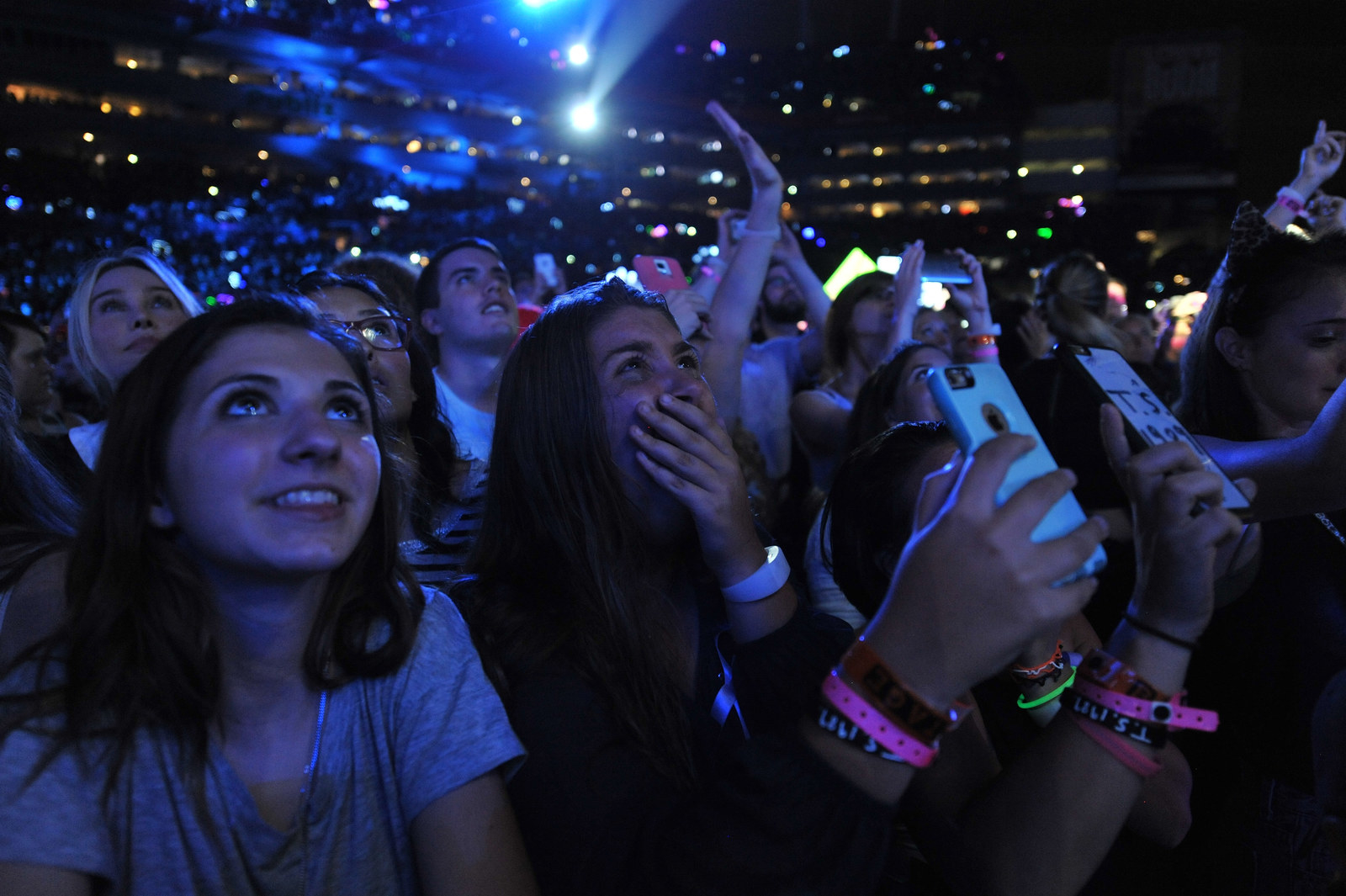 Swift's fans have come to expect and love the long release cycle. "The Swift team is an expert on their fans," Philp said. "Besides the [digital] data they can collect, they're also out at every tour stop, watching how the fans react to a song, seeing if they take video and share it across networks, seeing what type of merch they like best, seeing the age of the fans."

While Beyoncé fans love the drama of a surprise drop, the Swift fans who spoke to BuzzFeed News said they didn't want one. "Although I'd be absolutely ecstatic and amazed that a new album would be there, I think I'd miss the excitement and buildup of a release date," Chloe Irving, a 17-year-old Taylor Swift fan from the UK, said. Waiting three months for an album is, for Swifties, a pleasure and an expectation.
For nonfans, though, the cycle seems long because it absolutely is. But it also pays off. The extended release generates headlines, breaks records, and creates piles of money.
Swift is one of only a few artists who sell albums. Forbes named her the highest-paid artist of 2016, estimating that off her blowout 1989 tour and product endorsements, she probably made $170 million. Her system for new releases might be calculated and exhausting, and not trendy, but it absolutely works for her. ●