Universal's "The Best Man" Future Is Uncertain
Morris Chestnut and Sanaa Lathan tell BuzzFeed News that despite announcing a release date, details — and deals — for the third film have yet to be worked out.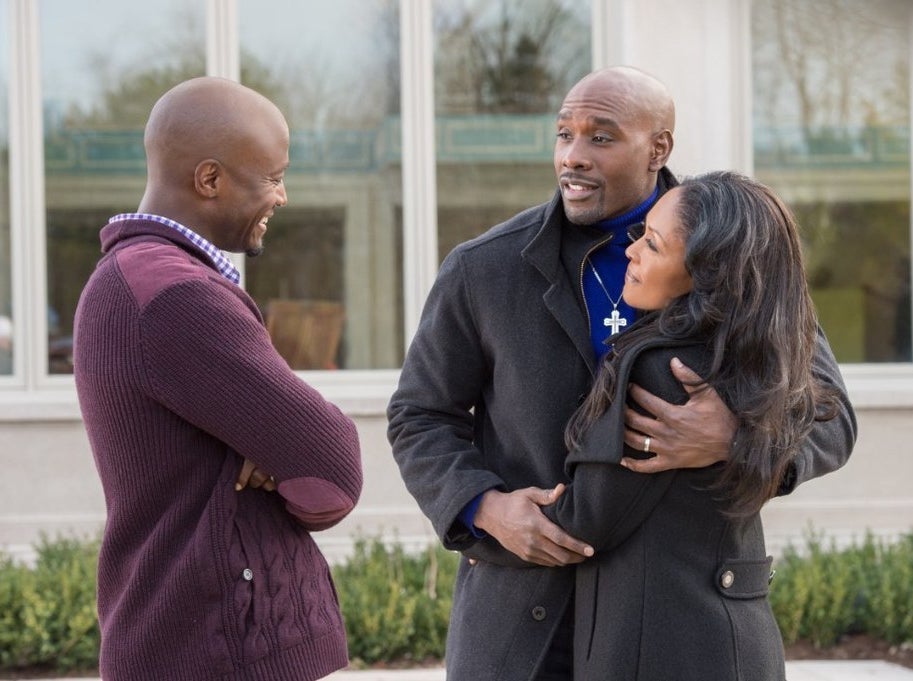 Fans may have to wait a little bit longer before a third The Best Man film is released.
Stars of The Best Man and The Best Man Holiday say that while writer/director Malcolm D. Lee has completed a script for The Best Man Wedding and Universal announced a release date of April 15, 2016, they haven't even begun working — and they're not even sure when they will.
The problem? After the success of the 2013 sequel, The Best Man Holiday, which earned more than $71 million, surprising box office watchers everywhere, just about everyone in the ensemble cast has been busy with other high-profile work.
"Taye Diggs is working on his series. Terrence Howard has his series. We're all on series now, so it's harder to get everybody free at the same time," Morris Chestnut said in an interview with BuzzFeed News. "But all I can say is that we are definitely working towards that, and hopefully we'll have some good news soon, saying that we're going into production."
But even Chestnut's busy schedule is proving problematic as he stars in Fox's new drama, Rosewood, and co-stars alongside Sanaa Lathan in the upcoming thriller The Perfect Guy, out Sept. 11. "There were some really talented actors in the movie, and luckily we came and we made some noise at the box office, so fortunately we were blessed in that way, and we are reaping some of the benefits of that," he added.
Lathan, who co-stars in the Best Man franchise as Robyn, the wife of Diggs' character, said "I don't know why they came out with the release date. The blessing is that everyone is working. But the curse is that we can't get everybody together. And everybody also wants to be paid."
The original film revolves around a first-time novelist (Diggs) who is nervous when his tell-all book, inspired by his friends' lives, gets passed around his college clique during a wedding weekend. The sequel brought the college crew back together to unravel more secrets and deal with the death of one of their own.
The holdup doesn't mean the third film is dead in the water, Lathan added. "We shall see. I think that we all feel like a family and we would love to do it, but who knows … it's a scheduling thing," she said.
Chestnut, who played Lance Sullivan in the The Best Man, added that he loves the new script and revealed that fans will find it to be very funny, a bit of a departure from the last film's serious note which saw a beloved character die of cancer.
"Lots of laughs," he teased of the new script, "… if we execute it the way the director wants."
Universal did not immediately respond to a request for comment by BuzzFeed News.