Taraji P. Henson And Viola Davis Have Made Emmy History
This is the first time two women of color have been nominated in the Outstanding Lead Actress in a Drama Series category. All hail Annalise and Cookie!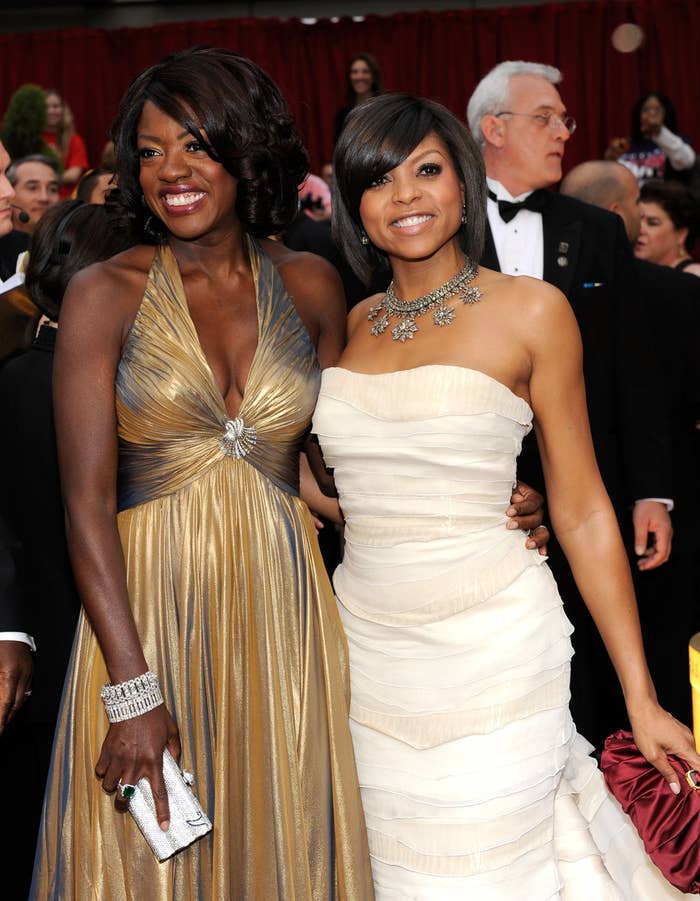 Viola Davis and Taraji P. Henson made history on Thursday morning when they were both nominated for Emmys in the Outstanding Lead Actress in a Drama Series — Davis for her role as powerhouse Annalise Keating on How to Get Away With Murder and Henson for hers as take-no-prisoner Cookie Lyon on Empire — making this the first time ever that two women of color have been nominated in the prestigious category.
But their feat is all the more monumental considering that in 2013, when Kerry Washington snagged an Emmy nomination for her work as Olivia Pope on Scandal, it was the first time in more than 40 years that a black woman earned a nod for heading up her own drama series.
Washington didn't win, but her presence on Scandal and its success lead to some significant change. Last year, when the five broadcast networks unveiled their new shows for the upcoming 2014–15 season, including Black-ish, Fresh Off the Boat, and Jane the Virgin, series that put black, Asian-American, and Latino families respectively in front of mainstream audiences in a way they'd never been before. And Fox's Empire, with its nearly all-black cast, was a huge success not just for Henson but for the network with its unprecedented constantly-rising numbers. It was Fox's biggest hit in 10 years and proved that black viewers had been clamoring to see themselves on screen.
When Davis and Henson last made history together in 2009 — both earned Oscar nominations for Best Performance by an Actress in a Supporting Role for their work in Doubt and The Curious Case of Benjamin Button, respectively — they didn't take home statues, but that could change come September.
In fact, the 2015 Emmy nominations could see a lot of actors of color take the stage, like Don Cheadle and Anthony Anderson who were nominated for Outstanding Lead Actor in a Comedy Series for their work on Showtime's House of Lies and ABC's Black-ish — the last and only other time two black men were nominated for Outstanding Actor in a Comedy was 1983-84 with Sherman Hemsley and Robert Guillaume.