Why "The Perfect Guy" Isn't A Black Movie
It may have a nearly all-black cast, but the new Screen Gems film — starring Sanaa Lathan, Morris Chestnut, and Michael Ealy — is not about race. "If it's a good movie, it's a good movie, regardless of our color," Lathan told BuzzFeed News.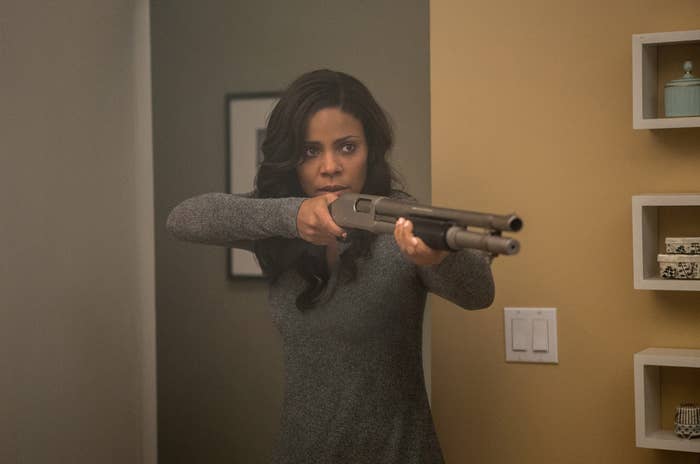 Sanaa Lathan just wants to make movies.
Not necessarily black movies, or worse — she gulps for dramatic effect while making air quotes — "urban" movies, as many tend to categorize films with predominantly black casts, regardless of the content or storyline.
"I was reading about Straight Outta Compton, and it's interesting how the journalists talk about it. The way that they talk about the success is very marginalized," Lathan said. "It's like, 'This is a specialty film.' No, it's not. This is an American film about American history. Hip-hop culture is world culture now. It is universal."
And that gripe is, in part, what inspired her to go behind the camera and begin to produce what audiences have been begging to see onscreen for decades — movies that star people who look like her, but are about more than being black.
Her first film as a producer is the highly anticipated thriller The Perfect Guy, in which Lathan, who emerged as a leading lady 15 years ago with her breakout role in the fan favorite Love & Basketball, stars alongside heartthrobs Morris Chestnut and Michael Ealy. Her character, lobbyist Leah Vaughn, has everything: a fantastic career on the upswing, a house that could be photographed for the cover of Architectural Digest, and a dreamboat boyfriend, Dave (Chestnut), who seems to be equally successful in life.
And they just happen to be black.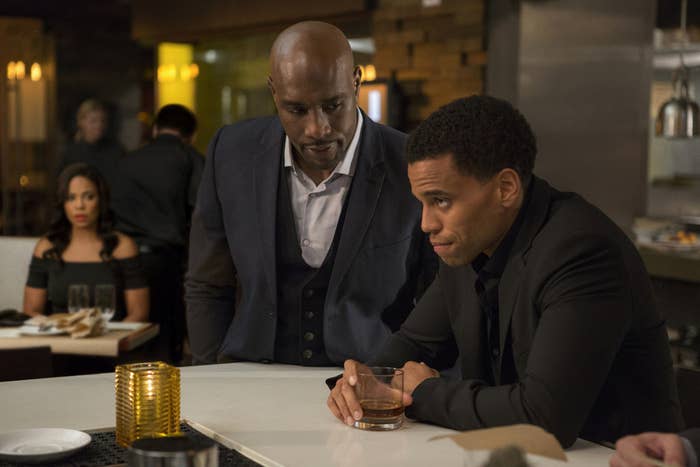 Even in 2015, seeing successful black characters at the center of a film can still be foreign. And though The Perfect Guy showcases educated black people working in executive offices, Lathan points out that some are still miscategorizing the movie.
"I have heard people talk about this film as an urban film because we're black," she said. "The truth is … all races love watching us if it's a good story. But it's almost like this Hollywood doesn't want to write about that. I've had middle-age white men come up to me, and be like, 'I love Love & Basketball!' 'I watched Something New!' It's universal, just like I watch When Harry Met Sally. I love that movie. I want to see a great story. I want to get lost in the journey. And if it's a good movie, it's a good movie, regardless of our color. We're brown, but we're just making movies. We don't have to comment on our race."
And The Perfect Guy does not. In the film, Leah's idyllic world comes to a crashing halt when, after a few years of dating, Dave reveals he's still not quite ready to jump the broom and start a family, a nightmare for Leah, who's looking for that traditional I Can Have It All fantasy. She leaves Dave and soon begins dating Ealy's Carter Duncan, who appears to be able to offer up what her ex couldn't. But the fairy tale doesn't last long: She quickly notices a violent streak in him after he beats up a stranger at a gas station, gets scared, and breaks up with him. Then, he snaps — he stalks her and his actions force her to change her phone number, get the police involved, and, ultimately, reach back out to — and resume a relationship with — her ex-boyfriend.
Yes, we've seen some version of The Perfect Guy many, many times before; we've just rarely — if ever — seen it done with brown faces.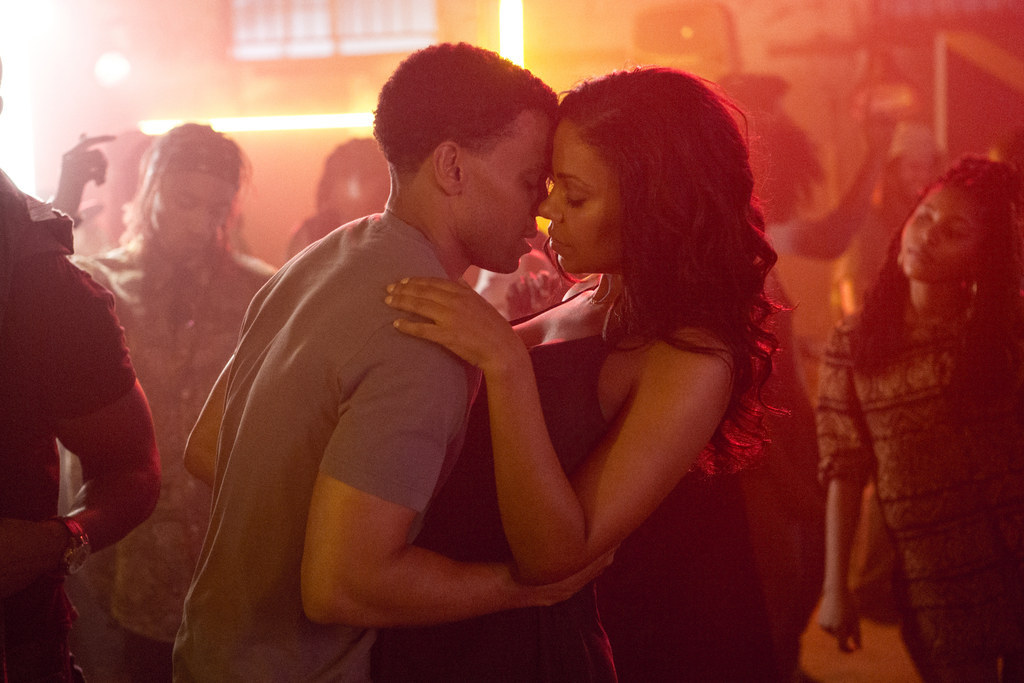 "If you see a movie where black people are living life and they're not mentioning their blackness, they're not mentioning what it is to be black, and they're not talking about what is black and beautiful, then it's kind of just a movie with some black people in it," said Ealy.
In the last few years, the actor has co-starred in successful films like the Think Like A Man series (both films earned more than a combined $166 million) and the 2014 remake of About Last Night, which earned a respectable $49 million.
"I understand why people want to label them black movies," said Ealy, who also co-produced The Perfect Guy, his first time doing so, just like Lathan. "But … if you watch The Big Chill, I don't think they talk about their whiteness."
Lathan became a producer on The Perfect Guy because she realized the power in being able to have a say in how content in which you appear is created. She met with Screen Gems president Clint Culpepper years ago to talk about putting together a thriller that she would star in, and the two went back and forth to get the content and the vision just right. Culpepper's team has been working for the last few years to greenlight films comparable to The Perfect Guy — No Good Deed, which starred Taraji P. Henson and Idris Elba, was released around this time last year, and it netted more than $54 million at the box office, earning the No. 1 spot the first week of its release.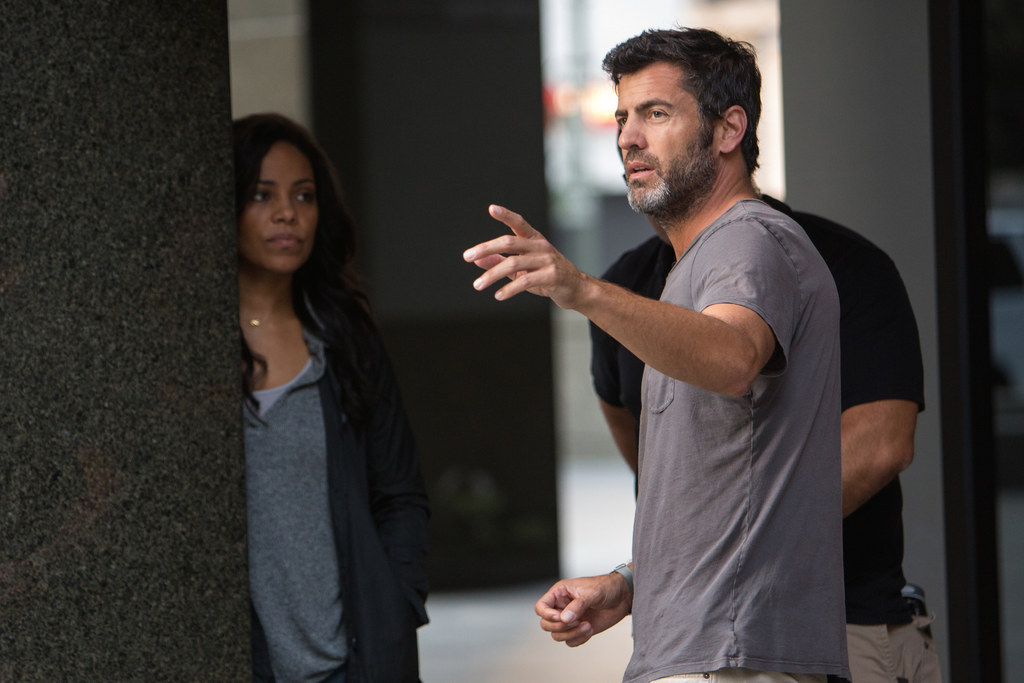 No Good Deed, The Perfect Guy, and more Screen Gems releases on the way are movies that could star anyone, but feature predominately black casts or are led by black actors. They're the opposite of what we might normally see in Hollywood with this type of material: Black actors are the leads, their friends are occasionally white, but never is race mentioned.
"Clint Culpepper … he's very responsible with his power," said Chestnut. "[He makes] sure that he's always looking for positive black images on screen. I commend him for that, and most of his films are like that."
Chestnut produced his first Screen Gems film, When the Bough Breaks, which is due next year and co-stars Regina Hall. And that, according to Lathan, is the first step in the right direction: getting more people of color behind the camera to help shape the content in the first place.
"The truth is, we want to see ourselves. If you're a young thirtysomething white man in Hollywood, you're going to want to see yourself. So you're going to … tell stories about yourself as that hero, or that protagonist, or even that villain. So if we want our stories to be told, we got to get behind the scenes," she said.
And Lathan is encouraged by what's happening on television. Scandal and How to Get Away With Murder have black actors leading diverse casts and are wide-reaching shows. And Empire, though it may be referred to as a "black" or "urban" show, was an unprecedented ratings hit among audiences of all kinds.
"TV is way more diverse now — especially with black women. Taraji and Viola [Davis]? And Kerry [Washington]? It's so amazing. People are taking notice because you realize that they're realizing with ratings, it's not just black people who are watching these shows," Lathan said. "If you have a good product, and you have a good actress, it doesn't matter what race you are. Now it's time for that to happen in Hollywood films."