There's "No Truth" To Those Reports That Taylor Swift's Mother Won't Let Her Play Brazil
In a statement to BuzzFeed News, a representative for Swift denied a viral story that the singer avoids "third-world countries" on the advice of her mother.
Taylor Swift isn't boycotting Brazil.
A spokesperson for the international pop star told BuzzFeed News Tuesday that "there is absolutely no truth" to reports that Swift has declined invitations to play concerts in Brazil because her mother won't let her perform in "third world countries."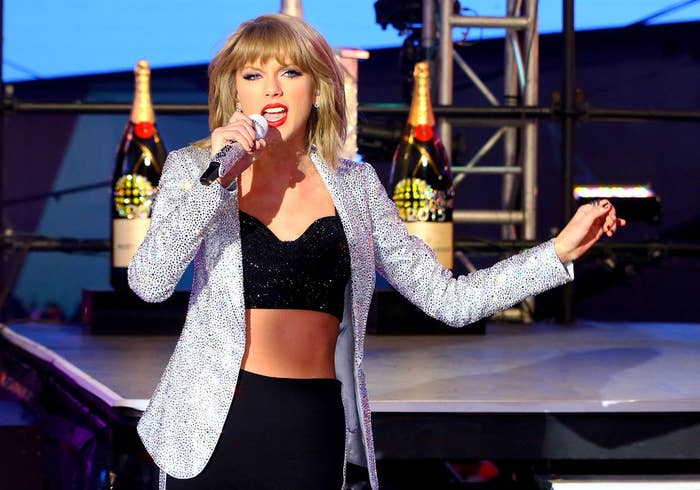 The story originated with an unsourced quote in a story reported by the Brazilian news network Globo and exploded on social media shortly after.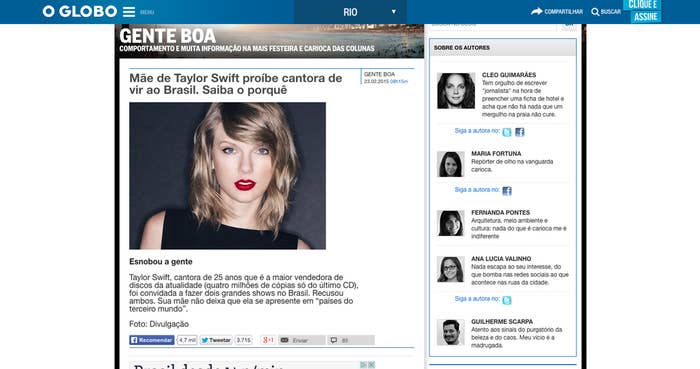 "Mãe de Taylor Swift" was trending worldwide after the story broke.
While the singer has never toured South America, she did visit Brazil to perform a private showcase in Rio de Janeiro back in 2012.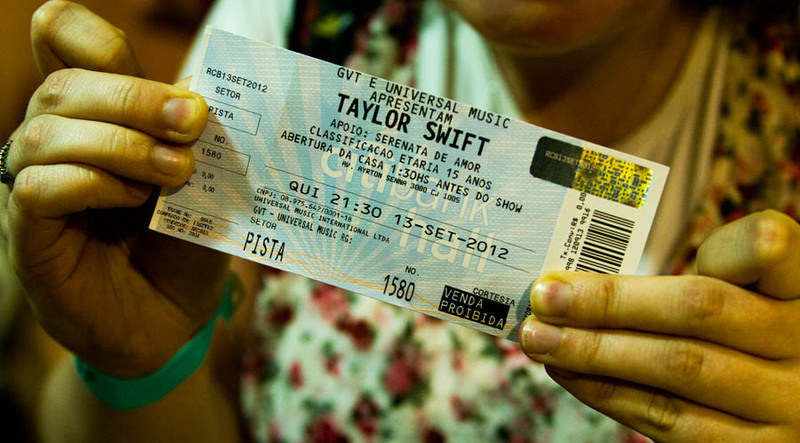 Her family has ties to Latin America: her maternal grandmother Marjorie Finlay was an internationally known opera star who hosted a television show in Puerto Rico and mother Andrea was born in Venezuela.
Swift made her affection for the country clear on social media after her Rio concert less than three years ago.