Academy award-winning actor Brie Larson was at Toronto Film Festival this week for the premiere of her feature-length directorial debut, Unicorn Store.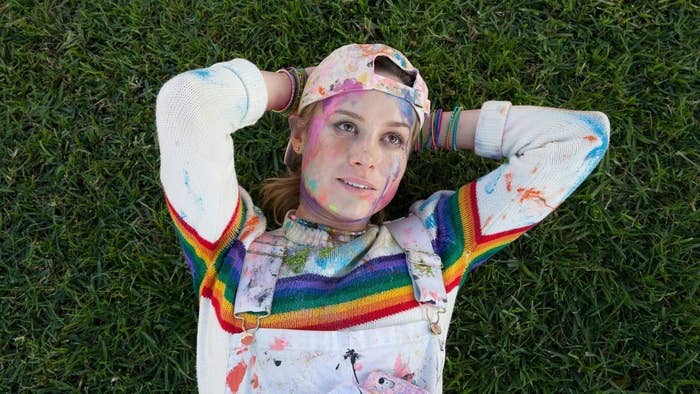 The film opens with real childhood home videos of Larson spinning around in dresses, painting, and blowing out birthday cake candles. It was around this time when she realized she wanted to become an actor, that Larson recognized she also had a desire to work behind the camera. "It was always a very pure thing that I loved to do," Larson told BuzzFeed News.
This year, one-third (33.6%) of TIFF's feature-length movie slate is directed by women. The festival also launched Share Her Journey, a five-year campaign aimed at developing new female voices in filmmaking. But Larson was less focused on her experience specifically as a female filmmaker, and more on just getting the movie made.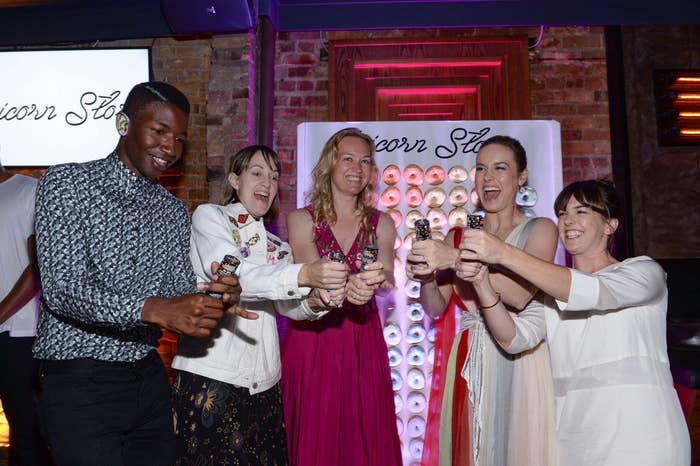 "I get asked a lot in interviews, 'As a female filmmaker do you feel like you need to prove blah blah blah?' And although I think that's a valid question, I think that's perpetuating a narrative that's unhelpful," Larson said.
"I think that women have been, and minorities have been, proving that they're capable and have been showing up for a really long time. And it's not about us proving it, it's about being accepted into the club," she continued.
Instead, Larson tried to push the envelope by making a film that's innately feminine. "I'm going to make my unicorn movie that's about being a woman!" she laughed. "And I'm going to expect men to step into my world instead of me always stepping into theirs. And it's a challenge, and it scares me a little, but I feel like it's a step that we need to take."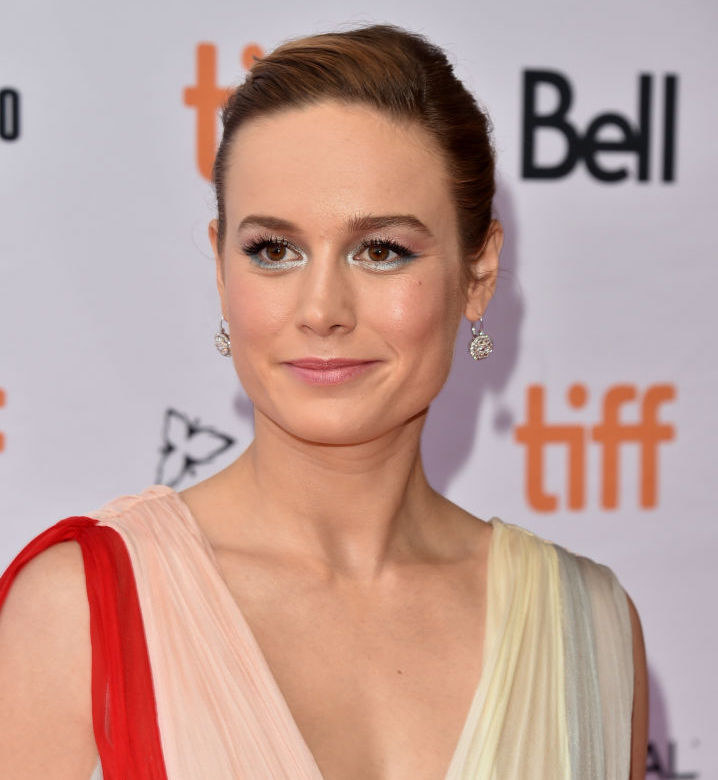 Larson also made an effort to cast fresh faces in the film, and originally wanted to cast a young unknown actor as Kit.
So what's next? Larson is all set to tackle her new role in the Marvel Cinematic Universe as Carol Danvers, aka Captain Marvel.
She's gracious but tight-lipped about the role. When asked how directing her own movie has informed how she's going to approach working in such a huge franchise, she paused. "The only thing I will say," she said, "is that directing this film has made me feel that I'd like to direct a bigger movie."
A bigger movie, perhaps one that's part of a franchise? Maybe even a Marvel movie? "Yes, yes, yes," she grinned. "It's not really up to me, they have to decide. I'm living my life now and I'm not telling myself 'no,' I'm just going do what I want to do and wait until other people tell me 'no.'"