What Should The New Name For Facebook Be?
Facebook wants to rebrand itself. We're here to help.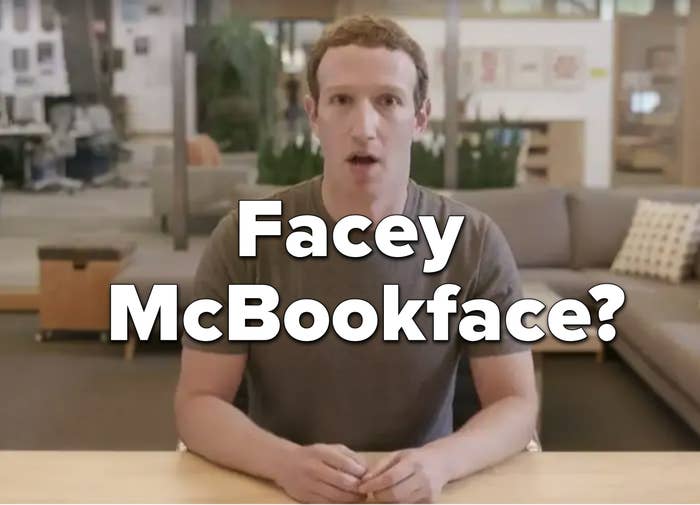 Facebook is reportedly planning to rename itself.
According to the Verge, the company wants to rebrand in a way that signals it is more than just the social media site and emphasizes its ambitions in the AR/VR "multiverse" world (and perhaps deemphasizes years upon years of bad press). This would be similar to when Google made "Alphabet," which is the parent company of the smaller divisions Google, YouTube, Waymo, etc.
Oops. Something went wrong. Please try again later
Looks like we are having a problem on the server.
What should the new name be?
Mark Zuckerberg's Zinc Sunscreen

Oops We Facilitated Genocide

Aunt Cheryl Wished You A Happy Birthday

The Good And Nice Company, Not At All Evil
Or suggest your own in the comments!