Turn The New Facebook Emoji Reactions Into Trump Reactions
A Chrome extension so you can "Haha" or "Sad" to your friends' posts with with The Donald.
Here's a Chrome extension that turns Facebook's new smileys into Donald Trump's face.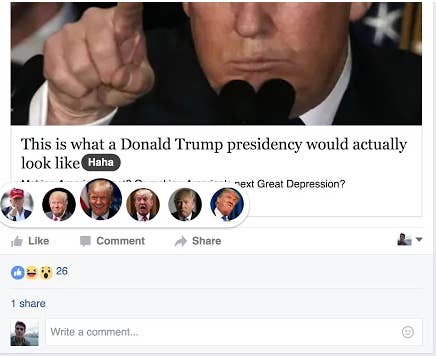 Why? Who knows. Don't ask WHY. What better way to show your friend you love their baby photo than with Donald's loving face?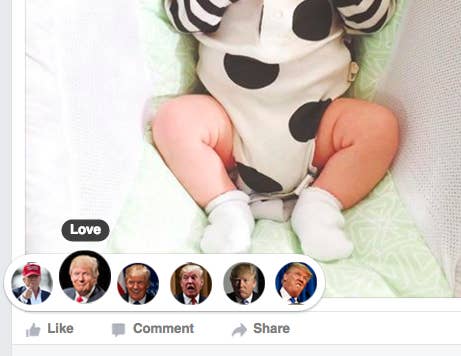 Or if my friend posts about wanting to see Steely Dan, I can be angry. Not just regular angry, but TRUMP-ANGRY.
"Wow."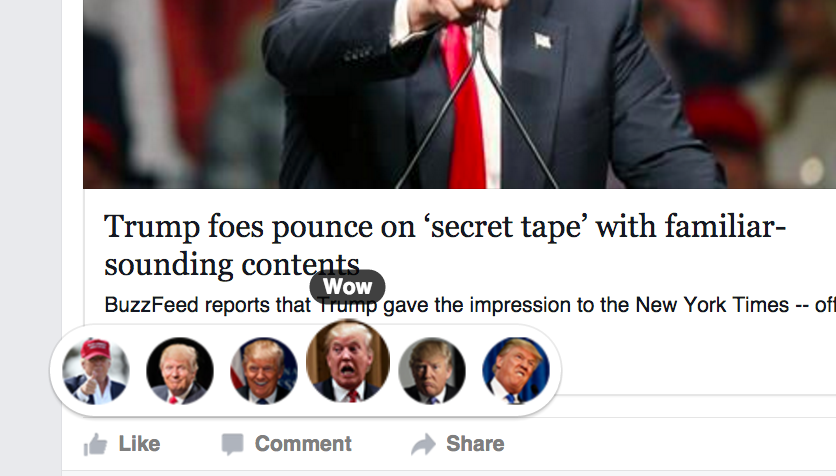 Katie Notopoulos is a senior reporter for BuzzFeed News and is based in New York. Notopoulos writes about tech and internet culture and is cohost of the Internet Explorer podcast.

Contact Katie Notopoulos at katie@buzzfeed.com.

Got a confidential tip? Submit it here.