The App Timehop Made An Unfortunate 9/11 Memorial
Users of the app were shown a cartoon dinosaur mascot saluting the towers.
The app Timehop shows you old photos and updates from years past you made from that day. Here was today's image:
1.
The quotes at the bottom are randomized, these are some of the other unfortunate juxtapositions people received:
2.
No.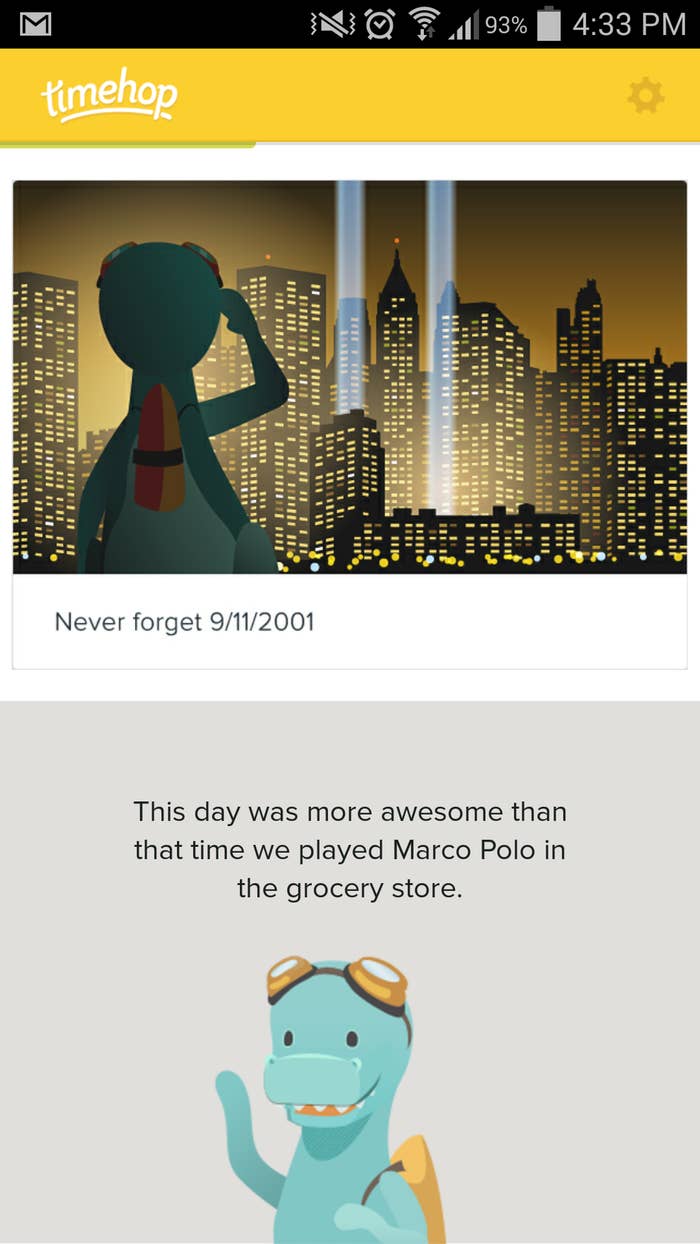 3.
No.
4.
No.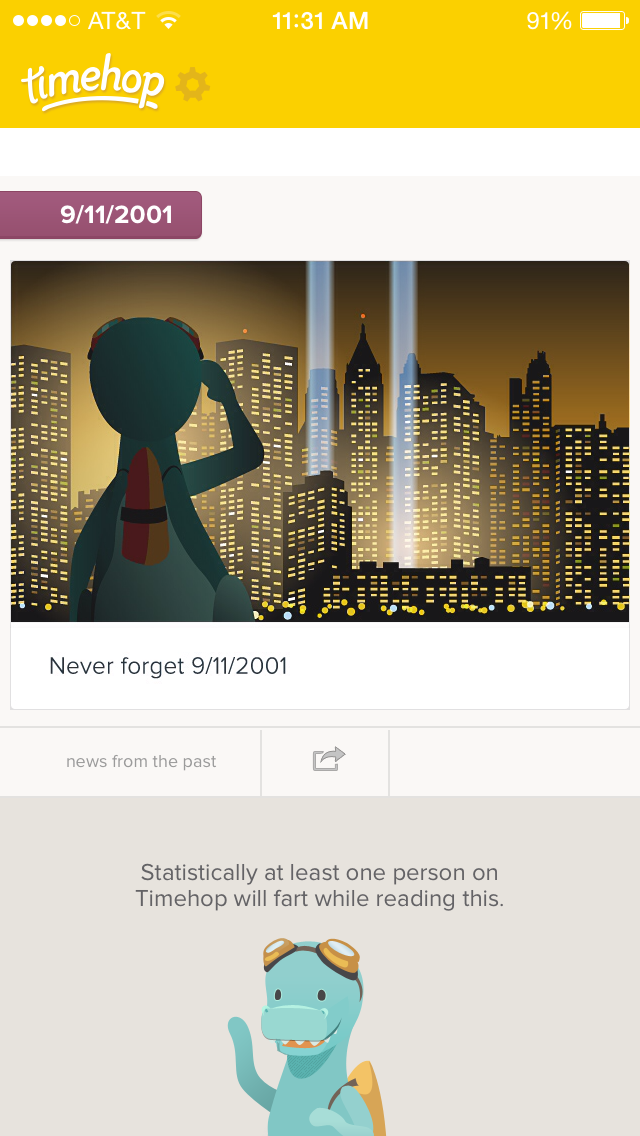 5.
No.
6.
No.
Katie Notopoulos is a senior reporter for BuzzFeed News and is based in New York. Notopoulos writes about tech and internet culture and is cohost of the Internet Explorer podcast.

Contact Katie Notopoulos at katie@buzzfeed.com.

Got a confidential tip? Submit it here.