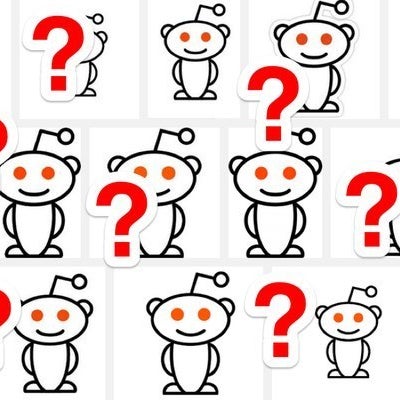 This February, Reddit announced changes to its policy to address harassment and abuse on its platform, and make it easier for victims of revenge porn to have their photos taken down. However, some of the most deeply creepy and misogynist sections within Reddit aren't affected by these new policies, as they don't directly involve revenge porn or direct harassment.
Take, for example, the ones below. A reccurring theme through some of these outstandingly creepy subreddits is the sexualization of images of women in non-sexual contexts – at the gym or a wedding, for example. Others have contain some other violation of privacy or are just ... creepy.
Here are the 8 most creepy of these NSFW subreddits. I have arranged them in order of what I personally find grossest to least gross. I am not including any photos in this list, for obvs reasons.
One note: This list purposely does not include subreddits that contain mostly consensual pornography, even if the theme is a little more out-there (foot porn, or more extreme BDSM, for example). We're all (maybe?) adults here, and should free to enjoy whatever floats our boat in a consensual adult way. This list focuses on things that are not commercial consensual pornography.
This list is re-rankable – just slide them to make them in your own order. I recommend you follow your gut about what is worst:
Users sumbit a photo of a girl they know from real life like a classmate or sister-in-law, and fellow redditors help them find a porn star that looks similar.
Photos of women are getting dressed before their weddings, taken from professional wedding photographers' sites .
Images of a fully clothed woman next to a nude photo of her. The creep factor here is that the excitement is based totally upon the idea of getting to see what a woman you might see at the grocery store or in school looks like nude. This is a hugely popular subreddit, with over 160K subscribers.
Exactly what it sounds like. Mostly, these are selfies women took of themselves at the gym and posted to Instagram in a non-sexual context.
To "plunder" is to hack into a girl's private photos and find her nudes, typically through a process called "fusking". The original subreddit for these stolen photos was taken down, but this similar one sprung up in its wake and is still active.
Photos of girls trying on bikinis and underwear in changing rooms [Also: ew, who tries on underwear??]
Photos of young women who appear to be extremely inebriated, taken from social media. Many of the photos show women who have accidental nudity – sitting so their skirt rides up or a boob coming out of their top – that they probably don't realize because they're drunk.