Hello, you. You probably don't look like a magical beautiful cartoon. Well, there's a fix for that!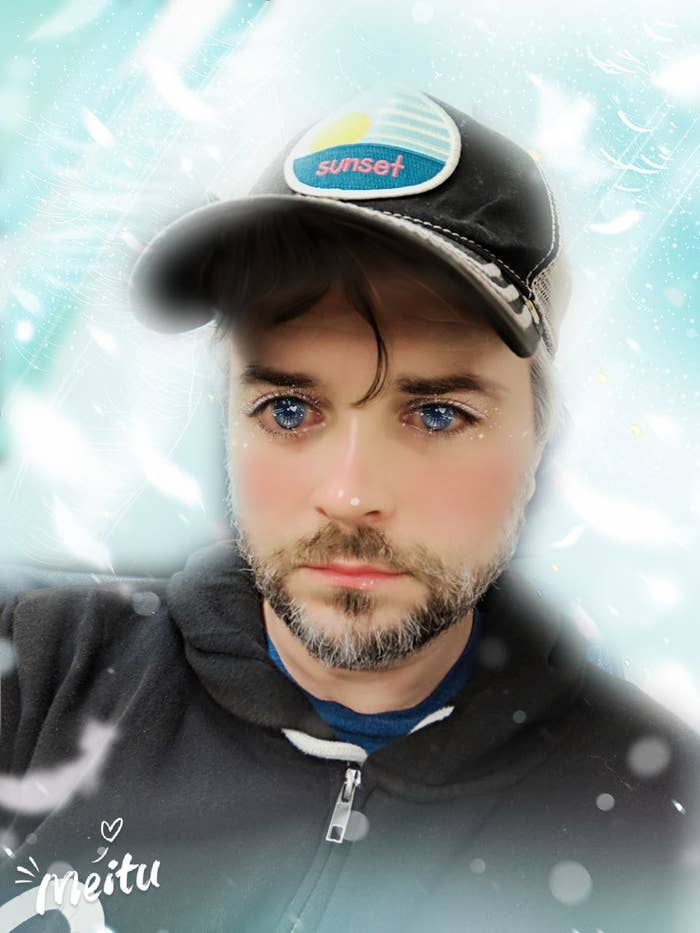 The Meitu app isn't new at all. But Americans just "discovered" it in the past few days, and you may be seeing pics of it pop up on your social feeds.
The Meitu app is wildly popular in China and elsewhere in Asia, and has been around for a few years. Basically, it's an app that lets you edit your selfies to look better (or over the top). BuzzFeed even did a video about using it in June 2015.
Last month, the New York Times reported that Meitu, the Chinese company behind the app, was looking for a valuation of as much as $5.23 billion.
Meitu will make you look, well, not exactly like yourself. But in a...good way?
You can use your camera to take a new selfie in the app, or upload a photo from your camera roll. I don't recommend doing this, but you can:
Download the app here and try it out yourself:
UPDATE
At first, we weren't sure WHY the app had blown up this week. But this really insightful and interesting blog post by Dr. Crystal Abidin, an ethnographer who writes about digital culture explains the reason:: MeituXiuxiu, Cultural diffusion, and Asia Exotica Basically, the app just had an update on Jan. 13 that added in that extra "handdrawn" filter option. For a lot more context on the Meitu app, please read that blog!