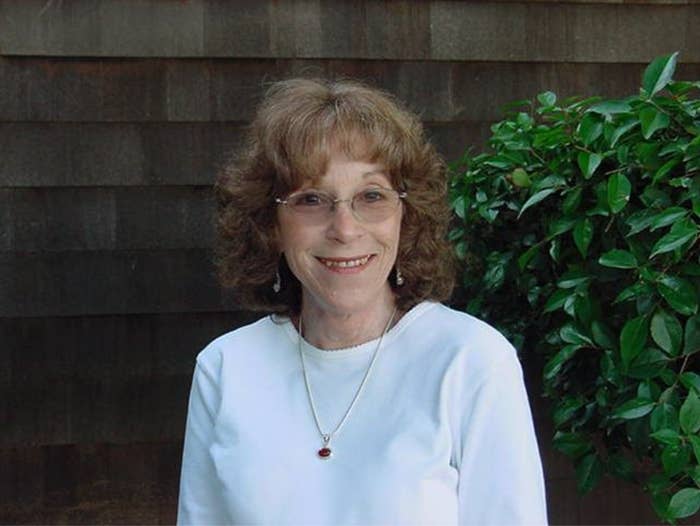 Janine Soleil, a child of the '60s and self-described hippie, died of COVID-19 on May 14 in Queens, New York. She was 75. Never embracing modern technology, she sent her best friend letters typed on a typewriter up until a few years ago. When she died in May, her son, artist Dylan Gauthier, embarked on a multimedia art project about her digital data legacy, searching out what even someone who rejected the internet had left behind in electronic databases.
Born in Brooklyn in 1945, Soleil studied ballet at UCLA and spent time in the Haight-Ashbury district in San Francisco, before becoming a social worker and family therapist in Chico, California, and later the nearby small town of Quincy, California. After divorcing Gauthier's father, she changed her last name to Soleil — a French word she picked because she liked the sound.
As a young woman in California in the late '60s and '70s, Soleil was involved in progressive activism for environmental and feminist causes. Her best friend, Lena Ostroff, met Soleil in 1969 when they both worked at a feminist organization called the Los Angeles Women's Center. The two women began a friendship that spanned decades, with Soleil visiting Ostroff in various places where she lived around the world. "We immediately felt like kindred spirits."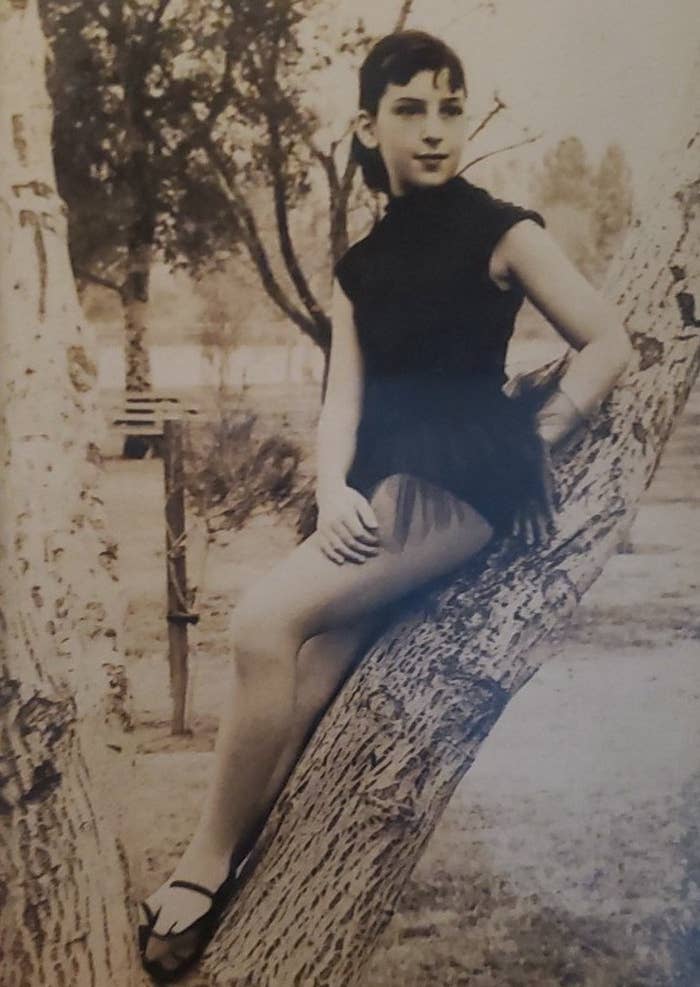 Soleil was a few years older and introduced Ostroff to some of the new and trendy things in California — some as simple as brown rice, and others like the breastfeeding support group La Leche League after Ostroff's son was born. "She had a great influence on me," Ostroff told BuzzFeed News. "She was my shopping guru. We used to shop together and she'd tell me I was picking out 'old lady clothes.'"

As a therapist and social worker, Soleil's life's work was spreading kindness and helping others. "She talked about the starfish theory: You see a starfish on the beach, and you pick up a starfish and look at it and say, 'Are you OK, starfish? OK, I'm going to put you back in the ocean,'" Gauthier told BuzzFeed News. "This is what gave her meaning in life, helping people, hearing their stories, laughing with them."
Geoffrey Quinsey, her longtime friend and partner, met her through an online dating site in the late '90s. Her profile jumped out to him. "She wasn't your average person. At that time I wasn't able to tell exactly in what way she wasn't average," he told BuzzFeed News. Quinsey, who worked in IT, was more practical-minded. "I was immediately concerned that this flower child was perhaps not suited for me." He was wrong — the two found a love and friendship that lasted over 20 years. "We were always an odd mix. She was always a 'can't screw in a lightbulb' person. She wasn't interested in things, she was interested in people." After Soleil was diagnosed with dementia in her early seventies, Quinsey and Ostroff helped her move from California to a memory care facility in Queens to be closer to her son and his family. Quinsey now has her dog, Gracie.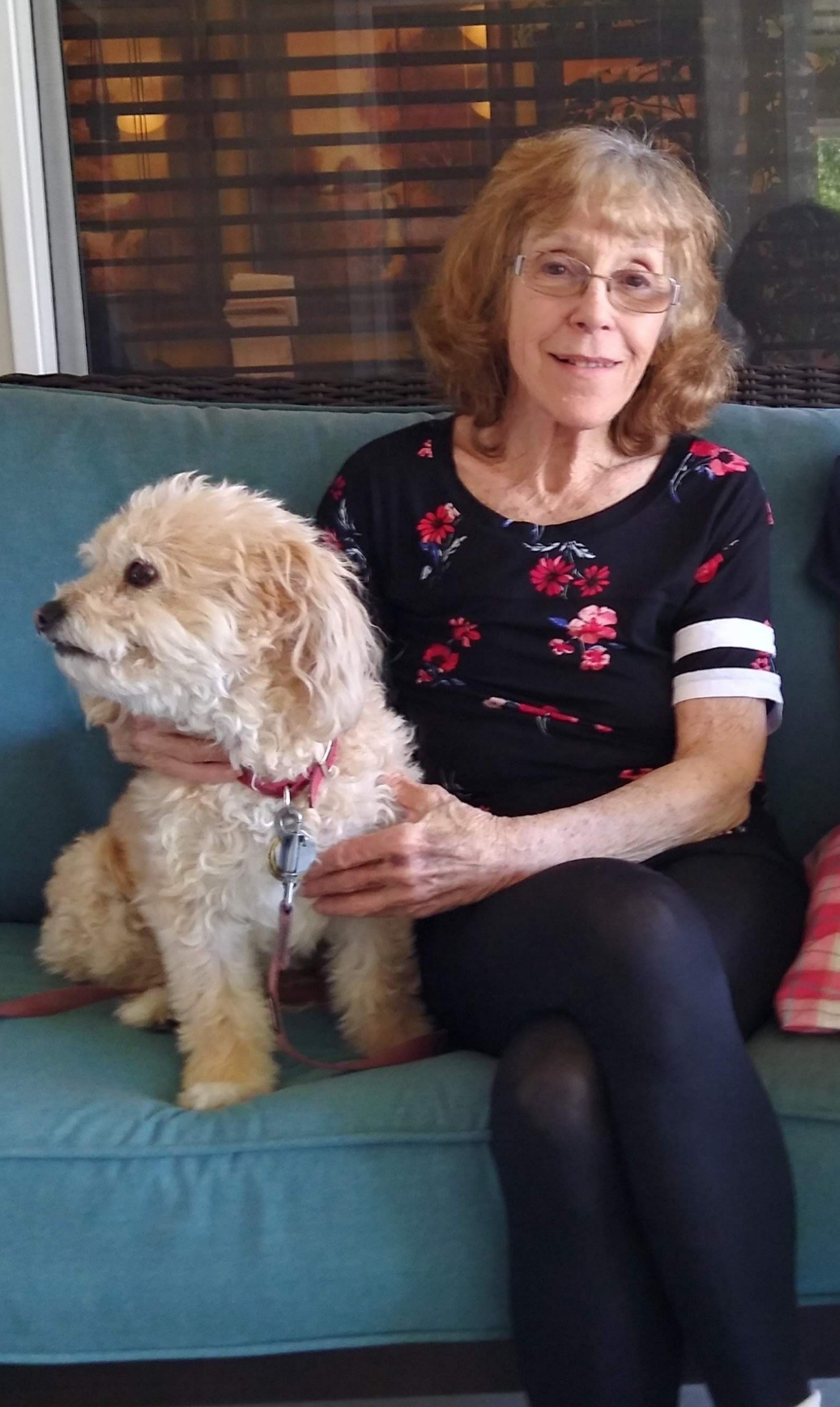 After his mother's death, Gauthier conceived of Delete Me When I'm Gone: An Ethical Framework for Drawing Down Our Online Data Bodies, an artistic research project and multimedia work about the data that is left behind when a person — even someone who rejected digital technology — dies. The project is funded by the digital arts organization Eyebeam, as part of their "Rapid Response" program in response to COVID-19.

Gauthier's multimedia project that will track her data and eventually incorporate it into a sculptural work, possibly including some of her ashes. It will also have an app where people can find out information about what happens to their data after they die. There will also be a section for contacting local governments to request or advocate for laws and policies around user data privacy.
Social media platforms like Facebook — and soon, Twitter — have steps for memorializing an account, and people are even starting to make plans for naming digital executors to handle things like their email and social accounts after they die. But Gauthier pointed out that this is about the content you make — your emails or tweets, not the kind of passive data that is floating out there like purchase history or your ad targeting data. "Even while people are making those more conscious plans, there's not a lot that can be done about the data that we don't necessarily have access to and companies aggregate, multiply, sell, and create database entries on," said Gauthier. "That, multiplied with the amount of death happening around COVID — and the acceleration of data around contact tracking and medical data — these are things that people dealing with loss and tragedy are not thinking about."
"Becoming an executor as someone's afterlife affairs exposed me to how much someone like her would have a residual presence online and how much data about her existed out there," he said. "It made me think about the things we are intentionally and planning to leave in the world versus the things we are not, and thinking about visualizing this as the tip of the iceberg."
"My mom was this total hippie Luddite," said Gauthier. "I kind of think of that Luddism as this specific mental state that goes against the grain — someone who's mad when Bob Dylan picks up an electric guitar. My mom framed herself as someone who rejected technology."
But while she may have rejected it, she could not escape it. Soleil had a phone and she owned a house, she bought things with credit cards and shopped online, all things that leave a breadcrumb trail for data brokers. (These are companies that buy and sell your data, including from credit reporting bureaus like TransUnion, sites like Spokeo that sell information like your address or phone number, or anonymized ad targeting data through big firms like Oracle or Acxiom. It's possible to opt out of these big data brokers, but it's not easy.)
"As a Jewish Buddist person, she didn't want to leave a trace that would leave a footprint on the planet," said Gauthier. "But all this data that was collected about her that is being stored in data farms, being bought and sold."
Soleil is survived by her son, her daughter-in-law, Kendra Sullivan, and grandson Demetri, as well as her brother Barry Beiderman, extended family, and dear friends. According to her son, she requested a party with lots of dancing sometime in the future. A memorial was held over Zoom.
Correction: Soleil lived in Chico, California. The city was misstated in an earlier version of this post.