Instagram Is Down, But At Least We Can Still Breathe Air And Feel The Sun On Our Skin
"We're working to resolve the issue as quickly as possible."
Let's recap today, June 12, 2018.
Dennis Rodman just brought about world peace and saved us from nuclear war.
A guy made tacos out of his foot (warning: link is as gross as you think it is).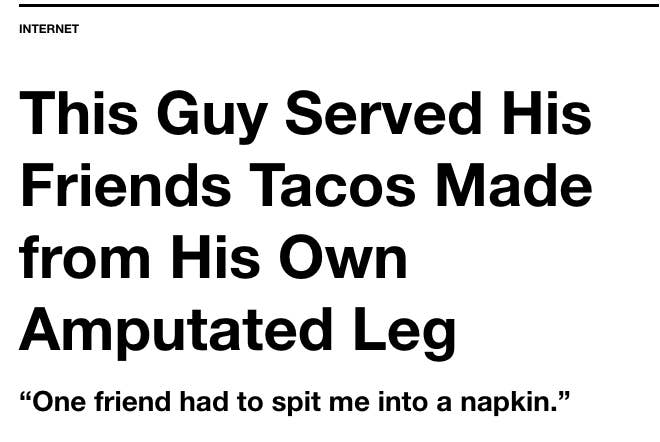 We are still living under the tyrannical thumb of the marketing Satan who gave us "iHOb."
But forget all that. The REAL problem is that INSTAGRAM IS DOWN today.
Think of all the stans out there who are SUFFERING and in pain without this, not knowing if any "skinny legends" have posted.
So, everyone runs to Twitter to see what's going on.
And what IS going on? Who knows! A representative for Instagram told BuzzFeed News, "We're aware that some users are having trouble accessing their Instagram accounts. We're working to resolve the issue as quickly as possible."
So hold tight and all will be back to normal. Sort of.
Katie Notopoulos is a senior reporter for BuzzFeed News and is based in New York. Notopoulos writes about tech and internet culture and is cohost of the Internet Explorer podcast.

Contact Katie Notopoulos at katie@buzzfeed.com.

Got a confidential tip? Submit it here.