UPDATE
This post is from 2013, and things have changed a lot in the last 5 years!
We updated to remove instructions on how to use a YouTube video downloader which is now defunct, added in a newer easy GIF maker, and added a link to outside instructions on how to download videos on Windows.
Unless this is your first time on the internet (welcome!), you're aware there's a massive GIF party going on, and you're wondering if your invite got lost in the mail.
You've tried Photoshop, but it feels basically like:
Well fuck it, you're crashing this party.
There are some free online GIF makers out there.
They're not great, but if you you're looking for something super quick and with no bells or whistles, they'll get the job done.
Giphy: This is the best place to find GIFs, and it has an easy GIF maker tool.
GifMaker: You can drop a YouTube link into here to make from a video.
MakeAGif Pros: Just drop in a YouTube link, select start time and if you want it between 1-5 seconds.
ImgFlip Pros: Allows you to add captions to your gif easily, more control over timing.
But here's what BuzzFeed editors recommend: GifBrewery, available in the App Store (sorry, Mac only).

GifBrewery costs $5. Look, I know that's not nothing, but imagine how those 5 clams will go to impress your friends and win the hearts of many with your GIF-making prowess!
STEP 1: In order to make a GIF from a video, you need to have the video file on your computer.
On a Mac, Use Quicktime's Screen Recording to record a YouTube video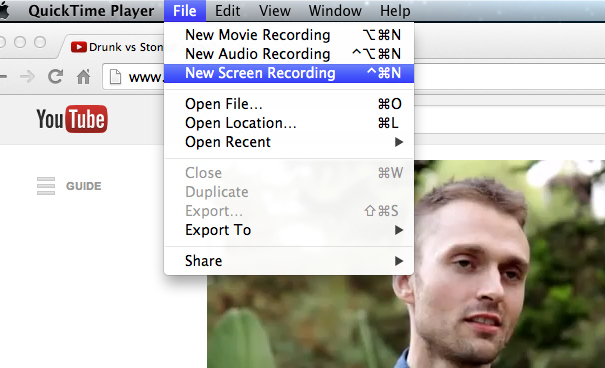 STEP 2: Now open GifBrewery — it will immediately give you the "Open File" screen. Find your video file.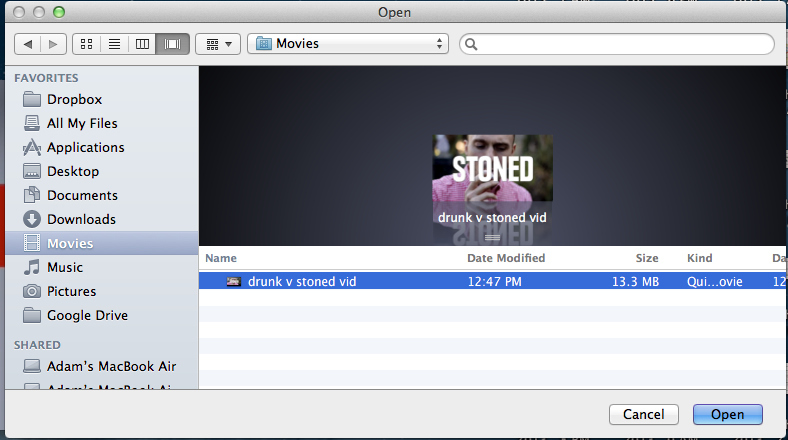 STEP 3: Crop your video in GifBrewery so that it's the exact moment you want.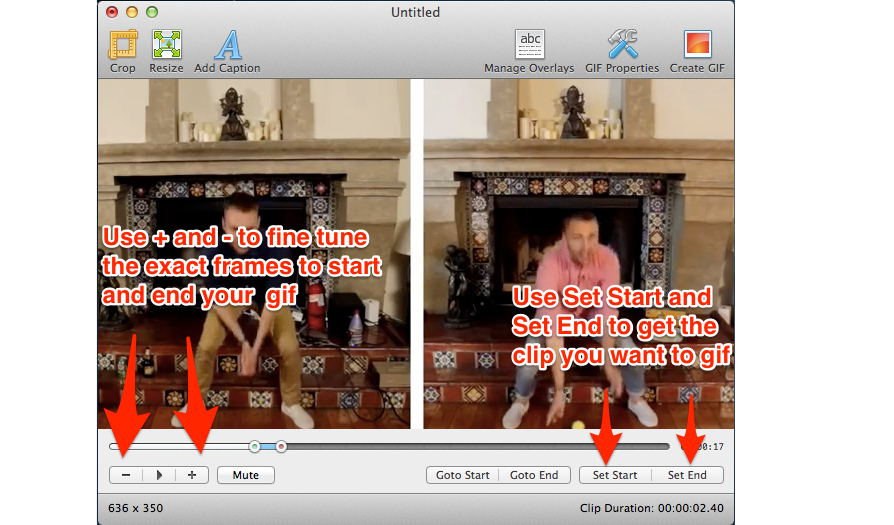 Obvs we want to "Add Caption." You can play around with the colors and fonts. I think yellow will look best here.
Click "Create GIF" and it will show you a preview of how your sweet-ass GIF will look:
Hmmm... This file is too big for my purposes (2.96 MB). Let's see what we can do to make it smaller.
The kinds of places you'll want to post your GIF creation usually have size limits.
For BuzzFeed and Imgur, it's 5 MB. For Tumblr, it's 1 MB.
Use the "Crop" function to crop it (duh).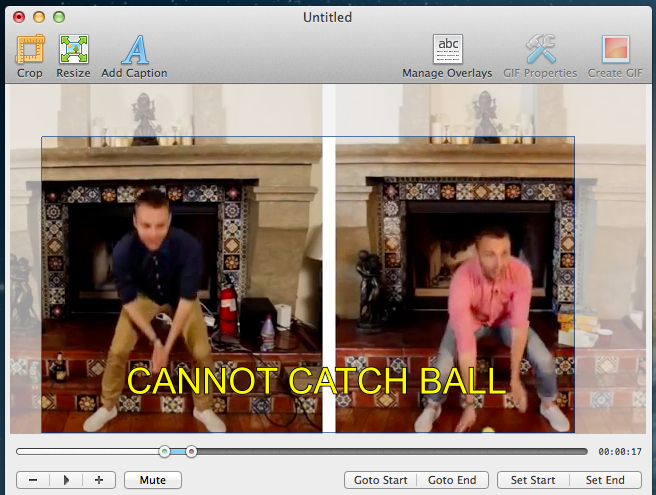 "Resize" can make it smaller (this helps make the file size smaller too).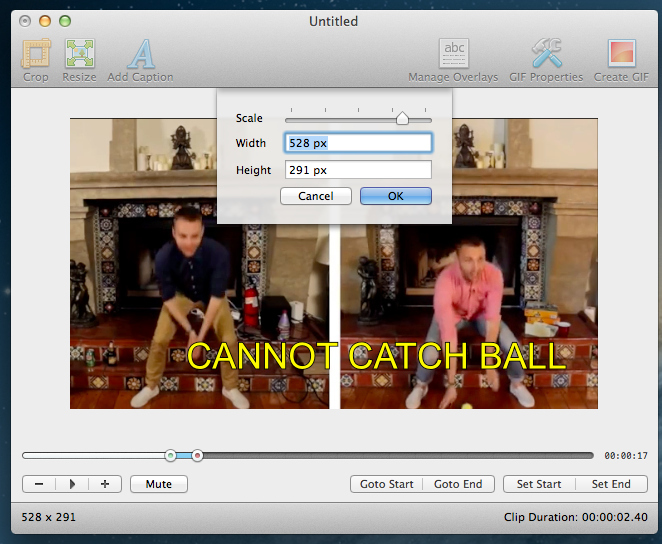 Let's get that file size even lower.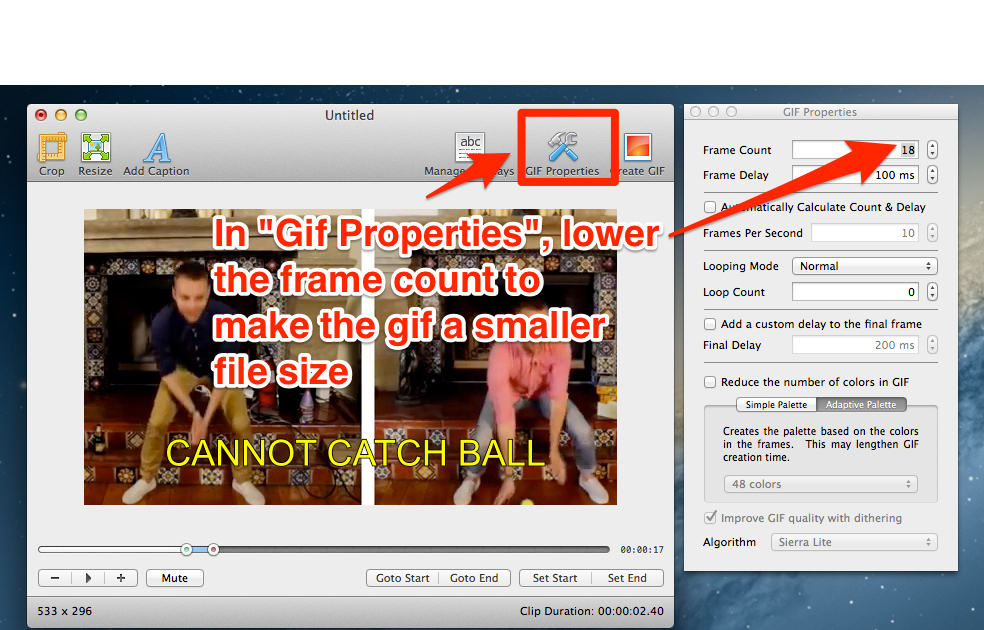 Check the "Reduce colors" option to make it even smaller.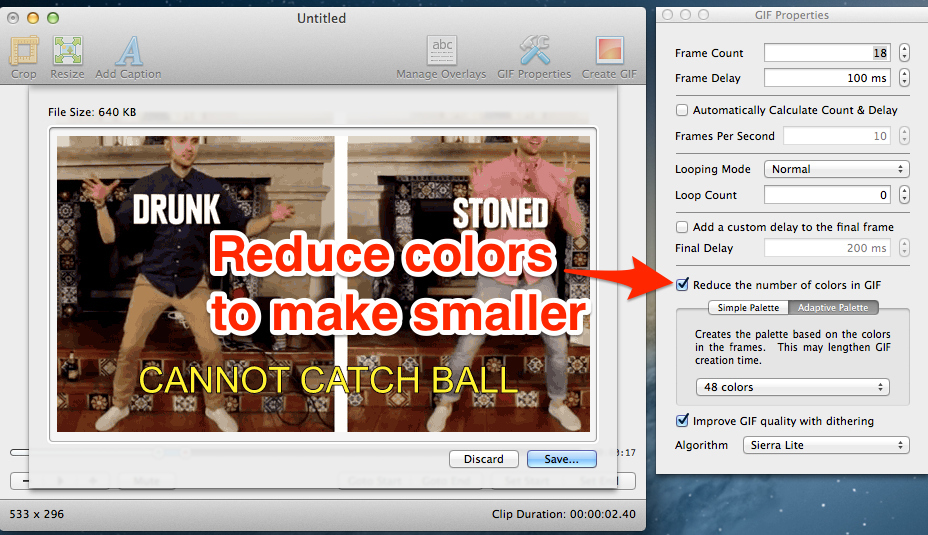 VOILÀ! YOU HAVE GIF'D!!!!!!!
Now you're a GIF genius! Go forth and GIF THE WORLD!
Hell yeah, lil' buddy. GIF on.