Facebook just announced "Spaces," a VR experience.

Wearing VR goggles, you can meet up with friends and explore digital worlds with your avatar.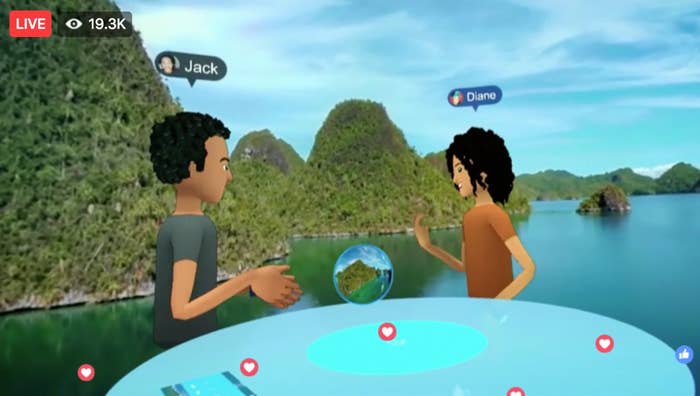 And people noticed Spaces looks...kinda familiar...
Remember Second Life? The digital world where you could be your true self, like this guy?
You could interact with other people, which led to things like these weird "raves" in "clubs."
The avatars also look like Bitmoji.
Anyway, not everyone is feeling it.