Defend Your List: Jenna Wortham On Her Most Recently Used Emojis
New York Times technology reporter, and contributor to an emoji zine, Jenna Wortham explains why she uses the ant emoji.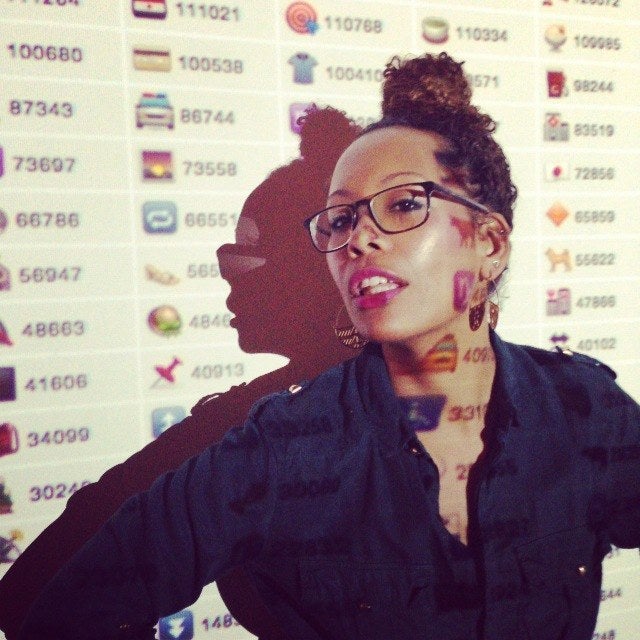 Jenna and a screenshot of her "Recently Used" emojis.
Welcome to "Defend Your List," a new BuzzFeed FWD series where we ask internet humans to share and then defend their internet habits. Pretty much everything we do online is carefully tracked, categorized, and arranged into lists. Netflix queues. Amazon purchase histories. Browser histories. Recent Seamless orders. At first glance, they feel like random inputs, mundane details no one would be interested in. Viewed another way, though, they're some of the most telling expressions of one's true personality — your actual media diet.

For our inaugural post, BuzzFeed asked New York Times technology reporter Jenna Wortham to defend a subject near and dear to her heart: her "recently used" emojis.
—Katie and Charlie
*****
For me, emoji are more than pictures, they're slang, entire moods or thoughts conveyed in a single tiny cartoon. I don't use them in place of words or to illustrate a popular catchphrase from a movie — they're literally candy-colored visions from my brain that fluctuate depending on the conversation and the person I'm talking to. Every time I send one, I have a pretty clear idea of the face I would make or thing I would say in person. Although I like to think it comes across, the truth is I have no idea if it does, but I can't stop because I'm tired of texting. It takes too long to say a lot, and since texting often happens in short bursts on the train or while walking somewhere, it's hard to truly express yourself quickly and efficiently. I want to be post-text.
Emoji is my way. But I can't always find the right one, so I improvise a lot. I think it all shakes out in the end.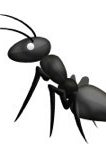 I was lying in bed watching Adventure Time when I looked down and saw a lil ant standing on my forearm doin some strange thing with its antenna, and I started cracking up because it looked like it was twerkin or doin the #yeet, which is this dance craze started by a toddler named Lil' Meatball and I love it.
I got really excited because I haven't had a legit reason to use the ant emoji before now, so I sent the ant followed by the words YEET YEET to describe (I think) the ant gettin' down on my arm. My friend Megan totally got it, though.
Sack of Money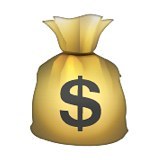 Ghost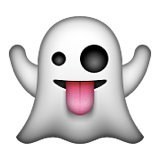 Cheeseburger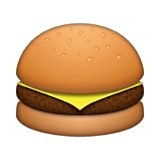 Sparkle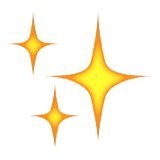 Lightning Bolt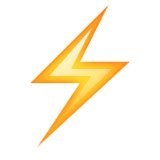 Bouquet of Flowers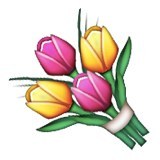 Fire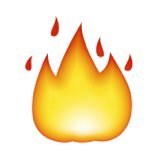 Water droplets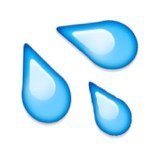 Clinking Beer Mugs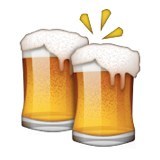 Hallelujah hands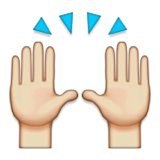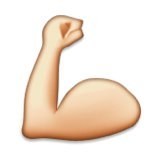 The bicep and "100" mean the same thing. Basically, instead of typing out "yes" or "OK," it's an affirmative signal. I use them any time someone texts something that warrants a positive reply, and I'm too lazy to be like, "cool" or "OK" or even "yes!!"
All emoji images from emojipedia.org
Correction: A previous version of this post used an image of the "prayer hands" emoji instead of the "hallelujah hands" emoji. The error was corrected quickly [hallelujah emoji], thank you for your understanding [prayer hands emoji].