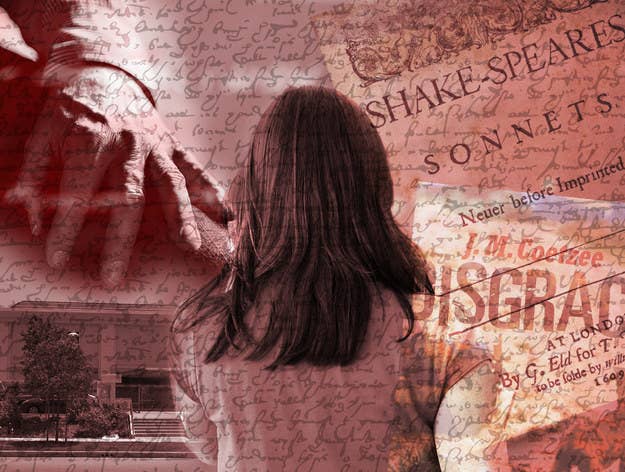 The longstanding head of Los Angeles's prestigious Marlborough School will resign next June, following a public scandal over how she handled multiple allegations of sexual misconduct by a teacher who taught at the private all-girls secondary school for over a decade.
Barbara Wagner, Marlborough's head of school since 1990, requested to resign, according to an email the Board of Trustees sent the school community on Friday afternoon. The board assembled a special investigative committee to look into the allegations following a BuzzFeed News story which brought them to light last July. (Read the entire email below.)
"This is what I always wanted," said Mikaela Gilbert-Lurie, one of the former Marlborough students who spoke to BuzzFeed News about the teacher's harassment and her frustrations with the school. "This is the best-case scenario in terms of what I realistically thought could happen."
But the lawyer for another one of the former teacher's alleged victims says he's not satisfied with the decision.
"I think there are a lot of missing details," said attorney David M. Ring, of the Los Angeles firm Taylor & Ring. "I don't think Marlborough has done much at all to reach out to these victims and really address the issue of what went on over the course of the past 10 plus years."
In July, BuzzFeed News interviewed eight former Marlborough students who said Dr. Joseph Koetters acted inappropriately toward them during the 14 years he taught English at Marlborough, Southern California's oldest all-girls private institution. Some said he made suggestive comments in person and via email. Others said he touched them on the knee on school grounds. One woman, who eventually decided not to comment on the record, said Koetters repeatedly had sex with her while she was a minor (the age of consent in California is 18).
In 2005 and 2012, two students reported Koetters to the administration. But Koetters only left Marlborough voluntarily, in 2013, to teach at Polytechnic School, another elite college-preparatory secondary school for grades 7 through 12.
Koetters left Polytechnic only after inquiries from a BuzzFeed News reporter.
The first former student to speak out publicly was Gilbert-Lurie, who graduated from Marlborough in 2013 and wrote an essay for the website Xojane in June about the flirtatious emails Koetters sent her. Koetters also put his hand on her knee, she said, and refused to leave her alone, even after she asked him to stop contacting her.
Gilbert-Lurie and her parents reported Koetters' behavior to the school in 2012. Marlborough sent Koetters to sexual harassment training and took away his long-held English chairmanship, but didn't fire him, since, administrators said at the time, this was a first-time offense.
Gilbert-Lurie didn't name Koetters in her Xojane essay, but alumni contacted her within days to tell her they knew exactly who she was talking about. BuzzFeed News interviewed most of them, including one alumna from the 2000s who detailed more serious allegations of repeated physical contact. She withdrew from the story in July because she was considering legal action. She has since cooperated with the school's investigation, said Ring, her attorney.
"What he did to this girl in the 2000s is outrageous, and yet, they've just glossed it over," said Ring. "He sexually assaulted this girl and exploited her many, many times."
After the BuzzFeed News article and subsequent other media coverage, as well as allegations reported directly to the school, Marlborough's Board of Trustees assembled a Special Investigative Committee to look into the allegations, chaired by Trustee (and parent) Debra Wong Yang, a former United States Attorney, retired California state judge, and former Los Angeles Police Department commissioner.
On Friday, Nov. 14, at 4:45 p.m. Pacific Standard Time, the Board of Trustees sent an email to students, alumni, and other members of the community updating them on the Committee's findings, the majority of which were outlined by BuzzFeed News in July.
"The SC investigation revealed a pattern of misconduct by Koetters, including instances of improper physical contact and communications with multiple Marlborough students," the Trustees wrote. "The investigation also identified mistakes in judgment by Barbara Wagner, our Head of School, in responding to allegations of misconduct. Finally, it revealed the need to improve School policies, procedures, and training as well as to increase Board oversight."
Marlborough will increase training for faculty, staff, and students, establish a hotline for anonymous reports, improve internal processes, and mandate the reporting of sexual harassment allegations between a faculty or staff member and a student.
Head of School Barbara Wagner will also resign.
Wagner spent 25 years at Marlborough, 24 as head of school. In 2007, the Wall Street Journal named her one of the country's most highly compensated heads of school (She made $475,000 from 2004-2005).
"The Board is indebted to Barbara Wagner for her significant contributions and twenty-six years of dedication to Marlborough School," the Trustees wrote. "Nevertheless, Ms. Wagner has requested to resign effective June 30, 2015, and the Board has agreed to accept her resignation. We are working together to ensure that the transition to a new Head of School is accomplished in as smooth and orderly a manner as possible. Ms. Wagner will have the support of the administration and Board throughout the remainder of the school year."
For Gilbert-Lurie, accountability is long overdue.
Wagner's resignation will not "make up for what [Koetters] did to young women for years and years, but it's still a huge victory," Gilbert-Lurie said.
Contact the reporter at Katie.Baker@Buzzfeed.com.
Friday - November 14, 2014Dear Members of the Marlborough School Community:Several months ago, the Board of Trustees (the "Board" or "Trustees") formed a Special Investigative Committee ("SC") to undertake an independent investigation of matters arising out of reports of misconduct by a former teacher, Dr. Joseph Koetters ("Koetters") and related issues (the "SC investigation"). The Board and SC retained outside counsel to conduct that independent investigation. That investigation has now concluded, and a final report has been presented to the Board. We want to share with you a summary of the nature and conclusions of the investigation. Based on what we have learned, we have already implemented new policies and procedures to prevent similar misconduct and to ensure proper responses to any future allegations.The SC investigation revealed a pattern of misconduct by Koetters, including instances of improper physical contact and communications with multiple Marlborough students. The investigation also identified mistakes in judgment by Barbara Wagner, our Head of School, in responding to allegations of misconduct. Finally, it revealed the need to improve School policies, procedures, and training as well as to increase Board oversight.First and foremost, on behalf of the Board, we offer our deep and sincere apologies to the victims and their families, both for the inappropriate actions of Koetters and the manner in which the School initially responded to them. We also apologize to our broader community—students, parents, alumnae, supporters, faculty and staff—who care deeply about our students and the School and who have been hurt and embarrassed by these events.We also want to emphasize that the School is and has been incredibly fortunate to have such a gifted and dedicated faculty, staff, and administration, the members of which are highly valued and respected within our School community and beyond and who have assisted in our investigation. Marlborough is defined by the remarkable young women who have graced our School's halls for the past 125 years as well as by the positive actions of the many people who contribute to making the School the treasured place it is today. While misconduct and insufficient responses to that misconduct can occur even at the best of institutions, it is only those institutions that conduct periodic and thorough self-examinations that can learn and improve over time. We firmly believe that the lessons learned through the SC's investigation and from the events that led to it will help the School move forward in a manner that will immediately benefit our students, community, and those who succeed us. We also hope that our experience will ultimately be of benefit to the broader community of academic institutions and educators.Beginning of the SC InvestigationEarly this past summer, the School and the Board became aware that a Marlborough graduate, Mikaela Gilbert-Lurie, had written about inappropriate communications and conduct by a teacher that occurred during the time that she was a high school student. Without identifying the name of her school or teacher, Mikaela detailed in an online article that her school had been unsupportive by not responding appropriately to the complaints she made while a student. At that time, the Board learned that the school was Marlborough and the teacher was Koetters, who had been a member of the English Department and, for many years, Head of the Department. Following Mikaela's article and the subsequent media coverage, a number of former students stepped forward and reported similar or related conduct by Koetters. Because of privacy concerns, we will not refer to any of those students by name. We have identified Mikaela by name with her permission.Upon learning of Mikaela's article, the Board held an emergency meeting and called for a thorough examination of these complaints. The SC was formed and charged with the following: to examine the allegations surrounding Koetters, including his conduct and the School's responses to reports of his conduct; to evaluate whether the School's policies and procedures were followed in responding to the allegations; to develop recommendations regarding new or revised policies and procedures; and to investigate other matters that might arise in the course of the investigation. The SC is chaired by Trustee and parent Debra Wong Yang, a retired California state judge, former Los Angeles Police Department Commissioner, and former United States Attorney, who has extensive experience in conducting investigations. The other members of the SC are Trustees Christine Ewell (Board President, parent of alumna, parent of current student), Michael Gendler (Board Vice President, parent of alumna, parent of current student), Kathy Thompson (Board Vice President, alumna, parent of alumna), and Michael Parks (parent of alumna).The SC was authorized to retain an independent investigator and retained attorney Mark Holscher, a partner at the law firm of Kirkland & Ellis LLP. Mr. Holscher is a former Assistant United States Attorney and has overseen dozens of internal investigations, including those involving allegations of sexual harassment and improper conduct with minors. The Board charged the SC to seek a full understanding of what had occurred and to be as transparent as possible, within the constraints of privacy and legal requirements.Scope of SC InvestigationMr. Holscher's team spent several hundred hours on the investigation, interviewing alumnae, parents of alumnae, current and former Marlborough teachers, staff, administrators, Head of School Barbara Wagner, prior Board Presidents, and prior legal counsel. They searched all available emails that remained under the School's former email retention policy, personnel files, and related materials. Information also was obtained from a number of additional sources, including responses to the media coverage and calls to an anonymous hotline, which was established for purposes of the investigation in late summer. Finally, the investigative team conducted a thorough review of the School's policies and procedures. Throughout the investigatory process, all victims were ensured appropriate confidentiality, and the School fully cooperated with law enforcement.During the SC investigation, complaints arose alleging sexual harassment and inappropriate behavior by other adults at the School. These allegations were folded into the SC investigation.Findings Regarding KoettersThe School first hired Koetters in 1999 on a part-time basis, subsequent to his employment by at least two other local independent schools. Shortly thereafter, he became a full-time member of the English Department. In 2001, he became the Head of the English Department. Koetters remained at Marlborough until June of 2013, when he joined the Polytechnic School faculty as an Upper School English teacher.The SC investgation validated and confirmed the serious concerns raised by Mikaela and her parents in 2012 and again in 2014; it also uncovered additional misconduct, some of which was previously known by the Head of School and some of which was not. The Gilbert-Luries' genuine concerns in 2012 that Marlborough should conduct additional investigation to determine if Koetters posed a threat to Mikaela and other students as well as the need for enhanced protections for Mikaela and others were indeed well-founded.The SC investigation found that, over the years he was at Marlborough, Koetters on many occasions attempted to engage students in improper conduct, often using his position of authority to prompt improper discussions and invitations for further contact.During the course of the SC investigation, an alumna contacted the School and reported that Koetters had engaged in inappropriate physical conduct toward her over a decade ago, while she was a student and minor at the School. Neither the School nor the Board was aware of Koetters' improper conduct as reported by the graduate until July 2014; upon receipt of that information, the School promptly notified the Los Angeles Police Department and the Department of Children and Family Services as required by law. The LAPD and the District Attorney's Office are in the process of conducting an investigation, with which we are fully cooperating.In 2005, a different student reported to the Head of School improper harassing behavior by Koetters. The Board first learned of this report during the course of the SC investigation. At the time she reported it, the student's complaint was not fully investigated by the Head of School, who incorrectly questioned the veracity and motive of the student's allegations regarding Koetters. The decision not to fully investigate the student's complaint represented a serious error in judgment by the Head of School.In 2012, Mikaela raised with the Head of School specific serious concerns regarding Koetters and provided to the Head of School copies of email correspondence from him. The emails sent by Koetters to Mikaela were clearly inappropriate, as recognized by the Head of School. However, the Head of School did not fully investigate Mikaela's concerns, and she failed to reevaluate the related allegations made in 2005. The Head of School did consult with the then-President of the Board and the School's legal counsel regarding Mikaela's concerns but they were not made aware that Mikaela's complaints were not the first of their kind that the Head of School had received with respect to Koetters. The Board did not have a policy in place requiring the Head of School to report such incidents to the Board and no other members of the Board were aware of Mikaela's complaints until the time of the SC investigation. In 2012, the Head of School decided to allow Koetters to remain at the School with certain restrictions. Among other things, those restrictions included a requirement that Koetters receive anti-harassment training from the School's legal counsel and that he avoid direct contact with Mikaela, a restriction he violated on multiple occasions during the remainder of Mikaela's time at the School.In February 2013, the Head of the Polytechnic School informed the Marlborough Head of School that the Polytechnic School had hired Koetters to teach at the Polytechnic School during the 2013-2014 school year. His departure from Marlborough School was voluntary.Findings Regarding Other Faculty and StaffThe SC investigation reviewed improper sexual harassment by a different School staff member in the early 2000s, which was reported to the Head of School in 2002. Upon learning of the conduct, the Head of School took immediate steps to terminate the staff member but conducted no further investigation at the time. The Head of School consulted with the School's legal counsel at the time but neither the Head of School nor legal counsel were able to recall whether any legal advice was given at that time and, if so, whether any such advice was followed. The SC investigation was unable to verify whether or not the School reported this misconduct to authorities, although it did determine that a report was made by a third party.The SC investigation also reviewed potentially harassing behavior by another former teacher in approximately 2005. While the teacher was terminated, no additional contemporaneous investigation was done by the Head of School to determine the extent of any improper behavior. The Head of School did enlist the assistance of legal counsel with the termination.Findings Regarding Marlborough's Sexual Harassment PoliciesThe SC investigation reviewed Marlborough's sexual harassment policies in effect at the time of these incidents. In 1997, the Board approved a policy aimed at protecting students and ensuring they would be able to report any instance of inappropriate boundary crossing. The policy was updated in 2011. Nonetheless, it does not appear that the policy was ever included in the Student Handbook, and limited training on this subject was provided to students. The School did provide education for all new employees annually and every two years for managers, as required by California state law. Based on the incidents that the Head of School had learned about in the early and mid-2000s, there was a clear need to further educate students regarding improper behavior by others and to further train faculty and staff regarding the School's policies, yet these needs were never adequately addressed.RecommendationsLooking ahead, Mr. Holscher and his team made a number of recommendations to ensure that Marlborough students are fully protected in the future. The recommendations were presented to the SC for consideration, along with additional information about how to best handle sexual harassment on campus. The recommendations included: (1) increasing training for faculty, staff, and students by outside experts on how to detect and prevent sexual harassment as well as other inappropriate behavior between a faculty or staff member and a student; (2) establishing a hotline for anonymous reports of potentially improper conduct; (3) strengthening the reporting requirements imposed on faculty and staff and implementation of adverse consequences for failure to report, including termination; (4) improving the processes for the handling of sexual harassment investigations by School administration and providing training to those tasked with handling investigations; (5) making mandatory reporting to senior administration and the Board of all allegations of sexual harassment between a faculty or staff member and a student; and (6) training School counselors on sexual misconduct detection and reporting. These recommendations were approved by the Board and are in the process of being implemented with the full cooperation of the Head of School, as discussed below.Steps Taken / Moving ForwardAt the same time that the SC conducted its investigation, the Board met in special session and determined that improvements needed to be implemented immediately. The Board organized a new ad hoc Committee on Policies & Practices ("P&P Committee") to review all of the School's policies and practices related to physical misconduct and harassment, including prevention, reporting, and investigation. In the last three months, the P&P Committee, along with the Head of School and other School administrators, has thoroughly reviewed the School's policies and practices in these areas and, in consultation with new labor and employment counsel and the entire Board, has made the following changes designed to establish Marlborough's eventual leadership in this field:The School issued a newly expanded Student Anti-Harassment and Anti-Bullying Policy, which has been distributed to all students, parents, and employees. It expands and clarifies the definition of harassment and instructs students on how to report such acts. In an effort to ensure that we are fully addressing both important issues, this Policy will be under continuing review by the P&P Committee and the School.The P&P Committee created a new Mandatory Notification Group to which any complaint of bullying or sexual harassment must be reported. The Group includes five members of the School's senior staff and two members of the Board of Trustees.Over the past two months, the P&P Committee has worked extensively with the School's IT department and has recommended improvements to the electronic communications policies and updates to our retention and forensic capabilities, which are in the process of being implemented.The School recently created a new online anonymous reporting form called Anonymous Alerts, which will go live in the near future. Although the School strongly prefers that a complaint of harassment or sexual misconduct be made in person, it is the Board's hope that an online anonymous reporting option will serve as an important safeguard for any student who prefers to report with anonymity.The P&P Committee has recommended a change to the employment agreement for all faculty and staff members, who under the new agreement would waive the right to privacy over any disciplinary action the School has taken related to serious harassment or sexual misconduct. Under such updated agreements, the School would be allowed to fully disclose any such incidents to other schools or employers.This school year began with three days of intensive review and training for all members of the Marlborough faculty and staff on issues related to harassment, including understanding boundaries, recognizing signs of misconduct, mandatory reporting requirements, and other relevant topics, which was overseen by the Head of School. The sessions were moderated by experts including child psychologists, law enforcement professionals, and consultants who specialize in creating a safe work place and educational environment. Many members of the Board were also in attendance.The School has scheduled eight one-hour sessions of student training and education specifically related to sexual harassment and bullying, which have been initiated and will continue throughout the year. Each grade level will receive age-appropriate instruction. Students will begin receiving training in 7th grade and will then progress through an advancing program every year until graduation. Recent articles in the New York Times and other widely read publications have brought attention to the pernicious problem of sexual assault on college campuses, and the School feels that extensive training on this subject is critical to make sure our girls are prepared to protect themselves, now and in the future.Finally, the P&P Committee is in the process of organizing a forum of peer schools in Los Angeles to meet and exchange information on best practices. Marlborough is committed to maintaining the best policies and practices as well as sharing them with other schools.Shared ResponsibilitiesIt is clear from the SC investigation that the Head of School did not fulfill several crucial management and oversight responsibilities. Additionally, although the Board had what would be considered normal reporting practices in place, it ultimately found through the SC investigation that some of those practices needed to be strengthened. The Board is now in the process of fortifying its oversight and governance practices in order to take more timely action in any future incidents.The Board is indebted to Barbara Wagner for her significant contributions and twenty-six years of dedication to Marlborough School. Nevertheless, Ms. Wagner has requested to resign effective June 30, 2015, and the Board has agreed to accept her resignation. We are working together to ensure that the transition to a new Head of School is accomplished in as smooth and orderly a manner as possible. Ms. Wagner will have the support of the administration and Board throughout the remainder of the school year.The Board has hired Wickenden Associates of Princeton,

New Jersey

, to conduct a search for a new Head of School.Wickenden Associates was founded in 1986 by Jim Wickenden, former Princeton University Dean of Admissions.We are in the process of putting together a search committee to work with Wickenden Associates on identifying and hiring a new Head of School.ConclusionIt was our own Marlborough alumnae who brought this troubling issue to our attention; their doing so has already helped us to make the School a better and safer place for students today and in the future.The investigation, findings, and actions described above would never have been possible without the courage, commitment, and assistance of our alumnae, especially Mikaela. In reviewing hotline reports and in conducting interviews, we received intelligent, caring, and articulate responses from our graduates and their families. We express heartfelt thanks to Mikaela, the Gilbert-Lurie family, and the other Marlborough graduates and parents who stepped forward and reported issues and concerns, even when doing so evoked painful memories.We would like to thank the Marlborough community for its patience as we undertook this intensive examination of past events to uncover the facts. As a result of the SC investigation and subsequent actions taken, the Board believes that Marlborough is now in a better position than ever to provide a safe, healthy environment for learning as well as to set the highest possible standards for best practices in this critical area. We are confident that Marlborough will continue to thrive as it has for the past 125 years.Sincerely yours,Christine C. EwellPresident, Board of TrusteesDebra Wong YangChair, Special Investigative Committee