Donald Glover had a big night at the 2017 Emmy Awards on Sunday. He took home two major honors for his show Atlanta: Outstanding Directing for a Comedy Series and Outstanding Lead Actor in a Comedy Series.
They're are thinking about combining forces again in a bigger capacity.
On Sunday night, Glover — who releases his music under the moniker Childish Gambino — told reporters backstage at the Emmys that a collaboration between him and Chance will "probably" happen.
"I feel like if I don't make a Chance the Rapper mixtape, like double mixtape, a bunch of 14-year-olds are gonna kick my ass. They stop me on the street and it scares me," Glover joked. "I feel like I gotta do something. I probably will."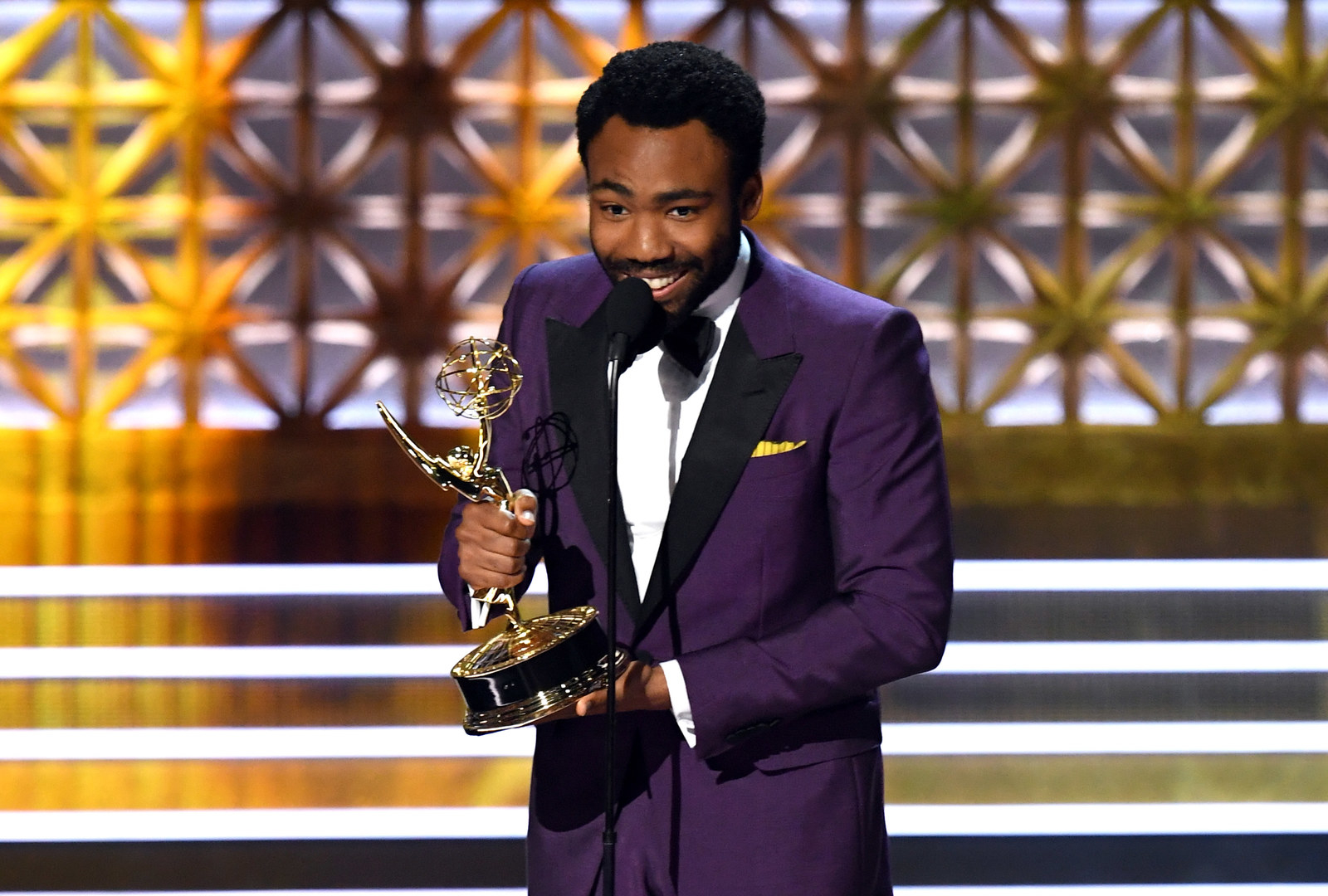 Chance and Glover have teased working on a project together for a while now. Chance even brought it up again in July.
Has the time finally arrived?