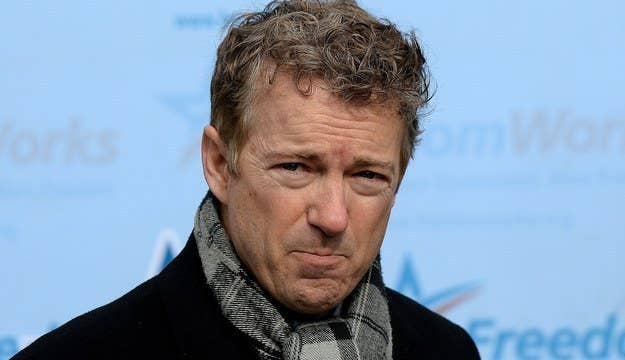 Sen. Rand Paul is the most interesting Republican in the country — and the only one with a long-term vision that could threaten Democrats' coalition, a senior White House adviser said Thursday.
Dan Pfeiffer, the top communications adviser to President Obama, argued Paul has a defined vision with a real appeal — if not the organization to take advantage of it — in a sit-down interview with BuzzFeed News in New York.
"The Republican I find most interesting is Rand Paul, and the reason I say that is he is the only Republican who seems to know about what their long-term structural problems are and trying to do something about it," Pfeiffer said.
"I think he's the only person who is sort of honed in on a message that could be appealing to the next generation," he continued, describing the group as one "more burned out on, more skeptical of politics than the previous one before them, more distrustful of establishments, with sort of a libertarian instinct."
Asked whether Democrats inflate Paul's appeal because they think he could never really win on the national level, Pfeiffer conceded that might be the case for some. But he said he has a "a genuine, sincere belief in his message."
Paul has been a sharp critic of President Obama, but has distinguished himself from many Republicans on a several issues long associated with Democrats, and ones particularly important to younger and black voters: He's advocated for significant changes to drug-sentencing laws and police policies and is seen generally as a much more noninterventionist in foreign policy matters. Along with those two policy areas, Paul is probably best known for a libertarian-minded economic policy.
"I think it's a little bit of a warning sign to Democrats in the long run that demographics is not destiny," Pfeiffer said Thursday. "And we actually have to do some things to maintain faith with the next generation."
Pfeiffer argued, though, that despite Paul having "the right message," he does not have the organizational heft, "in sort of the meta-strategical sense, to take advantage of that."
Would he vote for him?
"No, we have a wide disagreement on a whole host of social issues."