The Ordinary, Insane McDonnell Meltdown
How farce turns into tragedy.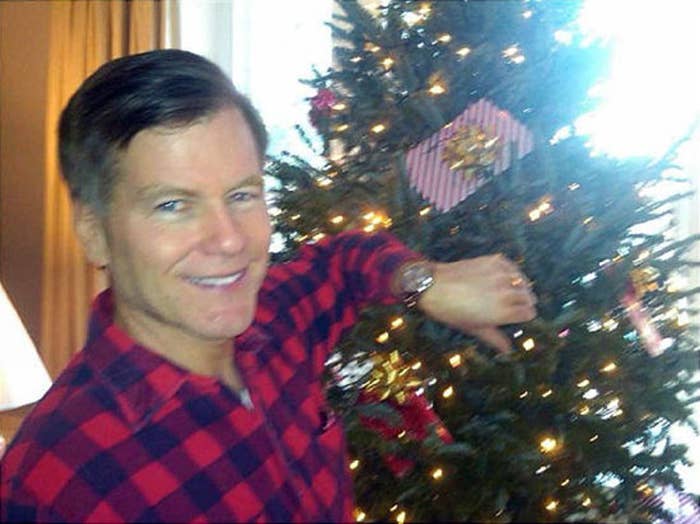 The disaster that Virginia Gov. Bob McDonnell and his wife Maureen face — excessive gifts from a donor and friend; exposure and disgrace; and a federal trial that centered on the couple's relationship — has two distinct phases.
First, the utter smallness of everything to do with the scandal; and next, the actual tragedy.
The secret of the McDonnells and the source of nearly all their problems is this: They are ordinary. Go right back to the beginning. In January of 2010, Gov. Bob McDonnell, the handsome new hope of the Republican Party, responded to the State of the Union, one month into his governorship. This was the high point of his public life. He and his wife then owed $74,904 to their credit card companies, and owned two Virginia Beach properties losing about $50,000 a year.
This is a problem you can understand: You have $75,000 in debt and two properties just bleeding money — and you can't say anything. You can't ask for help. It's got to be kept a secret; it's got to be solved before anyone finds out, because otherwise everything will be ruined. The last three lines of a Tetris board in real life. What were they going to do?
So, they took a loan. Then they took another loan, this one from the kind of new friends politicians make, a businessman named Jonnie Williams. Williams happened also to be looking to advance the prospects of Anatabloc, a supplement whose key ingredient, Anatabine, is found in tobacco. They paid off the first loan with, in part, one from Williams. They took two other loans from Williams, too. And while doing this, they kicked off a midlife crisis built on a foundation of damp popsicle sticks.
The gifts: some UVA golf clubs, a three-hour drive in a Ferrari, a Rolex (inscribed with a special message), a New York shopping trip straight out of a beach read for women of a certain age, $120,000 in low-interest loans, $15,000 in catering fees.
The thing is, it's a pathetic scandal, mired in the ordinary. Unravel to reveal fights over two beach houses, and a supplement you could buy at your local GNC. One gift that didn't end up working out: "the best tool of all — a generator." Well, that's very sensible, Jonnie. Good for hurricanes. What romance.
It's like the reality of passing out on the kitchen floor; or having to make a midnight run to Target to, in fluorescent blindness, buy a half-gallon of milk; the adult realization that it falls to you to deal with changing cable providers; every nasty impulse you've ever had, keyed to an everyday concern. That's the kind of scandal we're dealing with here: credit card debt and a generator.
This is so often how politicians fall — in scandals over four-digit and five-digit sums of money, even as their jobs give them control over sums many orders of magnitude larger. In this case, the sheer smallness of everything has become a distraction. For instance, there are enough photos of Bob McDonnell driving Jonnie Williams' Ferrari to make a flipbook-style GIF. There are photos of him posing with the Rolex. But run through the photos on your phone. Examine the contents of your heart: Would you really resist the photos? There's also the light-yourself-on-fire email from McDonnell to his wife. "You told me again yesterday that you would wreck my things and how bad I am. It hurt me to my core." But read through every email and text you've ever sent. Have you ever looked at your Facebook search history?
The McDonnells turned out to be people who wanted to drive three hours in a Ferrari. They were panicked and greedy in small, familiar, stupid ways.
Then the trial started.
To shake these charges and evade prison, the McDonnells' lawyers (there are two, one for each) have more or less argued that Maureen McDonnell (mentally unstable and lonely) brokered the deals, sought the gifts, and sought the attention of Jonnie Williams. The McDonnells ("broken down") could not commit conspiracy because they could barely talk to each other, and whose fault was that?
The argument really is: Maureen McDonnell is a slut.
These are real things said in the closing arguments by the two defense lawyers: She was "pathologically incapable of taking any kind of responsibility." "The breakdown in Bob and Maureen's relationship left a void for Jonnie Williams to fill." "We never said there was anything physical or sexual. What we said is that she cared deeply about him."
Here are some real things they said on the first day of the trial: "Maureen immediately gravitated toward Jonnie. He showered her with attention she craved." "Jonnie Williams was larger than life to Maureen McDonnell. But unlike the other man in her life, Jonnie Williams paid attention to Maureen McDonnell." Bob McDonnell wanted to "shield the dysfunction of his marriage from his youngest children and the public." She said she "hated him." He tried to fix it, but she was "distracted with other interests."
This is really happening! It's not a small, ordinary thing to do. This isn't petty — it's actually tragic. The McDonnells have cast one another out.
The grotesqueness might be more palatable if McDonnell leaned into the whole thing, grinning. But McDonnell is soft and damaged by this, whispering answers to questions in court. The Rolex, he says, was "gaudy." He wears Jos. A. Bank. He wasn't the husband he should have been. His wife underwent mental health treatment. She was on medication. He is living with his parish priest.
He never said it himself, but he didn't really have to: My wife is unbalanced. My wife is a slut. I am the godly one.
How can this be worth it?