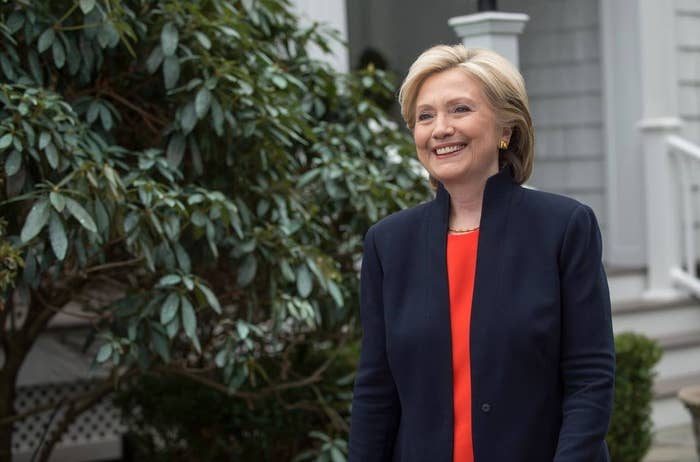 The Big Points
Clinton made the announcement in a campaign video released Sunday.
She will travel to Iowa this week.
But what exactly is this campaign going to look like?
And how will one of the most recognizable people in America talk to regular voters?
Within hours of announcing her candidacy, Clinton was tweeting photos from her campaign road trip to Iowa.
Hip hop artist Young Jeezy was among the first celebrities to announce his support for Clinton.
Ugly Betty star America Ferrera
Magic Johnson
RuPaul
Modern Family's Jesse Tyler Ferguson
Girls star Andrew Rannells
Carole King
The campaign's first press release contained an unfortunate typo that claimed Clinton has "fought children and families all her career."
New York Mayor Bill de Blasio disappointed Clinton backers Sunday morning on Meet The Press when he declined to endorse his former boss, instead saying progressives should wait to hear her economic agenda.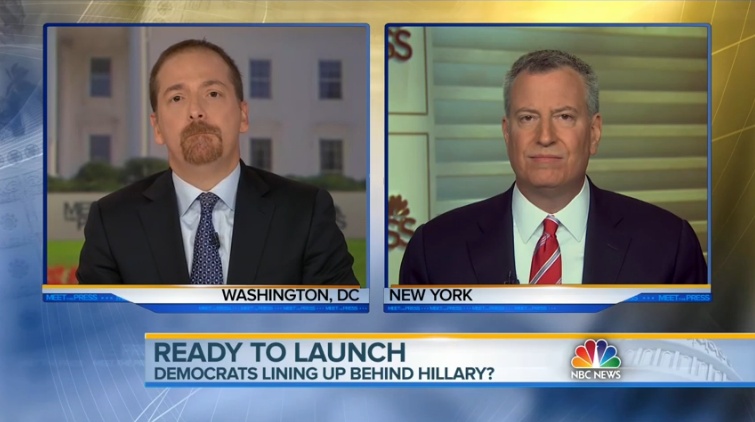 Democratic operative Hilary Rosen's shot at de Blasio was widely taken as a veiled threat at a Democrat who stepped out of line.
But Rosen tells BuzzFeed News it wasn't meant that way:
"[I'm] not a campaign enforcer or campaign anything. I am independent. I just thought it was notable that he wasn't very gracious on her opening day," she said in an email.
Possible Republican presidential candidate Rick Perry has joined the fray of GOP contenders attacking Clinton.
Ted Cruz goes direct with his attack: "We're ready for Hillary. We know exactly what to expect: Hillary Clinton represents the failed policies of the past."
Clinton will start her campaign in Iowa.
The message Clinton wants to get across with her video: not all about me; embracing a diverse electorate; and pro-LGBT.
Clinton tweets the news:
She's also updated her Twitter bio, which used to end with the cryptic "TBD..." but now ends with "2016 presidential candidate."
John Podesta is serving is Clinton's campaign chairman.
Already, the endorsements are rolling in from key women senators — including some of the Democratic Party's top fundraisers — for Clinton.
Democratic Sens. Barbara Boxer, Barbara Mikulski, and Kirsten Gillibrand all immediately endorsed Clinton's candidacy.
"I am thrilled Hillary Clinton is running and will do everything I can to help make sure she makes history as our first woman president," Gillibrand said in a statement. She is one of the top fundraisers in D.C., and succeeded Clinton as the junior senator from New York.
Mikulski notably hails from Maryland, home to former Maryland Gov. Martin O'Malley, one of the few Democrats who seems likely to challenge Clinton for the nomination.
Here's the campaign logo that's just been unveiled.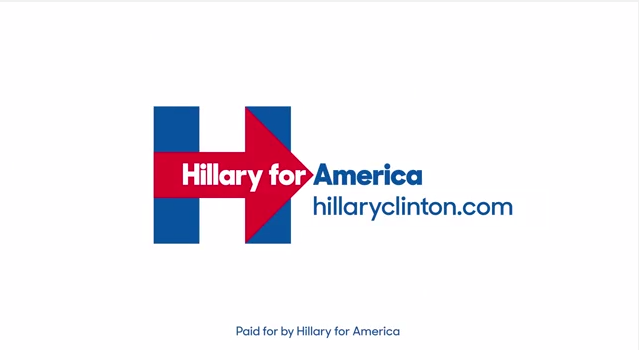 Hillary Clinton is officially running for president, a senior adviser told operatives and donors in email messages sent Sunday afternoon.
She's running again and this time it will be different, her campaign says. But they'll have to solve a true challenge: How do you talk to regular people when you're one of the most recognizable people alive?
Hillary Clinton is expected to announce she's officially launching a campaign for president on Sunday, formally ending two years of speculation and expectation that she would run again.
Many questions remain, among them: Will she embrace President Obama's legacy or criticize the president, and on what? How partisan will she go and how early? What role will her husband play in her campaign? Clinton will raise hundreds of millions, if not more than a billion, dollars — but will she raise enough? Will her economic message satisfy progressives eager for action on income inequality? How motivated will women voters be by the prospect of electing a female president? But the biggest question is: Will it be different than last time?
The developing campaign has signaled that the last question is very much in mind. She will not raise general election money at the beginning. She will be focused on smaller events, not bigger rallies. Clinton has built, so far, an operation populated largely by younger figures, like Robby Mook and Dennis Cheng, her campaign manager and top fundraiser, respectively, both of whom are in their 30s.
And this week, she's expected to begin in Iowa, the site of her defeat to Barack Obama in 2008. She's since been back twice to the caucus state — during the midterm elections last year — and received well. And despite interest in a more contested primary by the progressives and the media, or at least in Sen. Elizabeth Warren, most polling indicates Democrats are fairly content with Clinton.
During her time at the State Department, Clinton did an unusual thing in public life: go from a polarizing figure two decades ago to a broadly liked one in polling. Since then, those numbers have slipped nationally, likely one effect of what everyone has assumed for months — she's a presidential candidate.
In terms of news, though, the year so far has not been especially kind to Clinton. Her family's foundation, which is headed by former President Bill Clinton, quietly began accepting foreign donations after Hillary Clinton left the State Department. The donations, from countries like Australia but also countries like Saudi Arabia and the United Arab Emirates, have raised questions about what influence that money holds inside the foundation, and about how the foundation — a massive, global undertaking — would operate if Clinton were elected president.
There was also the revelation that, during her time at State, Clinton exclusively used a personal email address, housed on a personal server, something discovered by State Department officials who were reviewing documents related to the 2012 terrorist attack in Benghazi. Late last year, Clinton submitted 55,000 pages of emails from her personal account, reviewed and selected by her personal staff, into the public record following a public records request. The remaining emails were then deleted. The security of the account, the process for selecting email to be submitted, and the deletion of her email have since been questioned.