In an email newly released by the State Department, Hillary Clinton directed an aide, if talking points could not be sent through a secure line, to "turn into nonpaper" with "no identifying heading and send nonsecure."
The email, sent in June of 2011, follows an exchange about whether Clinton had received the information.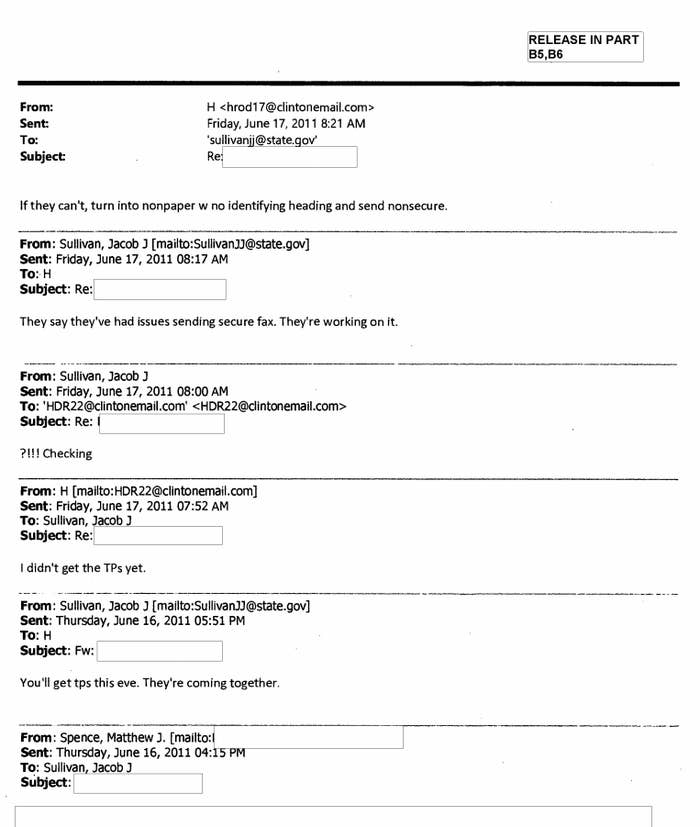 Any details beyond that — what the talking points concerned, how or whether that information was classified, what Clinton actually means by the phrase "nonpaper," or whether the information was actually sent nonsecure — is not clear from the specific email.
A State Department official told BuzzFeed News that there was no indication that the document discussed in the email was emailed to Clinton.
"I'm not going to speculate about whether the document being discussed was classified," the official said. "Generally speaking, I can say that just because a document is sent via a secure method doesn't mean that it's classified. Many documents that are created or stored on a secure system are not classified."
Clinton has maintained repeatedly over the past year that she did not send or receive marked classified information on the personal email account she used as secretary of state, and which was housed on a private server.