Women have been insisting on their rights to be represented in America's democracy, both as voters and as elected representatives, since its inception. Here are just some of the many, many women who have dedicated their lives to democracy, justice, and the enfranchisement of all women.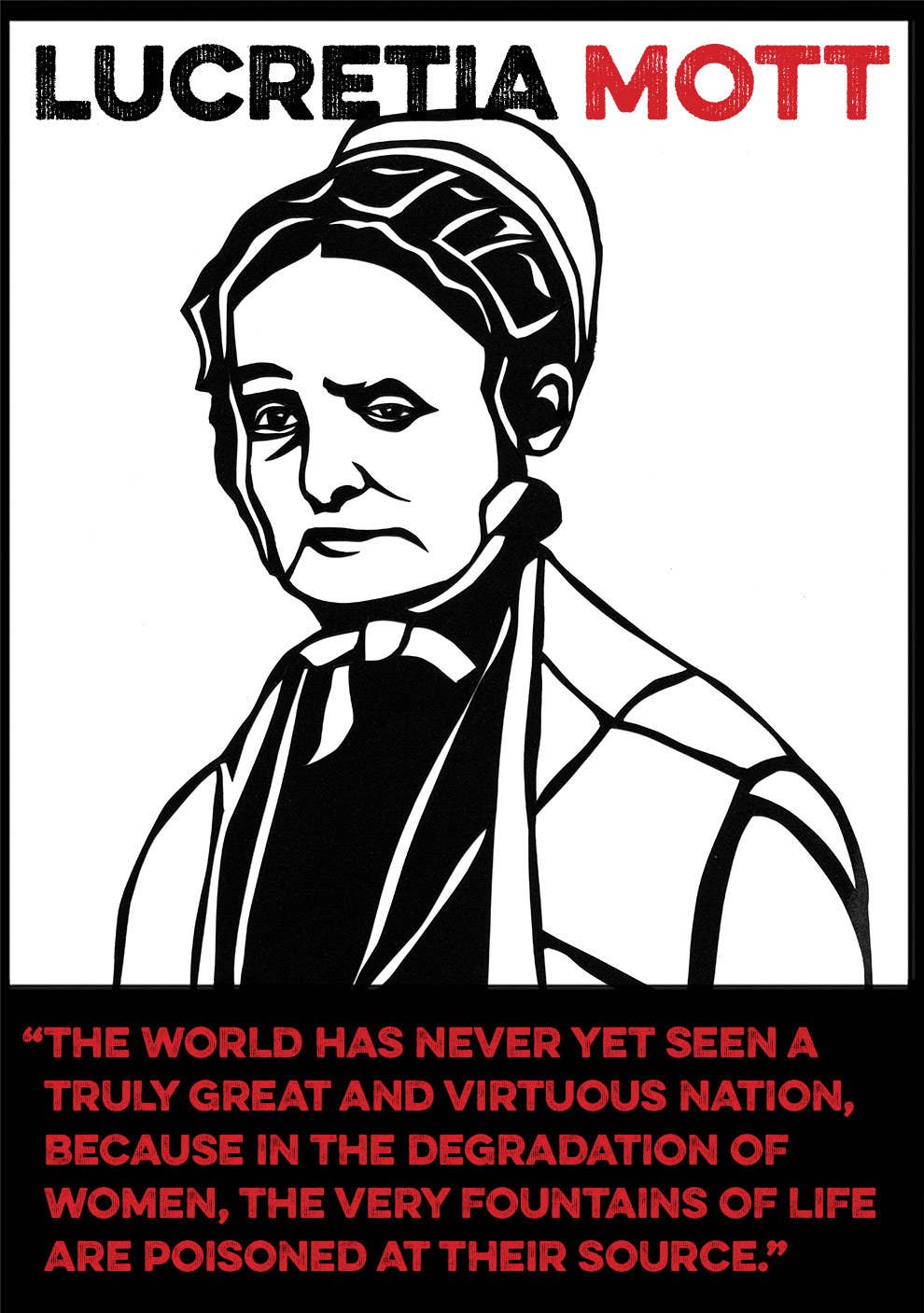 When Quaker abolitionist Lucretia Mott (1793–1880) traveled to England in 1840 to attend the World Anti-Slavery Convention, she was denied a seat because of her sex. She and fellow American Elizabeth Cady Stanton returned home and organized the first-ever Women's Rights Convention in Seneca Falls, New York, in 1848. Mott spoke to the 300 attendees, and then helped draft the Declaration of Sentiments, which stated: "We hold these truths to be self-evident: that all men and women are created equal."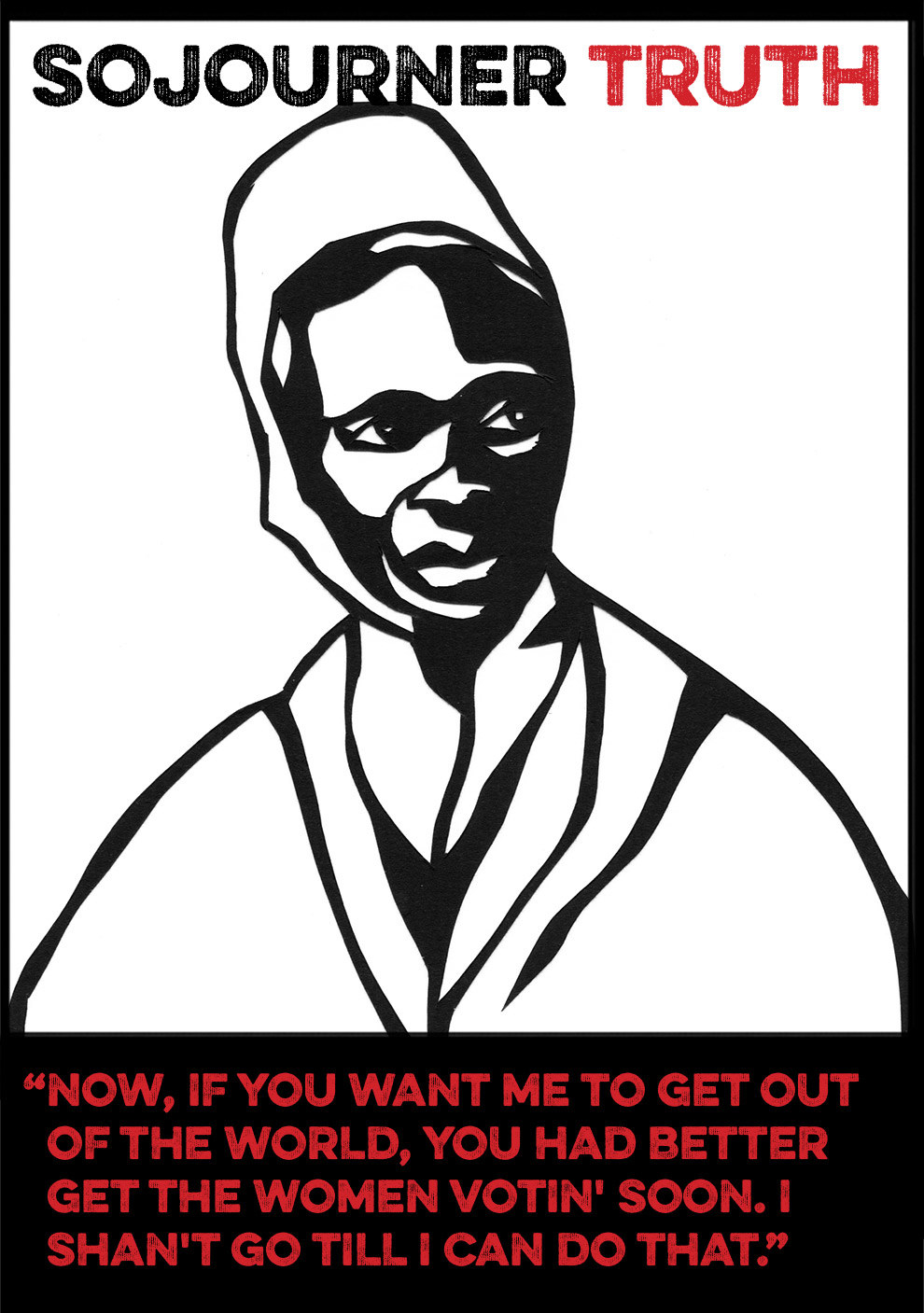 Sojourner Truth (1797–1883) was born a slave named Isabella Baumfree; after she and her infant daughter escaped into freedom, she changed her name to "Sojourner Truth" and committed herself to the antislavery movement. Like other activists at the time, she saw the liberation of women and Black people as intertwined, and she became one of the most prominent speakers on the antislavery/women's rights circuit, advocating fiercely for the right to vote. She gave her most famous "Ain't I A Woman" speech in 1851, at the Ohio Women's Rights Convention.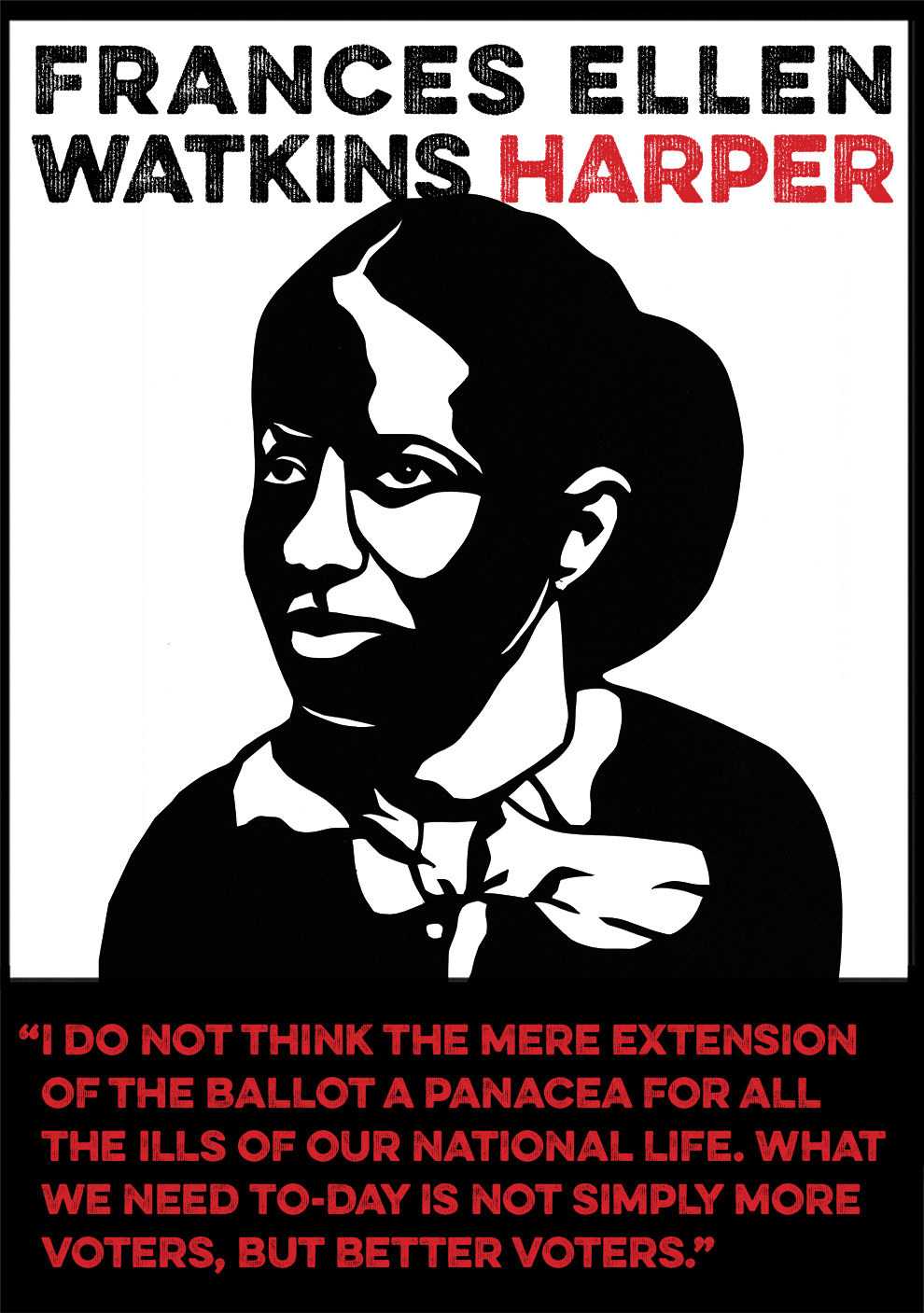 While some early suffrage activists worked at the intersection of race and gender, many did not — numerous white suffragists employed racist rhetoric in support of their cause, excluded black women from the movement, and refused to back the 15th Amendment. Frances Ellen Watkins Harper (1825–1911), an African-American abolitionist, lecturer, and poet, was one of the many black women who called out the white supremacist rhetoric of these women, and spoke in favor of voting rights for all at many of the biggest conventions and conferences of the late 19th century. Frustrated with the exclusion of black women from the suffrage movement, as well as the terrifying rise in lynchings and mob violence, Harper joined with Harriet Tubman, Mary Church Terrell, and Ida B. Wells to found the National Association of Colored Women in 1896. Harper became the first vice president of the organization, which supported women's suffrage and organized voting rights drives.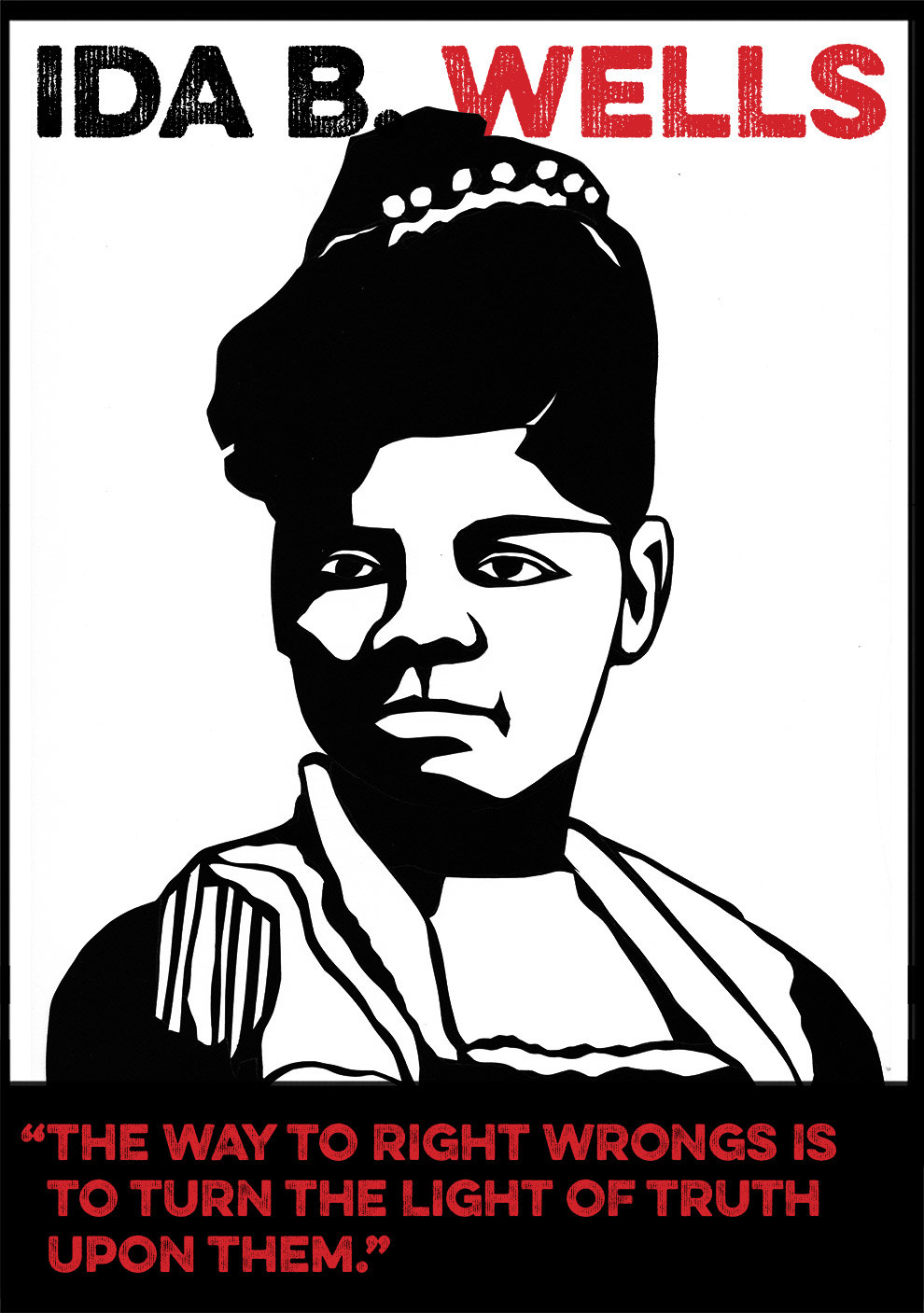 By the end of the 19th century, the split in the women's suffrage movement was, ostensibly, resolved: the National Woman Suffrage Association (which opposed the 15th Amendment unless it included voting rights for women, and was led by Susan B. Anthony and Elizabeth Cady Stanton) and the American Woman Suffrage Association (staunch abolitionists, including Lucy Stone and Julia Ward Howe) came together with one primary goal: votes for women. African-American journalist, anti-lynching activist, and renowned speaker Ida B. Wells (1862–1931) was deeply involved in the suffrage movement. In 1913, she started the Chicago-based Alpha Suffrage Club, which aimed to bring black women into the movement. That same year, she arrived in Washington DC to join 8,000 women at the first-ever Women's Suffrage Parade, organized by Alice Paul, the lead architect and organizer behind the 19th Amendment. Wells and other black attendees were asked to march in the back of the parade. Wells (who'd successfully sued a railroad company for trying to move her to an all-black car in 1884) would have none of that. She refused to comply, and snuck into the Illinois delegation, marching between two white supporters. A photo of the three of them appeared in the papers the next day, and Wells remained a staunch advocate for suffrage and the enfranchisement of all women.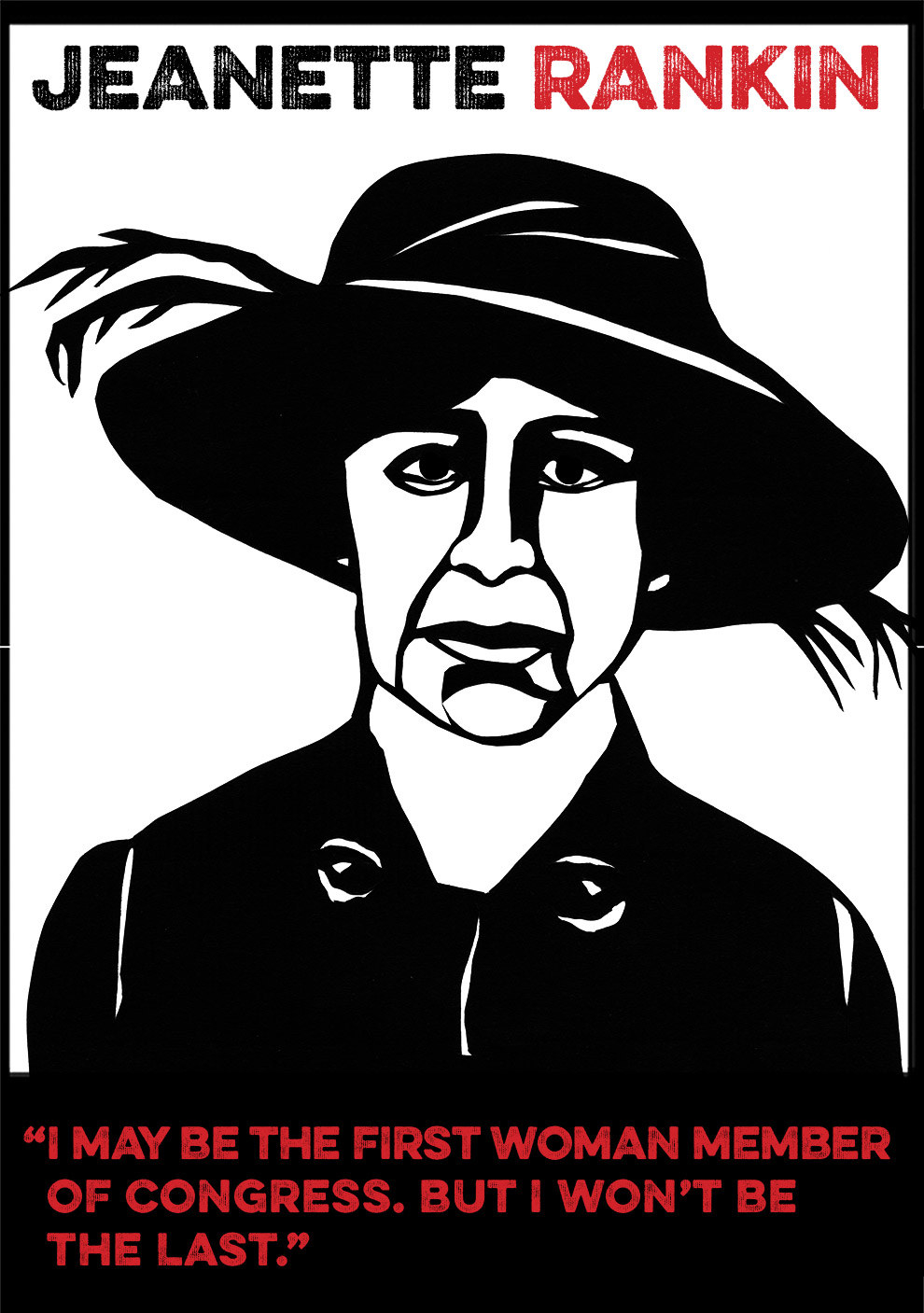 Jeannette Rankin's (1880–1973) political activism began in Washington, where she was active in the state's successful women's suffrage movement: Women in Washington received the right to vote in 1910. In 1916, four years before women could vote nationally, Rankin ran for Congress in Montana; she came in second, winning one of the two open seats, thus making her the first woman in Congress. On the evening of her swearing-in, in 1917, President Wilson declared war on Germany. Rankin was a devout pacifist, and despite immense pressure, she voted "no," which made her a political pariah to many. She stood by it, though, and when she opened the very first House floor debate on the 19th Amendment, she asked: "How shall we explain to them the meaning of democracy if the same Congress that voted for war to make the world safe for democracy refuses to give this small measure of democracy to the women of our country?"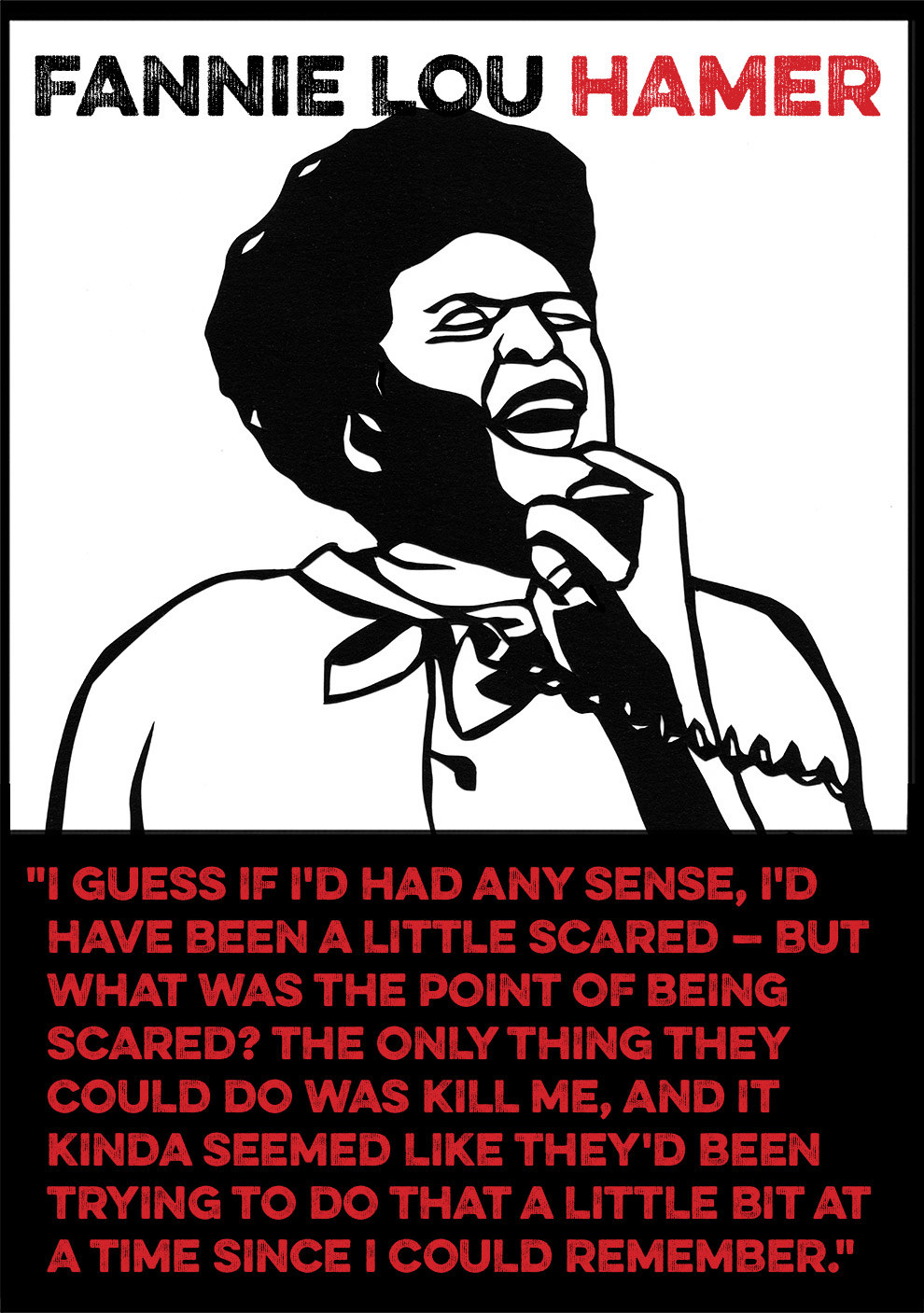 The passage of the 19th Amendment ostensibly secured the vote for all American women — but in Jim Crow America, black women remained disenfranchised for decades. Voter suppression efforts ranged from poll taxes and literacy tests to beatings and lynchings. Fanny Lou Hamer (1917–1977) was the youngest of 20 children, and she began picking cotton at age 6. By the 1950s she was one of thousands of African-Americans in the South attending civil rights meetings. In 1962 she was fired for trying to register to vote; in 1963 she was almost beaten to death by police while returning from a literacy meeting. By 1964, she was the vice-chair of the Mississippi Freedom Democratic Party, challenging the all-white, anti-civil rights delegation to the Democratic National Convention. Her emotional testimony before the convention committee was televised live, and was so powerful that President Johnson called an emergency press conference to divert coverage.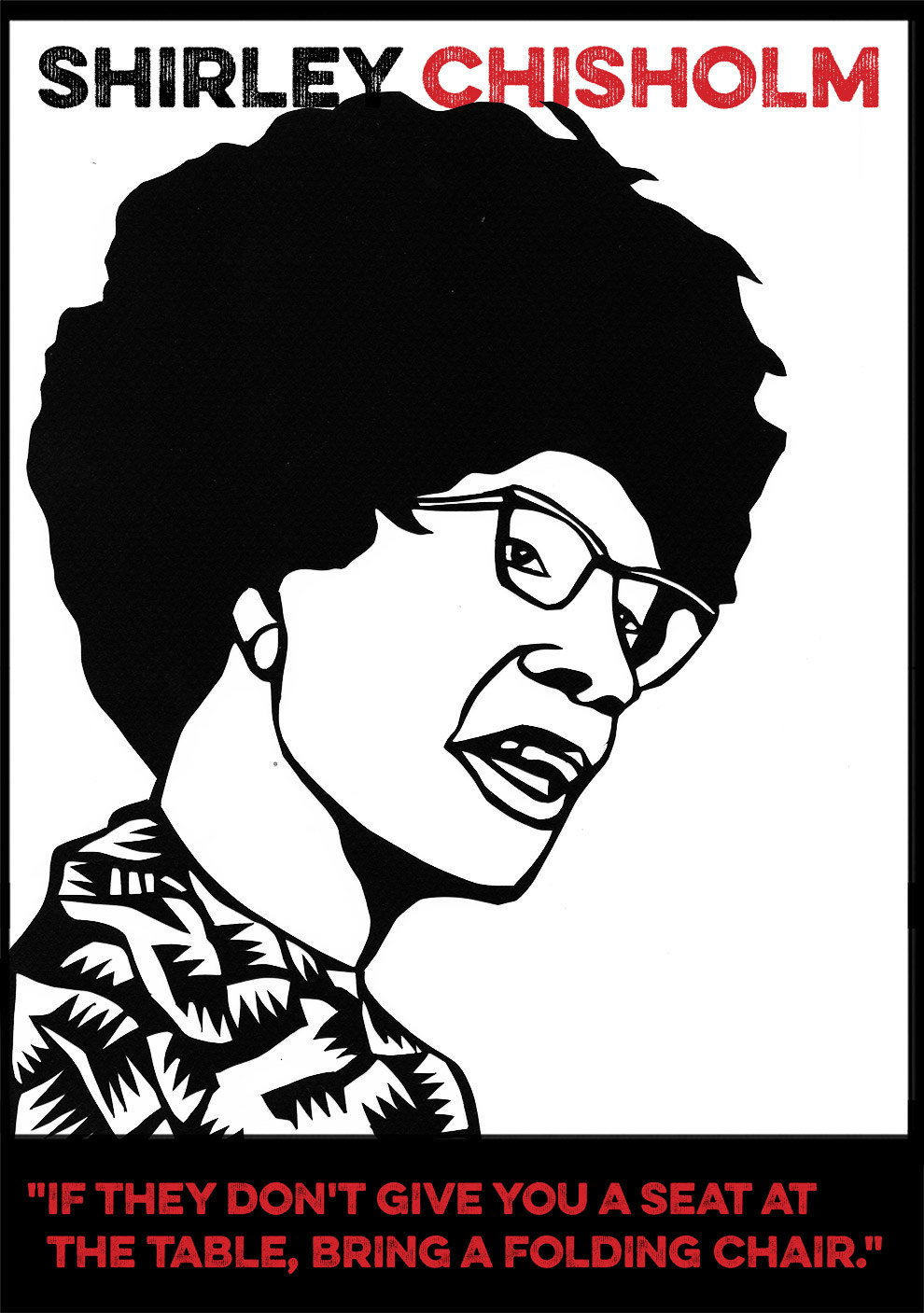 In 1968, Shirley Chisholm (1924–2005) became the first black congresswoman when the state of New York elected her to serve the 12th Congressional District. She helped start the Congressional Black Caucus, and in 1972 she made history again when she became the first African-American candidate to make a major-party bid for the US presidency, and the first Democratic woman to run (Margaret Chase Smith ran as a Republican in 1964). Her slogan was "Unbought and Unbossed," and she ran "in spite of hopeless odds ... to demonstrate the sheer will and refusal to accept the status quo." She campaigned and received votes in 14 states, and she received 152 delegate votes at the Democratic National Convention. Despite her fourth-place finish among candidates, the impact of her campaign was immense. One of her staffers was a young woman named Barbara Lee, who was so inspired by Chisholm that she entered politics herself — Rep. Lee has served California's 13th District since 1998 and was the only member of the House to vote against the authorization of the use of force after 9/11.

When Patsy Takemoto Mink (1927–2002) was elected to the House of Representatives in 1965, she became the first non-white female in Congress. Mink, a third-generation Japanese-American, grew up in Hawaii; she was in high school when Pearl Harbor was bombed, and experienced intense discrimination from white classmates. She served six terms, and was known for her impressive coalition building, her fierce opposition to the Vietnam War, and her tireless work on behalf of civil rights. Mink was one of the principal authors and sponsors of Title IX, the landmark piece of legislation that ended gender discrimination by federally funded institutions (later renamed the Patsy T. Mink Equal Opportunity in Education Act). She also introduced the first-ever Early Childhood Education Act and the Women's Educational Equity Act. And in 1972, the same year that Shirley Chisholm ran for president, Mink ran in the Oregon presidential primary as an anti-war candidate.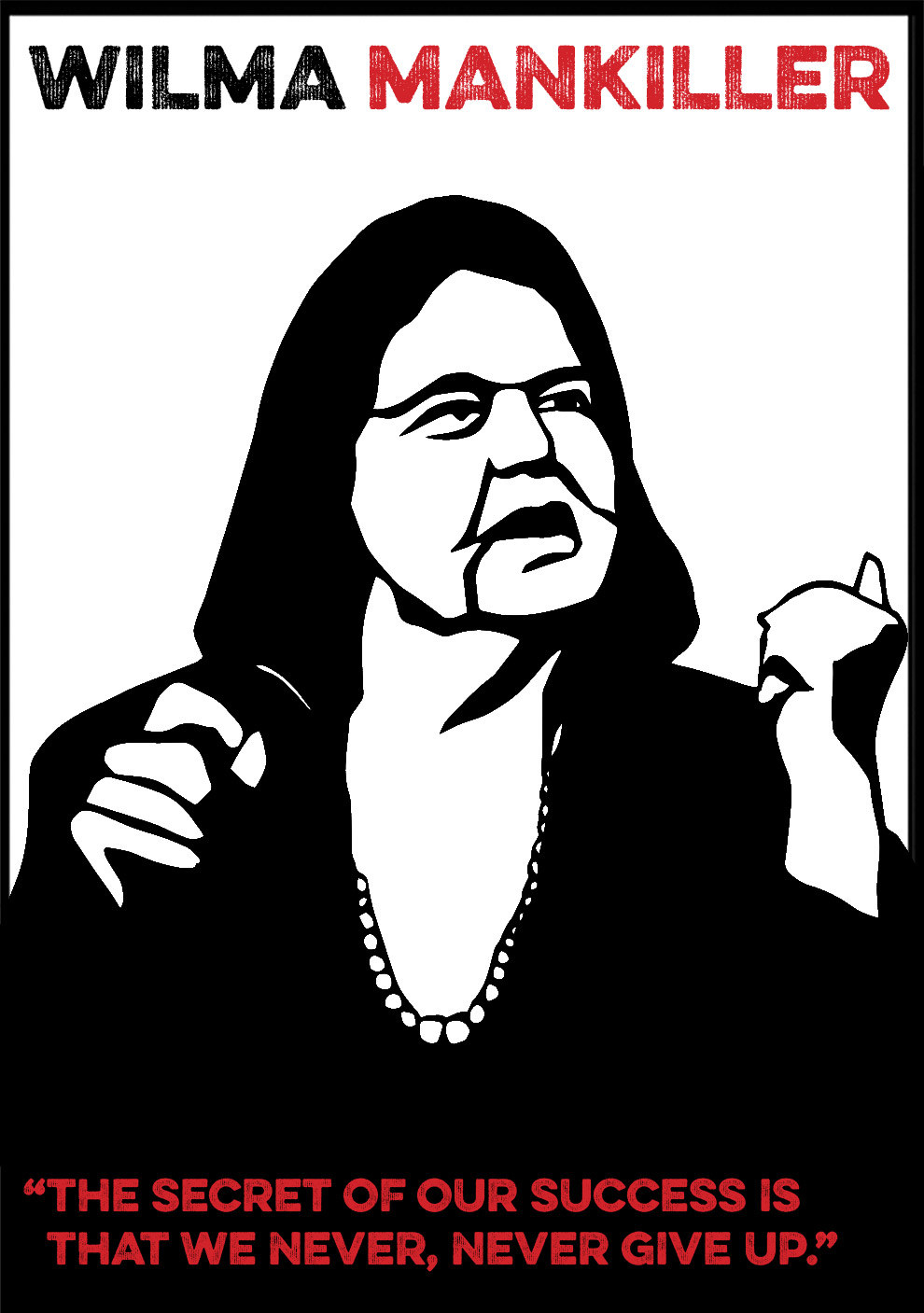 Wilma Mankiller's (1945–2010) political leadership role occurred outside of the mainstream American political system, but is nonetheless significant: In 1985, she became the first female chief of the Cherokee Nation. She was reelected twice, in 1987 and 1991, and she focused on education, health care, and clean water access. While Native American women have long held positions of power and leadership within their tribes, Mankiller's election was groundbreaking: She was the first woman elected to lead a major Native American tribe. After her death in 2010, President Obama noted that "she transformed the nation-to-nation relationship between the Cherokee Nation and the federal government."

Kate Schatz and Miriam Klein Stahl are the author and illustrator of the New York Times bestsellers Rad American Women A-Z and Rad Women Worldwide, and the forthcoming illustrated journal How To Be Rad (July 2017).