Will Lawmakers Let Staffers Keep Their Health Plans Or Will They Sign Them Up For Obamacare?
Members have until Thursday at 5 p.m. to decide if their staff gets to keep their current health care plans or go onto the D.C. exchange. "Everyone in our office voted to reject enrollment," said Rep. Steve Stockman.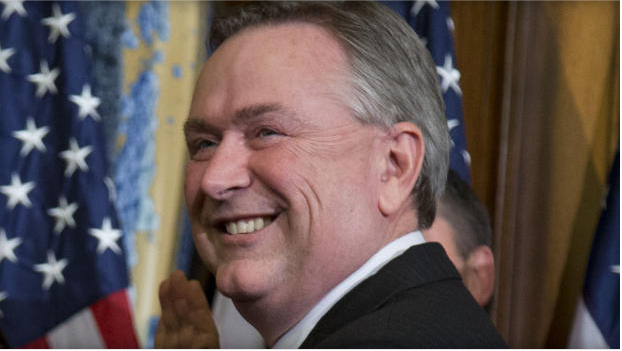 WASHINGTON — Lawmakers have been spinning stories about Obamacare to fit their talking points for years now, but soon they'll have to spin a decision that hits close to home: how they'll handle health care for their congressional staffs.
A last minute notice sent to offices this week alerted members that they had the option to designate certain staff as "non-official," a move that would let them keep their current plans — the Federal Employees Health Benefits program — or keep them as "official" and move them onto the D.C. health exchange.
The decision splits Obamacare's fiercest opponents on the Hill.
For example, Texas conservative Steve Stockman announced on Tuesday that his staff would not enroll in the exchange citing his opposition to health the care law as the main reason.
"Everyone in our office voted to reject enrollment. We will not use taxpayer money to bail out a program that subsidizes abortion," said Stockman in a statement. "Obamacare is a failing Ponzi scheme that can only work if it overcharges young people and denies care to older people. Obamacare is not health care and we shouldn't bail it out with tax dollars."
Stockman's colleague from Texas, Blake Farenthold, had a very different take on the issue, and said he planned on putting his entire staff into the D.C exchange.
"The law and the intent of the law seems pretty clear and they need to go on the exchange and that looks like what I'm going to do," he said. "Listen I'm a lawyer I could argue either side of this but I'm going with my heart."
Rep. Steve King said that the decision wasn't going to be easy, and therefore he planned on running right up to the deadline before deciding, as is often the way in Washington D.C.
"Not yet, we wont make it until the last second. The deadline is 5 o'clock tomorrow," he said. "I'm going to make sure we have the maximum amount of information at the very last second before I make the decision. It's in my bones."
The notice from the Chief Administration Officer has caused a considerable amount of confusion on the Hill, especially since members believed that a provision in the law required all members and staff, with the exception of Congressional leadership and committee offices, to enroll in the D.C. exchange. Members themselves are still required to go into the exchange.
The muddy wording from the CAO notice allows members to deem all or some staffers as not part of their "official office," allowing them to stay on their current FEHB plans. It's a confusing distinction, but it ultimately gives members the authority to decide how their office will handle members of their staff. The vast majority of lawmakers, both Democrats and Republicans, said they planned on putting staff into the exchanges and were confused as to how they'd designate any member of their staff "non-official."
"I'm doing what the law says," said North Carolina Republican Patrick McHenry. "I hate Obamacare, I want to see it repealed, but we have to comply with the law as it's written… if they aren't on my official staff why am I paying them out my member's personal allowance?
Democrat Jim McDermott, who strongly supports the law, said he had not made a decision yet but didn't necessarily want to have to have his staffers change their plans.
"I'm riding out to the airport with my chief of staff so we can have some quality time while we discuss this issue. I haven't made up my mind what we are going to do," he said. "But you know we've treated our employees terribly, furloughs, cuts in pay, all kinds of stuff. I don't want to make life any worse for them."