Senators Question Administration Officials In Closed Door Briefing On Bowe Bergdahl
"I came out of there with more questions than I have answers," said Democratic Sen. Joe Manchin.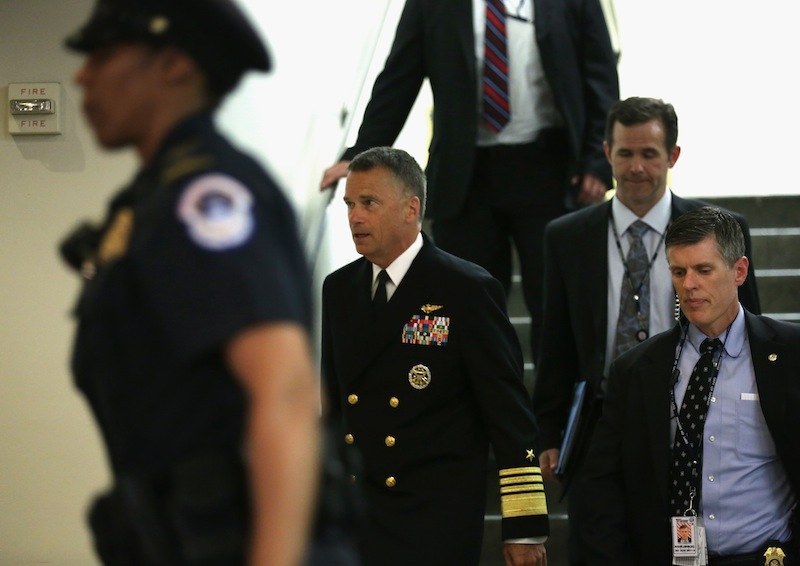 WASHINGTON — At a closed door classified briefing Wedneday, senators viewed the "proof of life" video taken of Sgt. Bowe Bergdahl in captivity and questioned Obama administration officials about the prisoner swap that led to Bergdahl's release.
But the senators were split leaving the meeting: Some felt satisfied that the administration had done the right thing by trading five high-level Taliban prisoners for Bergdahl, and many others said they walked away with more questions than answers.
Senators were also conflicted about the physical state of Bergdahl shown in the video, which was taken sometime last December shortly after Nelson Mandela's death, according to Republican Sen. Mark Kirk.
"He didn't look good. I understand the emotional power of that video, what it had on the president," Kirk, a critic of the deal, said.
Kirk said the officials could not conclusively answer a question of his, one that focused on the deaths of soldiers who died looking for Bergdahl.
"I asked a direct question: Did six Americans die in Bergdahl-related searches? They said they were running that down," he said.
Sen. Joe Manchin, a West Virginia Democrat, described Bergdahl as possibly "drugged" in the proof of life video but that "his health was not the critical factor." Manchin was deeply concerned about the claims that Bergdahl deserted the base on his own and had become disillusioned with the war. Manchin said the officials promised to release to the senators a classified report on Bergdahl's disappearance. But he called the prisoner swap "extremely disturbing" and said he still "came out of there with more questions than I have answers."
"I think every soldier needs to be brought back, and then do what we're going to do here," he said. "I'm hoping they will follow through with that."
Sen. Dick Durbin, the second highest ranking Democrat in the Senate, described Bergdahl's condition in the video as "not good" and called the president's decision to go in difficult, but said the "premise is sound."
Durbin said he was concerned that the released Taliban prisoners may one day return to the battlefield.
"I know more now, I feel more confident now in the decision that was made," he said. "I go back to the beginning: The premise was sound. Bring home our troops. If they are captured, bring them home. I think we've got to keep returning to that.
"There are many who want to dismiss this and say, 'We have suspicions about this man, here, there, and the other place.' Believe me, those questions will be ultimately answered, but the premise was sound. Bring our troops home."
Republican senators who have been critical of the Obama administration's deal for days said the briefing didn't do much to assuage their concerns.
"I don't feel assured that these five Taliban detainees who are high level will not get back into the fight against us and our allies," said Sen. Kelly Ayotte.
There's been bipartisan anger at the Obama administration for not alerting members of Congress in advance of the prisoner swap. Federal law requires the president to give 30 days notice before transferring prisoners out of Guantanamo, but the administration has argued because of Bergdahl's health they needed to move quickly.
Sen. Chris Murphy, a Democrat from Connecticut, said the administration made the right call in doing so.
"It made me more confident it was the right decision to go and get this guy," Murphy said. "There's clearly still an outstanding question as to what were the circumstances of his capture, but we were totally right to go get him."