Republican Leadership Didn't Go To The March On Washington Event
GOP leaders said their schedules were already booked when the invites came in, but they had marked the anniversary earlier in the summer.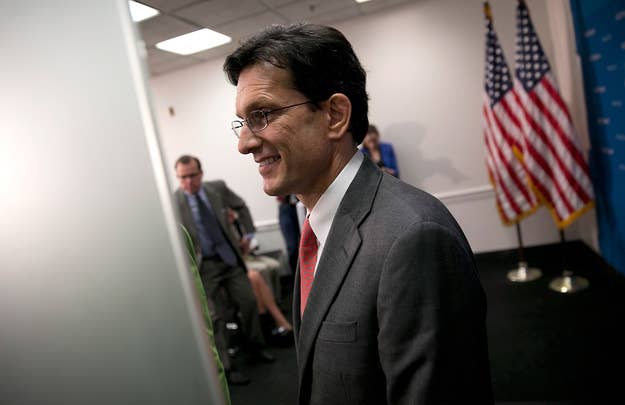 WASHINGTON — Republican congressional leaders were absent from Wednesday's 50th anniversary event commemorating the March on Washington.
The offices of Majority Leader Eric Cantor and House Speaker John Boehner both said they were invited to the event, but were unable to attend due to previous scheduling commitments.
Boehner participated in a July congressional ceremony in the Capitol to mark the anniversary, and Cantor participated in a pilgrimage earlier in the year to Selma, Alabama, with civil rights icon Rep. John Lewis. Cantor's office says they only received an invitation 12 days ago, and his calendar was already full.
"The leader hopes it's an outstanding event fitting of the incredible legacy of Dr. King and is honored to have had the ability to honor that legacy earlier this year in Selma, Alabama, with Congressman John Lewis," said Cantor spokesman Rory Cooper.
Minority Leader Mitch McConnell, according to a spokesman, "was not invited to speak at today's event. But he was proud to join the bipartisan leadership and speak at the congressional ceremony commemorating the anniversary."
McConnell noted in his speech in July that he watched the first march 50 years ago from the Capitol steps.
"It was electric, and for anyone who was privileged enough to be there, or in Congressman Lewis' case, to participate, you just knew: Your country would never be the same, and neither would you," McConnell said in July.
South Carolina Sen. Tim Scott, the only African-American Republican in currently Congress, was not invited to speak or attend according to his office.
Presidents George W. Bush and his father, George H.W. Bush, were also unable to attend the event, both citing health problems according to USA Today.
"Laura and I thank the King family and all who work to carry on the legacy of a great man and the promise of a great nation," the younger Bush said in a statement. "May we continue to march toward the day when the dignity and humanity of every person is respected."
Kate Nocera is the DC Bureau Chief for BuzzFeed News. Nocera is a recipient of the National Press Foundation's 2014 Dirksen Award for distinguished reporting on Congress.

Contact Kate Nocera at kate.nocera@buzzfeed.com.

Got a confidential tip? Submit it here.