Oops: AFL-CIO Sends Immigration Activist Planning Email To Reporters
"We hear there will be a prime time Thursday evening announcement."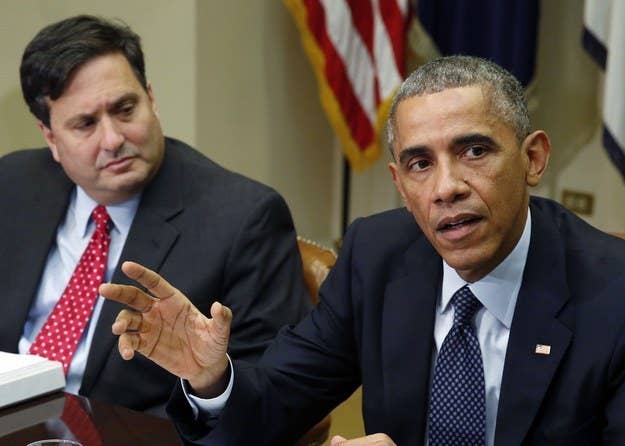 WASHINGTON — An official for the AFL-CIO inadvertently forwarded an email seemingly meant for immigration activists to dozens of reporters on Wednesday morning.
The original email had the subject line "UNCONFIRMED" and was from Dawn Le at the Alliance for Citizenship asking activists to "begin to work and plan watch parties" for a potential announcement from President Obama on executive actions. The email was then forwarded by Jeff Hauser at the AFL-CIO to reporters from the New York Times, USA Today, Politico, the Huffington Post, BuzzFeed News, and several other news organizations.
"We hear there will be a prime time Thursday evening announcement (to preview) and full unveiling in Vegas on Friday," Le wrote to a Google listserv.
"Can folks begin to work and plan watch parties for Thursday and/or Friday? Unclear whether Thursday night content will be what is 'celebratory,' but Friday will be where we need a lot of energy guaranteed. Need to get a FULL list of locations, key spokespeople you want to lift up (please specify English/Spanish capacity) ASAP. And again, let's get your booking memos finalized and out. Please send my way."
Hauser sent a second email asking reporters to "please ignore last email."
Kate Nocera is the DC Bureau Chief for BuzzFeed News. Nocera is a recipient of the National Press Foundation's 2014 Dirksen Award for distinguished reporting on Congress.

Contact Kate Nocera at kate.nocera@buzzfeed.com.

Got a confidential tip? Submit it here.