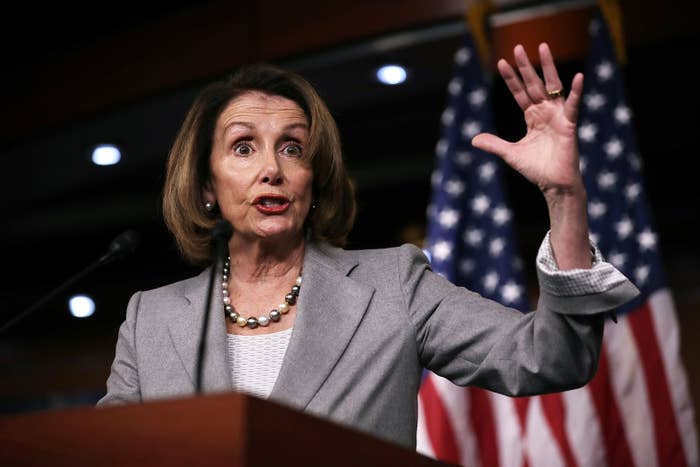 House Minority Leader Nancy Pelosi is calling on Nevada Rep. Ruben Kihuen to resign following a BuzzFeed News report on a former staffer who alleged the freshman Democrat sexually harassed her during his 2016 campaign for Congress.
"Across the nation, in every industry, brave women are coming forward to share stories of harassment that must be heard," Pelosi said in a statement that came out shortly after midnight Saturday. "In Congress, no one should face sexual harassment in order to work in an office or in a campaign. The young woman's documented account is convincing, and I commend her for the courage it took to come forward.
"In light of these upsetting allegations, Congressman Kihuen should resign."
Pelosi's call for Kihuen's resignation follows that from Rep. Ben Ray Luján, the chairman of the Democratic Congressional Campaign Committee. The Nevada Democratic Party did not go so far as to call for Kihuen's resignation, but said they were "disappointed in these allegations against Congressman Kihuen and support an investigation into his behavior."
The woman, who worked as a finance director on Kihuen's 2016 campaign, told BuzzFeed News that when he was a candidate, Kihuen repeatedly made sexual advances toward her, including touching her thigh without consent and suggesting they get a hotel room while on the way to a campaign meeting. The woman soon after quit the campaign.

Pelosi's statement on Kihuen was swift: She had waited more than a week after BuzzFeed News published the first sexual harassment allegation against Michigan Democratic Rep. John Conyers before calling on him to resign. Three more women have since accused Conyers of sexual misconduct, but he has denied all allegations against him.