Mitch McConnell Won't Comment On Reported CIA Belief That Russia Tried To Help Trump Win
McConnell's office says the senator "would not violate federal law by providing classified information" to BuzzFeed News.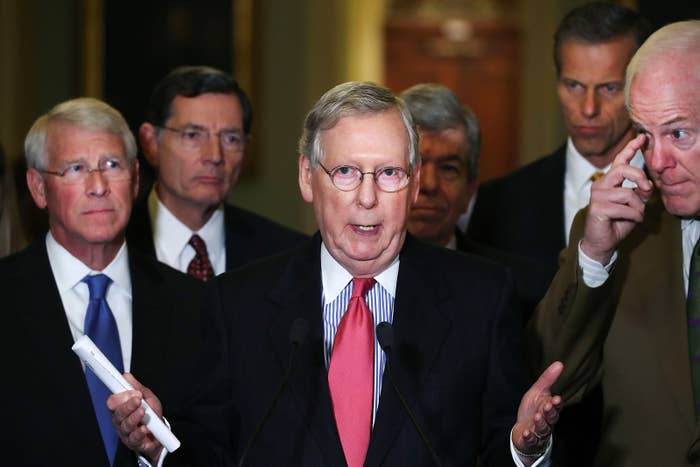 WASHINGTON — The office of Senate Majority Leader Mitch McConnell would not comment on reports that the CIA believed Russia was actively trying to help Donald Trump win the White House.
The Washington Post reported Friday night that Russian interference in the election was meant not only to destabilize the election but to support Trump's White House bid. The Post also reported that during a classified briefing with senators, McConnell cast doubt on that intelligence.

McConnell's office said the senator does not discuss such briefings and they "would not violate federal law by providing classified information" to BuzzFeed News.
The explosive story came the same day the Obama administration announced they would be launching a full review into the email hacks of various political entities in the run-up to the 2016 election.
The Trump team dismissed the Post's story.
"These are the same people that said Saddam Hussein had weapons of mass destruction," a statement released by Trump's advisors said. "The election ended a long time ago in one of the biggest Electoral College victories in history. It's now time to move on and 'Make America Great Again.'"

Elaine Chao, McConnell's wife, was recently nominated by Trump to be the Secretary of Transportation.

Kate Nocera is the DC Bureau Chief for BuzzFeed News. Nocera is a recipient of the National Press Foundation's 2014 Dirksen Award for distinguished reporting on Congress.

Contact Kate Nocera at kate.nocera@buzzfeed.com.

Got a confidential tip? Submit it here.