Masters Of The Universe: Lawmakers Obsess Over Threats From Space
From UFOs to Earth-bound asteroids, members of Congress are looking to the skies. Ordinary duties can feel "a little hum drum," says Rep. Rohrabacher.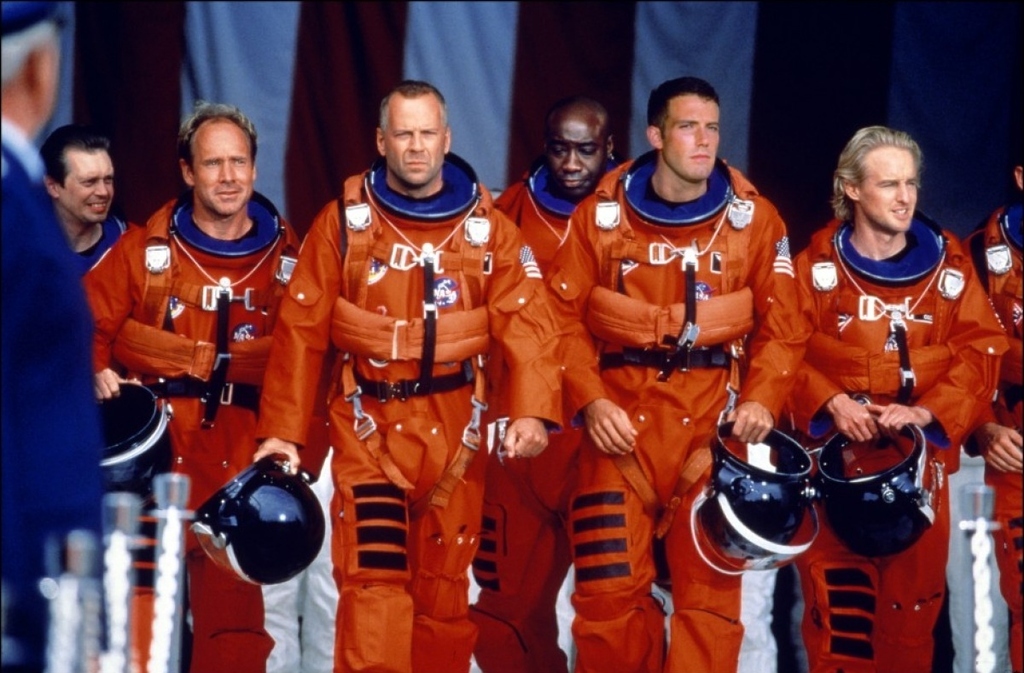 WASHINGTON — In space, no one can hear you drone on at a committee meeting.
Congress is used to being consumed with practical issues like sequestration, unemployment, health care, and international disputes. But there's also a strange and enduring history of congressional fascination with the great unknown. And in the past three months, current and former lawmakers are looking up to the skies with hearings on pending doom from asteroids hitting the Earth, a bill to build a moon base by 2022, and a mock hearing to investigate a potential cover-up of the existence of aliens by the U.S government.
The political focus on threats from space may seem misplaced when there are so many pressing issues to be addressed here on Earth, but the lawmakers concerned with these issues say they are deadly serious, and the consequences of letting the space program deteriorate are equally dire.
Plus, they say, space is really awesome.
"I know cleaning up sewage spills is very important, how you deal with your local sewage treatment center is important, but it could be a little hum drum compared to developing a strategy to prevent a meteorite or asteroid from destroying half the planet," said Rep. Dana Rohrabacher. "Space technology and dealing with space is exciting because it takes you out of the ordinary and puts you into a situation that doesn't occur everyday."
Rohrabacher, a California Republican, serves as the Vice Chairman of the Science, Space and Technology Committee and when a meteor hit Russia in February, he worked with Chairman Lamar Smith to come up with a two-part hearing dubbed "Threats from Space." The full committee reviewed ways the U.S. could better track (and hopefully stop) asteroids and meteorites headed for Earth.
"The meteor in Russia was wake up call and very rarely do policy makers have the opportunity to set policy while the public is fully aware that there is a problem," Rohrabacher said. "We need to do something on this issue before the public begins to focus their attention on something else."
Not everyone was impressed with Smith's decision to hold the hearings.
"What, are we going to have Bruce Willis testify?" snarked a Democratic aide.
Rohrabacher defended Smith, who until last year was the Chairman of the powerful Judiciary Committee, and said Smith was effectively embracing his new role.
"He's been the chairman of another committee all these years so he was focused on the threat lawyers posed to the earth," Rohrabacher said. "Now he realizes there's things other than lawyers that pose a threat to the planet that have to be dealt with. He's totally focused on these space and science issues."
Other members of congress have different space-related fears. With NASA's budget continually facing the budget ax, several lawmakers introduced an ambitious bill that directs NASA to have a "sustained human presence on the moon" by 2022.
The bill was introduced in April by Republican Congressman Bill Posey, who represents Florida's Space Coast.
Posey spokesman George Cecala argued that the U.S was ceding it's power in the world by neglecting space missions and technology.
"Space is the 21st century military high ground, who ever controls space controls the future of the world," he said. "NASA is the only agency that hasn't gotten a budget increase, and at some point we're not going to have a space program. It's going to be a real national security problem."
The moon base idea isn't new. It attracted wide attention – and a fair bit of mockery – when Newt Gingrich proposed it during the Republican presidential primaries.
His rival Mitt Romney bluntly told Gingrich at a debate in Florida: "I spent 25 years in business. If I had a business executive come to me and say they wanted to spend a few hundred billion dollars to put a colony on the moon, I'd say, 'You're fired.'"
But Gingrich, the former speaker of the House, said he's impressed with the resurgent attention Congress was paying to space.
"It's future, it's the next place," he said. "It's the same reason Daniel Boone went West. There's a natural healthy human desire to go to the next place."
Gingrich said Congress should be focused on getting the private sector involved in developing new space technologies.
"Its good if they change the rules to make it easier. We could make it easier for space shuttles to launch, have less regulations," he said. People who are entrepreneurs who are willing to take risks should be encouraged not discouraged."
Gingrich's biggest space concern these days isn't an asteroid destroying the planet, but "the next really big solar storm."
"I'm very concerned that a very big solar storm could knock a huge portion of our electric capability including your cellphone," he said. "And that's a very real next 50-100 year problem."
Off the Hill, six former lawmakers were paid $20,000 each to participate in a mock-hearing put on by Paradigm Research Group, a lobbying organization dedicated to alien research.
Former Rep. Lynn Woolsey participated in the panel and wouldn't say if the testimony made her a believer in extraterrestrials, but she did think the government needed to open up about the matter.
"I'm convinced that our government covers up any evidence they have and we need to have a more transparent government, period," she said. "It's the next frontier, and we need to find out what our government is thinking in this regard. Me of all people, the last thing I want is a new frontier for war."
And Woolsey, a member of the Science committee for 20 years, said Chairman Smith's Science committee would be the best place to start an investigation into a potential cover-up of found alien life.
"The NASA subcommittee in the science committee would be a perfect vehicle for a hearing on this issue," she said. "Chairman Smith ought to look at this. He's a bright man, he should know how important this is to talk about."