Marco Rubio Has A Professional Photographer With Him On The Trail
People who get their photos taken with the Florida senator can download the professional shots after they give their information to Rubio's PAC.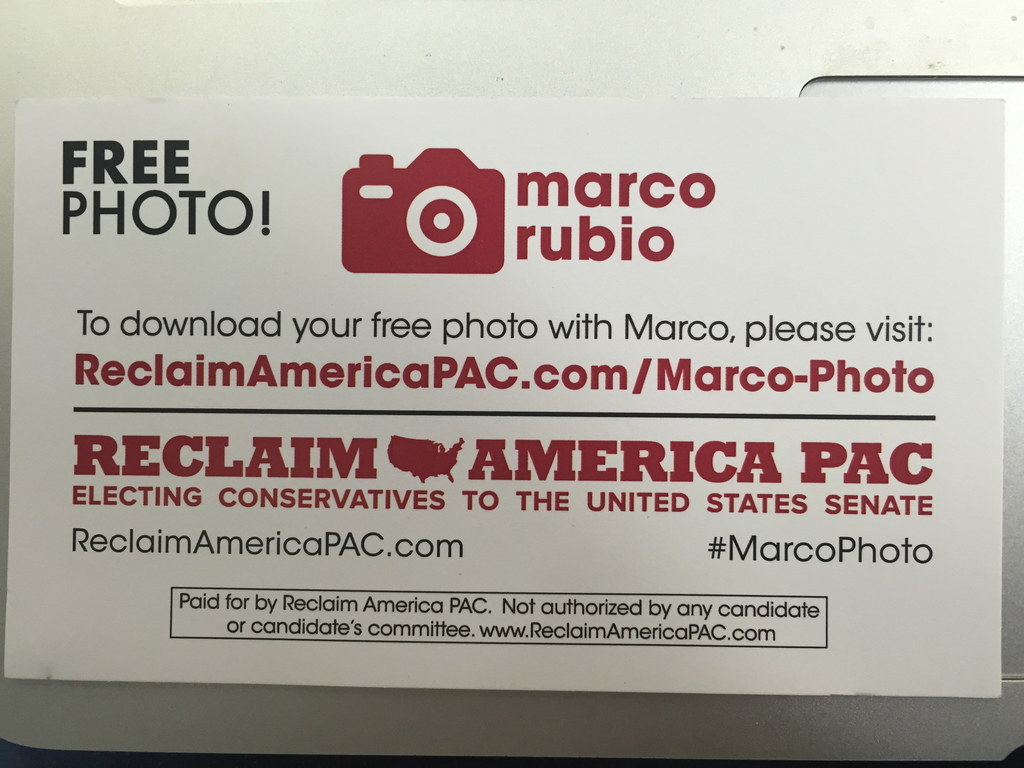 DUBUQUE, Iowa — Florida Sen. Marco Rubio has been traveling around the country, stumping for senate and House candidates, with his aides and often his family in tow.
But another near-constant presence with Rubio on the trail is a professional photographer, hired by his PAC to take photos of the Senator with those who want them. The photographer has been on-hand at events in Iowa, New Hampshire, and South Carolina in recent weeks. Those who get a professional photo snapped are then handed a card by a Rubio aide, who tells them they can download the photos for free at Rubio's Reclaim America PAC website.
While it's nice for people to get a professional shot taken, there's an advantage for Rubio. To access the photos, you must first enter a name, address, and personal email "to verify your attendance." But it's also a way to collect information on voters and add them to Rubio's PAC list: information that will be especially useful down the road should Rubio run for president in 2016.
"We think that if you want a picture taken, you're probably also a supporter," a Rubio aide said.
Here's where you "verify your attendance"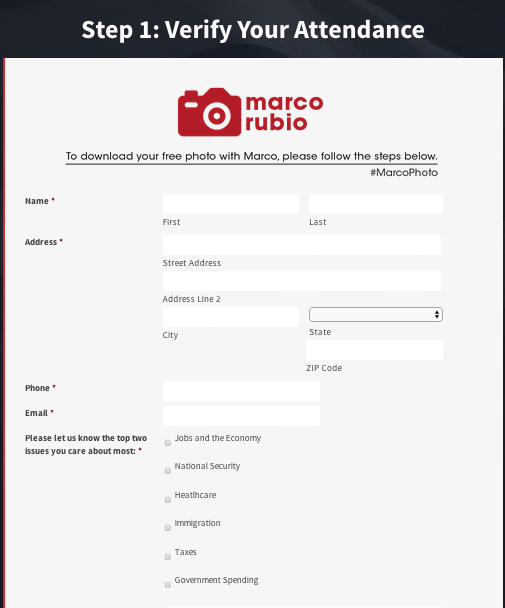 And here's where you can find the photos