Donor To Jeff Denham's Congressional Campaigns On Trial For Child Molestation Charge
Since 2009, Harry Baker has been fighting charges that he molested a 13-year-old girl in a Fresno motel. Baker has given more than $8,000 to Denham's campaigns.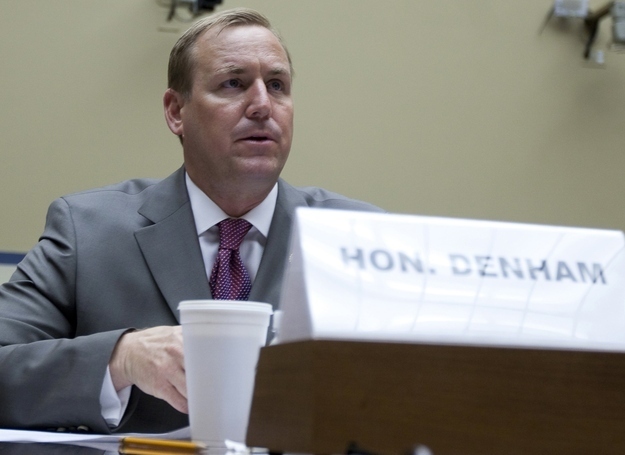 WASHINGTON — A donor who has given more than $8,000 to Republican Rep. Jeff Denham's congressional campaigns is dealing with an ongoing trial for charges that he molested a 13-year-old girl.
Harry Baker, a well-known former county supervisor in Denham's district, is currently on trial for a felony charge of committing a lewd act with a minor. He was arrested in 2009 for a 2007 incident where Baker allegedly fondled the girl's breasts and put his mouth on her chest. Baker has been fighting charge since then, and the trial was delayed several times on account of Baker's health. He is 86 and the owner of Sierra Telephone, a large company in Oakhurst, Calif.
The Fresno Bee reported that Baker's attorneys tried to have the molestation case dismissed, despite video evidence of Baker and the girl in a Fresno motel room. The lawyers argued that the girl and her parents set Baker up and secretly videotaped him in an attempt to blackmail him. The lawyers have argued the girl and her family were gypsies with criminal records. A judge ruled in September that the case could move forward because it was about "touching not extortion."
According to FEC filings, Baker maxed out by giving $5,200 donations to Denham's campaign on June 13th . He also gave $3,000 towards Denham's 2012 campaign. Denham appears to be the only lawmaker Baker has given contributions to.
Denham's office did not return several requests for comment regarding the donations. Baker's lawyers did not return requests for comment.
Baker has also had another recent bizarre run-in with the law: He was arrested last July for firing a gun in a hotel room, arguing it had gone off accidentally while he had been drinking.