Cory Booker Tweets About Beyoncé While Presiding Over The Senate
Even the New Jersey senator seemed excited about the new album. Tweeting from the floor isn't allowed.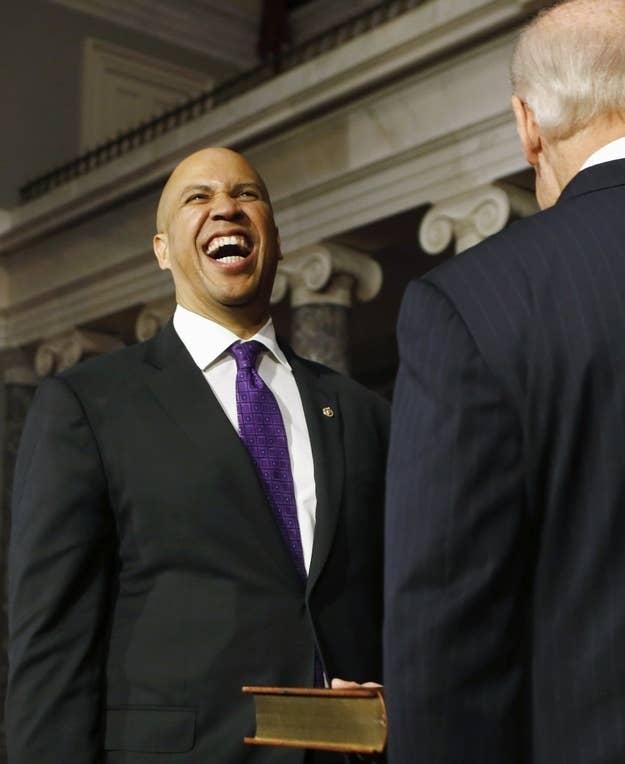 WASHINGTON — Republicans may still be able to delay President Obama's nominees, but nothing is getting in the way of Sen. Cory Booker from sharing with the world his love of Beyoncé.
Presiding over the Senate during the 2 to 4 a.m. graveyard shift Friday morning, Booker threw caution to the wind — and the chamber's rule book — and started tweeting away about Queen Bey.
It would actually be against the rules for Booker to download the album on the floor, but that's just because senators aren't supposed to use electronic devices on the floor at all. Presiding senators can often be seen perusing their iPhones or iPads from the chair, but Booker, known for his frequent use of Twitter and large following, seems to be taking the rule breaking to the next level.
Around 3 a.m., halfway into his shift, Booker joked that Republicans were blasting Beyoncé in their cloak room.
Booker's office did not respond to multiple requests for comment, including important questions like: Did the senator actually download the album? Does he like it? Does he think Beyoncé's new album is important enough to break Senate procedure and tweet from the chair? Booker did at least seem to understand he was breaking the rules.

Kate Nocera is the DC Bureau Chief for BuzzFeed News. Nocera is a recipient of the National Press Foundation's 2014 Dirksen Award for distinguished reporting on Congress.

Contact Kate Nocera at kate.nocera@buzzfeed.com.

Got a confidential tip? Submit it here.