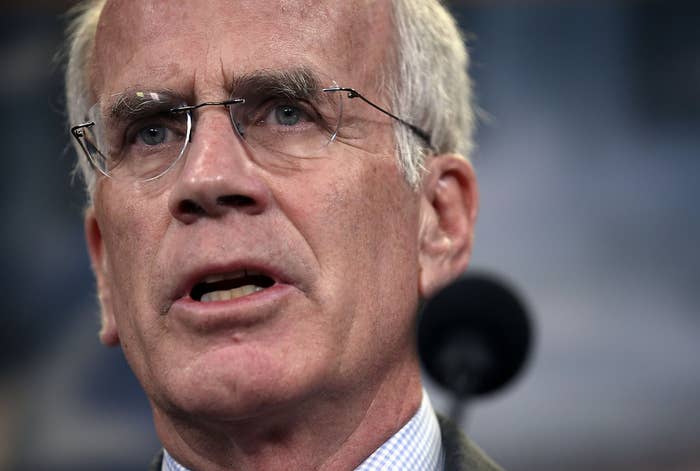 WASHINGTON— The Obama administration has said they have no plans provide shoulder-fired anti-aircraft missiles to the Syrian rebels, but a bipartisan group of lawmakers remain deeply concerned about the possibility.
Democratic Rep. Peter Welch and Republican Mick Mulvaney are spearheading a letter to President Obama asking him to hold strong against any request from the Syrian opposition leaders.
"Recent news reports suggest Syrian opposition leaders will ask you this week to provide them with man-portable air defense systems (MANPADS, or anti-aircraft missiles). As you and your advisors well know, providing these potent and easy-to-use anti-aircraft missiles in an unstable war zone is fraught with risk," they write. "Our view is that the risk of these anti-aircraft weapons falling into the wrong hands, specifically jihadist elements whose primary goal is to do harm to the United States or our allies, exceeds the potential benefit of assisting the rebels we support."
Democratic Reps. Jim McGovern and Rick Nolan also signed the letter.
Opposition leaders met with Obama, as well as State Department and Treasury officials, last week and said through an adviser that the rebels had made "significant headway" on discussions for U.S. assistance. The Washington Post reported that the administration continues to oppose providing the anti-aircraft missiles to the rebels but a March story in the Los Angeles Times reported that Obama was said to be considering the option. Opposition leader Ahmed Jarba was clear in a recent interview, telling the Wall Street Journal he wanted to "convince the U.S. to give us those weapons, or to convince them to allow our friends to provide us with those weapons."
Lawmakers are hoping to gain some clarity from Obama on the topic, but they will also try and take legislative action. The House is set to debate and pass the National Defense Authorization Act this week, and several members want to try and attach an amendment to explicitly prevent the United States from sending any MANPADS to "any state or non-state actor in Syria."
The amendment is sponsored by a coalition of conservative and liberal lawmakers, a common occurrence these days on issues of foreign policy. Along with Welch, Democrat John Conyers, and Republicans Justin Amash and Ted Yoho support the amendment.