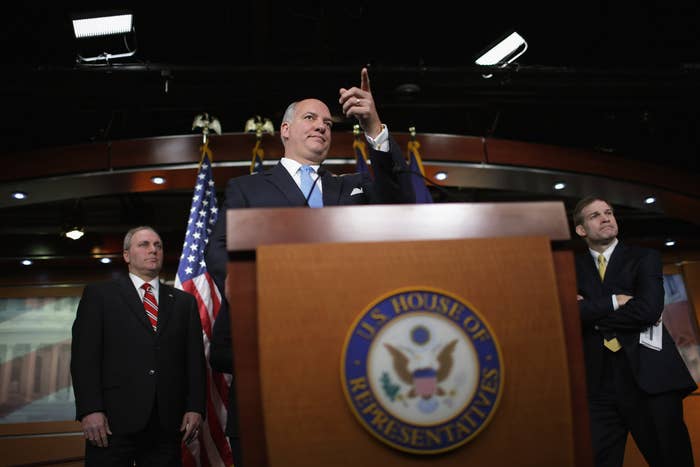 WASHINGTON — Back in March, organizers held a fundraiser for Republican Congressman Steve Southerland described as a meeting with Southerland and a "small group of concerned men," according to an invite obtained by BuzzFeed.
The invite goes on to say that attendees should "tell the misses not to wait up" because "the after dinner whiskey and cigars will be smooth & the issues to discuss are many."
Southerland is running for re-election in Florida against Democrat Gwen Graham.
"Good men sitting around discussing & solving political & social problems over fine food & drink date back to the 12th Century with King Arthur's Round Table," the invitation said.
In an email, Southerland campaign manager Luke Strickland called any attention to the private event "laughable."
"It is laughable that an issue is being made over an invitation to a private event hosted on Steve's behalf six months ago," he said. "We have also participated in events with women, young professionals, doctors, sportsmen. Rather than focusing on nonsense stories about a private invitation, the media should be holding Gwen Graham accountable for advocating for just about every position on Obamacare — from repealing it, to fixing it, to keeping it. She's been in the race for over a year and is still afraid to say where she stands. That's newsworthy."
Hugh Tomlinson, who is listed as the event's host, did not immediately respond to an email asking for comment on the fundraiser.
Read the full invitation below: