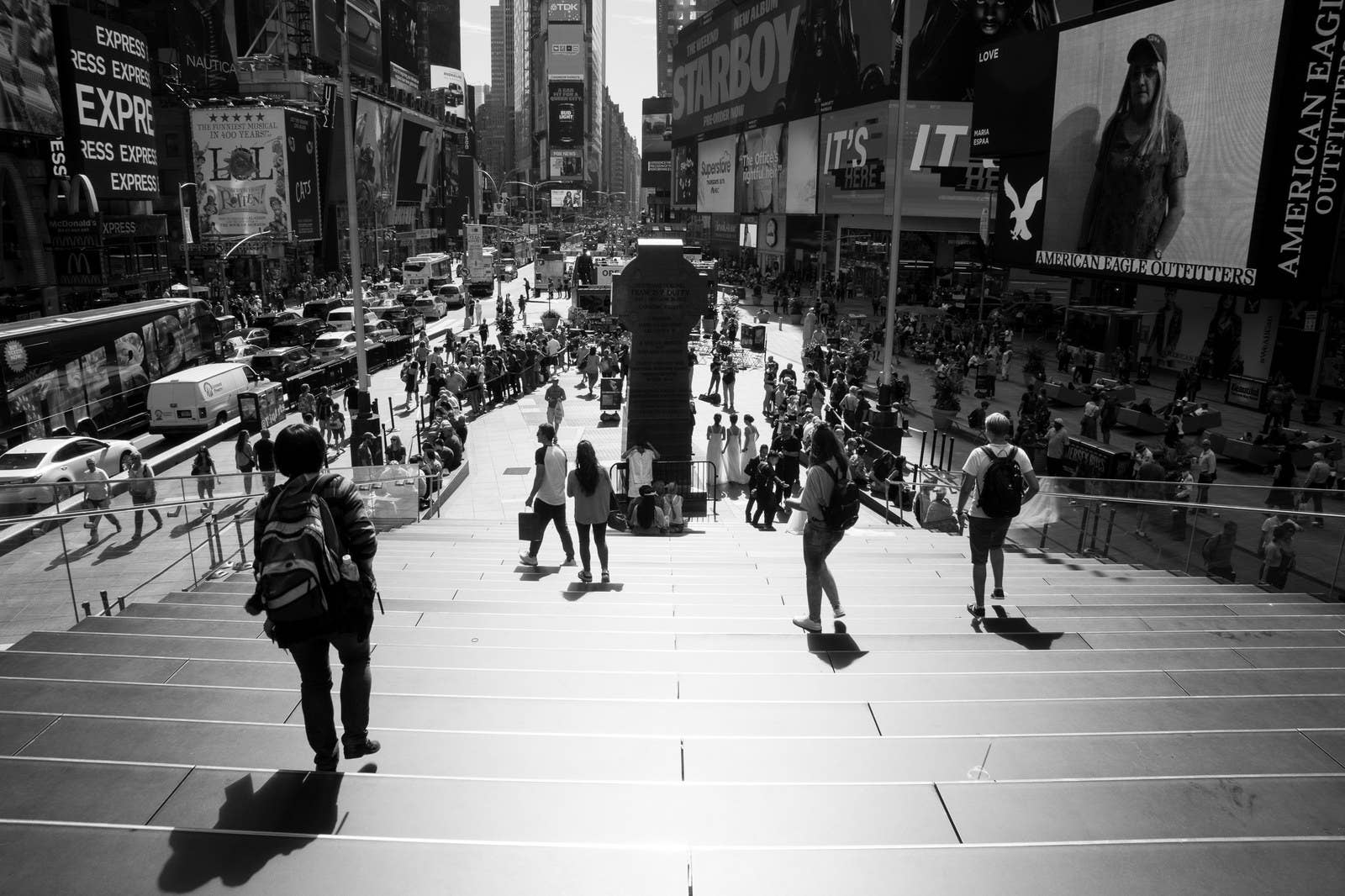 We sent photographer Samir Abady out for a street photography assignment for an essay on walking around New York City. The assignment was weighted with a long history of photographers capturing scenes from the city and its moods and whims over the years, but we were seeking to portray the poetry of the city in the abstract.
Abady came back with an excellent collection of moments, from the mundane to the truly beautiful, showcasing the best that New York can offer to a good eye. We spoke with him about his experience:
Where do you find your inspiration?

I'm really drawn to places that have odd or eccentric characters, people that can be found at diners or bus stations at 3 a.m. I don't necessarily photograph them every time, but it sparks my curiosity. A lot generally sparks my curiosity, which I think helps when finding a subject to photograph.
Which neighborhood was the easiest/hardest to work in?
The easiest neighborhoods to work in were Flushing and Jackson Heights in Queens. I was born and raised, and still live, in Queens, and the area is extremely familiar to me. This had its challenges: I had to get myself to stop ignoring the things I see every day and really pay attention to my surroundings. I saved these neighborhoods for last so I was able to see it in a new light. The ones that were just plain hard were Times Square and the area around the UN. You get it in your head that Times Square has nothing new to offer, photographically or culturally, and I just didn't know about the neighborhood around the UN, but it forced me to peel back layers and take my time while on the street.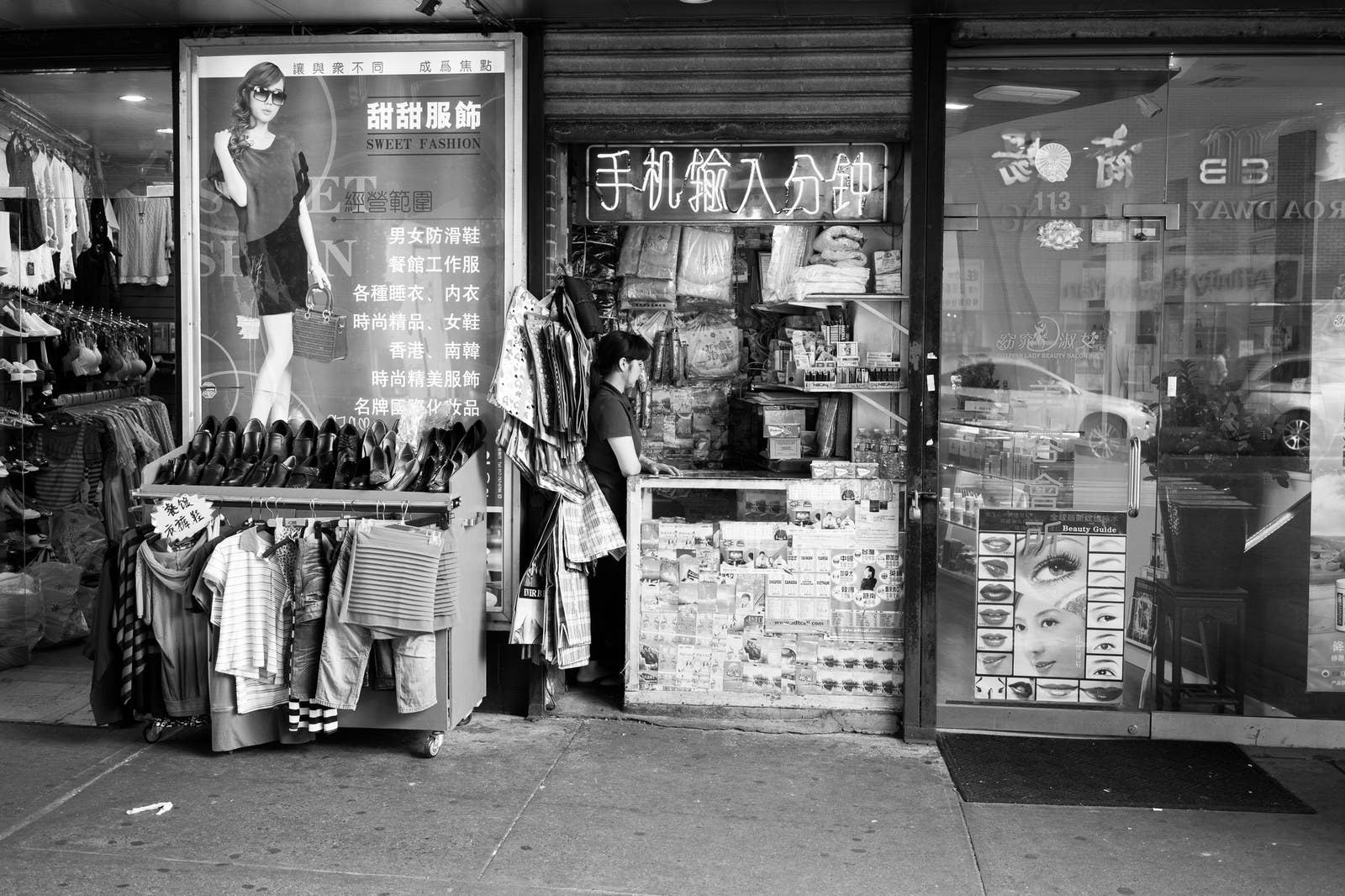 Which image is your favorite?
One of my favorite images comes from Flushing, the reflection of people walking through a puddle on the ground. It was a moment I didn't take too seriously when I was photographing, but looking at the edit afterwards I saw how I was trying to break my own mold. Another favorite is the shadow of a Hasidic man on the ground. It was taken when I was still getting used to the neighborhood, and I like how much can be told through one or two iconic features.
Had you done much street photography before this assignment?
I think everybody starts photographing on the street when they begin learning about photography, but I kind of forgot about it for some time and just focused on my long-term work. I just went from A to B and ignored everything around me for the most part, but this assignment really got me back in to the spirit of it and the various nuances of daily life.
Any advice for photographers trying to capture New York?
Get over the fact that it's already been photographed a million times over and just photograph.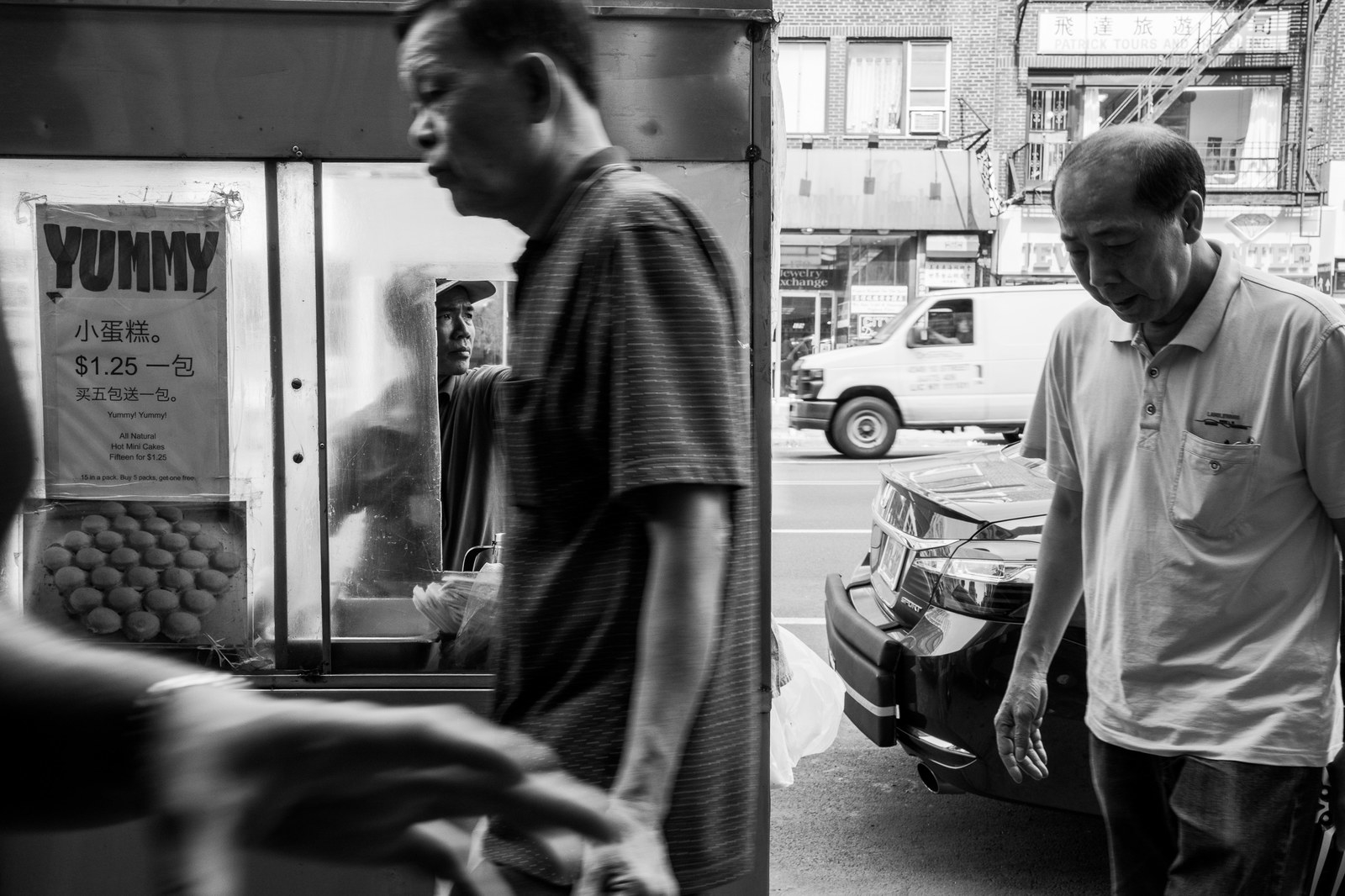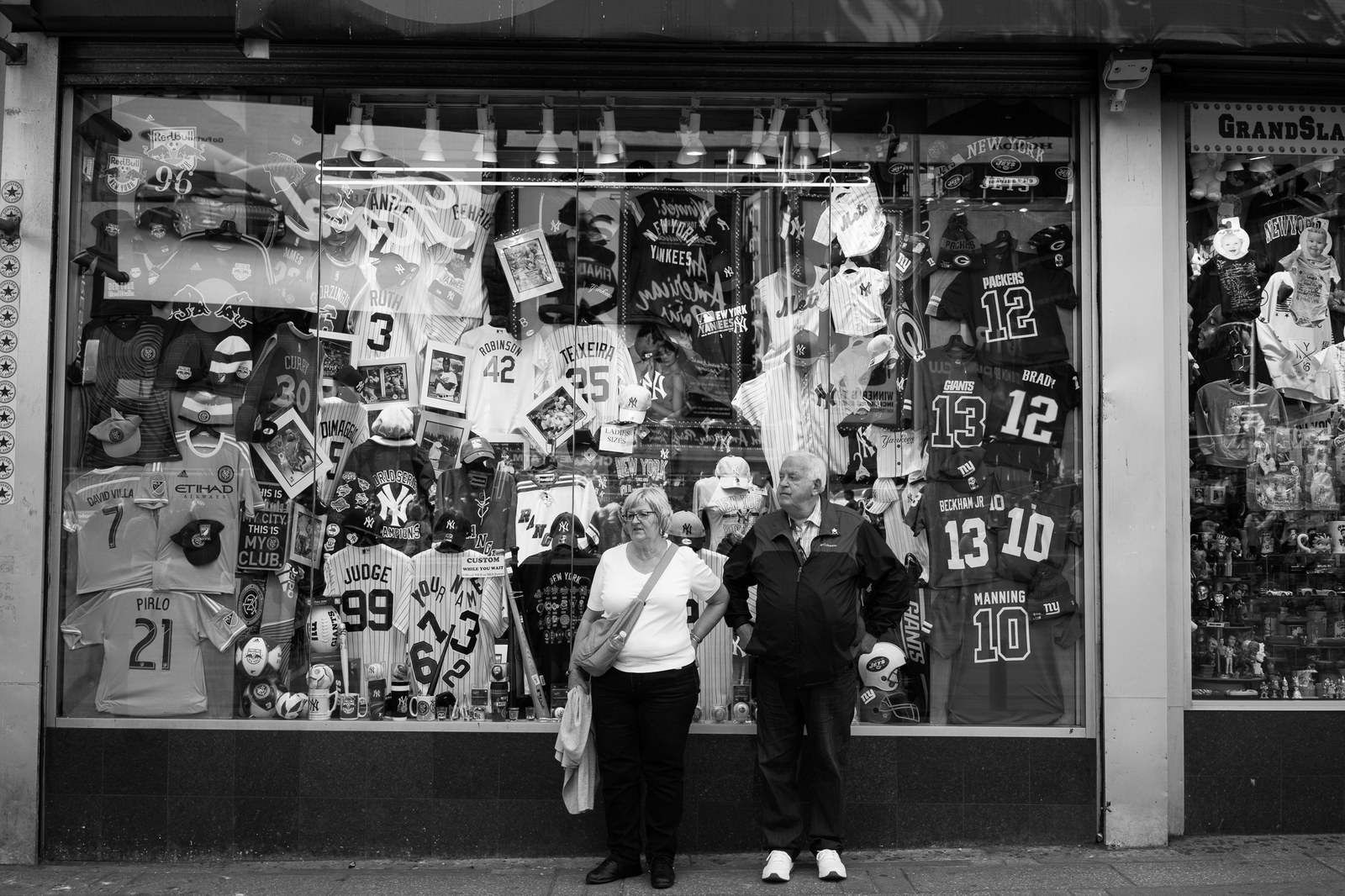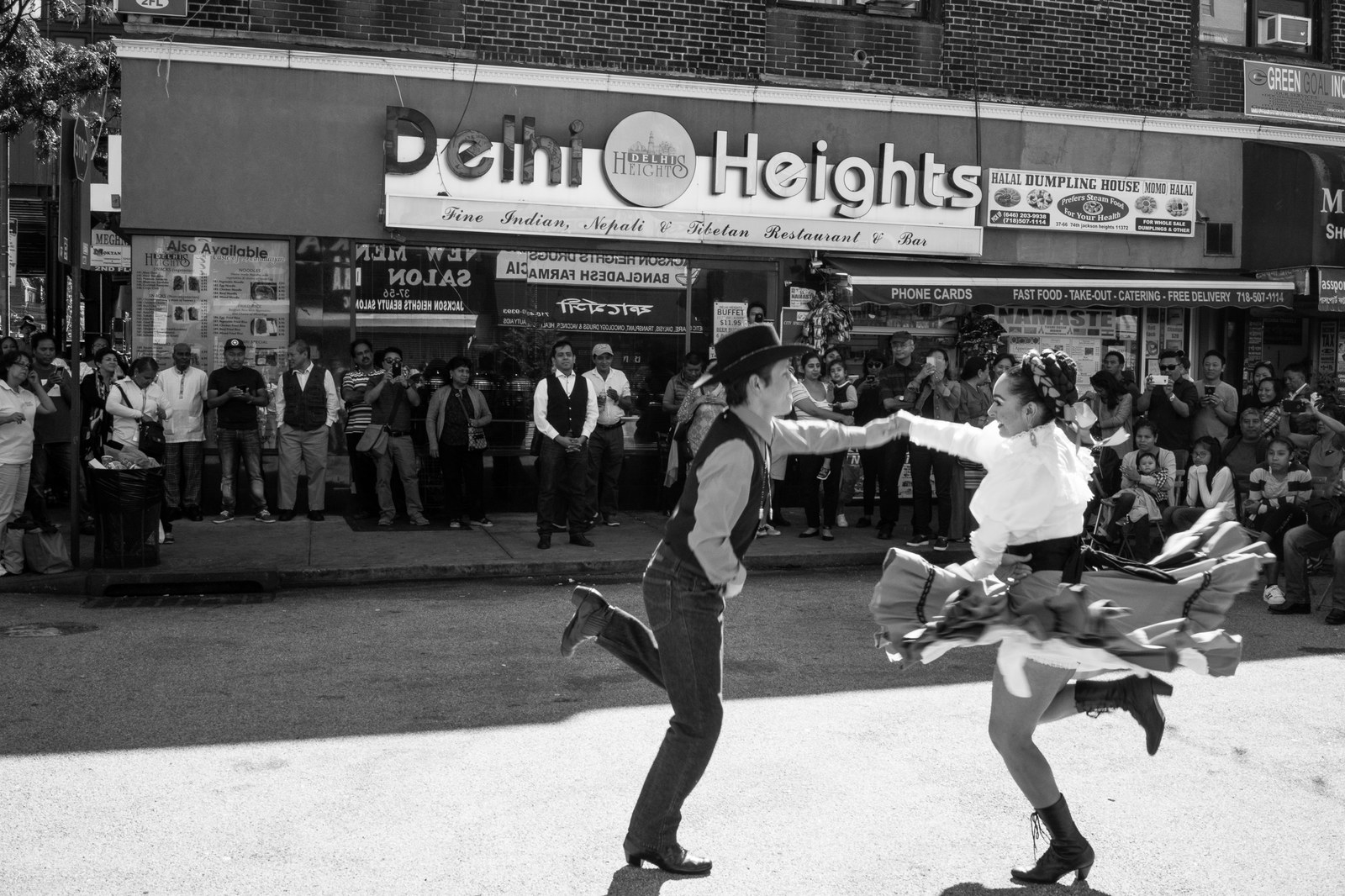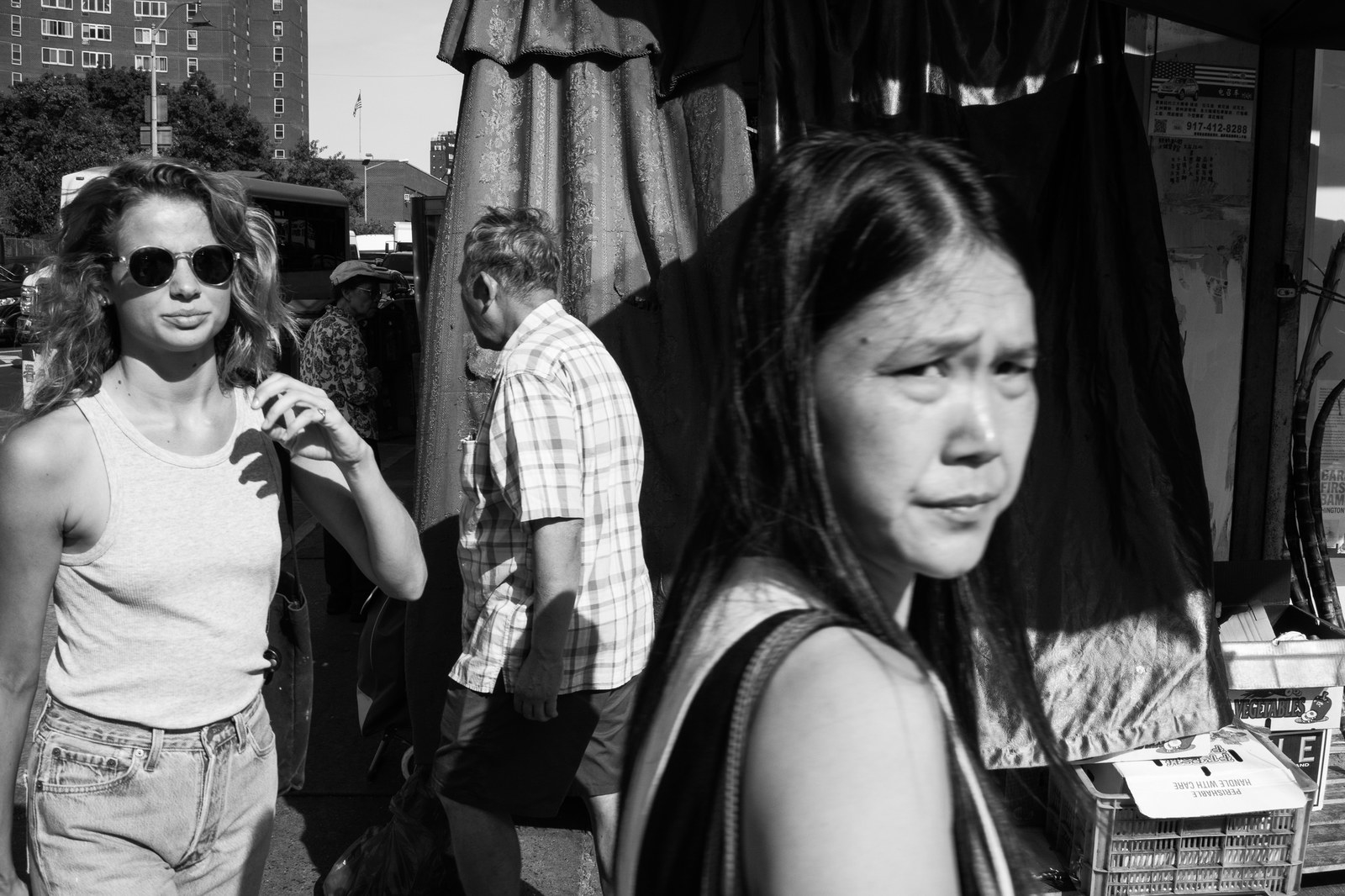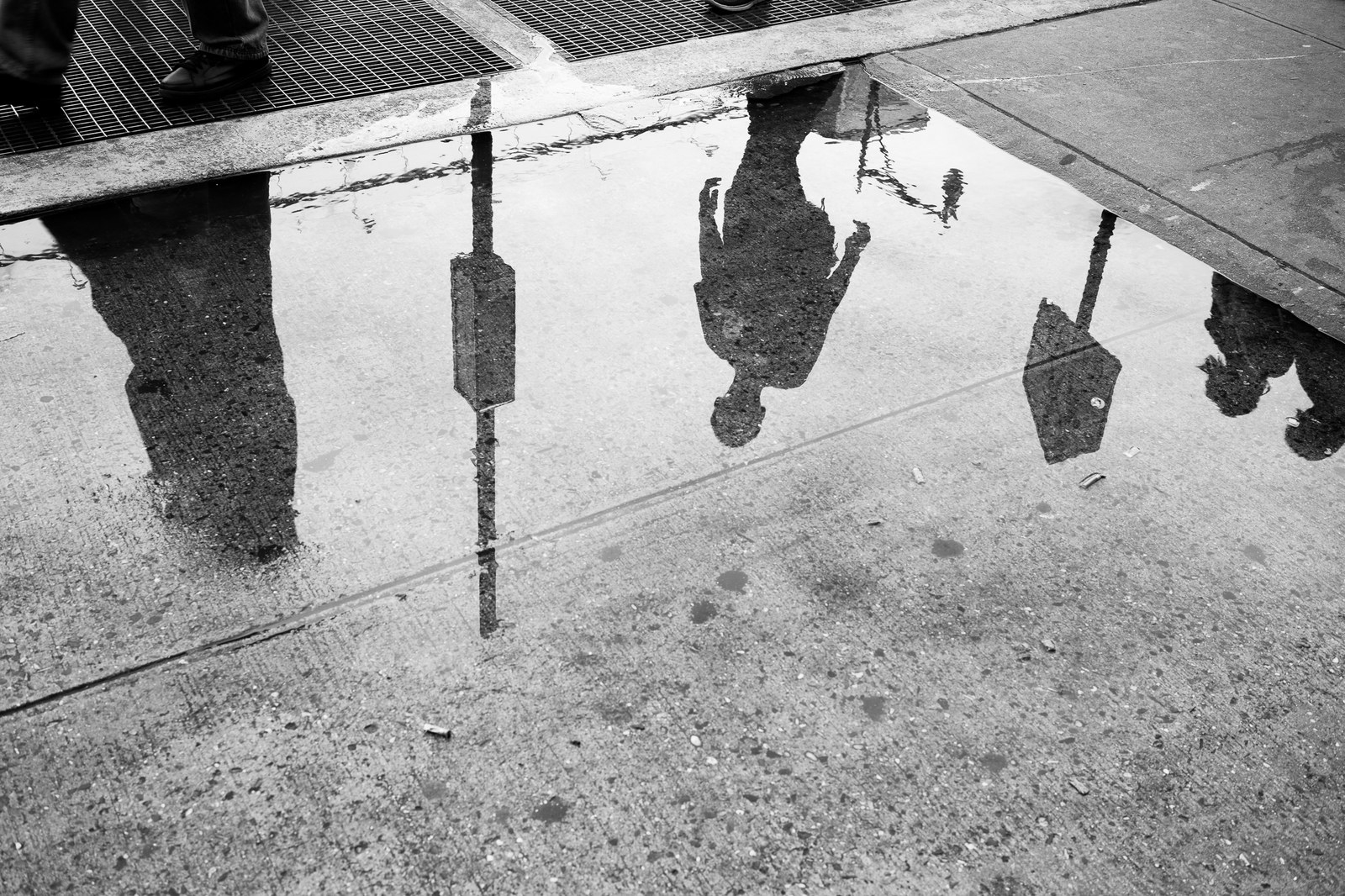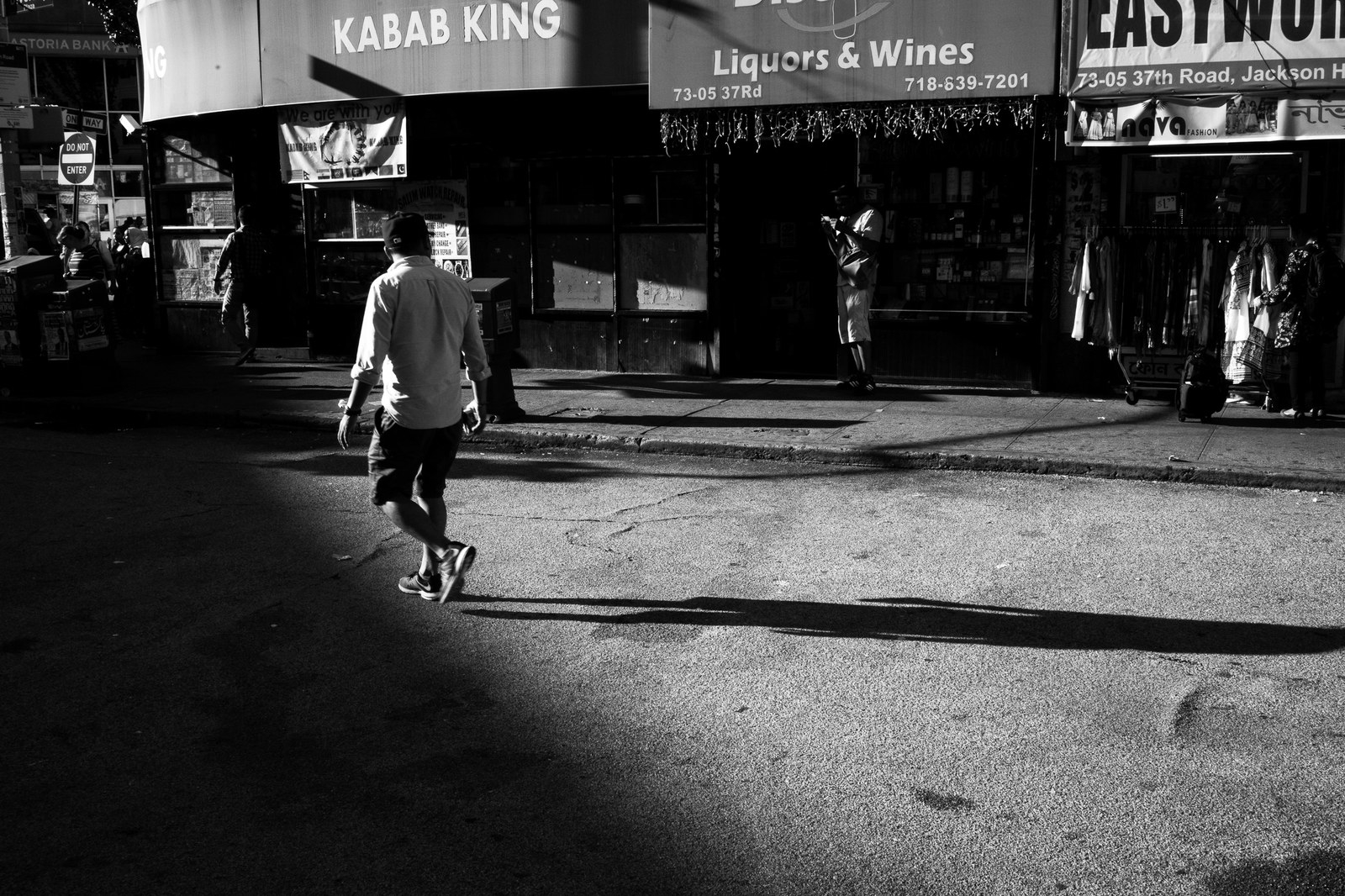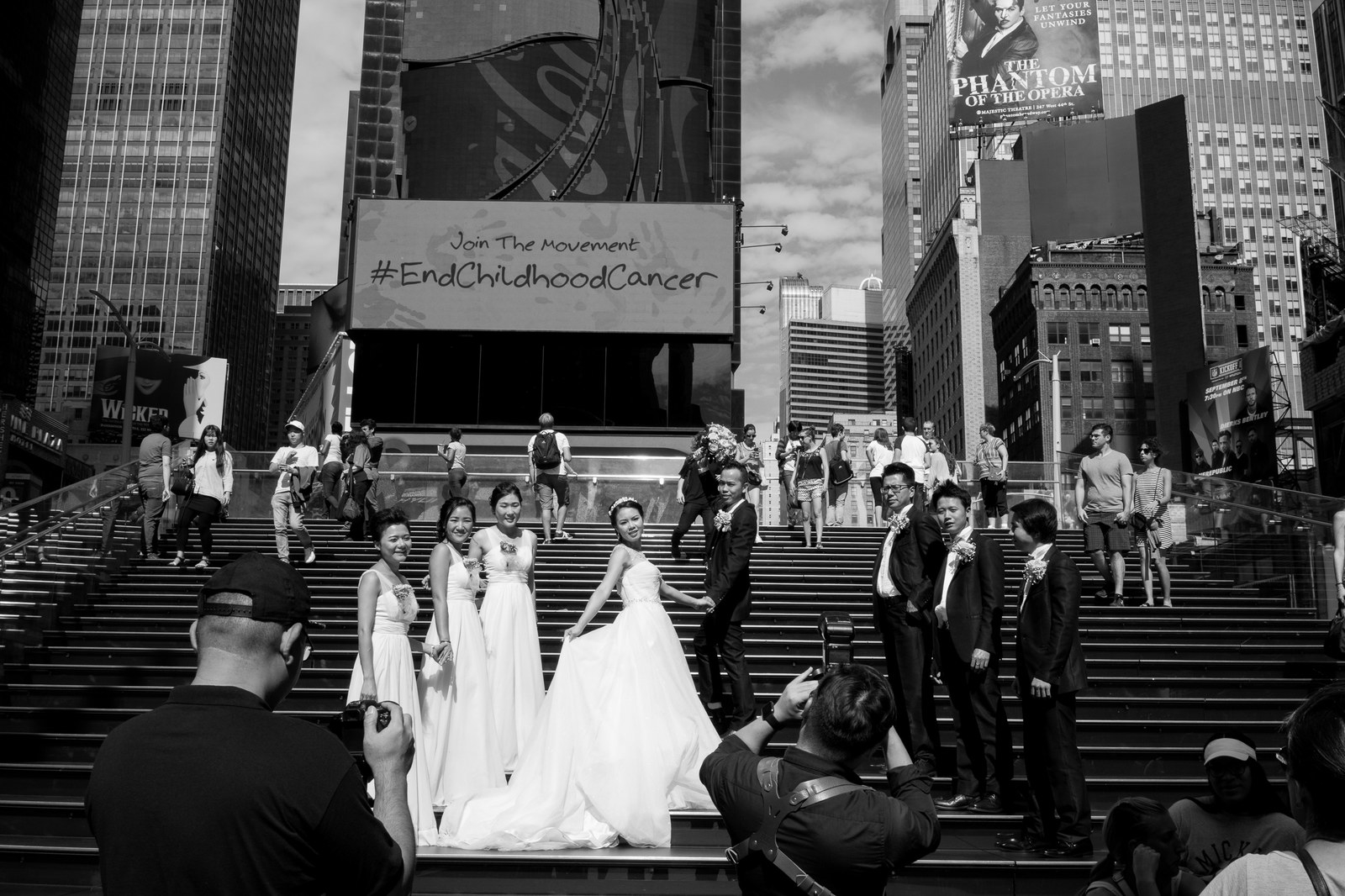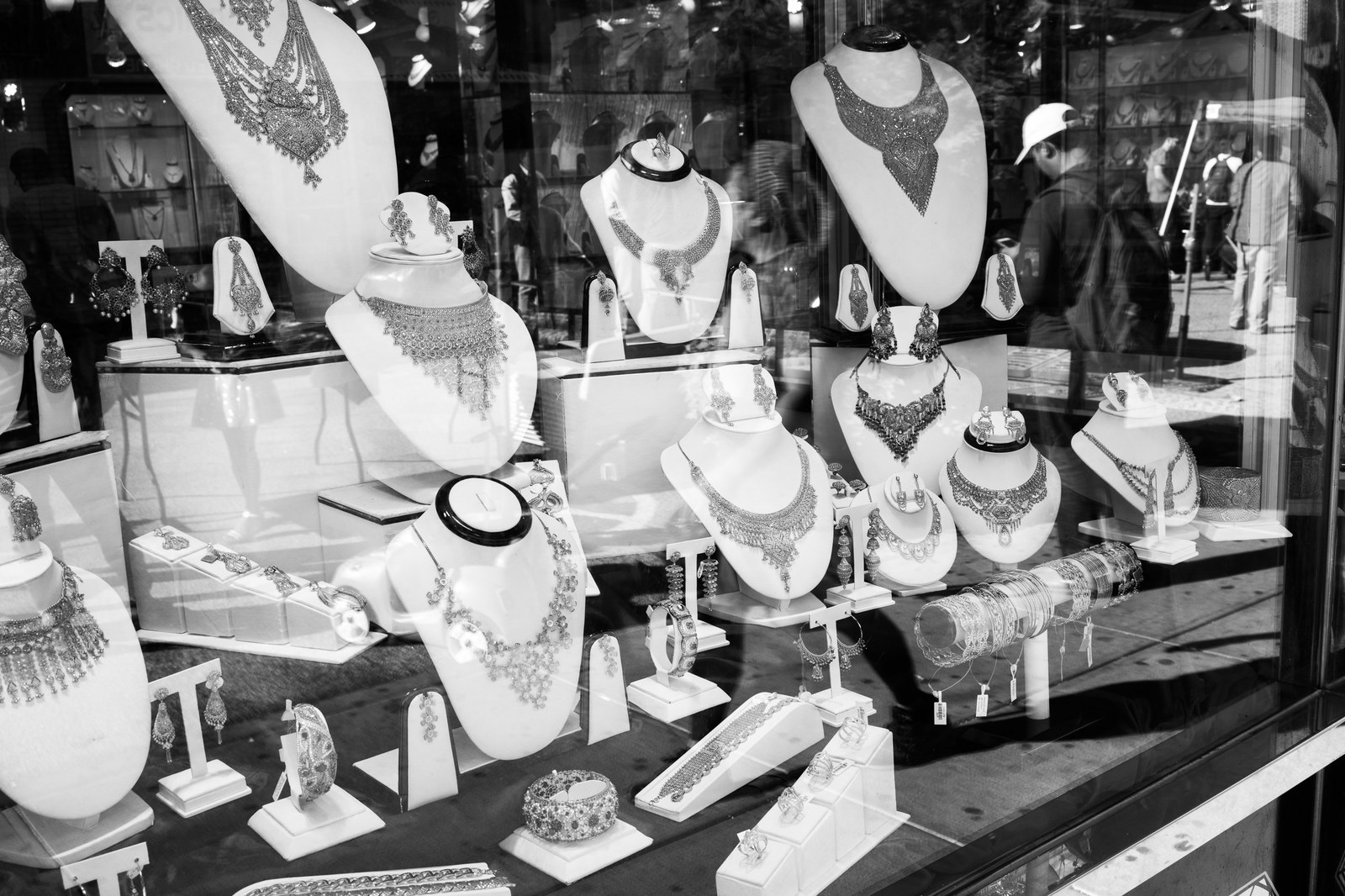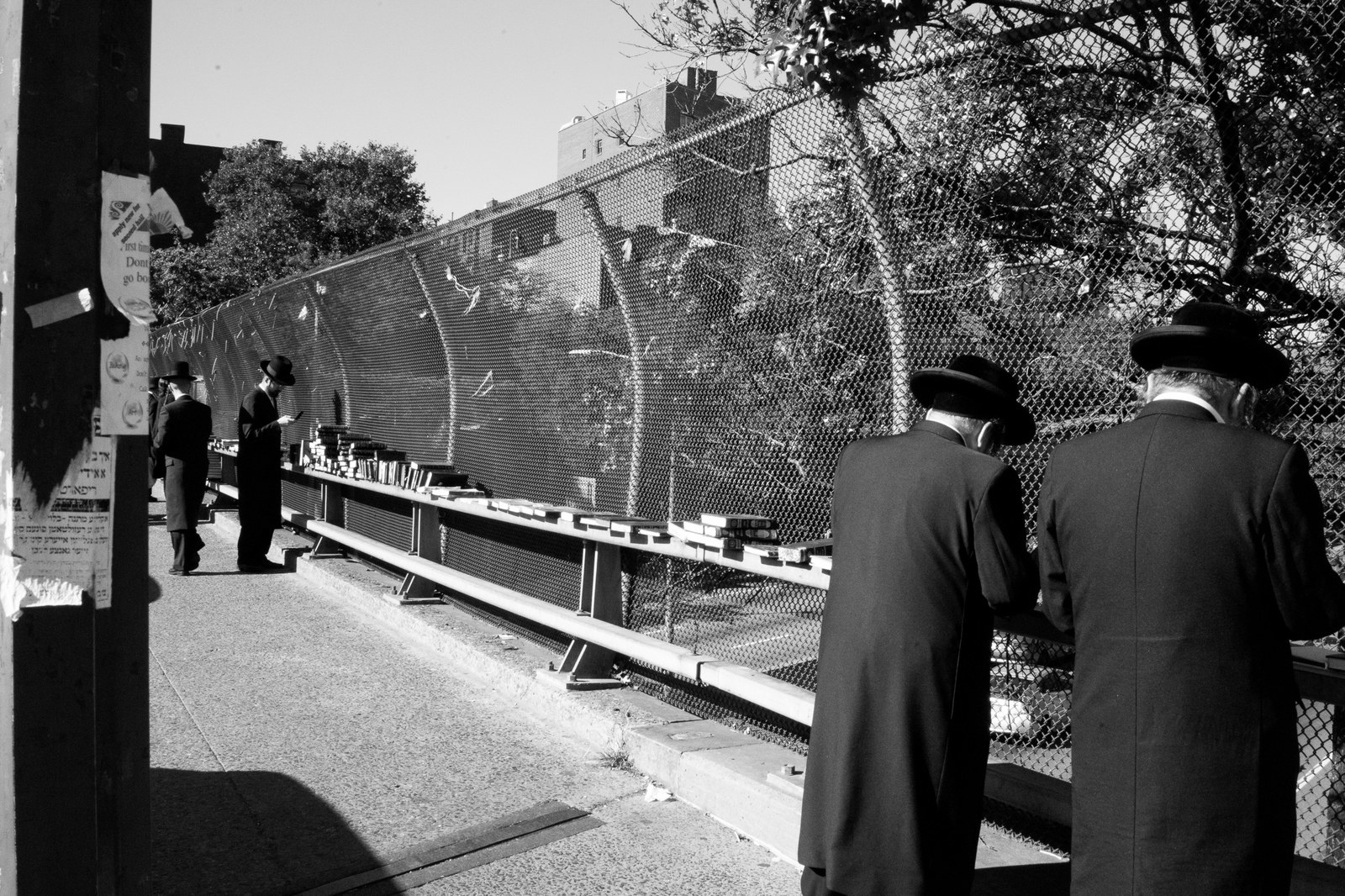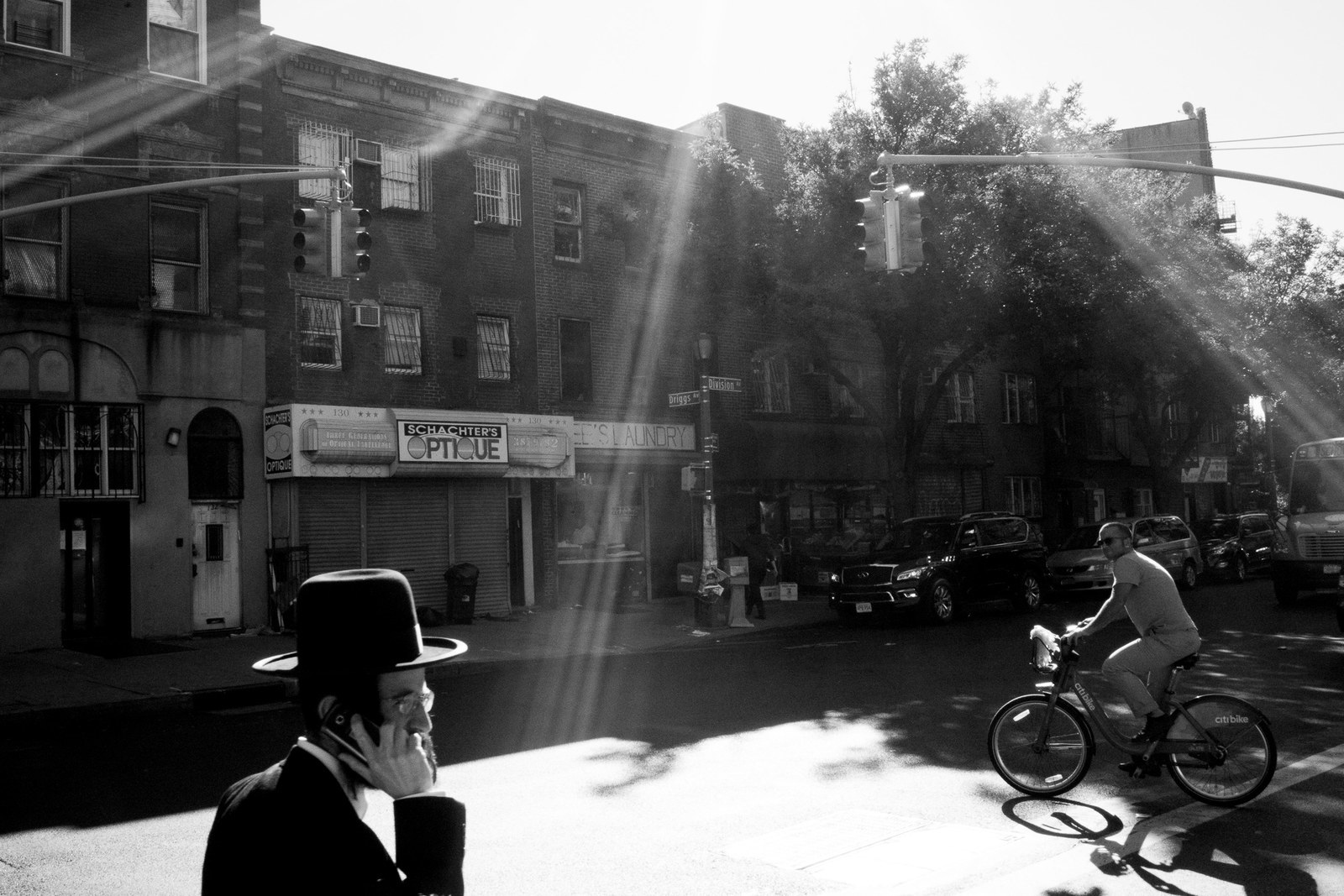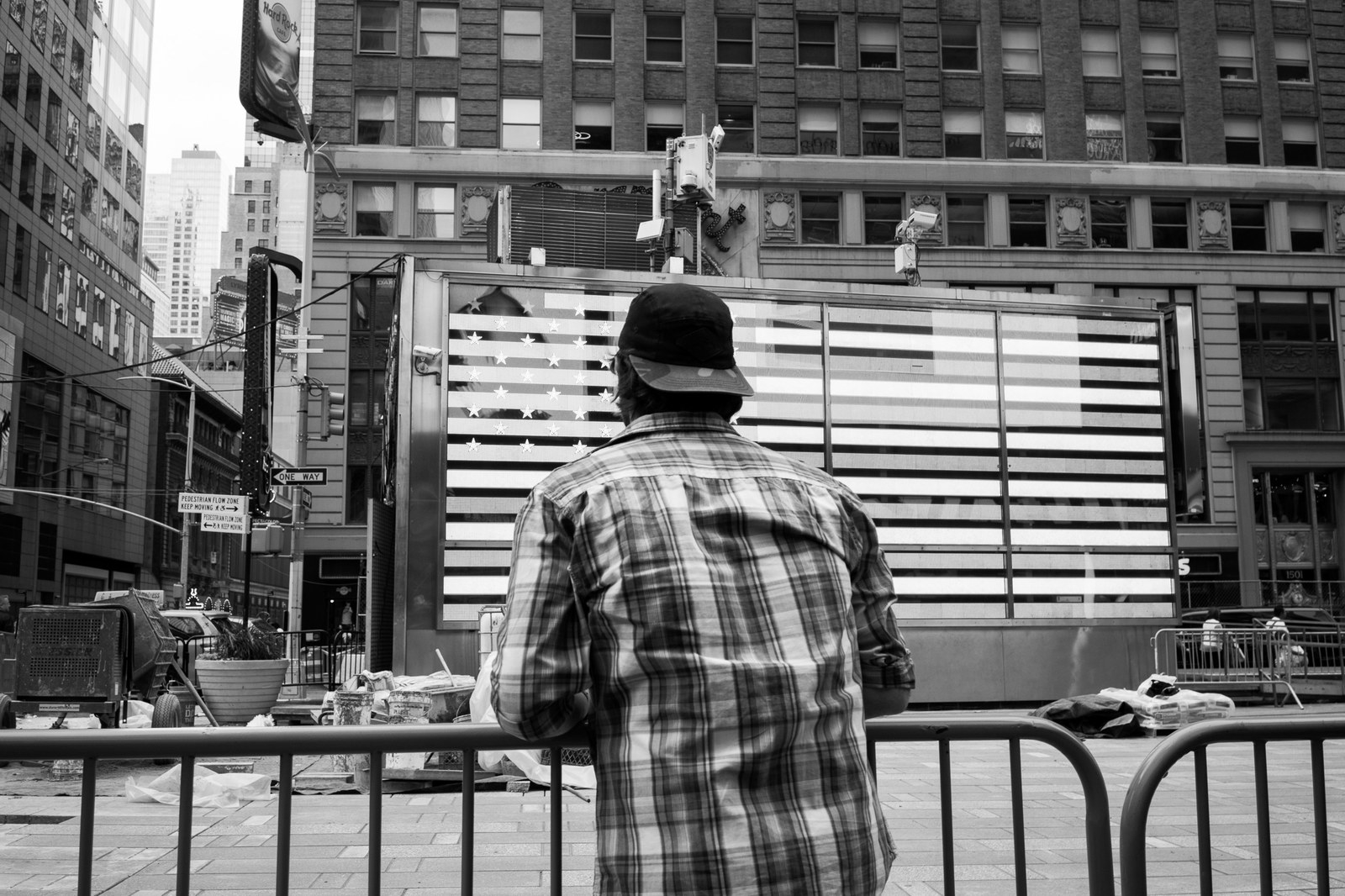 Samir Abady is a documentary photographer born in Queens, New York, to Lebanese parents. In 2012 he graduated from St. John's University with a bachelor's degree in English. In 2014 he graduated from the International Center of Photography's documentary photography and photojournalism program, receiving the John and Annamaria Phillips Foundation Scholarship. Since then, he has been honored to be selected for American Photography 32 and was a finalist for the Portrait Prize in Australia's Head On Photo Festival in 2016. He is based in New York.