This Photo Project Perfectly Shows The Human Cost Of War
Photographer Dario Mitidieri took a stunning series of portraits titled Lost Families, which show the toll of the Syrian war on civilians.
Dario Mitidieri took on the portrait project in the Bekaa Valley of Lebanon, which is home to several refugee camps, on behalf of the ad agency M&C Saatchi for the Catholic Agency for Overseas Development (CAFOD). The portraits are heartbreaking, showing the missing and the dead from families fleeing the four-year-long war.
RAZIR'S FAMILY
The family had to flee Syria after Razir's husband was kidnapped and executed.
Razir didn't have enough money to bring all of her children to safety. With no other option, she left her two oldest girls. The family hasn't heard from the two girls for seven months. The family now live in a tent no bigger than a single bedroom. Their only possessions are a blanket the size of a bath towel and the clothes on their backs.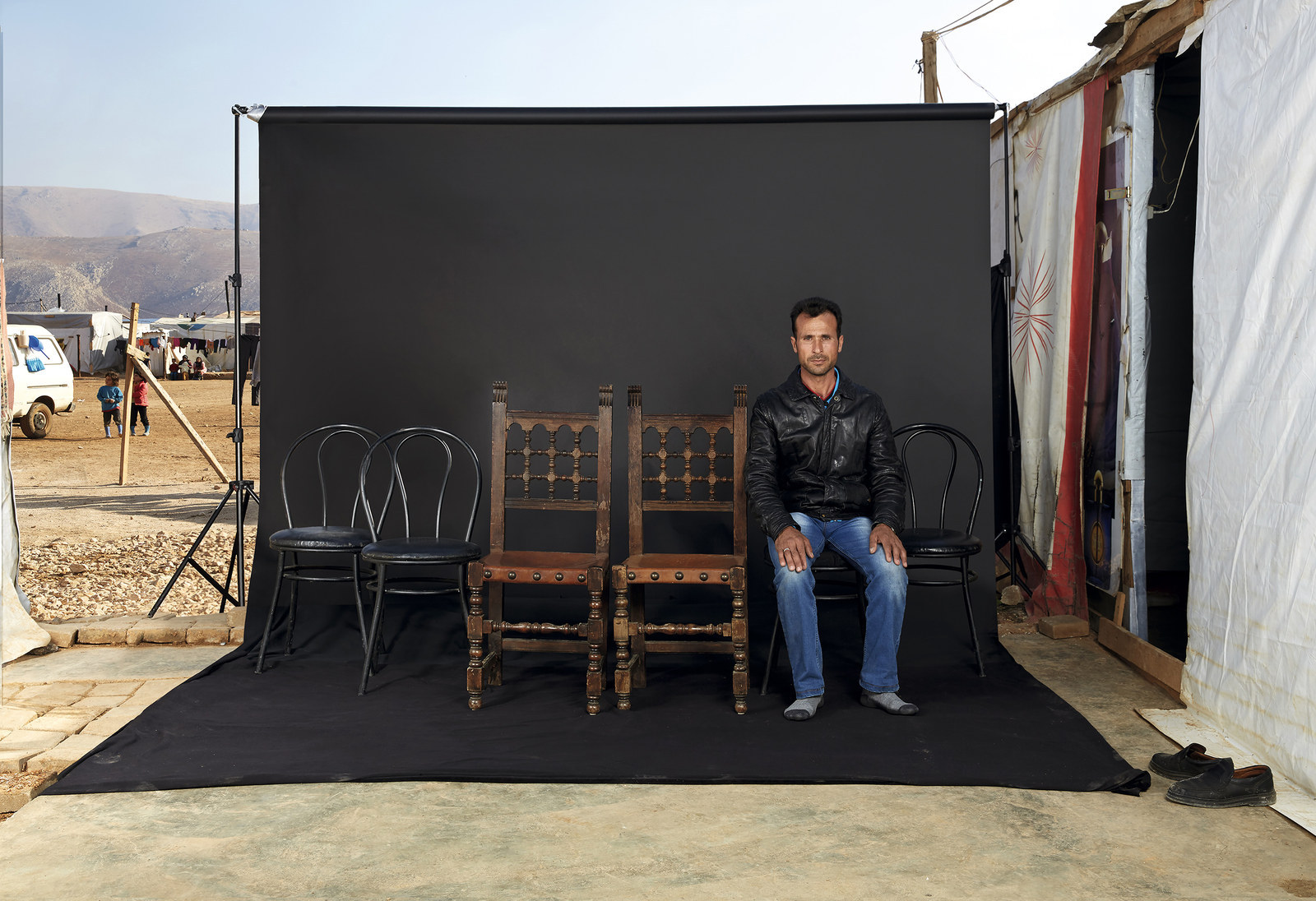 ALY'S FAMILY

Two years ago, the home that Ali spent 10 years building was hit by a missile.
Ali fled with his wife and children, but his mother, father, brother, and two sisters were left behind.
Ali is so frightened that their messages will be intercepted that he speaks with his family in Syria over WhatsApp using a secret code.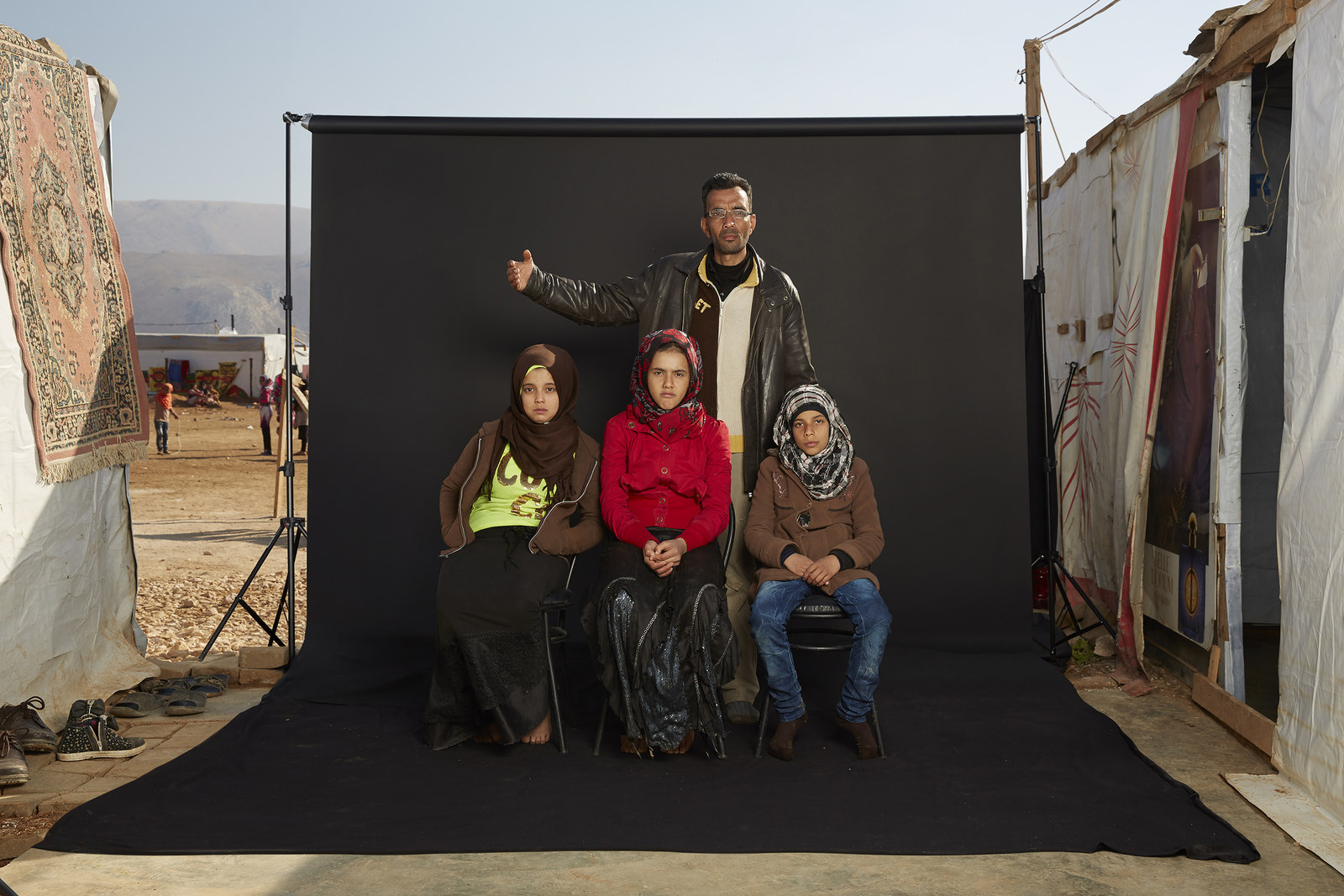 MAHMOUD'S FAMILY
Mahmoud's young family had arrived in the camp 20 days before this picture was taken. Forty days beforehand, the children lost their mother. They had gone to the market to buy food, and when they came back, their home and everything in it had been reduced to dust, laid waste by a missile from a bombing raid.
The children miss their mother and each is suffering trauma after witnessing atrocities in their home country.
When asked about the future, Mahmoud says: "We have no future. We have nothing."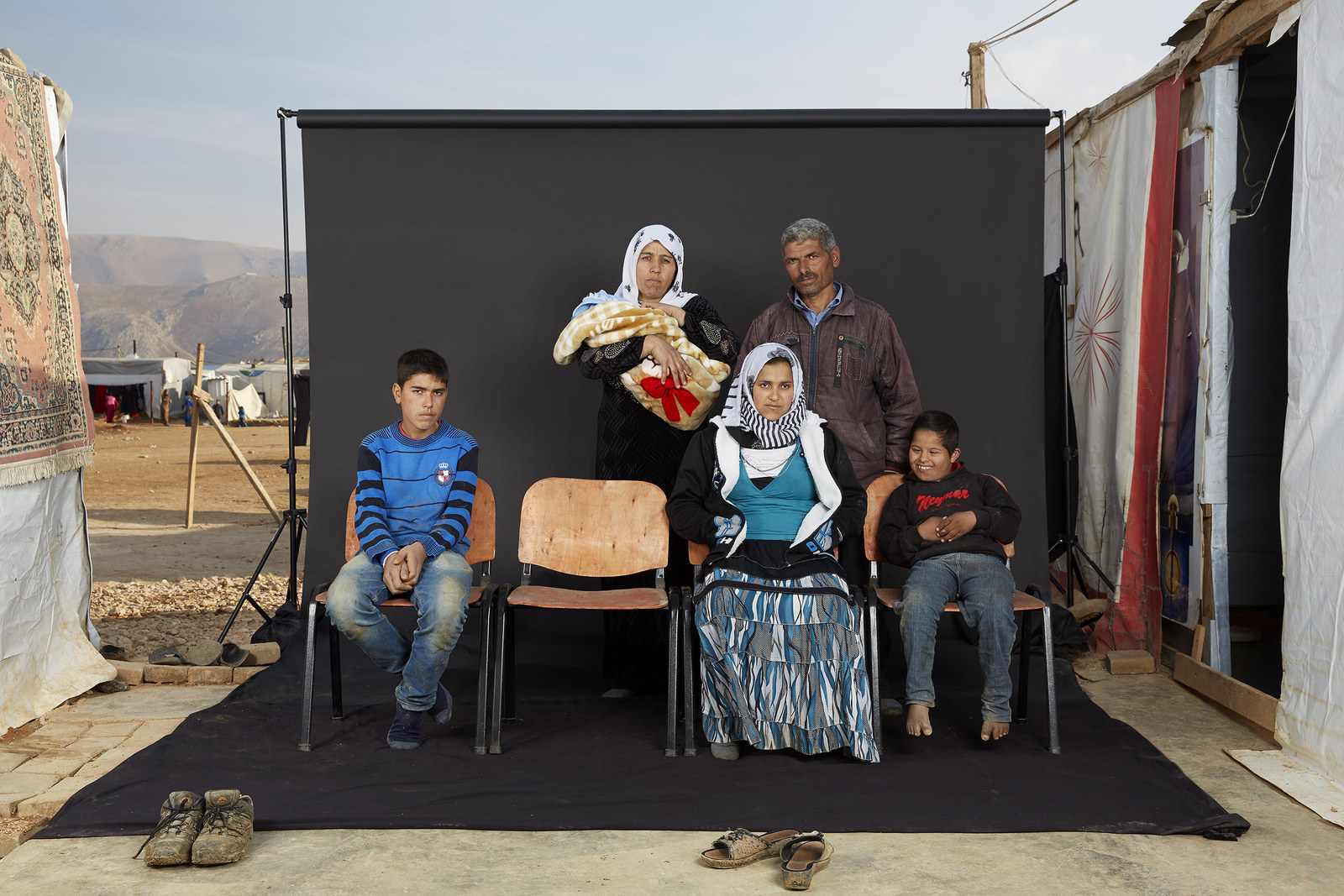 MOHAMMED'S FAMILY
Two years ago, Mohammed was celebrating the wedding of his daughter when a missile hit the building they were in.
The family have had no news of their daughter, but they hope that she is in Turkey. "We have heard nothing since her wedding night," says Mohammed. "If I saw her today, I would ask her how she has been. What she has been doing. And what is going on in her life."
SAHAR'S FAMILY
Before the war, Sahar lived "a good life, a simple life."
A year and a half ago, Sahar was woken from her bed in the middle of the night by the sound of airstrikes. She woke three of her children who were staying with her and managed to escape .
Her other nine children could not. She hasn't heard any news from them since.
One having her photograph taken, "It breaks my heart not having all my children here. I cry all day thinking of them."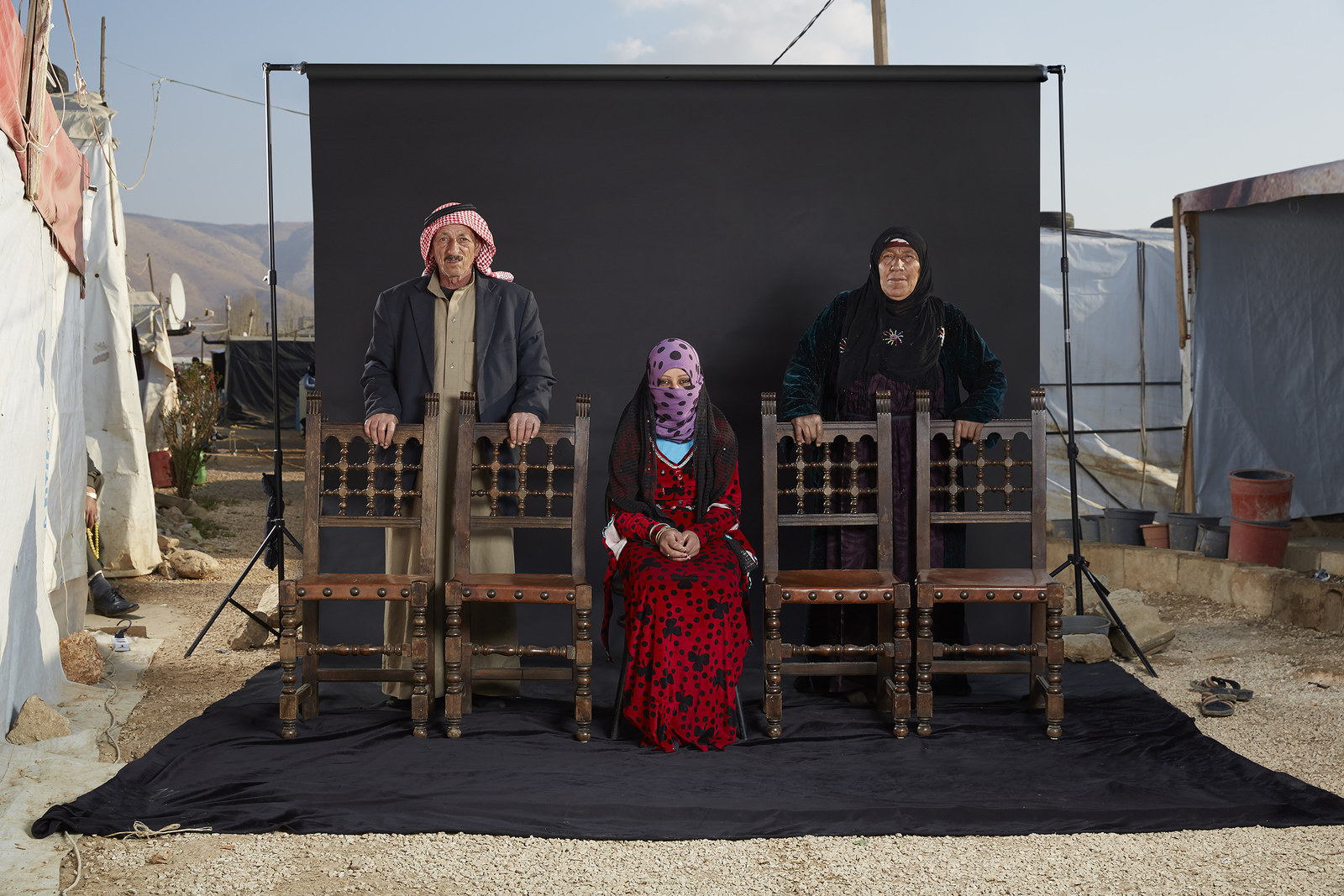 OWAYED'S FAMILY
Owayed's family arrived in the camp six months ago, after traveling through snow-covered mountains for five days with very little food and water.
On the journey, they met a group of armed men. Owayed was forced to leave behind his four sons — one of whom is blind. Owayed received WhatsApp messages from his sons regularly. Then one day, the messages stopped. He hasn't heard from them since.
He says of life in the camp: "It is not a life here. We do not live. We have safety, but this is no life."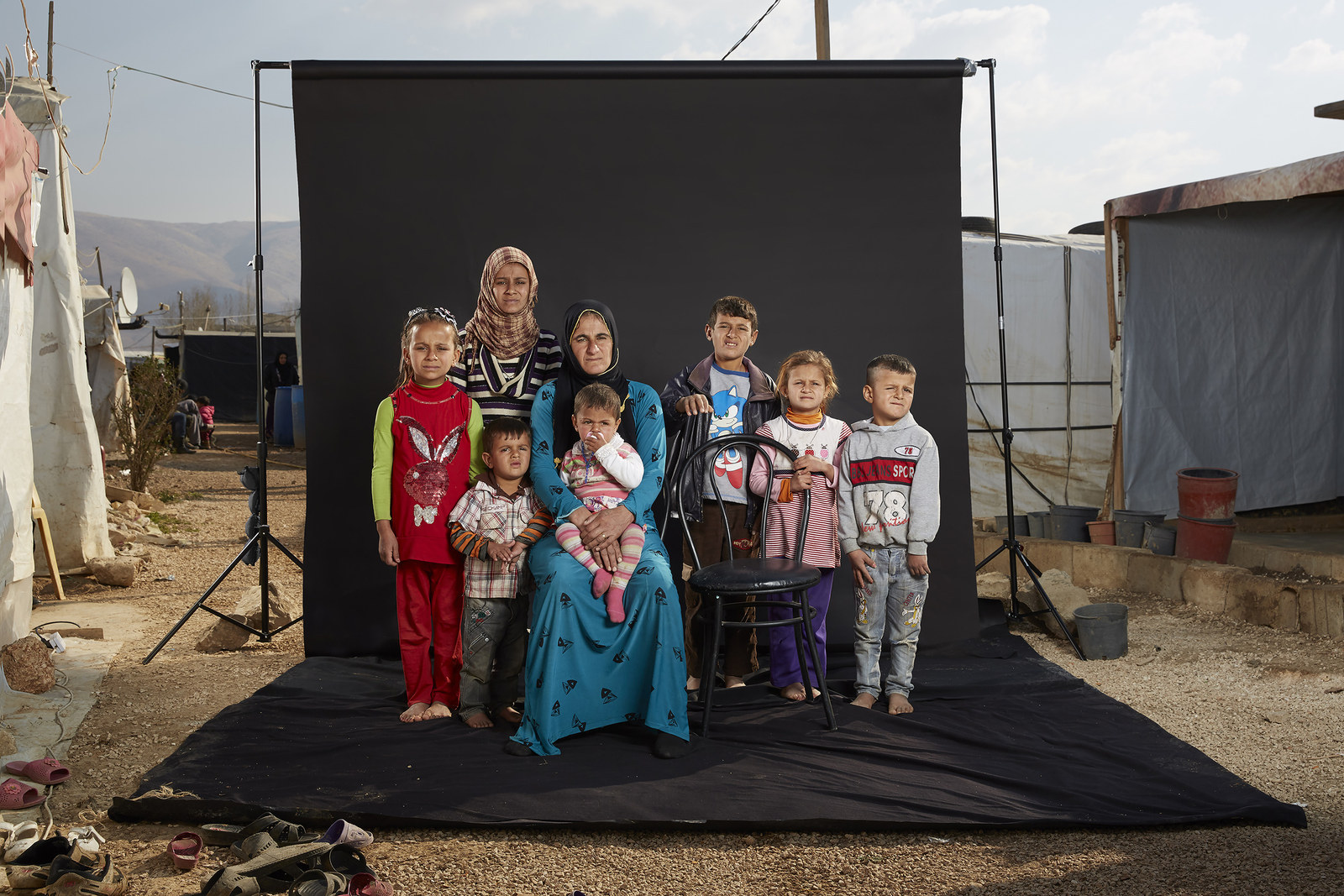 SOURAYA'S FAMILY
Two years ago, Souraya's husband told her to take their children and flee to Lebanon for safety. He knew that where they lived was too dangerous for the family.
He stayed to look after their home and to find work.
Five months ago, he had the money to join his wife and young children leaving in the camp, but he died after the bus in which he was traveling was hit by a missile.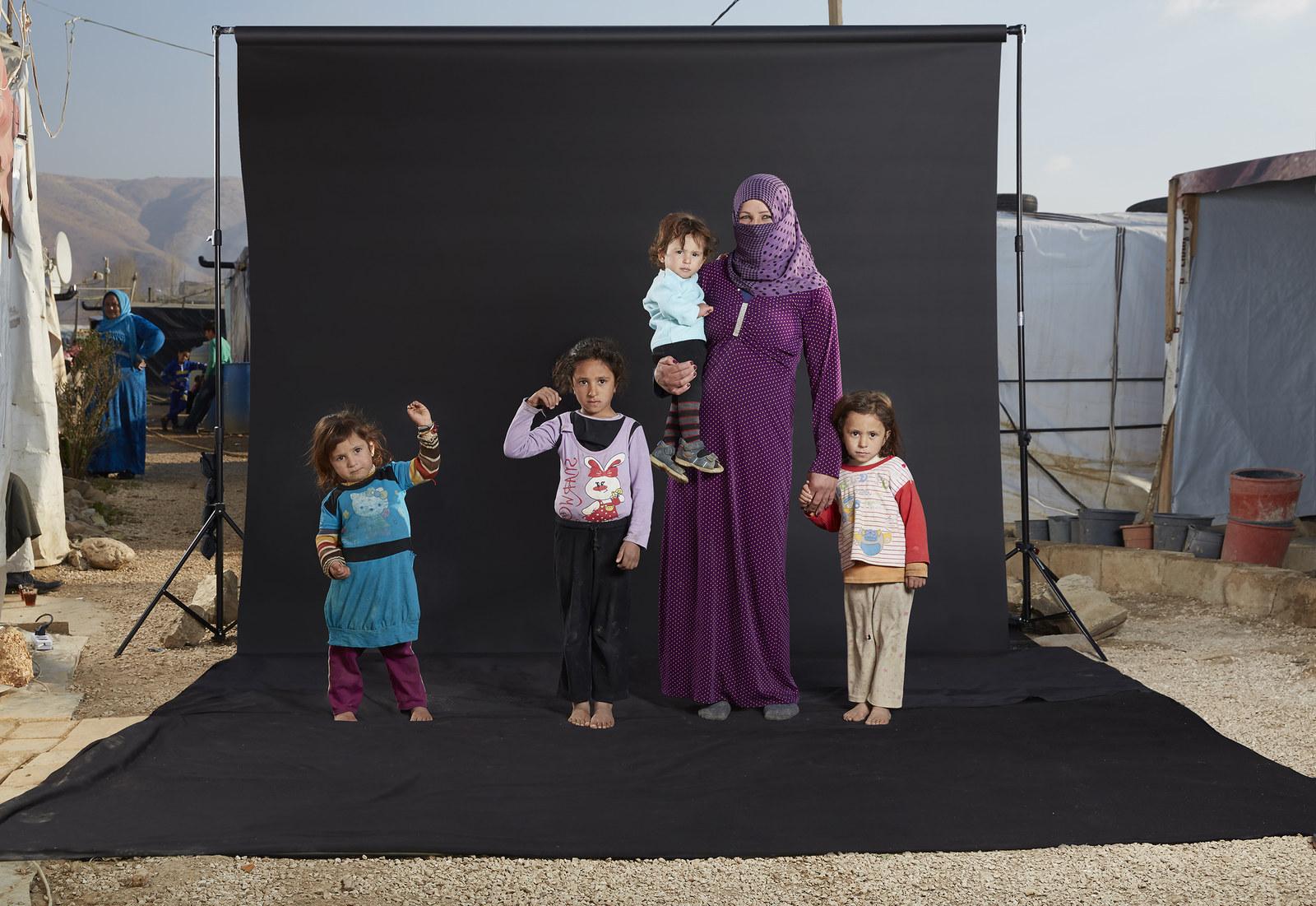 KALILA'S FAMILY

Kalila's husband, Ahmed, told her to leave Syria as it was too dangerous for them to live there. Ahmed was forced to stay because of "security matters."
Kalila took her children and fled for Lebanon. "I want my voice heard. We need basics here: food, winter supplies, and especially medicines for the children," she says.
Ahmed is now reunited with the family and is now living with them in the Bekaa Valley.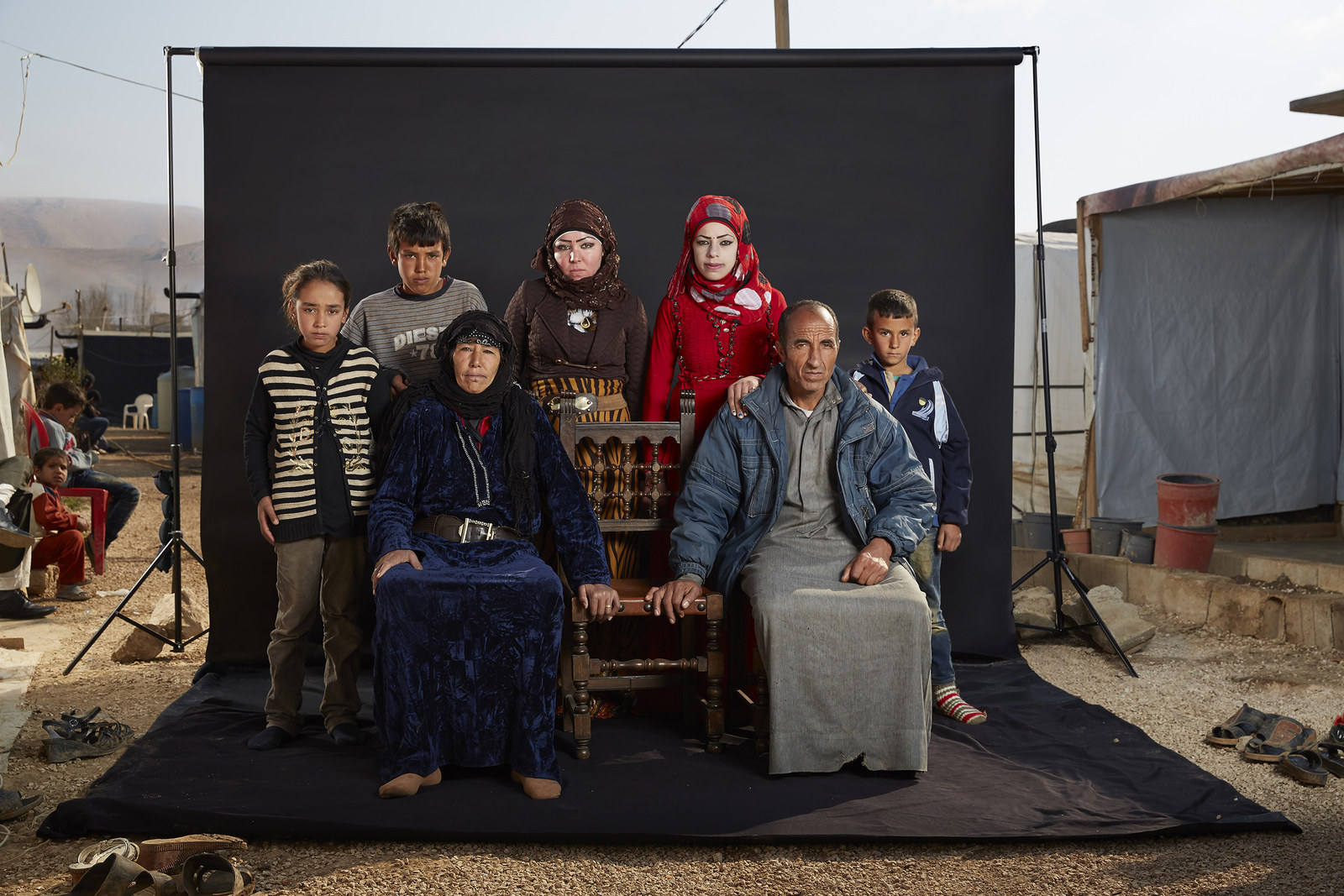 MOHAMMED'S FAMILY

A year ago, Mohammed was sitting in his living room with his family when a missile hit their home. The family ran, but in the chaos, their eldest son was severely injured by shrapnel and disappeared.
Mohammed hears from reports back home that his son's behavior has become extremely irrational as a result of his injuries: For example, he destroyed his ID papers, essential for getting to safety.
The family wonders whether the next communication about their son will be notification of his death.
Mohammed says, "I live with hope that one day soon the war will stop, and our family will be whole again."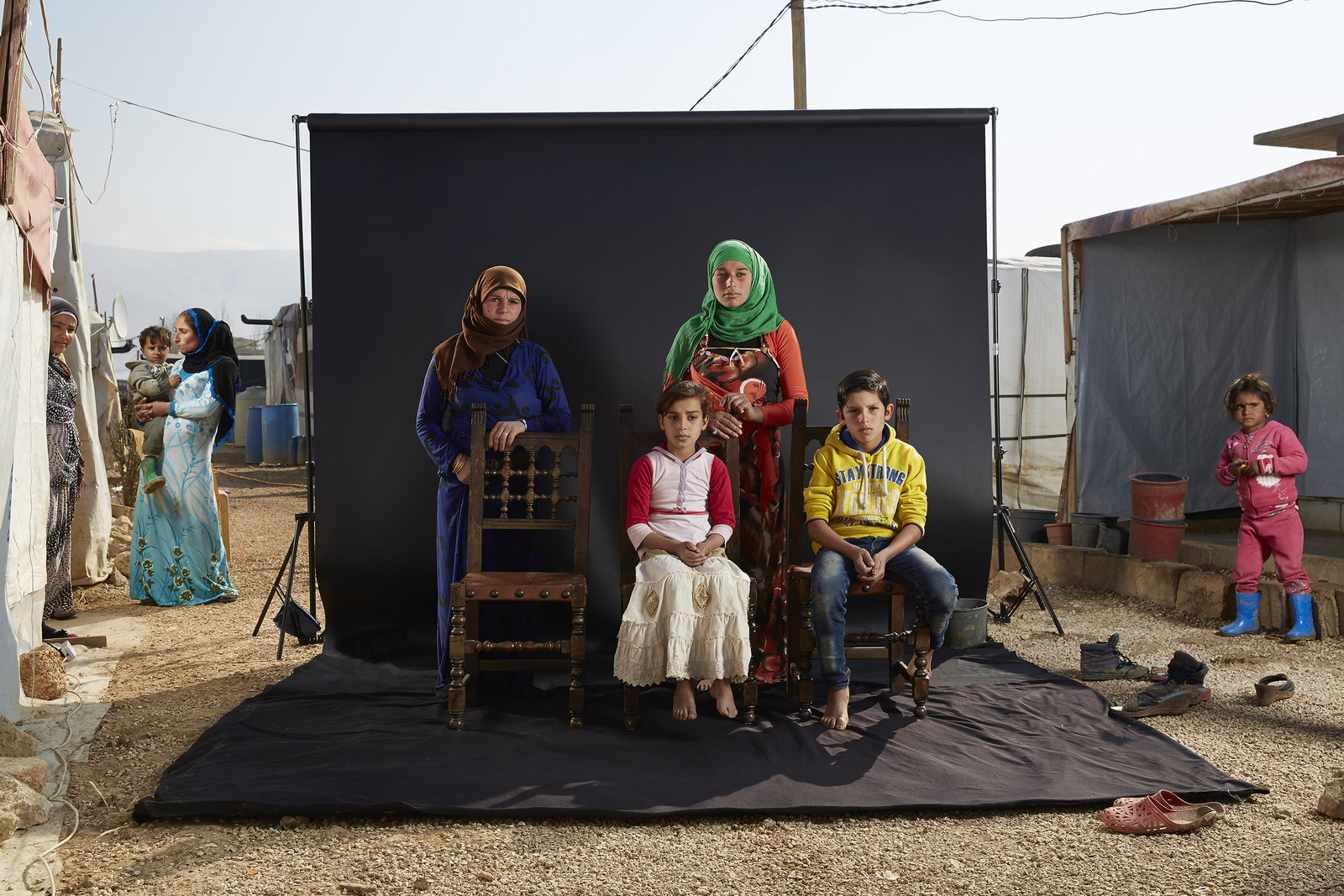 KHAWLE'S FAMILY
Khawle's family arrived in the camp five months ago, leaving their grandmother, three brothers, and two sisters in Syria.
While escaping from Syria, their bus was stopped and they continued the rest of the journey on foot. One of Khawle's daughters was targeted by ISIS and beaten so badly that she couldn't move for days.
"Perhaps we might stay like this for the rest of our lives," says Khawle. " I don't have anything to be happy for, just to live like this. I feel sad living here without all of my children."