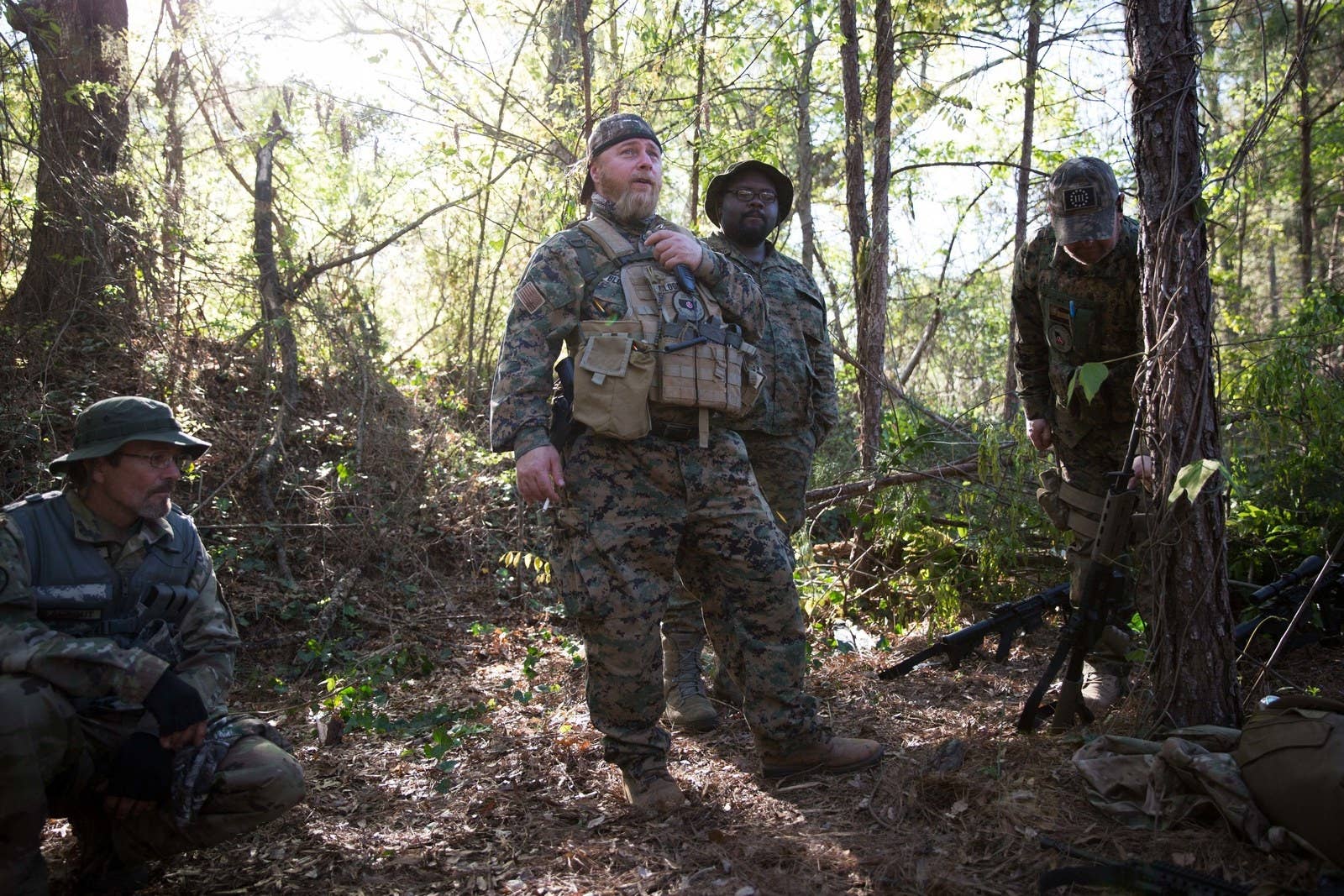 Just days before the election, the New York Times published a story headlined "A Militia Gets Battle Ready for 'Gun-Grabbing' Clinton Presidency." The story was centered around photographs from Kevin D. Liles, a Georgia-based photographer who has been following the rise of armed groups in the South for nearly two years.
BuzzFeed News asked Liles to revisit the Georgia Security Force III% militia six months later, as the nation grappled with the new realities of the Trump administration. Liles spent the weekend with members of the group and talked with them about what has and has not changed in their minds since Hillary Clinton's defeat.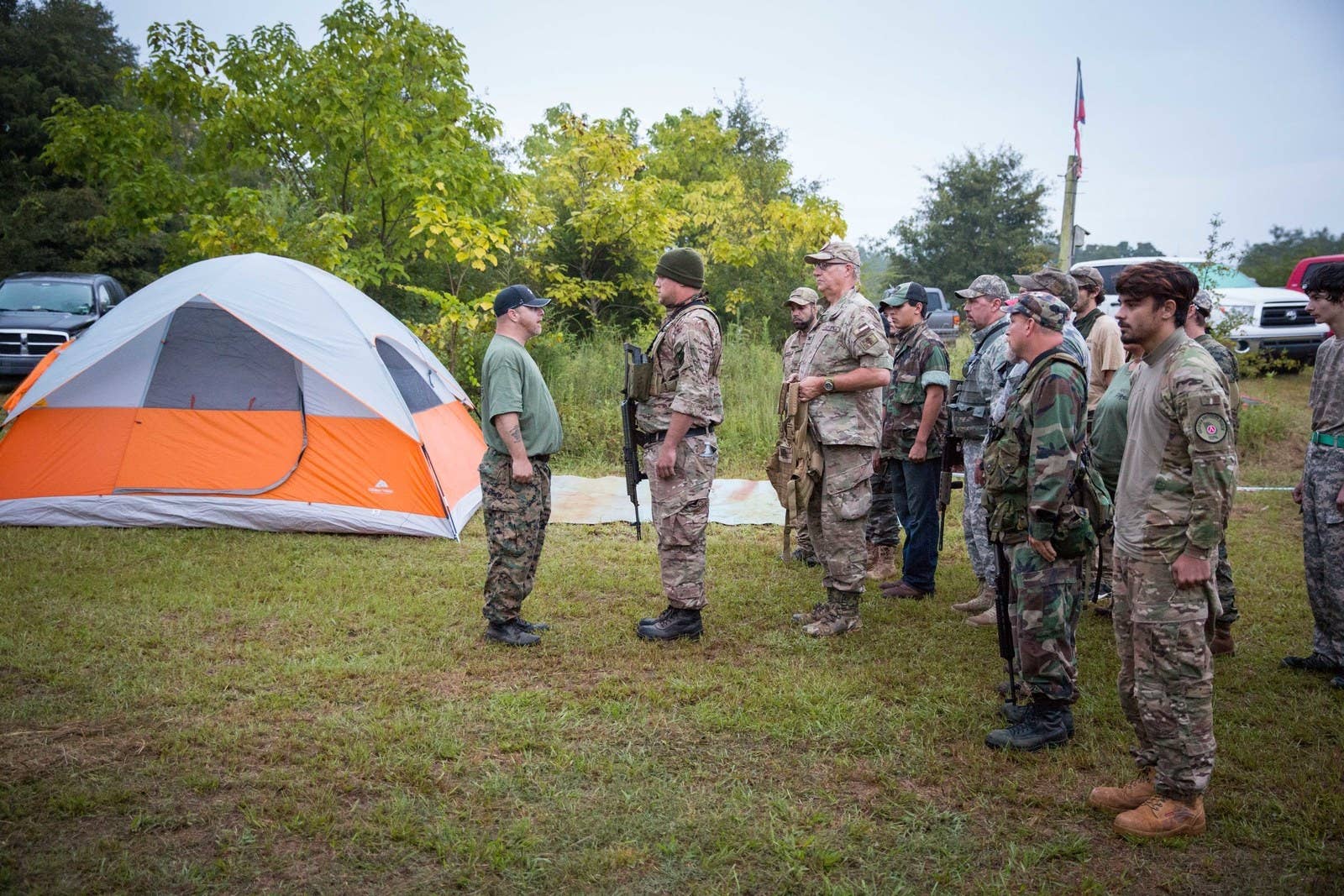 According to Chris Hill, a paralegal and one of the founding members of the Security Force III% movement, which has groups in several states, Georgia's III% membership fluctuates between 30 and 50 members and is growing by about one member per day. GSF III% trains one weekend per month, as do the other groups.

"I don't think we should let our guard down just because President Trump is in office," Hill says. "I believe that, even if President Trump is able to do the things he wants to do, he's still got Congress to contend with. Congress is the same old dog-and-pony show, and all they do is fight, they're never going to grant us more freedom. But a lot of people have let their guard down because he was elected, and I would wholeheartedly say that is
a big mistake."
The group is primarily concerned with protecting Second Amendment rights, participating in open-carry events, and advocating a pro-gun agenda in the media.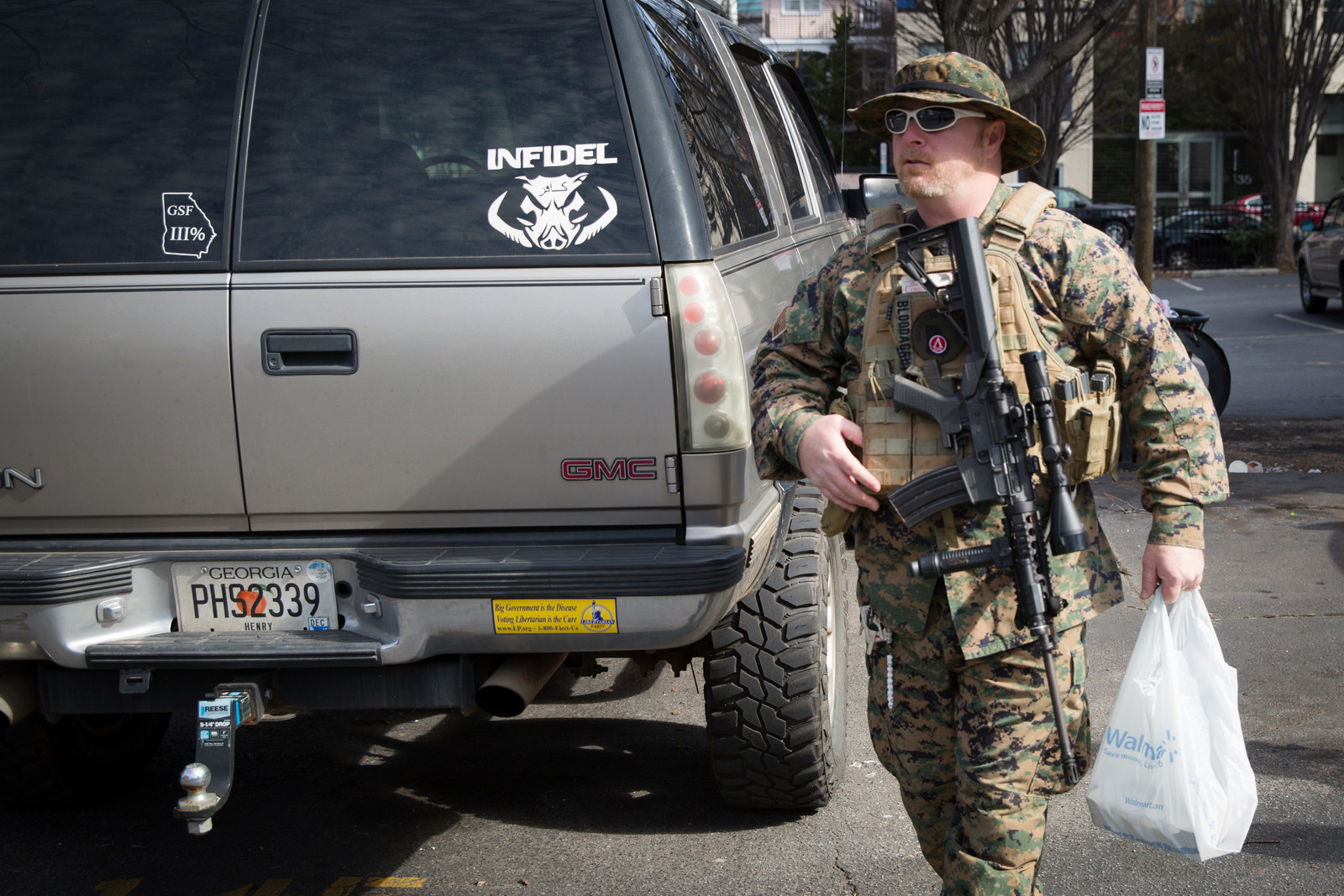 About 15-20 members came out for the field training training exercise, or FTX, held in April. Some were from Florida, and one was from South Carolina, but most were from nearby areas in Georgia. GSF's training takes place on several acres of private property in rural Butts County. The land belongs to Devin Bowen, whose call sign is Boogieman and who is a gunnery sergeant in the organization. He lives with another militia member in a single-wide mobile home parked among a few cars and campers that have seen better days.

Militia members camp in tents, some of them outfitted like permanent homes, in a cluster behind the mobile home. One of the tents has been divided into at least two rooms and features a full-size sofa. Not far from the neighboring campfire circle, which is a favorite spot for gatherings in the late evening and early morning, is one of two areas designated for shooting guns. It's a place where members try out each other's weapons and see how fast they can run ammunition through them. At least one small tree was cut in half by a barrage of bullets.

For FTX weekends, members show up Friday evening, set up camp, and prepare for the long day that follows. Saturday is typically full of training, including running through an obstacle course, target practice, and live-fire training in the "kill house." That's a skeletal structure with no roof or floor, only walls to give members training on how to safely clear a house with a partner.

This training goes on for hours, and some of the members, who vary in age and physical fitness, struggle to complete portions of the obstacle course. Afterward, as members head back to camp, the mood shifts from serious to laid-back. Watching the group unwind, it's easy to see the camaraderie that binds them. They enjoy the training, the physical demands, and being members of something larger than themselves.
Bubba Mitchell, a musician who was hired for the night, plays late into the evening. From country to alternative rock, he serenades the group as they sing along and pose for photos while holding a III% version of the American flag. Instead of 50 stars in the flag's upper left corner, the militia's banner has 13 stars circling the symbol III.
As Sunday morning comes, militia members slowly exit their tents, grab a cup of coffee, and settle in around the fire, which is still hot from the previous night. They talk about their training, about heading back to work on Monday, about life.
Chad Daniel, a member of the Georgia Security Force, says his experience with the group has been positive. "They're not anti-government crazies, they're not
people who take themselves too seriously," Daniel says. "They understand that they are just civilians who train on the weekends. They understand that they are not super
badasses, and they don't try to pretend like they are. They understand that they
are not going to take on the world singlehandedly, and they're not trying to.
And I respect that. I respect that a lot."
Hill, the commanding officer, believes the militia's role shouldn't change just because Trump is in office. Its goal is to "continuously train and prove our capabilities," he said. "We are reaching a broader audience now, which is great, and we put members through a rigorous vetting process to make sure we don't let in unsavory characters. We want to weed out people that advocate going on the offense, because we are 100% a defensive militia, a Constitutional militia."