Just 11 People Trying To Eat Super Casually At The Iowa State Fair
For some reason they all keep getting interrupted by the media.
Let's first of all acknowledge that state fairs are national treasures and secondly that there are so many presidential candidates that it's hard to keep track. The Iowa State Fair is an annual tradition that delightfully takes both of these truths and combines them. The result is an event that allows politicians to pretend to be normal, approachable humans and gives Americans a chance to participate in the light hazing we do best: getting them to eat snacks in a public setting, preferably surrounded by the press corps.
Here is the (admittedly incomplete) candidate tracker of our potential leaders and a rundown of Midwest culinary treats. You're welcome.
John Delaney having a very casual lunch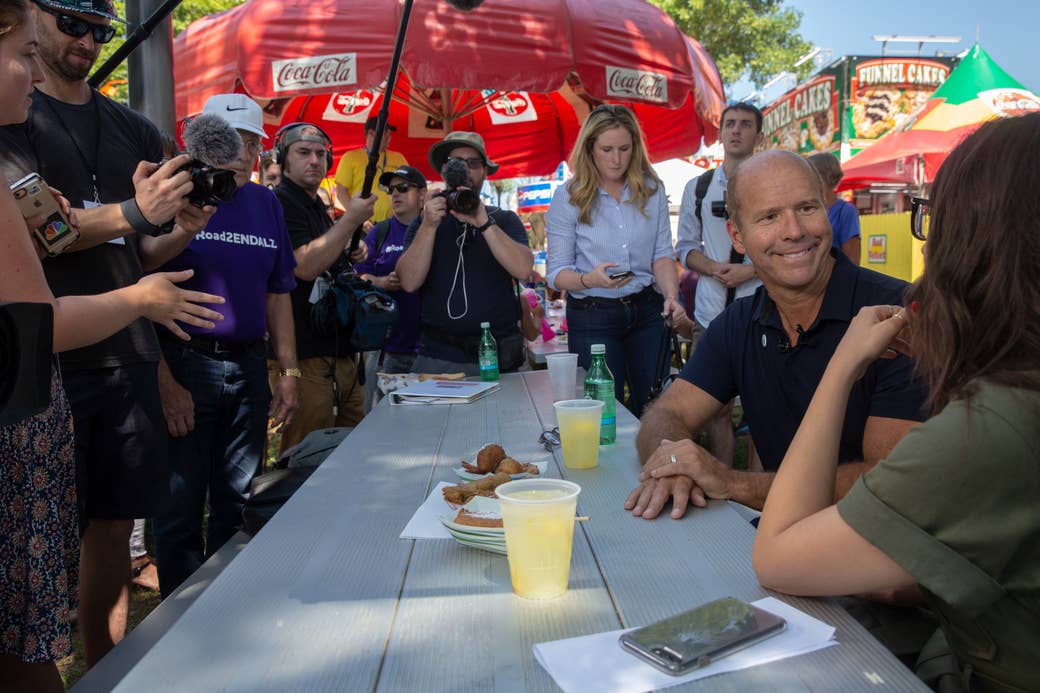 Rep. Tulsi Gabbard with selfies and zucchini sticks
Sen. Kamala Harris juggling at the grill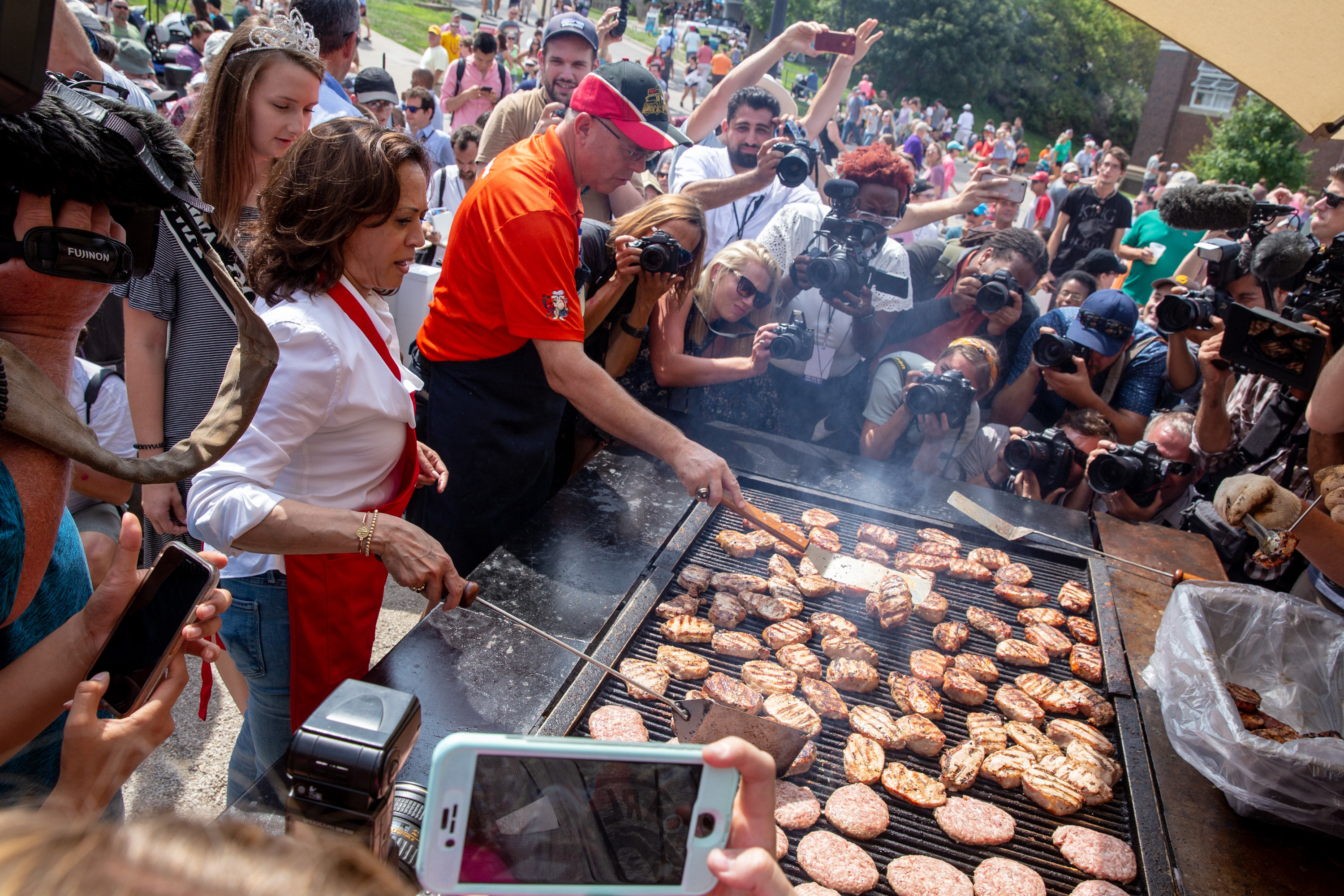 Gov. Jay Inslee just trying for an ice cream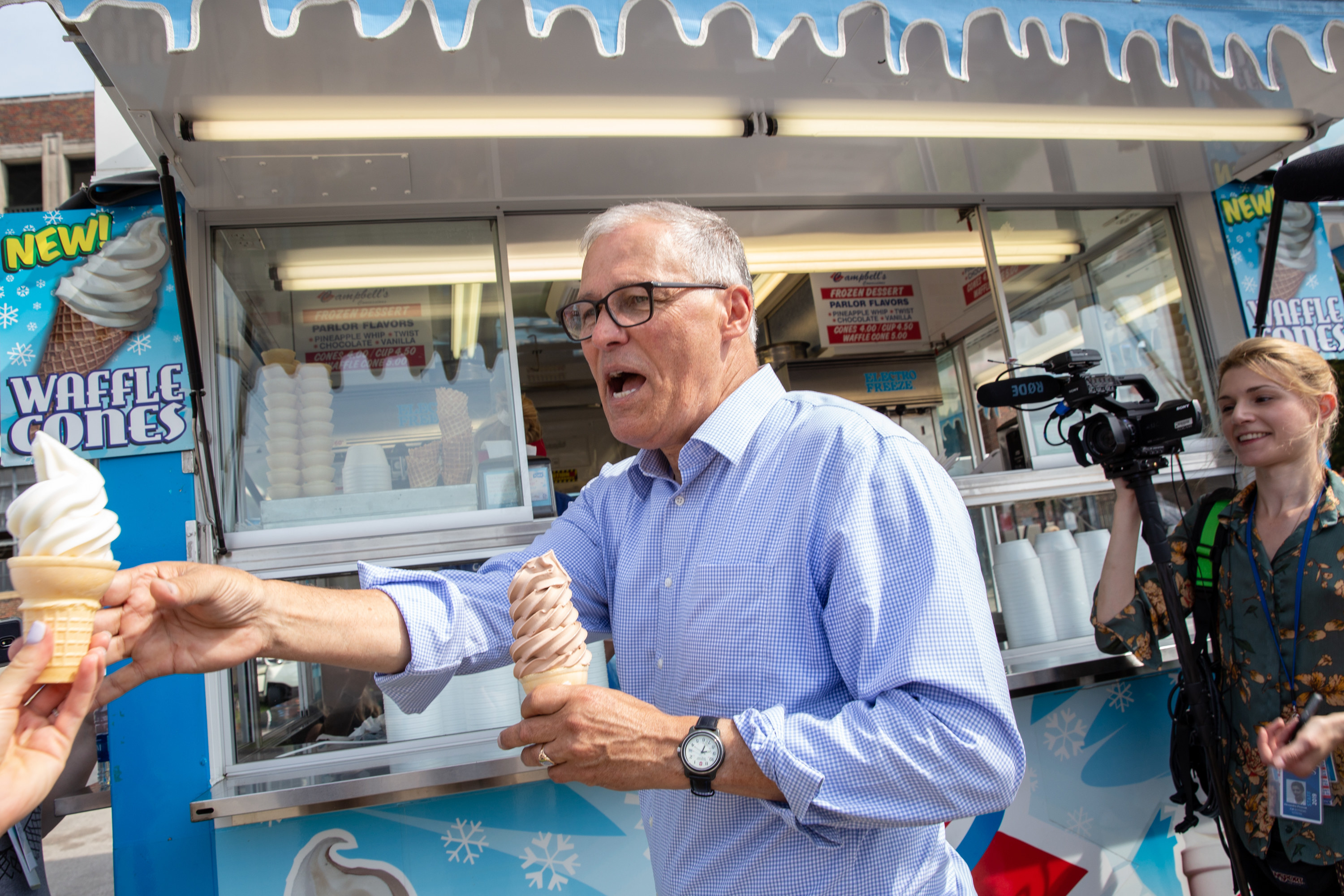 Julián Castro with the chili fries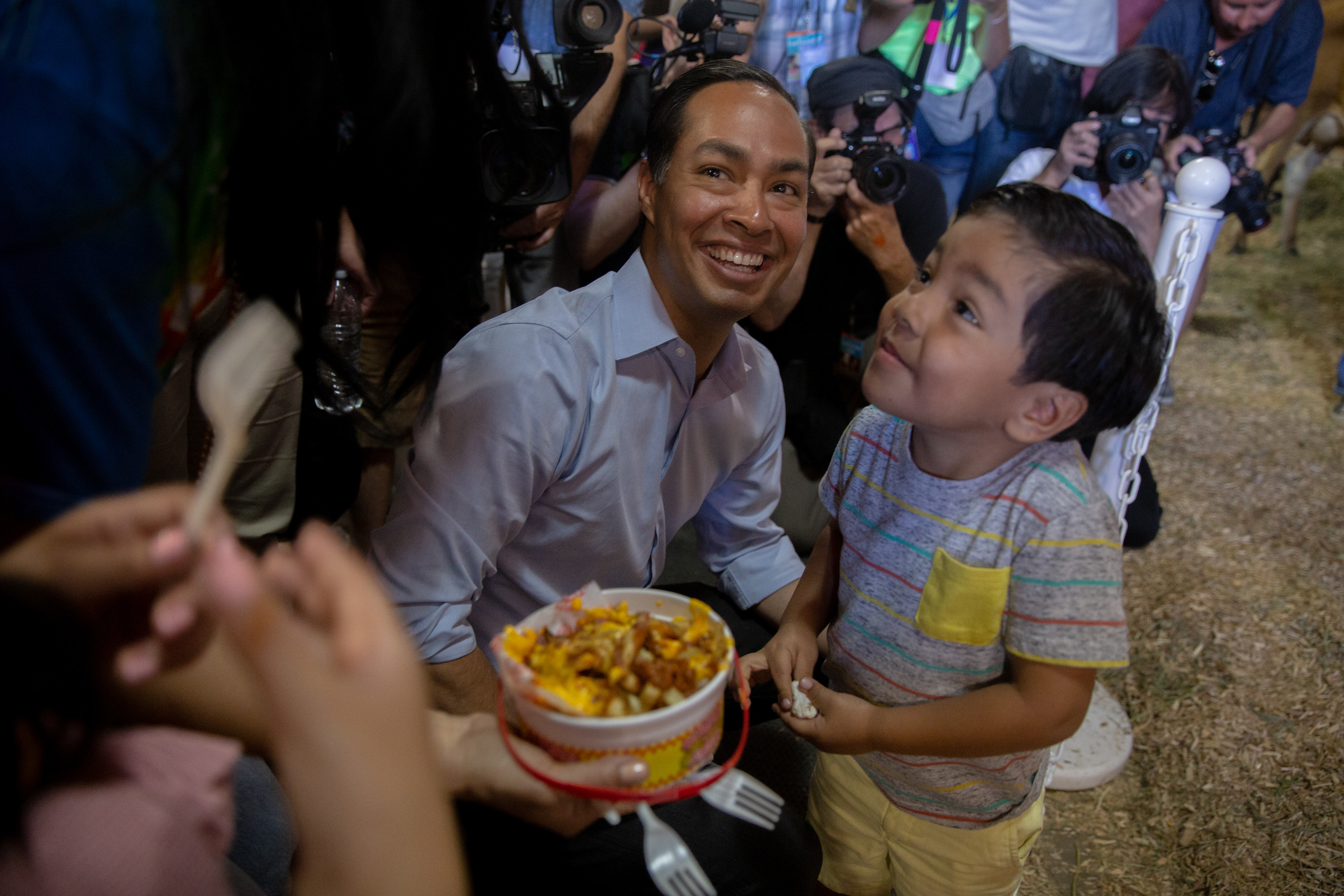 Andrew Yang loves his turkey legs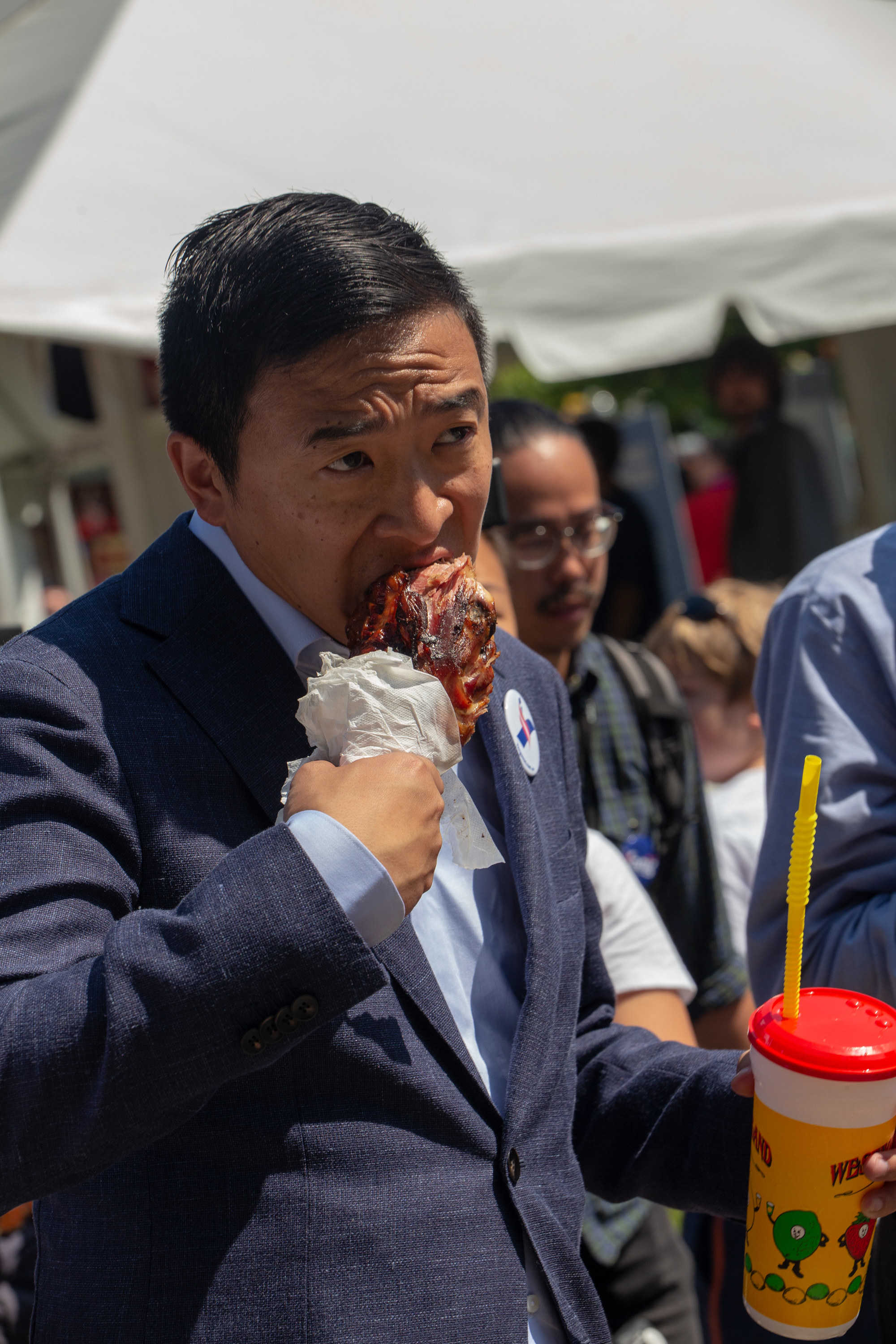 Rep. Tim Ryan's ice cream deserves a lot of attention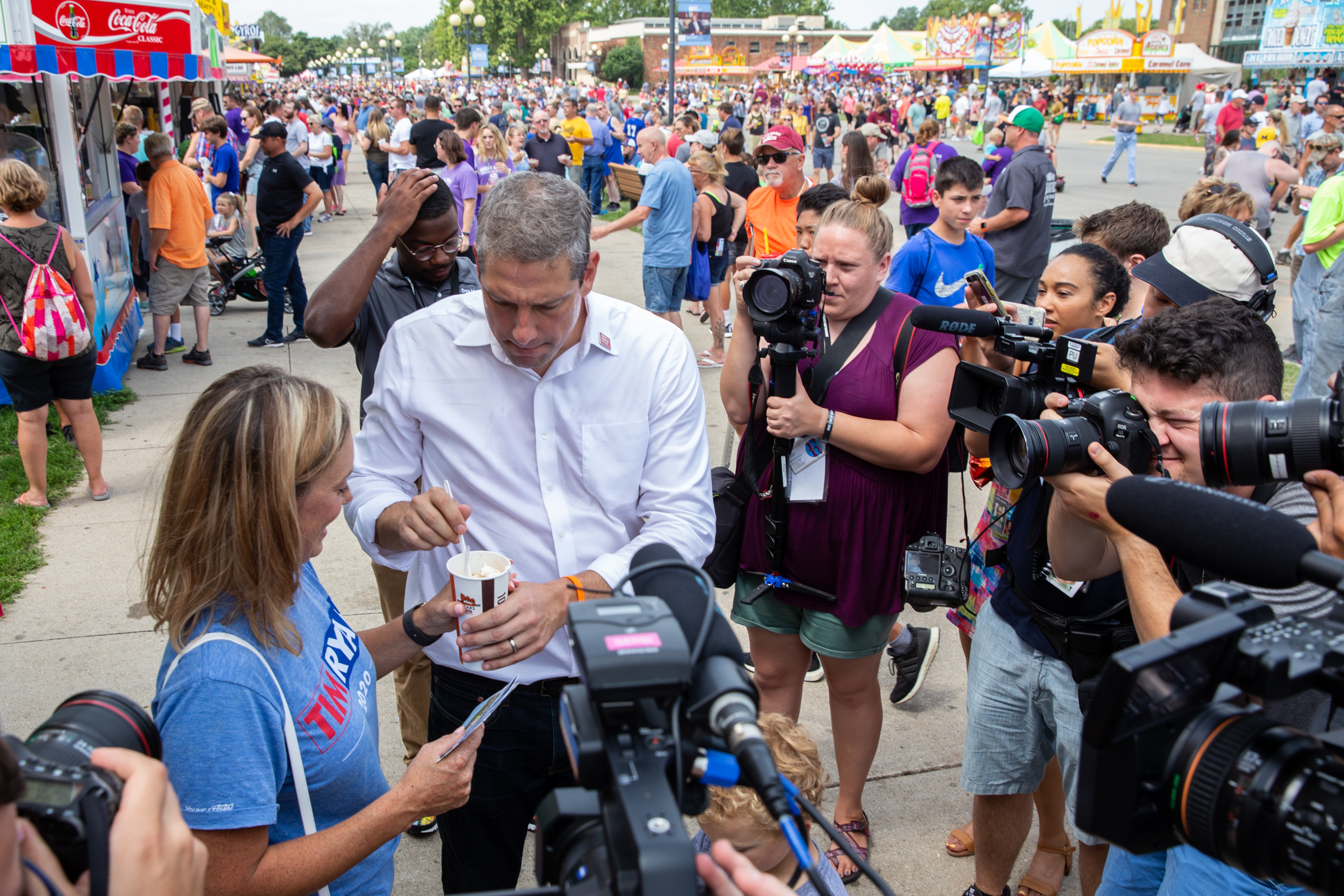 Sen. Elizabeth Warren is led away with her corn dog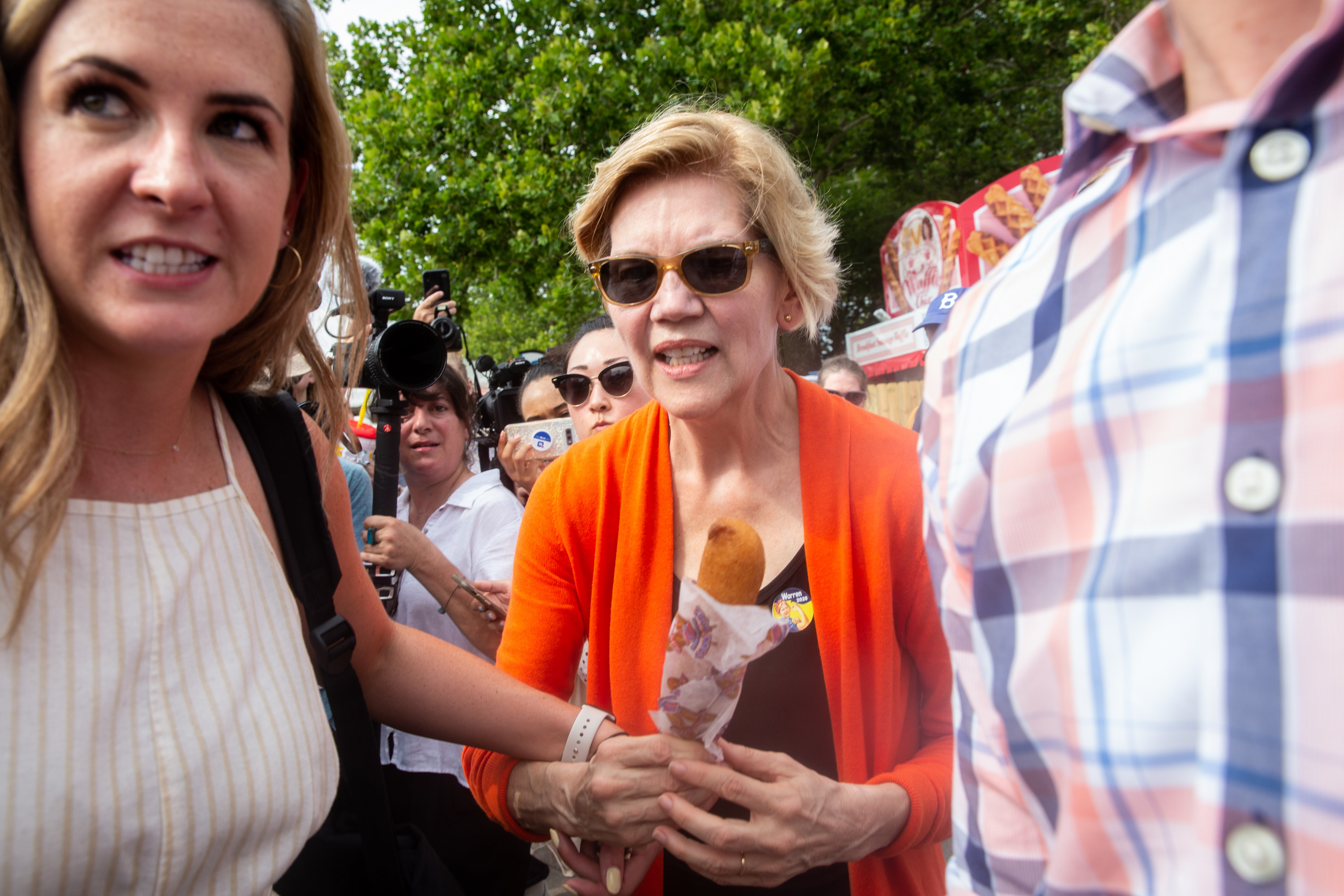 Sen. Bernie Sanders doesn't bother to wait for his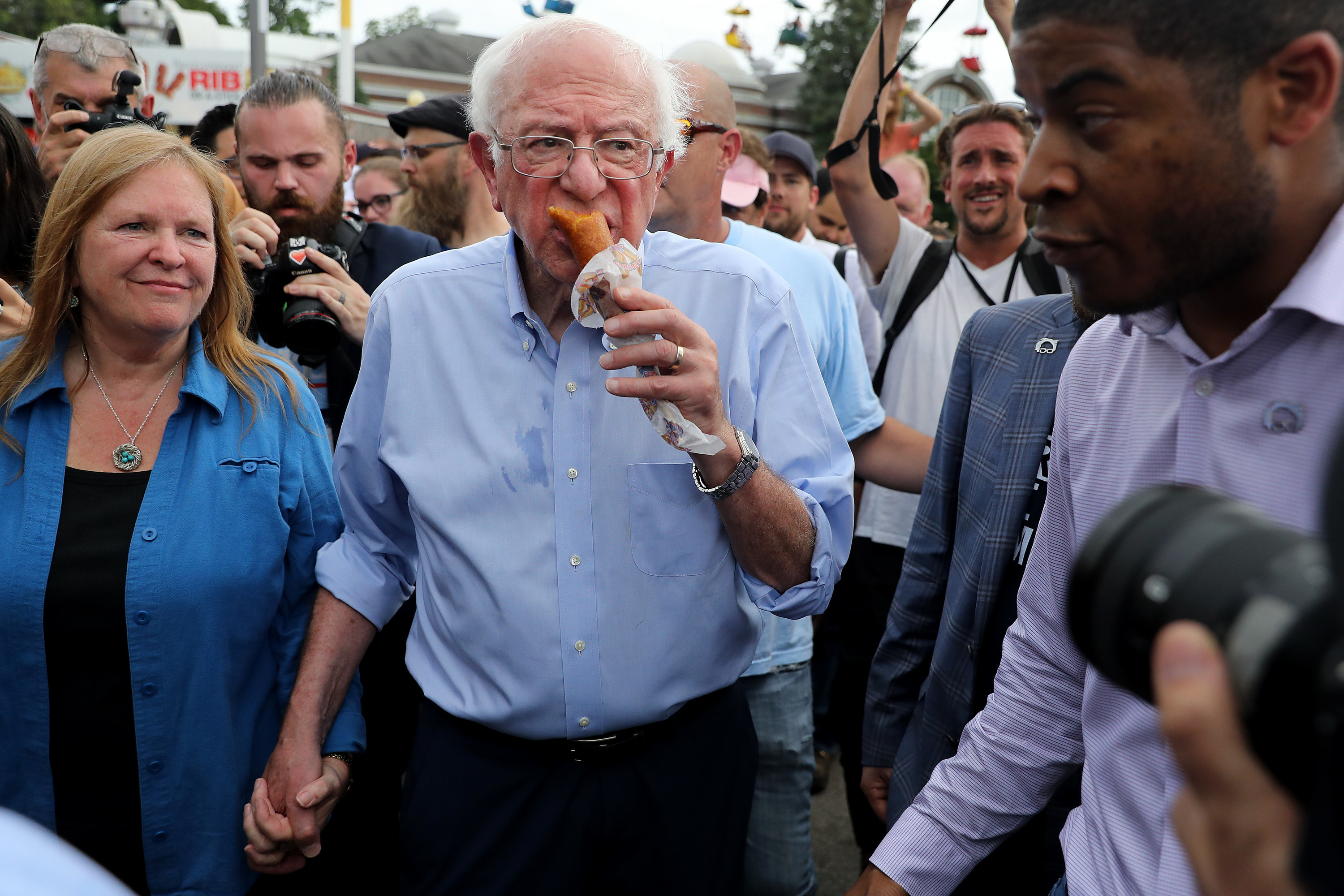 Sen. Cory Booker with something fried and probably delicious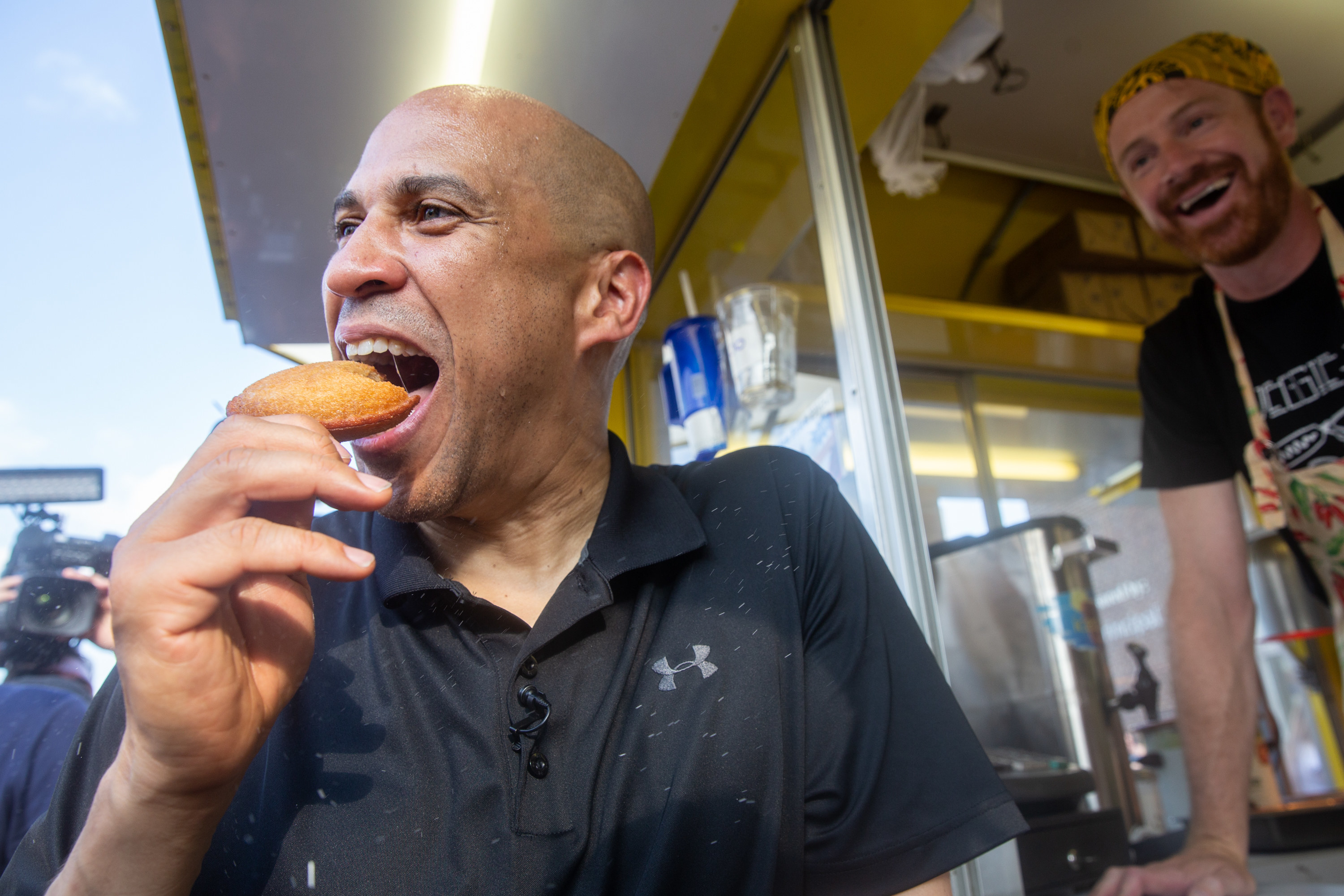 Sen. Kirsten Gillibrand just wants her ice cream, thanks