Most of us envision school gymnasiums and senior centers when we think of places to vote. But polling places have also been set up in far less conventional spaces this year.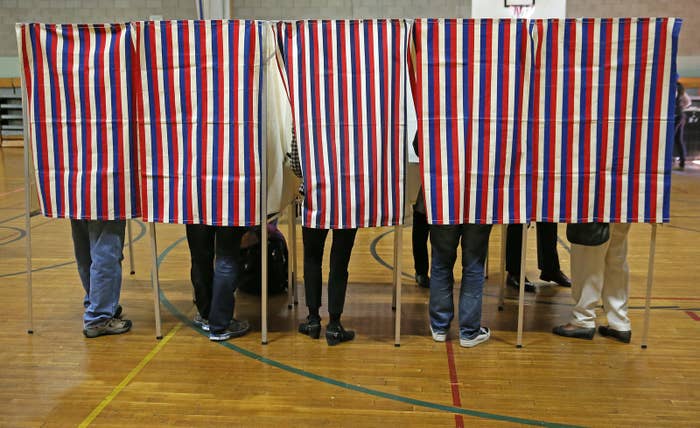 Some polling stations are in people's homes.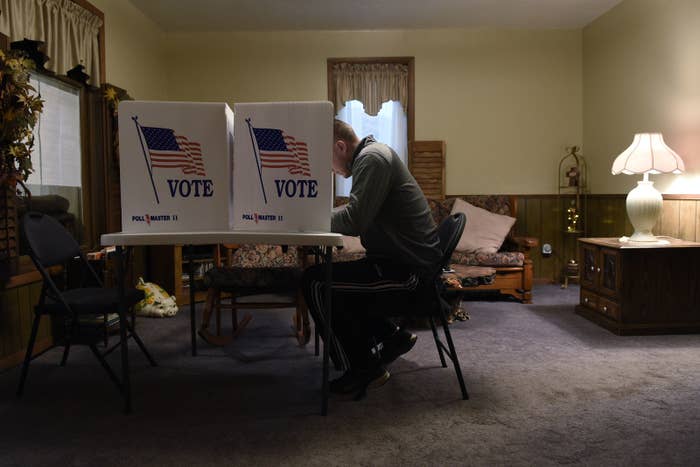 And in garages.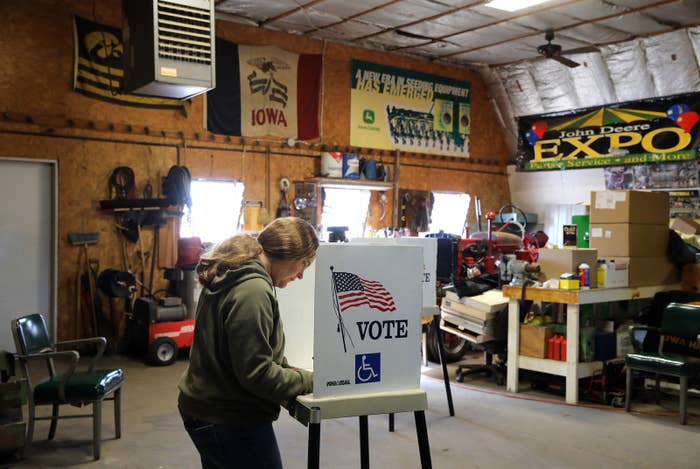 And in supermarkets.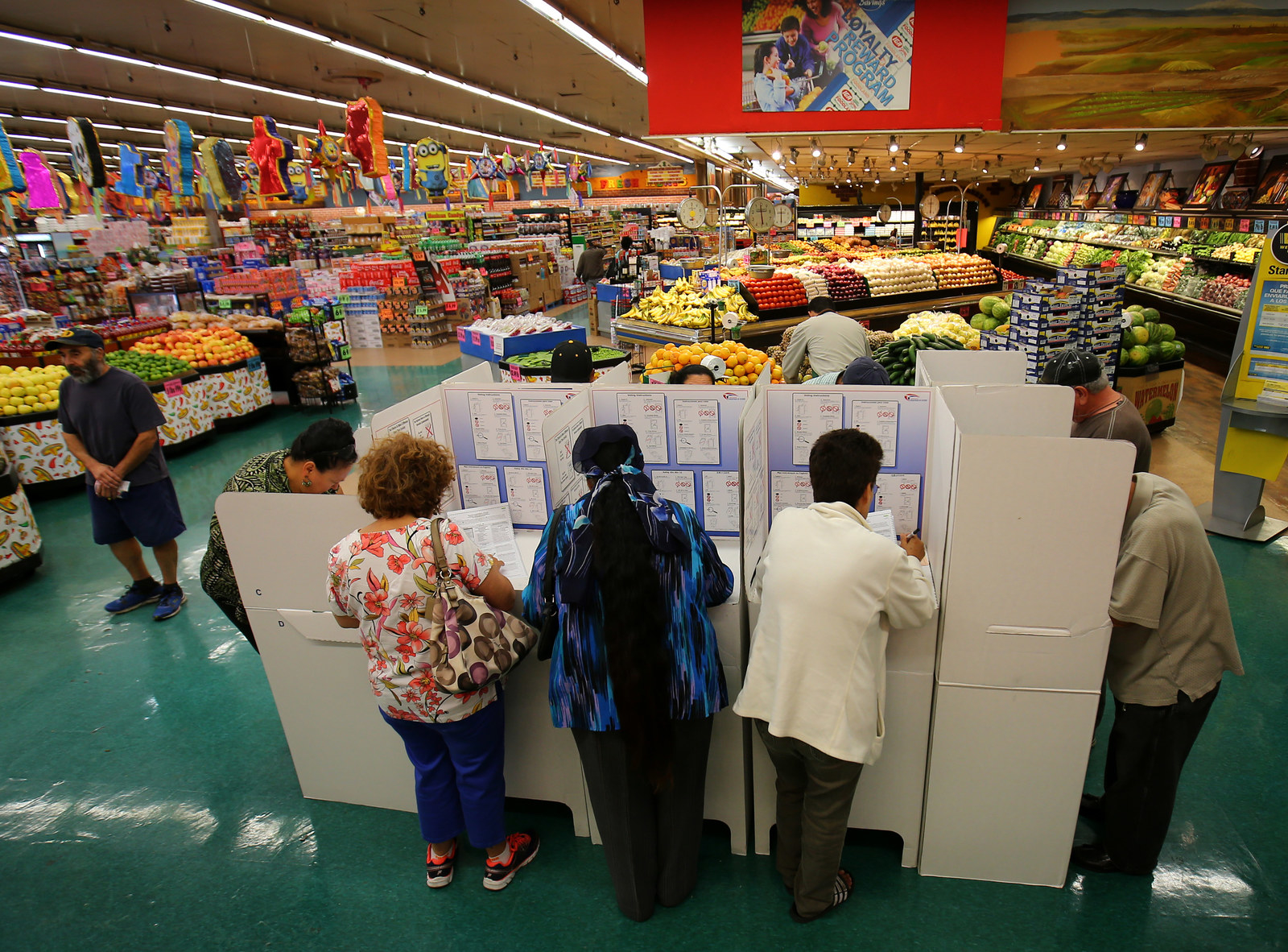 Laundromats make good places to cast ballots.
And some voters can shop for washer/dryers after voting at their local appliance store.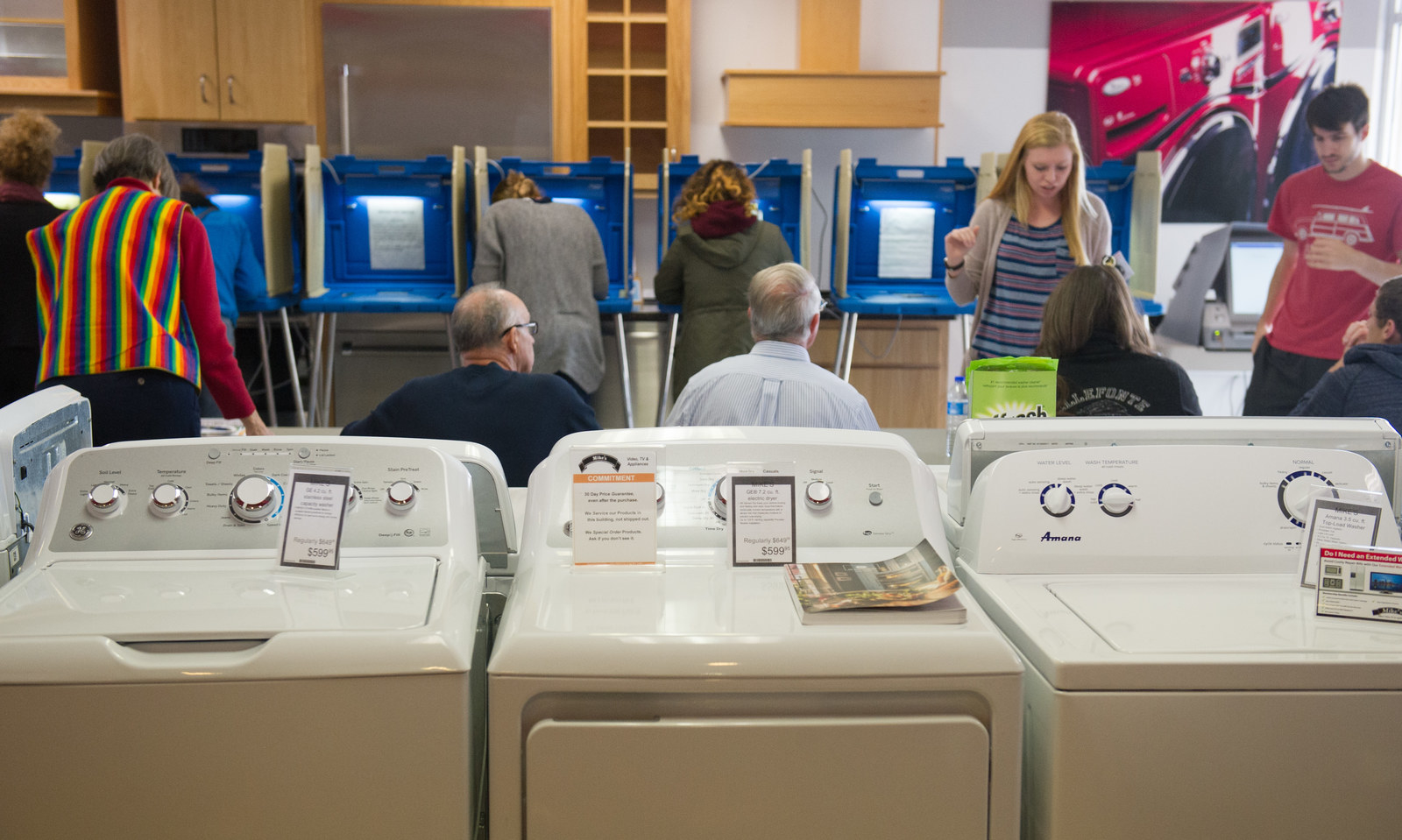 Some filled out their ballots at pool halls.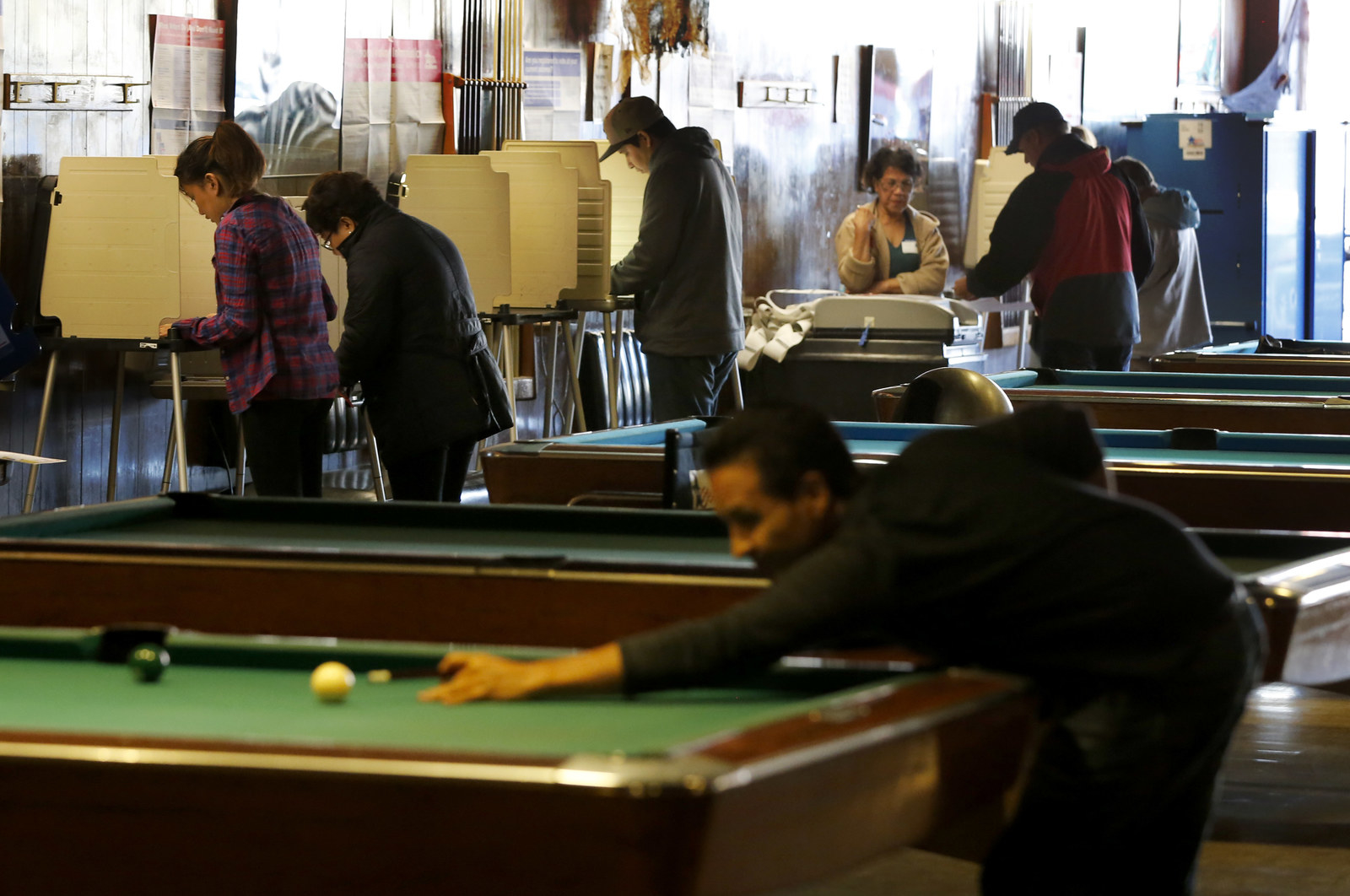 Others did so at an actual pool.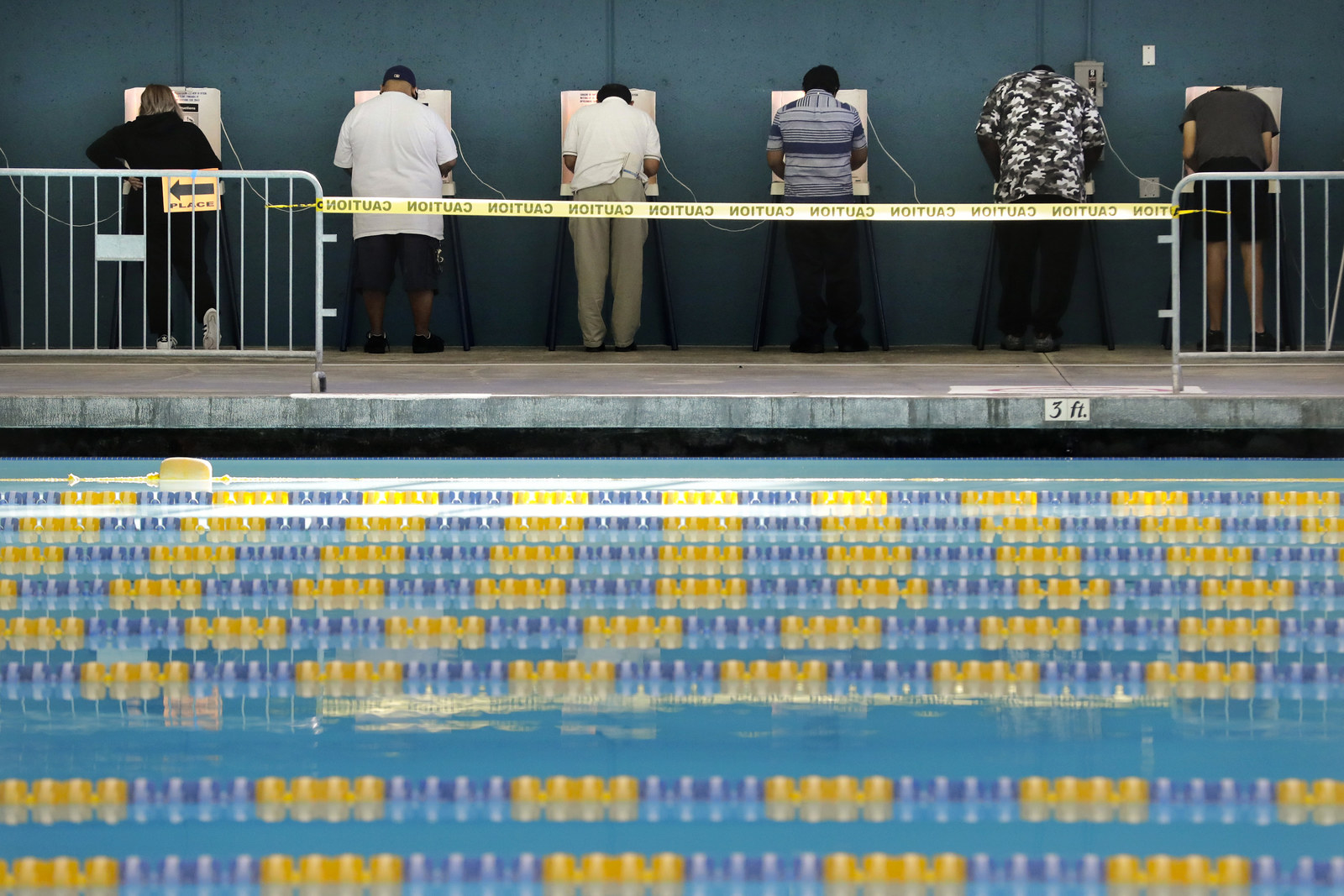 Voters even took to the beach.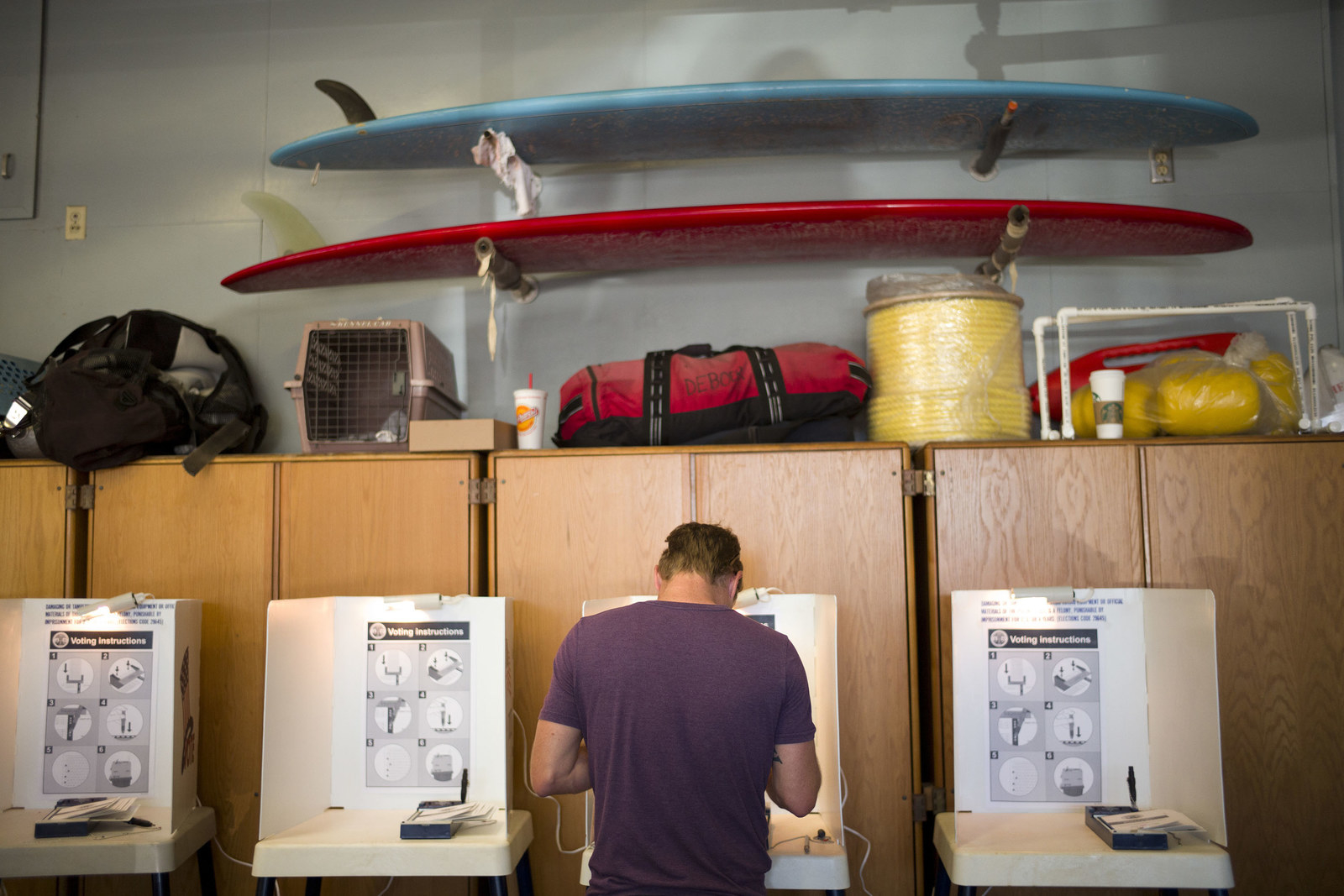 And to racketball courts.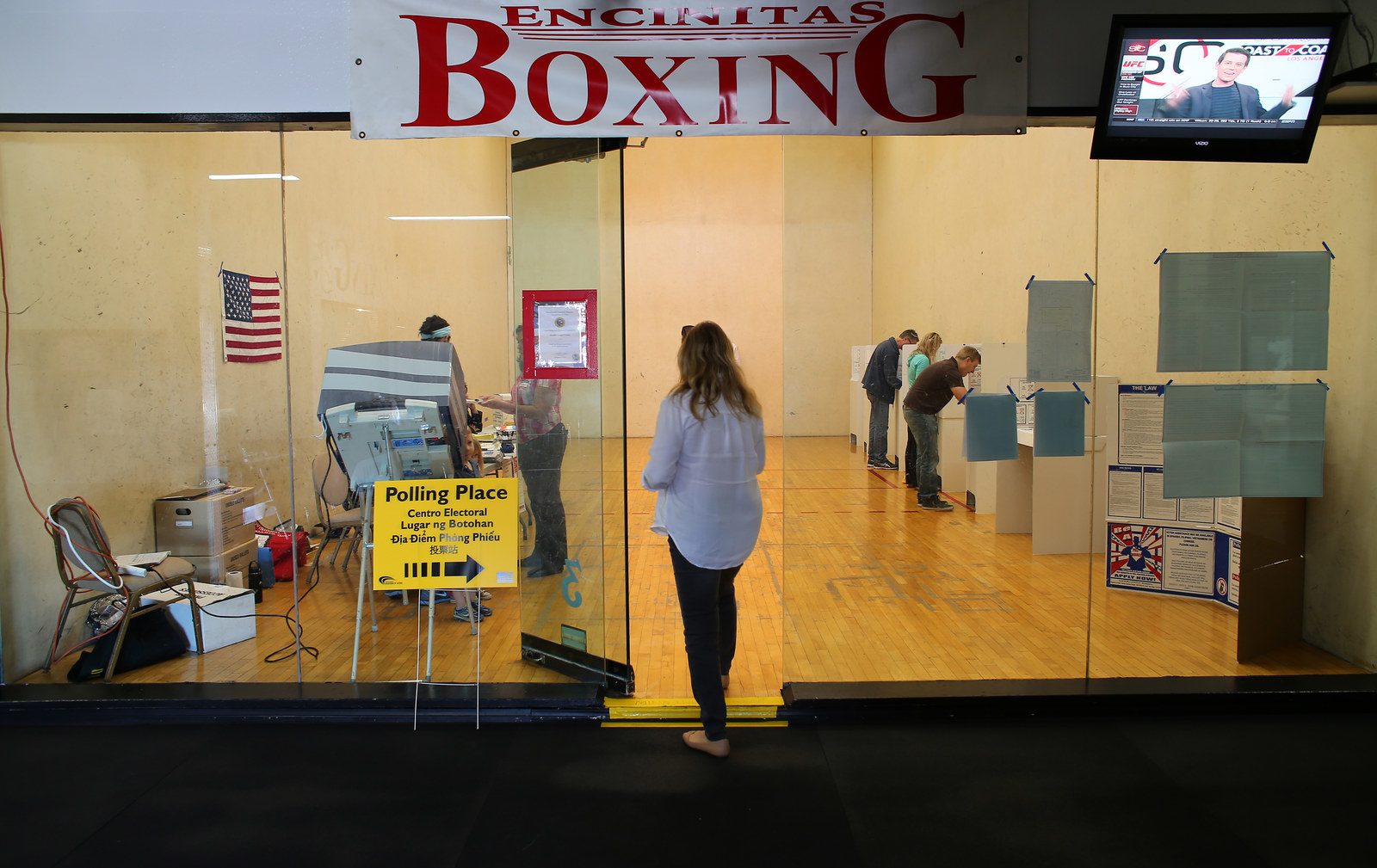 Some people literally voted in a cemetery. (They should be alive, though.)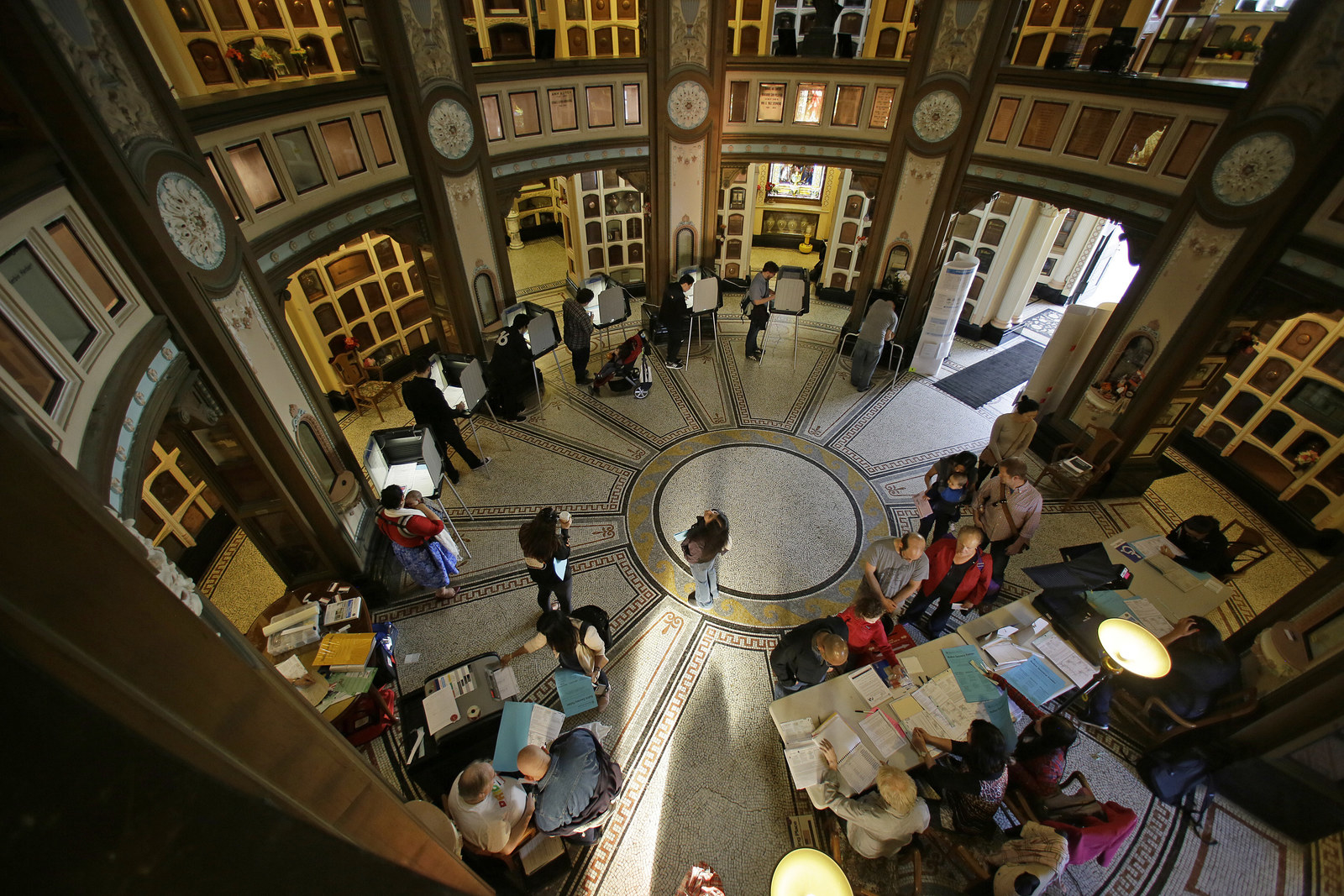 Democracy even happens in Chinese restaurants.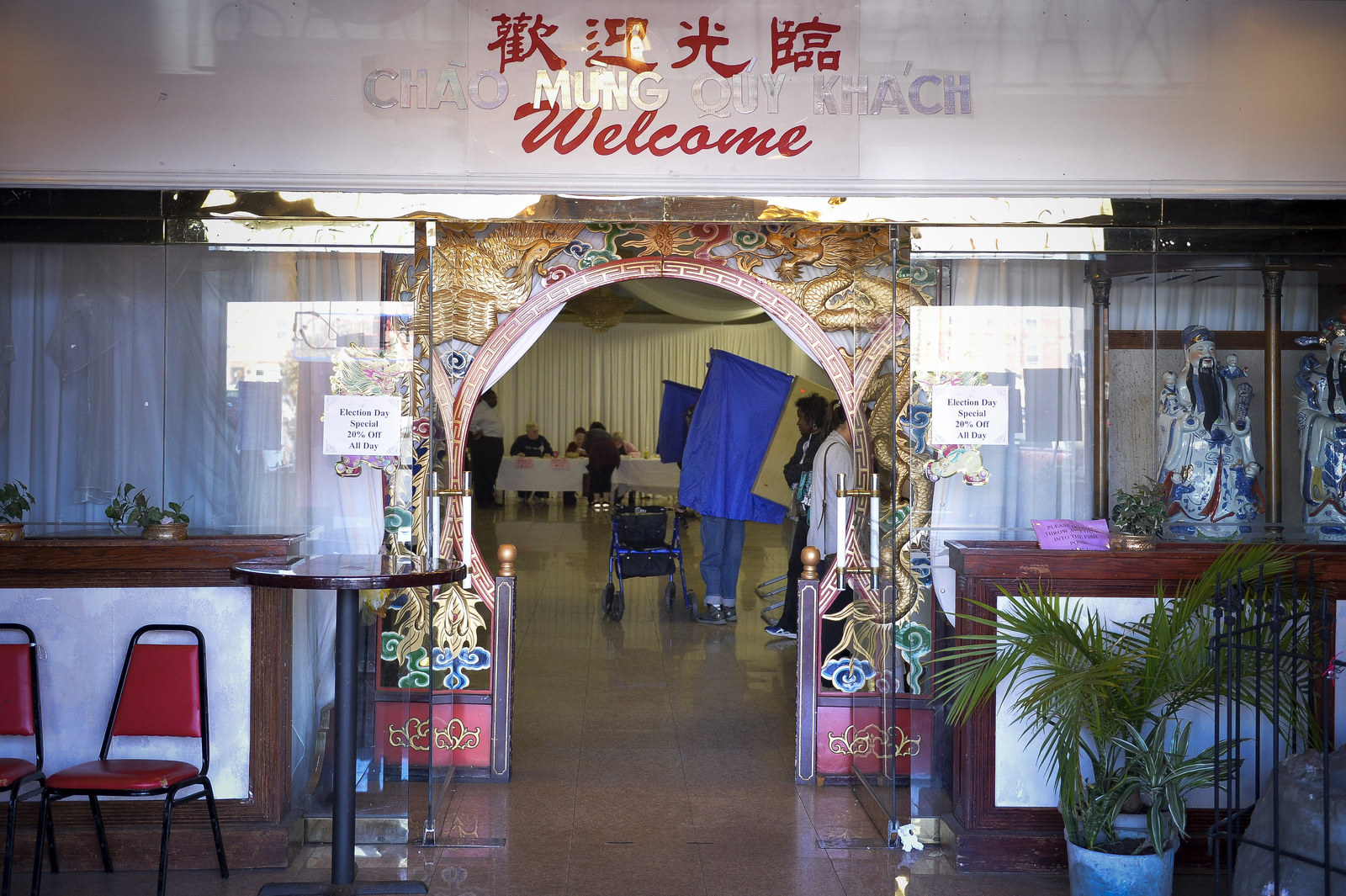 Why not vote while you get a haircut?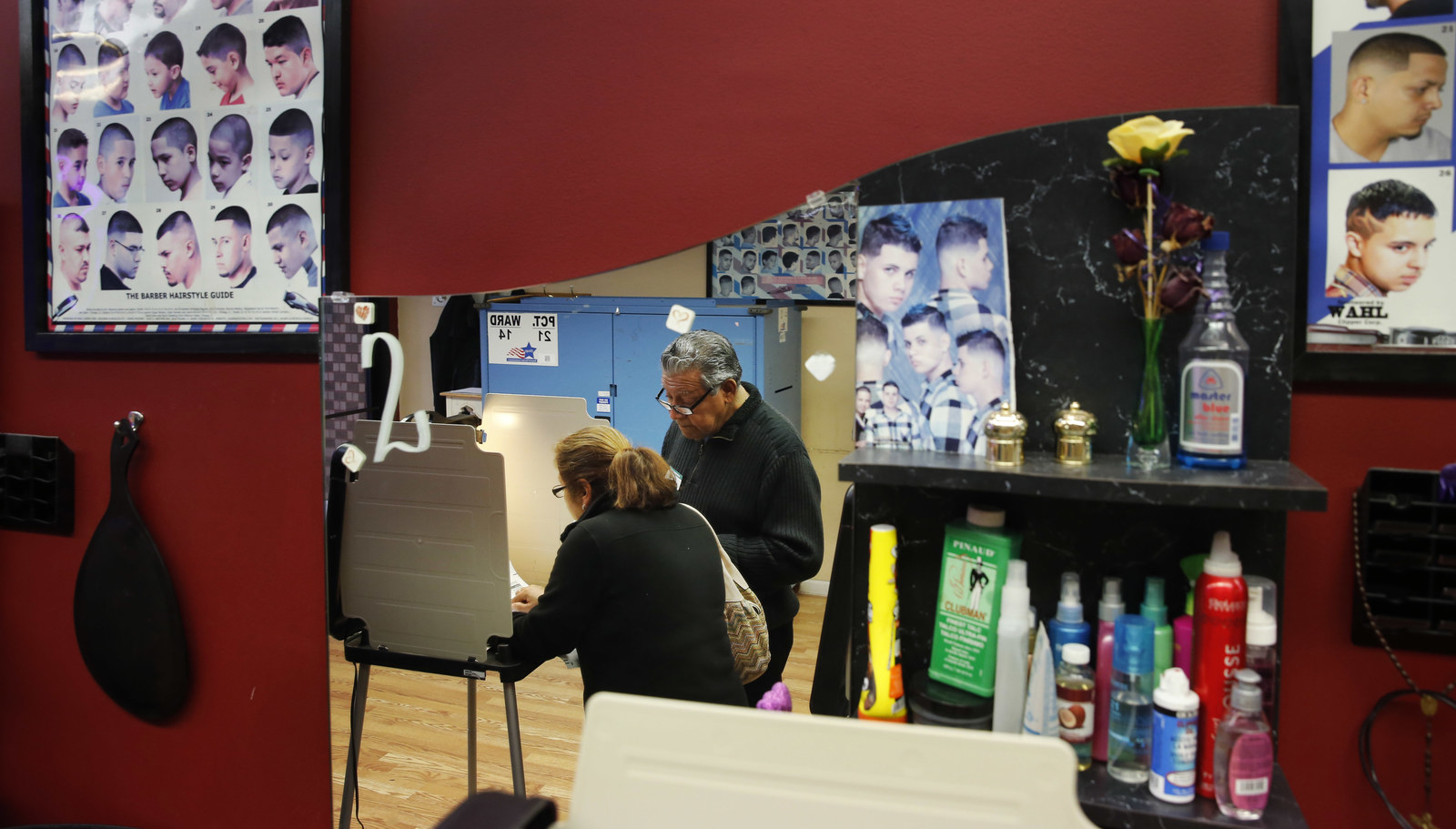 Or how about while you check out some art?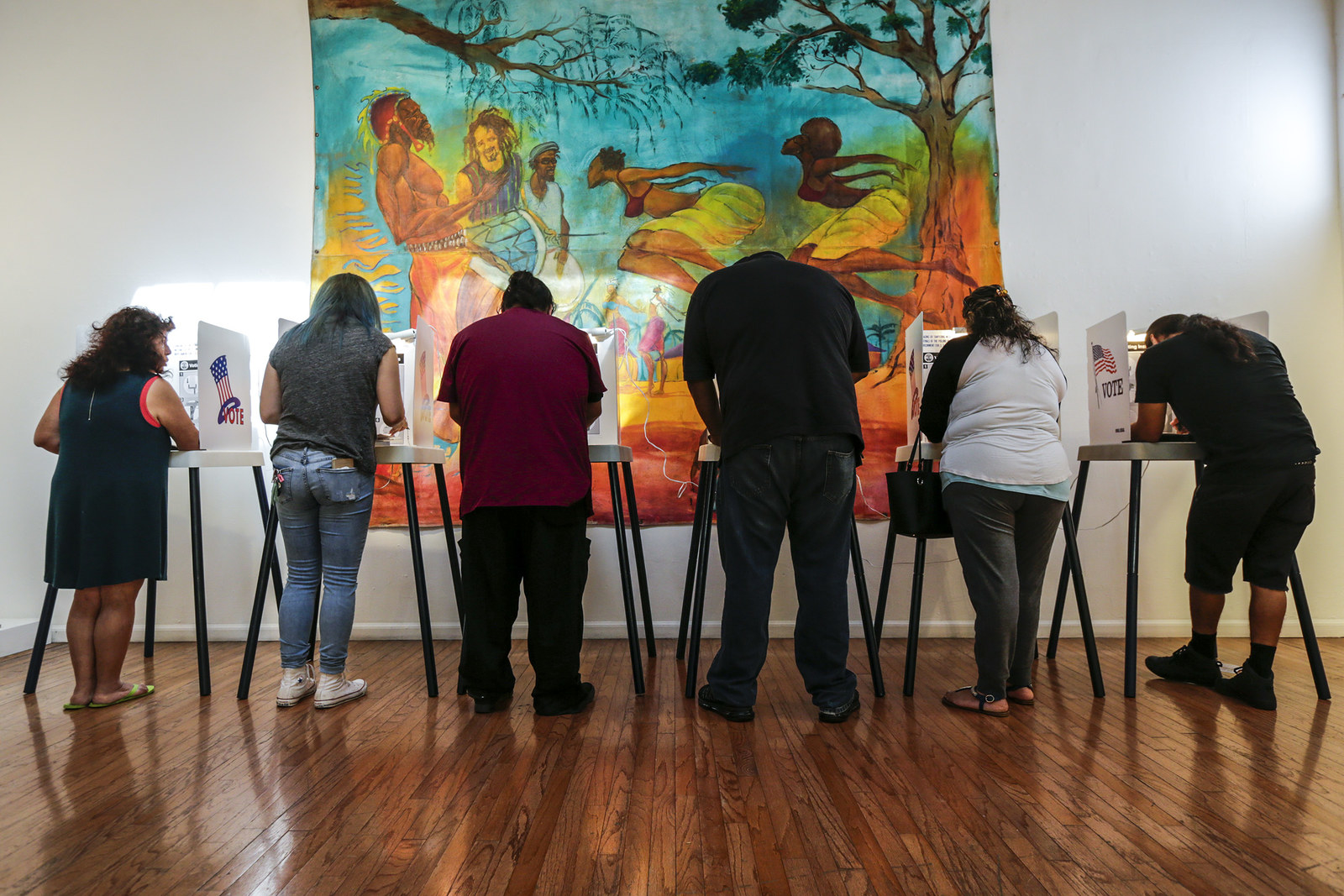 We're all in this together. Go vote!