James Deen Accuser Stoya Sidesteps Controversy At The XBIZ Awards
"It doesn't go over very well when I speak from my heart."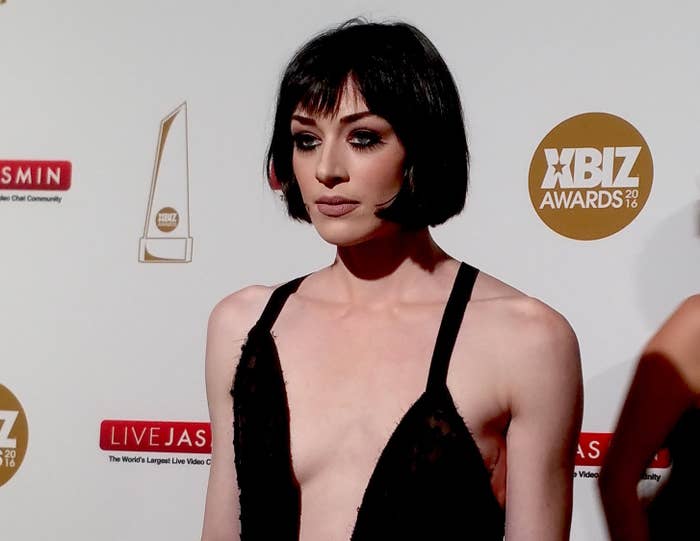 Earlier this week, the adult film star Stoya — who in late November accused her ex-boyfriend James Deen of rape on Twitter — once again tweeted frankly. This time, she wrote that she had sold her interest in her latest porn venture, TrenchcoatX, to her business partner; that she would not be attending next week's porn expo, AVN; and, she wrote, "I wish I could get out of hosting XBIZ."

The XBIZ Awards — when the adult industry celebrates itself — were Friday night at the J.W. Marriott Hotel in downtown Los Angeles, and Stoya was the host. No, there was no getting out of it.
If tensions were high in the room because Deen — despite Stoya's accusations of rape and more that followed from multiple women, both on porn sets and off — decided to attend the awards and walk the red carpet, Stoya quickly tried to defuse the messy situation.

Taking the stage, with little preamble, Stoya said: "Before we get started, and I hope you don't mind, I'd like to say a few words from my heart." She paused. "But really, I'd prefer not to. And it doesn't go over very well when I speak from my heart. OK. Phew! Now with that out of the way, please help me welcome our first presenters."
And that was that. Stoya — unsmilingly — also walked the event's red carpet, but not until more than an hour after Deen and his girlfriend Chanel.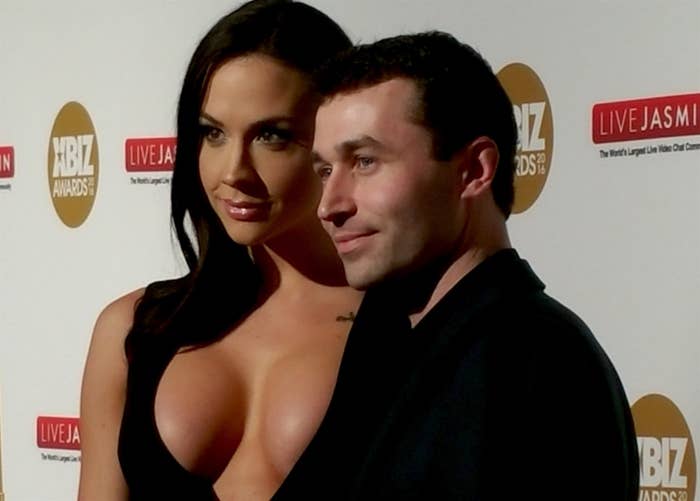 Stoya accused Deen of rape on Nov. 28 in a tweet that went viral. The accusations yielded its own hashtag, #istandwithstoya — and drew out other accusers too. In the immediate aftermath, Stoya's allegations seemingly shook the porn industry to its core, causing Deen to be immediately ex-communicated by Kink and Evil Angel, two companies with which he had previously done business. Deen emphatically denied the accusations, first on Twitter, then in an email interview with The Daily Beast. But for a few weeks, it looked like porn's most recognizable male star, whose fame had crossed over into the mainstream, might no longer have a career.

That seems not to have been the case. On Dec. 18, Deen began tweeting again. "So … how was your thanksgiving," he wrote in his first tweet since his Nov. 29. Then on Dec. 30, he tweeted, "back to porn porn and more porn!!!!!!!!!!" Based on his Twitter account and website, Deen seems to be back to business as usual.
Deen was nominated for Feature Movie of the Year, Male Performer of the Year, Crossover Star of the Year, and many more. He and his company were nominated for more than 20 XBIZ awards.
He did not win any.