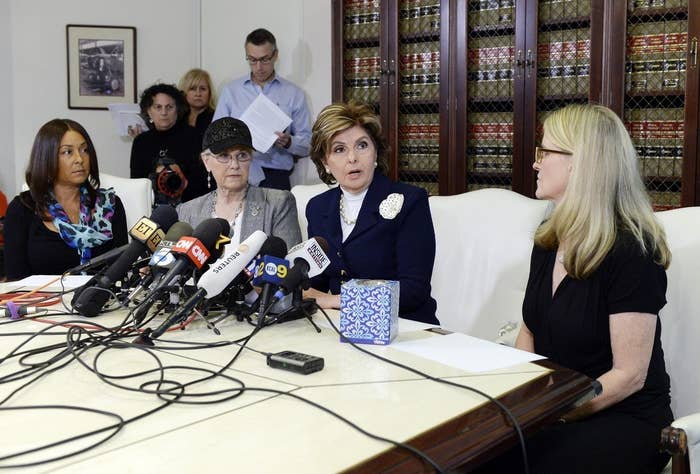 The continuous story of Bill Cosby's downfall — now months long — has entered a chaotic stage. The day after his former Cosby Show co-star Phylicia Rashad vigorously defended him to the website ShowBiz411, feminist attorney Gloria Allred presented three new accusers who leveled sexual assault allegations against Cosby.
None of the three women had ever spoken publicly about Cosby before. In Allred's conference room at her law offices in Los Angeles, they tearfully told stories that, at this point, sound familiar: Cosby, whom they thought of as a "father figure or favorite uncle," either offered to mentor them, or offered them tickets to his show. But during the course of their meetings, according to their accusations, the now-77-year-old comedian sexually assaulted them.
Cosby's attorney Martin D. Singer did not respond to BuzzFeed News' request for a comment. Cosby has never been charged with a crime.
Two of the women, Linda Kirkpatrick and Lynn Neal, alleged Cosby sexually assaulted them at the Las Vegas Hilton in the early 1980s when he performed there. Both women were in their twenties at the time, and both alleged that Cosby drugged and sexually assaulted them in his dressing room. According to Kirkpatrick, Cosby apologized to her the next day, which she thought was "sincere." She went to his dressing room again, they played backgammon, and, she alleged, he became sexually aggressive with her again — she said she "pushed him away."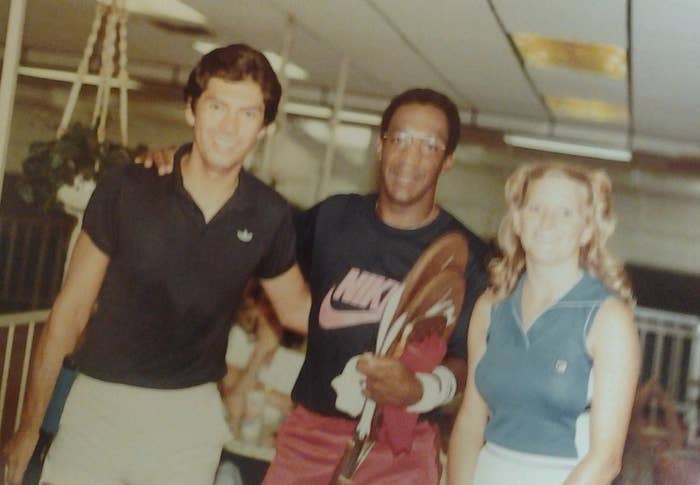 The third woman, identified only as "Kacey," said she knew Cosby when she was an assistant to Tom Illius, one of his agents at William Morris, from 1990 through 1996. She said they had "a cordial professional relationship," and "over time, he began to take a more personal interest" in her.
Eventually, she said, she met him for lunch at the Bel Air Hotel in Los Angeles, and in his bungalow, he gave her "a large white pill." "Next, I remember waking up in a bed with Mr. Cosby naked beneath his open robe," she said. "After that I did not want to see or work with Mr. Cosby so I left William Morris. I wanted to take legal action against Mr. Cosby at that time, but I was fearful that if I did, he would retaliate against me and my family."
As with previous accusers, none of the women's allegations fall within the statute of limitations in California or Nevada, and therefore, they cannot be prosecuted. And the women have no legal grounds on which to sue Cosby.
At a press conference in early December, with three other Cosby accusers, Allred called upon him to either waive the statute of limitations so these cases could go to court or to set aside $100 million so each woman with a claim against him could appear before independent arbitrators who would decide the merits of their allegations.
Allred said she has been in touch with representatives for Cosby, but as for her proposals, she said, "I will just say that they have not accepted my offer."
The Cosby story, which bubbled up throughout 2014, but really gained steam in the fall, eventually leading NBC to cancel its sitcom project with him, has only barely abated. It even factored into Sunday's premiere of Celebrity Apprentice, when Keshia Knight Pulliam, who played Rudy Huxtable on The Cosby Show, was fired by Donald Trump for not calling Bill Cosby to donate to her team's cause. "I have not talked to Bill Cosby on the phone in I don't know how long," she told Trump.
The episode was filmed last spring, prior to Cosby's downfall, but representatives for NBC did not respond to BuzzFeed News earlier this week about why the network chose not to air a disclaimer before or during Celebrity Apprentice that might have made the scene between Pulliam and Trump less uncomfortable to watch for viewers. After the episode aired, in an interview with TVLine, Pulliam was asked about the allegations against her former TV dad. "I really can't speak to that because that wasn't my experience with him," she said. "I can only speak to the man who gave back to so many schools and charities and created such an amazing show that's changed the landscape of television."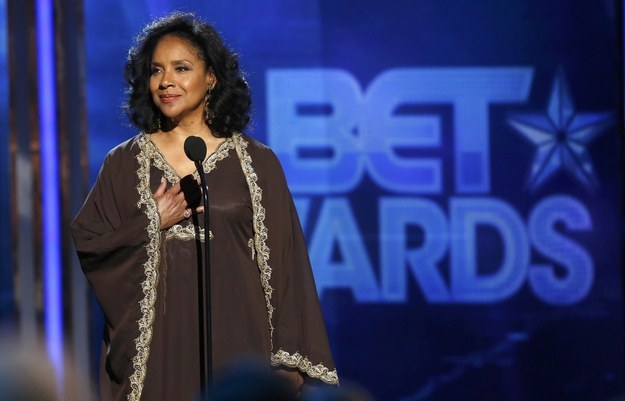 Rashad, who played Pulliam's on-screen mother and Cosby's wife, Clair, spoke in even stronger terms this week in her first public defense of Cosby. On Tuesday, she told Roger Friedman of ShowBiz411 "I love him" and dismissed Cosby's accusers, saying, "Forget these women" and "Oh, please."
"What you're seeing is the destruction of a legacy," she said. "And I think it's orchestrated. I don't know why or who's doing it, but it's the legacy. And it's a legacy that is so important to the culture." As for the larger conspiracy she alluded to, Rashad told Friedman, "Someone is determined to keep Bill Cosby off TV."
When BuzzFeed News reached Friedman on Wednesday, he said in an email that yes, Rashad's unguarded comments were made with her knowing he was going to publish them. Had Friedman asked Rashad about Cosby's settled sexual assault lawsuit from 2006 with Andrea Constand? Or why Cosby had made a deal with the National Enquirer in 2005 to kill a story about him in exchange for an interview?
"We didn't discuss anything else," Friedman wrote. He added: "I think she's great. I am very dismayed that people might attack her for defending her friend."
Though her agent did not respond to a request to comment from BuzzFeed News, Rashad seems to have decided to continue her Cosby defense. An ABC News interview with her will be spread over Wednesday's World News Tonight With David Muir, late Wednesday night's Nightline, and Thursday's Good Morning America.
In a clip sent by ABC News, Rashad said of Cosby, "He's a genius. He is generous, he is kind, he's inclusive." She blamed media coverage as well. "What has happened in the media is declaration of guilt without proof."
As for Rashad's more inflammatory comments about Cosby's accusers, ABC News' Linsey Davis asked her about saying "forget these women."
"And that was a misquote," Rashad responded. "That is not what I said. What I said is this is not about the women, this is about something else. This is about the obliteration of legacy."
She continued: "I am a woman. I am a woman. I would never say such a thing."
Friedman did not respond to BuzzFeed News about Rashad's characterization of his interview, but later added a note that said: "I did not misquote Phylicia Rashad. But she didn't mean for it to be taken the way it was, and I should have punctuated. There was NEVER the meaning in 'Forget those women' that she was saying to actually forget or dismiss then. She meant, 'those women aside'– as in, she's not talking about that, she's talking about Cosby's legacy being destroyed."
He also took out that quotation, "because it was misunderstood, and not for any other reason," he wrote.
Allred had specifically mentioned Rashad's comments at Wednesday's press conference. "If Mr. Cosby's legacy is destroyed, he has no one to blame but himself," she said. "Phylicia, if anyone did to you or to your daughter, your sister or your mother, what Cosby is alleged to have done to these women, I have no doubt that you would not be saying, 'Forget these women.' Instead you would be supporting them."
This story was updated with Roger Friedman's clarification of what he thinks Rashad meant when she said "forget these women" — but he maintains she did say it.
This story was updated after publication with quotations from Phylicia Rashad's interview with ABC News in which she further defends Cosby, but also says Friedman misquoted her.