Judge Orders Bill Cosby Deposition In Janice Dickinson's Defamation Lawsuit
Cosby, as well as his former attorney, Martin Singer, were ordered deposed regarding their public statements on Dickinson's rape allegations. [Updated]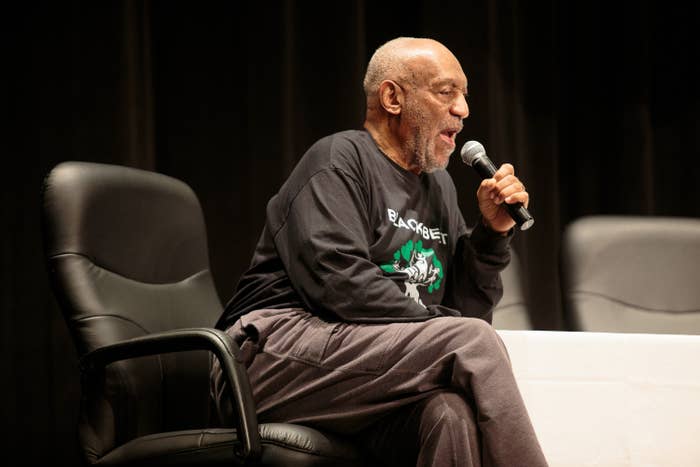 Bill Cosby and his former attorney Martin D. Singer will be deposed by attorneys representing Janice Dickinson in her defamation lawsuit against the comedian.
Last year, Dickinson — the former model and reality television mainstay — came forward to accuse Cosby of having raped her in 1982. In an interview with Entertainment Tonight, she alleged that Cosby had flown her to Lake Tahoe with the promise that he would help her career. Instead, she said, he allegedly gave her wine and a pill, and then sexually assaulted her.
Dickinson alleges that Cosby defamed her when he called her a liar.
Los Angeles County Superior Court Judge Debre Weintraub on Monday granted the request to depose, which was filed by Dickinson's attorney, Lisa Bloom.
Bloom told BuzzFeed News that she used the cases of other women who have come forward with defamation actions against Cosby to bolster her request and convince the judge that the depositions were necessary.
"Each of these brave women has helped pave the way for others to come forward and tell their stories," she said.
Dickinson's story was similar to the pattern described by other Cosby accusers at the time. In the immediate aftermath of what Dickinson said, Netflix canceled a Cosby comedy special set to air later that month, and NBC scuttled its plans to create a family comedy around the formerly beloved comedian. TV Land also pulled reruns of The Cosby Show from its lineup.
"Ms. Dickinson is proud to stand with the more than fifty women who have accused Mr. Cosby of attempted or actual sexual assault," Bloom said in a statement.
When Dickinson came forward, Cosby had been facing a torrent of rape accusations, both old and new. Cosby himself has never spoken about any of the allegations — which now number more than 50 — nor has he publicly discussed the lawsuit he settled with Andrea Constand in 2006, who had accused him of drugging and molesting her.
But Singer, one of Cosby's attorneys at the time, did issue statements on his behalf, which now serve as the basis for Dickinson's defamation lawsuit. In a letter to BuzzFeed News last year, published in its entirety here, Singer called Dickinson's claims "false and outlandish," and said she had "completely fabricated the story of alleged rape." Singer also accused Dickinson of lying about not including her accusations against Cosby in her memoir for fear of being sued.
Singer no longer represents Cosby, which was first reported by The New York Times last week.
Cosby and Singer were ordered to be deposed by Nov. 25.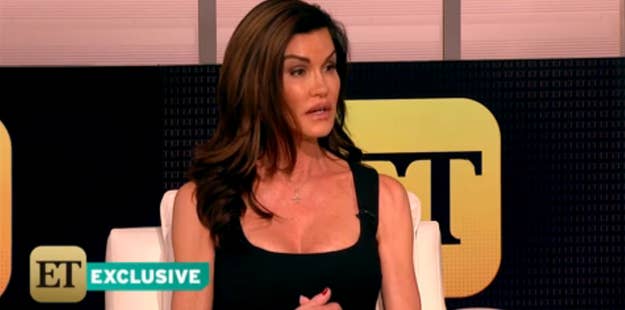 In court documents filed in Los Angeles and reviewed by BuzzFeed News, Bloom cited, among other things, a recent Massachusetts court's decision to allow another defamation lawsuit from three other accusers to proceed. She also cited Cosby's 2005 deposition in the Constand suit — unsealed in July 2015 — in which Cosby admitted under oath that he had given sedatives to women with whom he wanted to have sex.
In Dickinson's declaration, she retells her story about Cosby, as well as why she did not include her allegations of rape in her memoir. She cites several people she has told the story to over the years, including her book's ghostwriter and the publisher of the book, Judith Regan. Dickinson also specifies that in a 2006 appearance on The Howard Stern Show, she said, "The guy's a bad guy. Let me just say that. He preys on women that just come out of rehab."
Dickinson, who will have to prove malice in order to win this lawsuit, says her "peace of mind has been shattered" because of Cosby's camp saying she had lied about the alleged rape.
"I am not a liar," Dickinson's declaration states. "I am speaking the truth. Bill Cosby drugged and raped me. It was one of the worst experiences in my life."
Singer did not respond to a request to comment. However, Cosby's representative wrote in an email response to BuzzFeed News, "What will be posted from our opposition?" and then did not reply again.
Cosby has already been deposed earlier this month in another lawsuit, one brought by Judy Huth, who claims he molested her in 1974 when she was 15.
Here is Janice Dickinson's declaration, filed this week in Los Angeles.
Download PDF