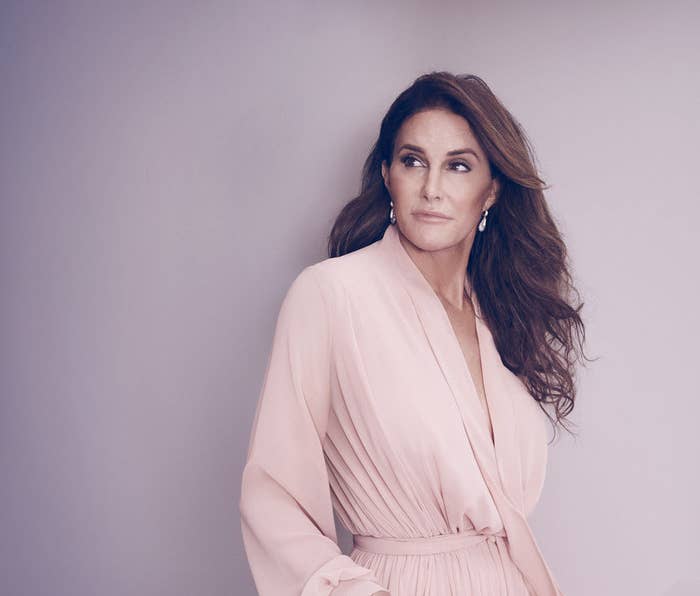 Despite lower than anticipated ratings, E! has renewed I Am Cait for a second season.
Season 1 of I Am Cait, which documented Caitlyn Jenner's transition, ran for eight episodes during the summer, concluded in September. A source close to the show told BuzzFeed News that Season 2 could premiere in March of next year.
Jenner came out as transgender to ABC News' Diane Sawyer in late April after several years of speculation in the gossip press about her appearance. Then, on June 1, Vanity Fair featured Jenner on its cover with the headline, "Call Me Caitlyn."
Though Jenner's second act as a celebrity was as a Kardashian family member, I Am Cait struck a very different tone from Keeping Up With the Kardashians. There were scattered appearances from Kim Kardashian, Khloe Karsdashian, Kris Jenner, and Kylie Jenner, and some drama therein. But mostly, the show followed Jenner, 65, through her self-education about transgender issues. She surrounded herself with a group of trans women from whom she seemed to learn quite a bit, having lived in a bubble of celebrity and privilege since her time as an Olympic gold medal winner in 1976.
I Am Cait premiered in July to 2.7 million live-plus-same-day viewers, which, considering the hype, was disappointing. It sank from there by more than half, but by the end of the season, ratings stabilized. The season finale drew an audience of 1.3 million.
UPDATE
In late October, E! confirmed the news of I Am Cait's renewal, noting Season 2 will debut in 2016.
"Caitlyn's story has ignited a global conversation on the transgender community on a scale that has never been seen before," Jeff Olde, E!'s executive vice president of programming and development, said in a statement. "We are honored Caitlyn has chosen to continue to share her ongoing story with our viewers around the world."
And Jenner tweeted the following: