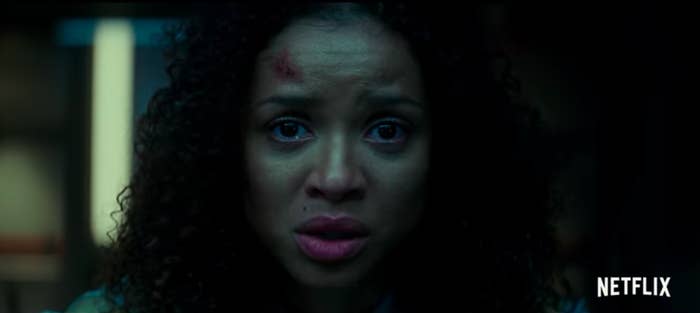 The new Cloverfield movie — called The Cloverfield Paradox — went up on Netflix right after the Super Bowl ended.
The surprise was announced during an ad in the first half of the game that promises it was "coming very soon." Netflix then sent out an email to press that it would go up after the game. That ended the many delays in releasing this film, once called God Particle, then referred to as the untitled Cloverfield movie, then God Particle again, then rumored to be Cloverfield Station, and finally The Cloverfield Paradox.
The film's sale to Netflix — reported as a possibility last month — is a financial win for Paramount, the studio that off-loaded it, and for producer J.J. Abrams' Bad Robot. And now Netflix benefits from the stunt of the movie's surprise drop, which is very much in line with the franchise's viral history, as well as being in business with the sought-after Abrams. Paramount had long wondered how to market this film, and feared the end product seemed more like a "Syfy channel pilot," said a source close to the movie, and not something designed for theatrical release. Representatives from Paramount, Bad Robot, and Netflix did not respond to requests to comment.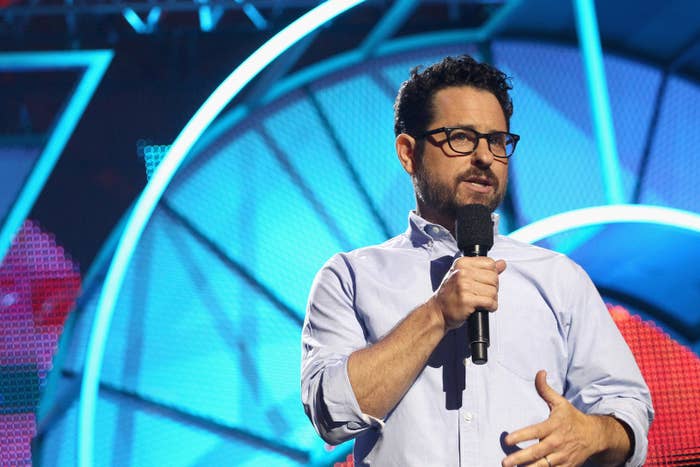 First developed in 2012 by Bad Robot and Paramount, the project has been troubled from the start. Initially, it was meant to have a budget under $5 million and was not set in the Cloverfield universe. In 2015, Doug Jung was hired to revise Oren Uziel's original screenplay; the following year, news broke that the film was to be part of the Cloverfield franchise, which began with 2008's Cloverfield ($170 million worldwide on a $25 million budget) and continued with 2016's 10 Cloverfield Lane ($110 million worldwide on a $15 million budget). The final budget for Paradox was reportedly more than $40 million.
As with all Abrams projects, the film has been shrouded in secrecy — there hadn't even been a glimpse of it until Sunday night, in front of more than 100 million viewers. Paradox is set on the International Space Station, where a group of astronauts is imperiled by both external and internal forces (something seems to be murdering them!). Directed by Julius Onah, and starring Gugu Mbatha-Raw, David Oyelowo, Daniel Bruhl, Elizabeth Debicki, Chris O'Dowd, and Zhang Ziyi, the movie was filmed in summer 2016. But it needed work, and there were reshoots in late 2017, overseen by Abrams, which apparently included a new ending.
Despite Netflix's purchase of Paradox, Paramount retains the rights to any future Cloverfield films. And one may come out sooner rather than later: Overlord, Abrams' upcoming World War II zombie film, is scheduled to be released (by Paramount) in November, and according to the internet, it's Cloverfield 4.