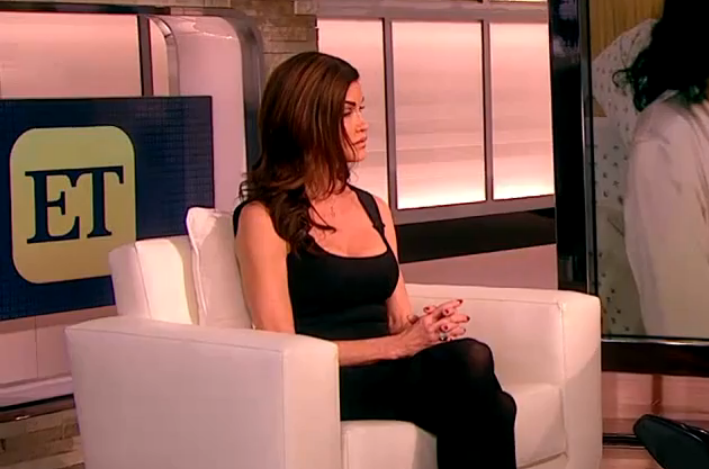 Bill Cosby has been experiencing a torrent of criminal accusations and an accompanying wave of bad press recently, and now he has fired back at his latest accuser, former supermodel Janice Dickinson. Dickinson went on Entertainment Tonight on Tuesday to say that Cosby had raped her in Lake Tahoe in 1982. What she described sounded similar to the other multiple allegations against Cosby. According to Dickinson, he told her he could help her career, and then after a dinner, he gave her a pill with some wine. She found herself, she said, being "sexually assaulted" in her hotel room.
Dickinson told Entertainment Tonight, "The next morning I remember waking up with my pajamas off and there was semen in between my legs." She said she came forward because "it's the right thing to do."
BuzzFeed News wrote about Dickinson's allegations on Tuesday, and reached out to Cosby's publicist for comment. Hours after the story had been published with no response from his representative, BuzzFeed News received a letter from Cosby's new attorney, Martin Singer, who, in the past, has represented celebrities such as Charlie Sheen and John Travolta.
As The Hollywood Reporter noted last year, Singer has "become famous for sending menacing legal threats." In the letter to BuzzFeed News, Singer argued that Dickinson contradicted her own accusations against Cosby in the past. Dickinson's representative did not immediately respond to BuzzFeed News asking for her response.
Cosby, 77, remains in a perilous place in terms of his career and his public persona. As of Wednesday, NBC pulled the plug on the pilot it was developing with Cosby, and Netflix announced Tuesday night that it was postponing the launch of his comedy special that was to start streaming on Nov. 28.
As this story has exploded, Singer hasn't been answering for Cosby — but he has seemingly been brought in to try to manage this crisis. "You proceed at your peril," he wrote to BuzzFeed News.
If you have information about Bill Cosby you would like to share with BuzzFeed News, please email kate.aurthur@buzzfeed.com.