This is Hannah, an American pit bull terrier–Labrador mix.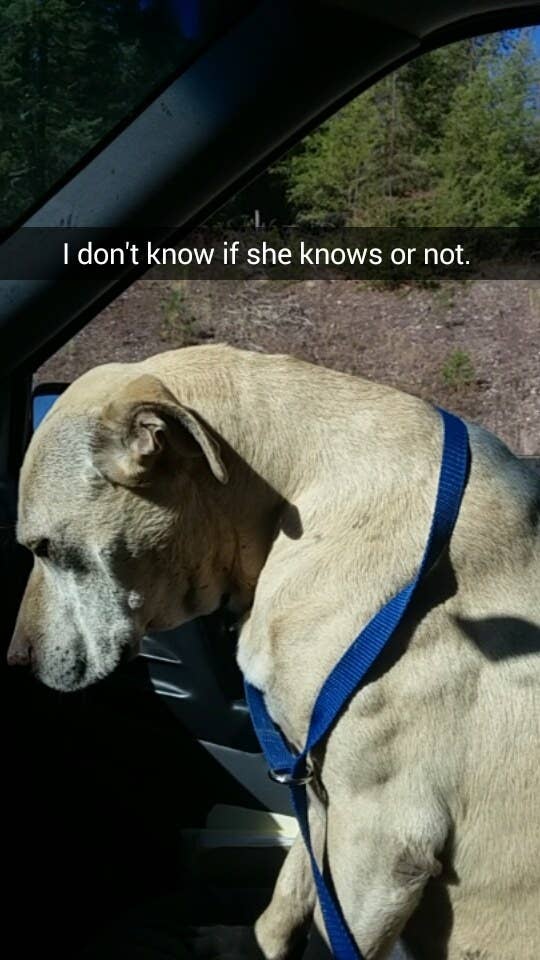 Two months ago, Hannah's health started to deteriorate.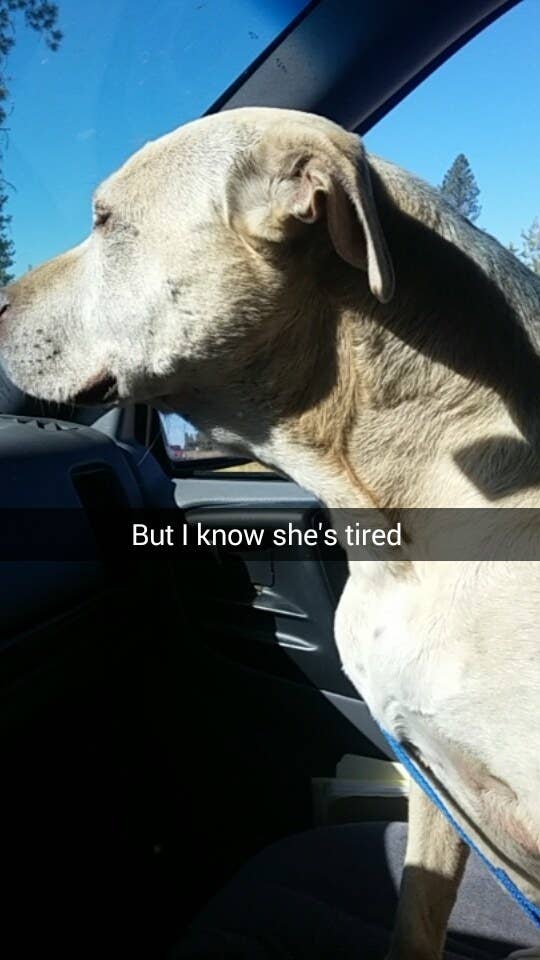 Her hips had been causing problems since last year, and she was having trouble walking without pain medication.
But the meds caused seizures. Her liver suffered.
Her owner of 11 years, 24-year-old Kyle Amick, took her off the medications, but the seizures wouldn't stop. They got worse.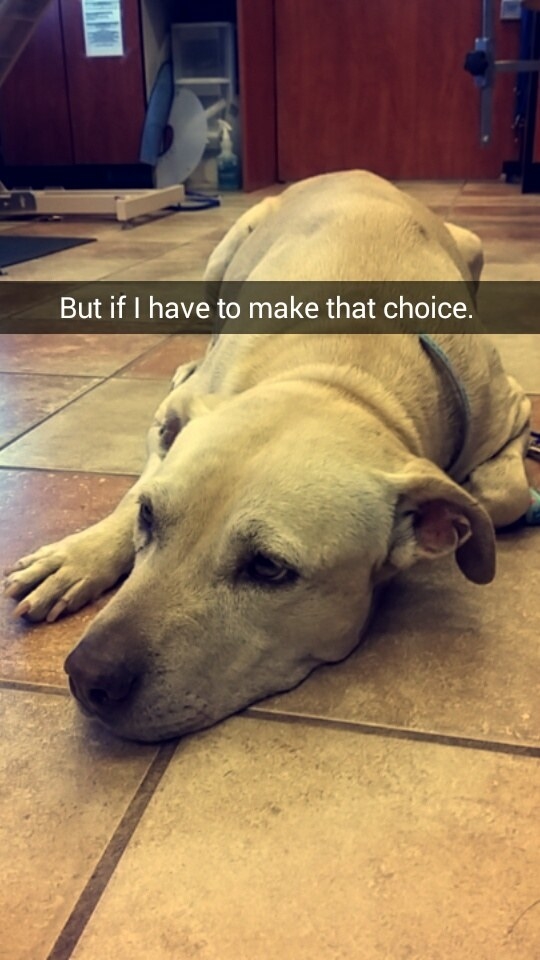 Last week, Amick and her mother felt like it wasn't fair to Hannah anymore, and decided to put her down.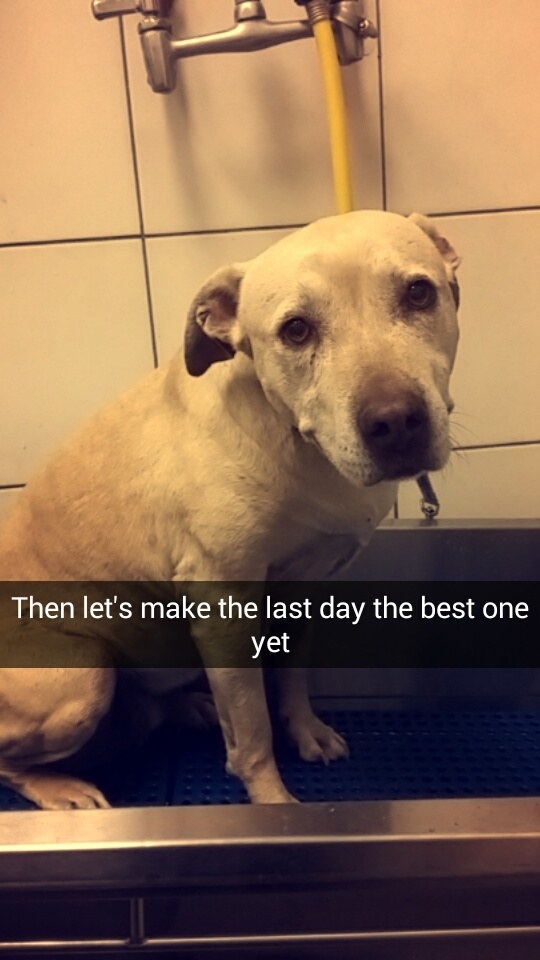 "It was the worst thing I've had to choose in my life," Amick told BuzzFeed News.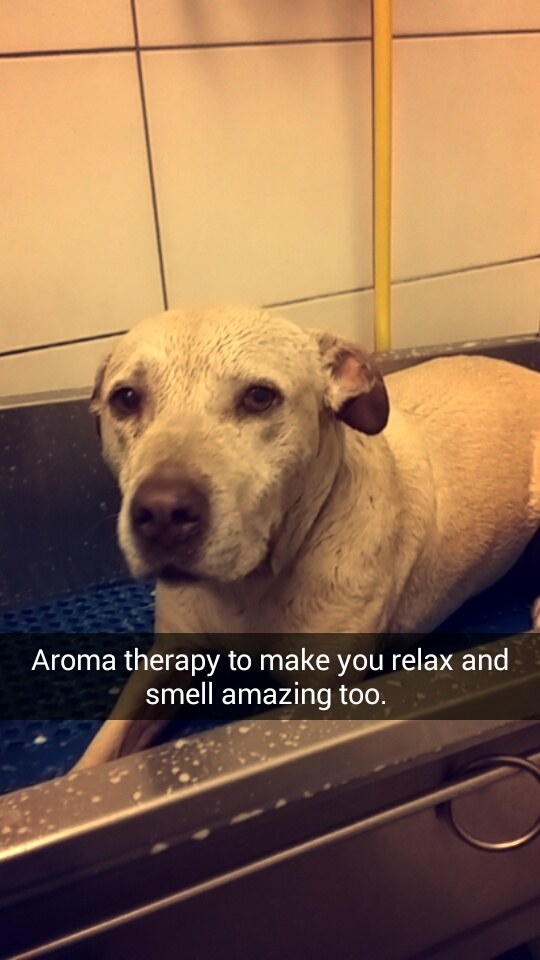 On Hannah's last day, Amick gave her extra pain medication and took her into PetSmart — where Amick works — for a bath.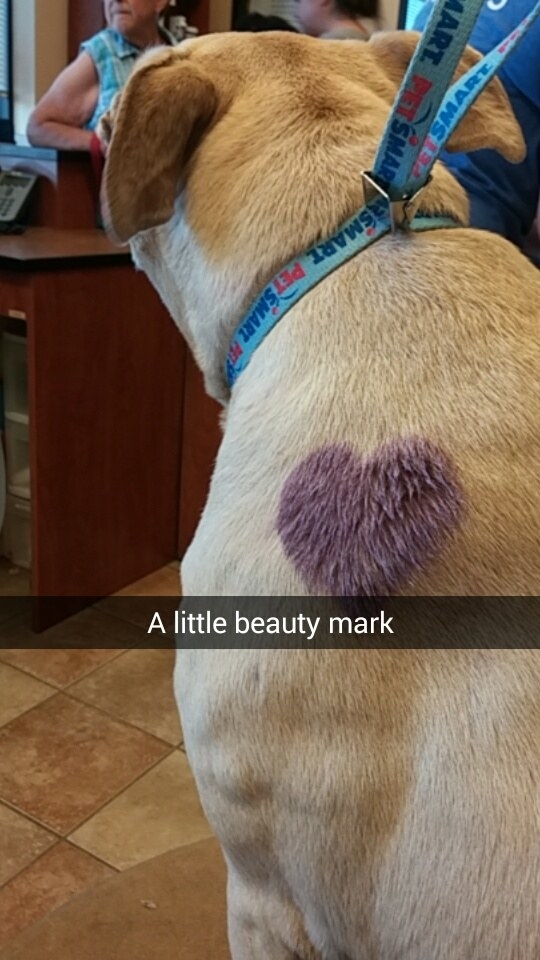 "I wanted Hannah to have a day to herself, be a queen one last time," she said.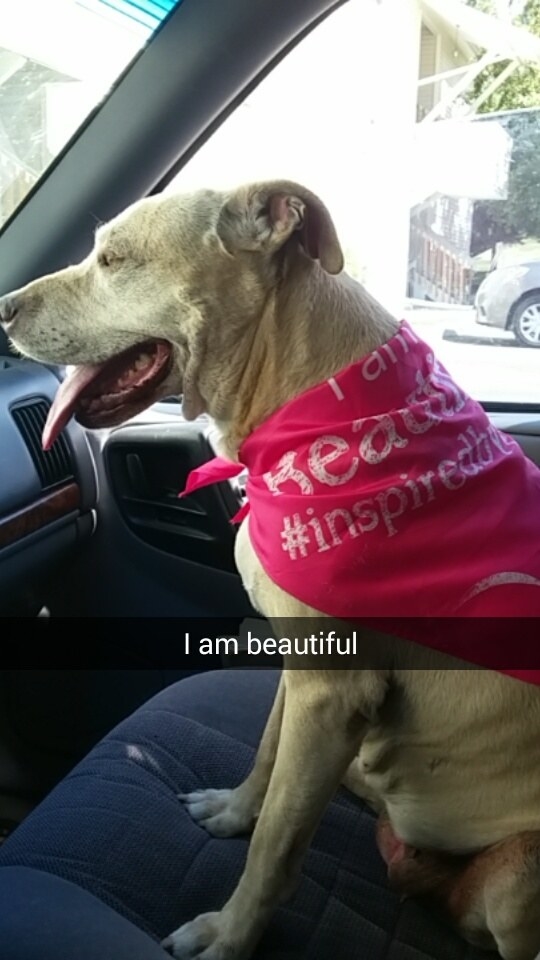 "We took a long drive home to enjoy the treats and so she could stick her head out the window," Amick said.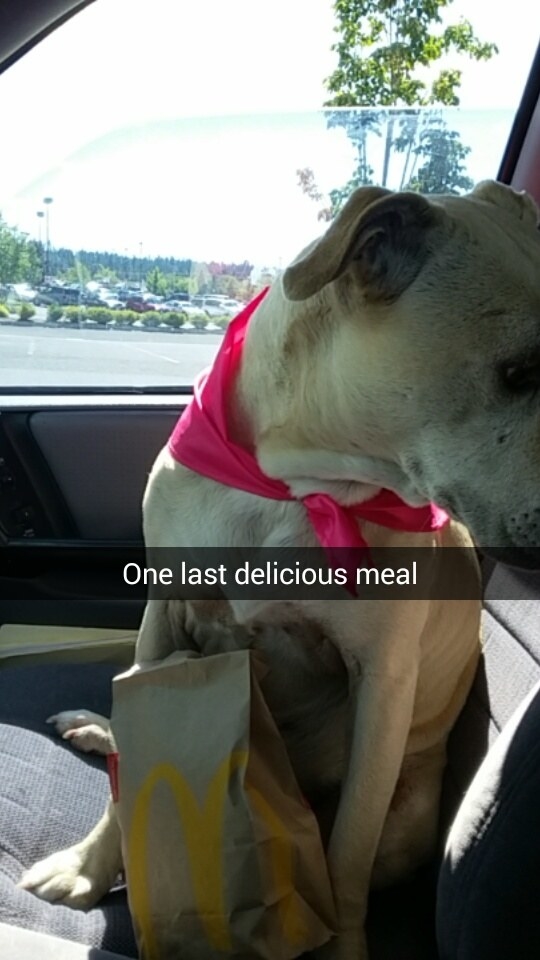 "Hannah loved food, any of it," she said.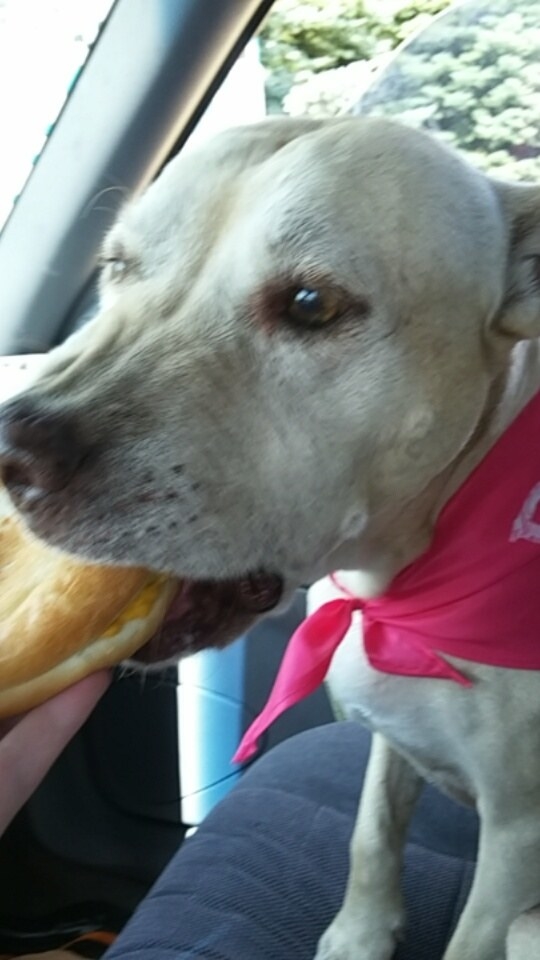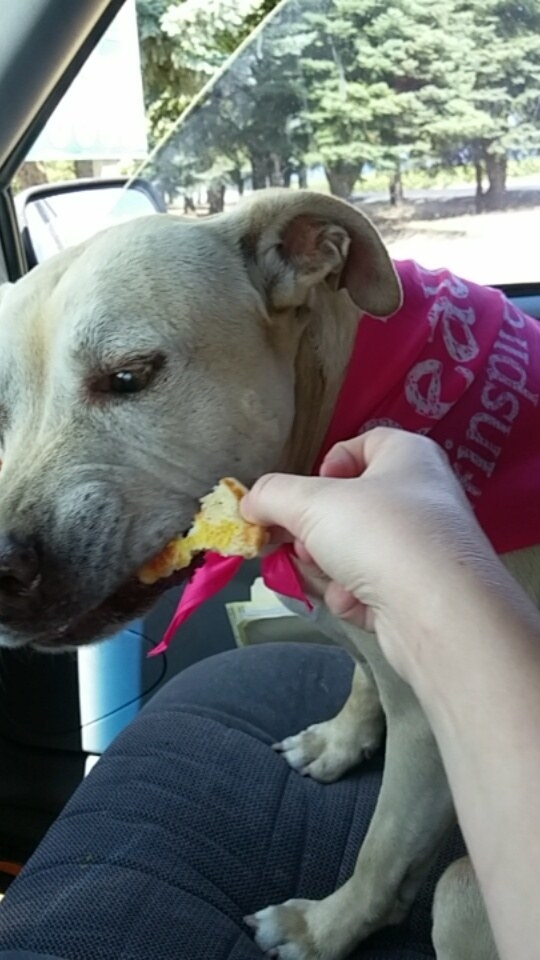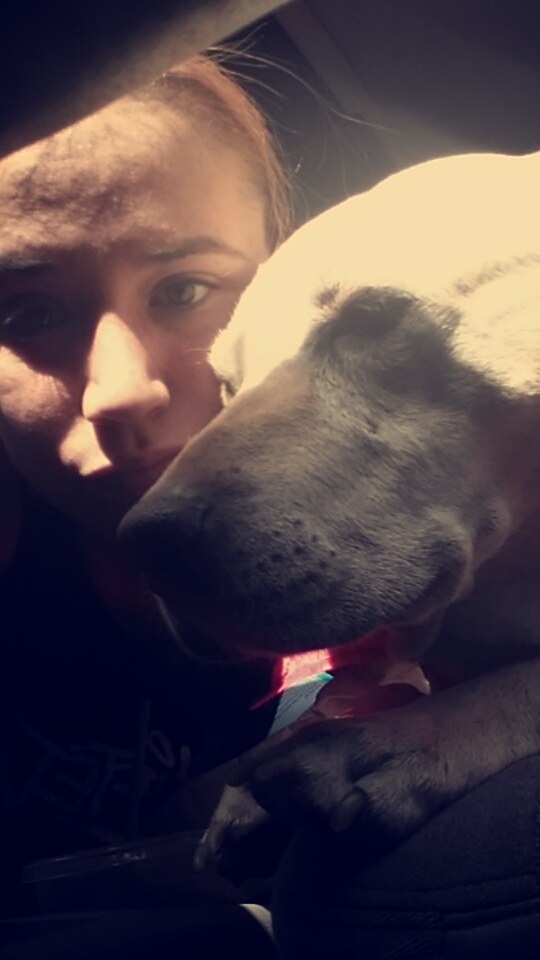 "She was very smart and always up for cuddling or playing," she said.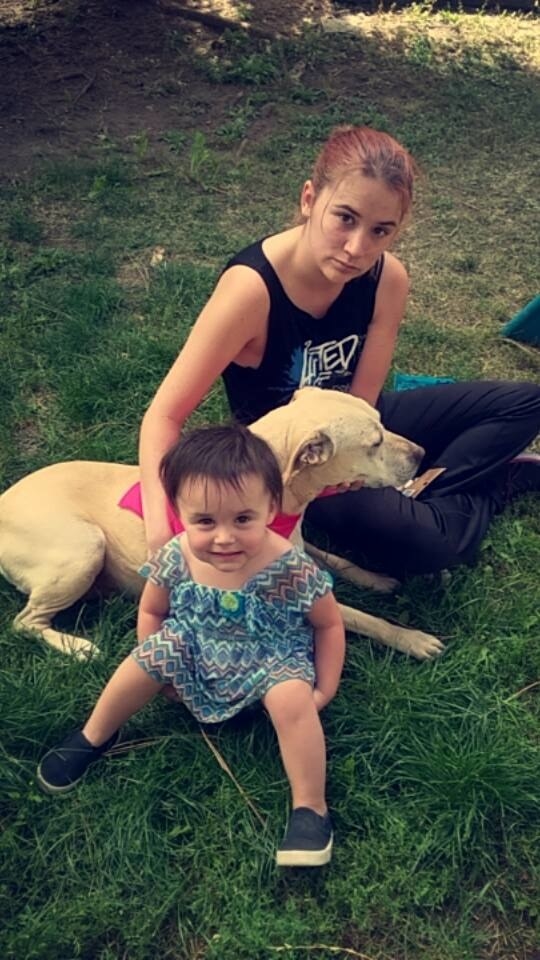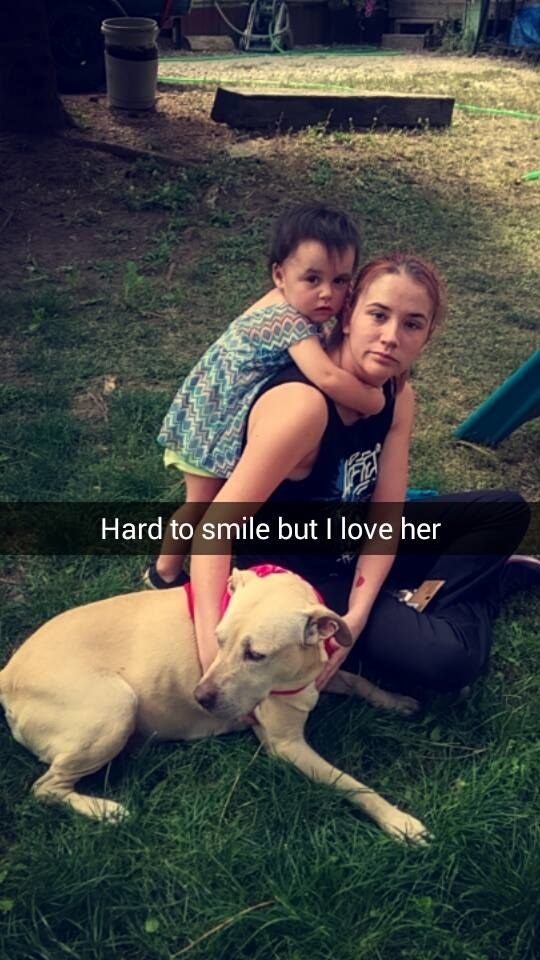 "She seemed to be a bundle of energy when we brought Vinny out to play with her," Amick said. "Vinny's been her buddy for nearly nine years."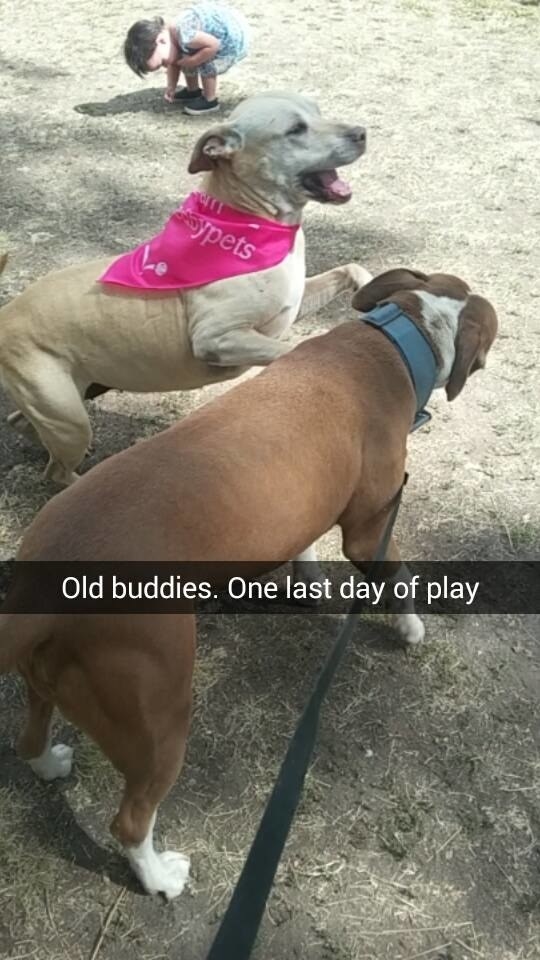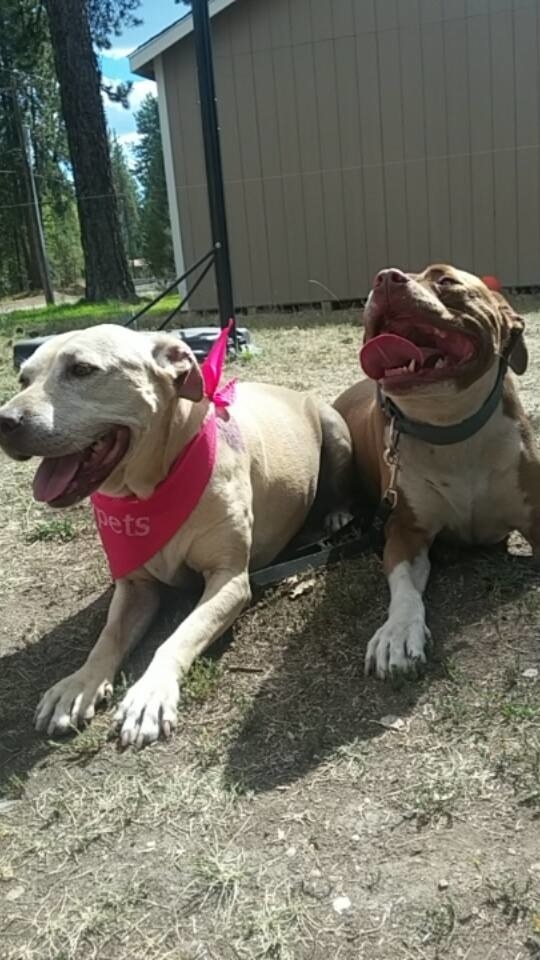 "But every time she bounded after him, she had to lay down and get off her feet," she said.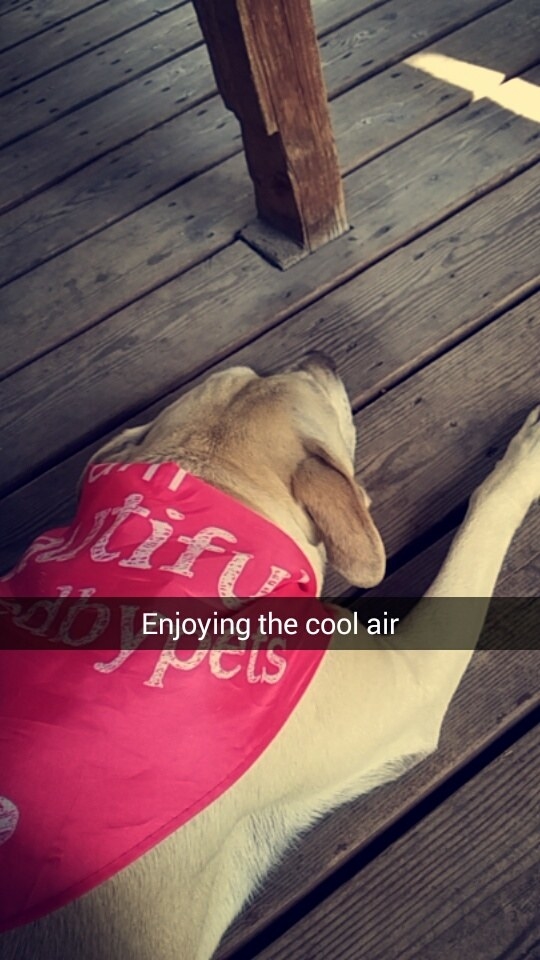 "When it got too much for her, I took her up to paint her nails and then we went to my room so she could lay with me until it was time to go," she said.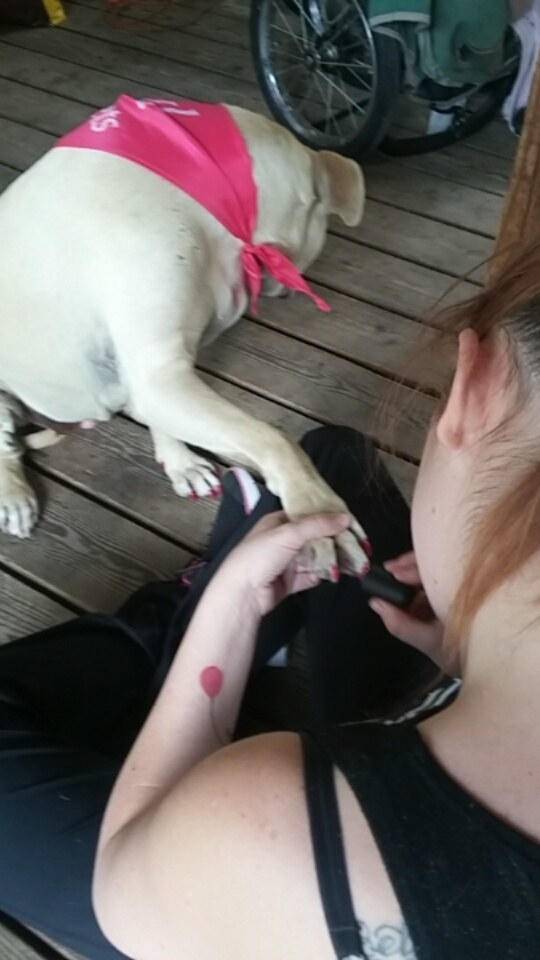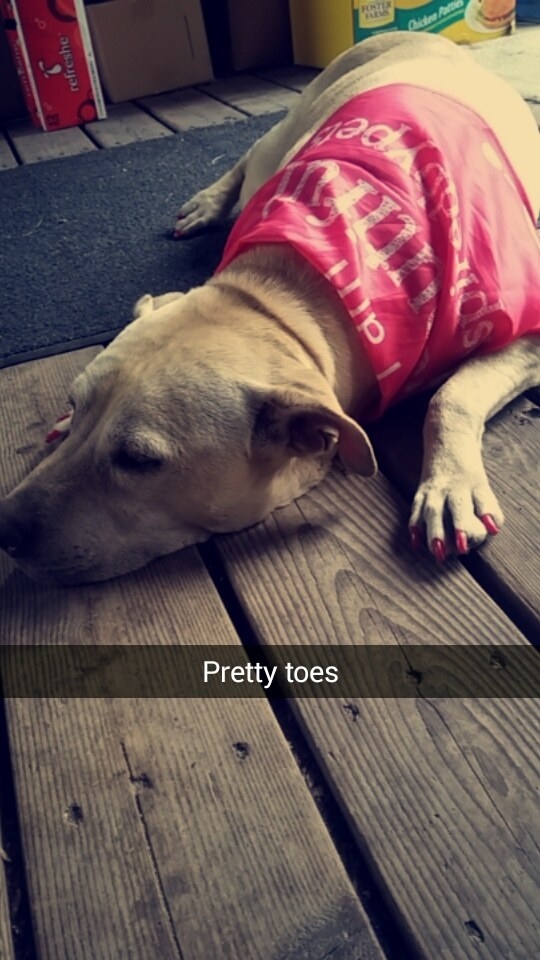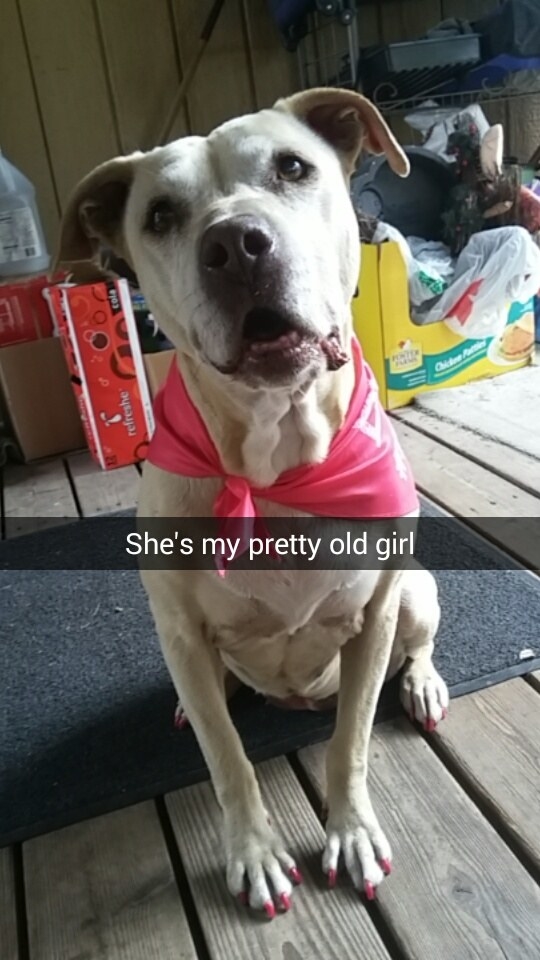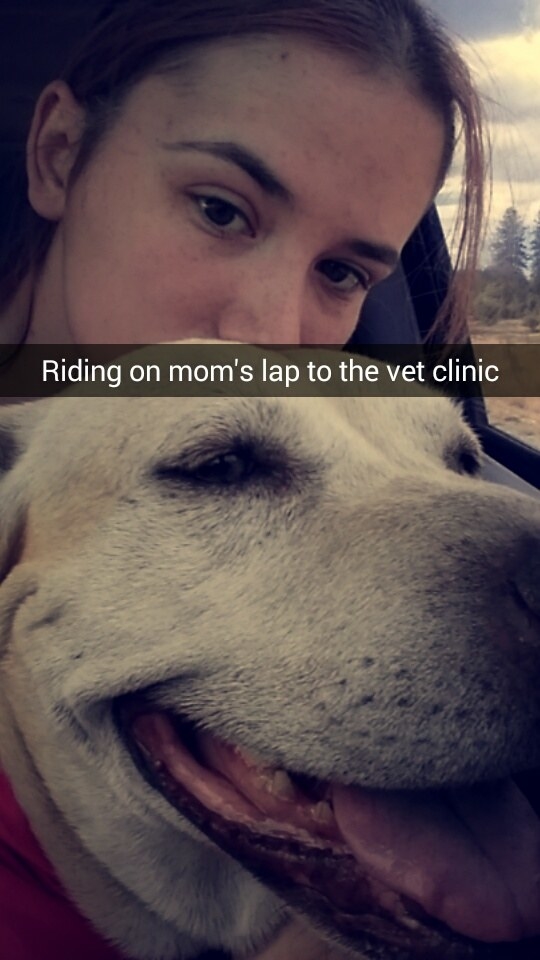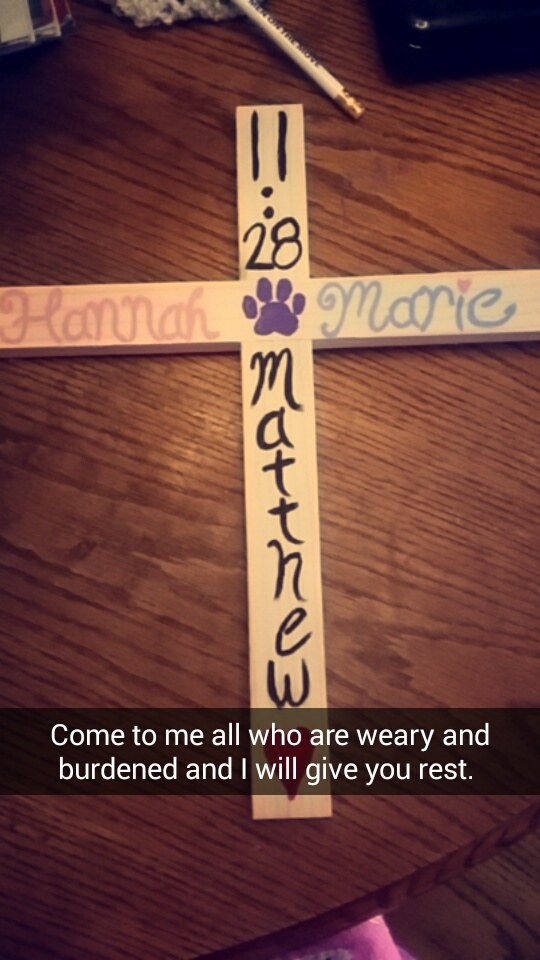 "I don't think there was a single person there at the vet that didn't cry with us," Amick said.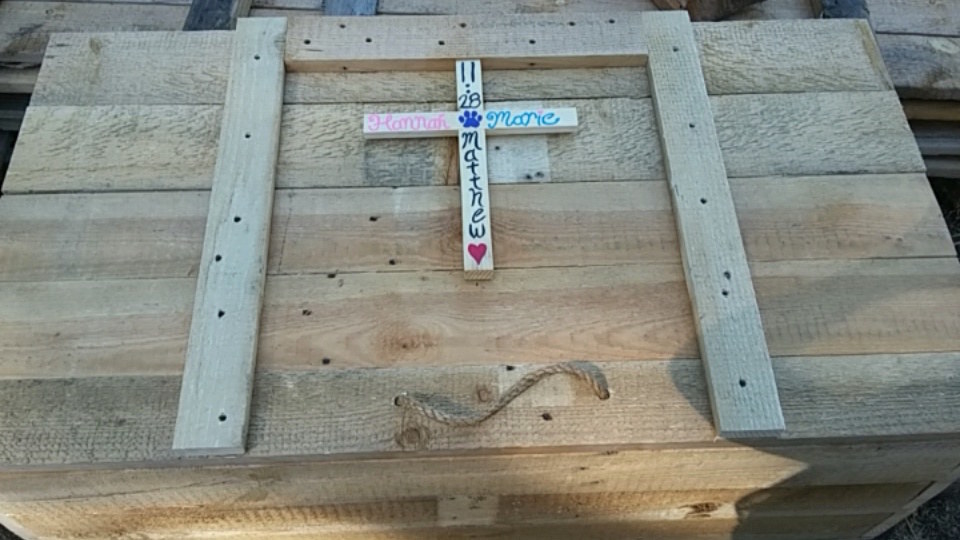 She documented Hannah's last day on her Snapchat and posted it privately to her Facebook page and shared it to a group page for PetSmart employees.
After a few of her colleagues asked to share Hannah's story, she made the post on her personal Facebook page public.
By the next day, it had been shared more than 100,000 times.
Amick said most of the responses she has received have been supportive and caring.
She said some have criticized her decision to put Hannah down, as Hannah looked quite healthy.
"Hannah was honestly my best friend," she said. "I only did what I knew was best for her in the end."
Some of the responses, she said, were just "weird." Amick said a girl on Imgur was pretending to be her and told a lot of news sites that Hannah was her dog.
"[The girl] even started a GoFundMe account to try and raise money for Hannah's 'urn,'" Amick said. "That was a bit stressful."
Amick said she was surprised that Hannah's story has been shared by so many people.
"I really wasn't quite sure at first if I liked that thought or not," Amick said. "It's been hard to log on and see her all over, but I'm glad she's touching so many hearts. She held mine for so many years and still does."