This is JD and Sara Whitlock, a couple from Dayton, Ohio.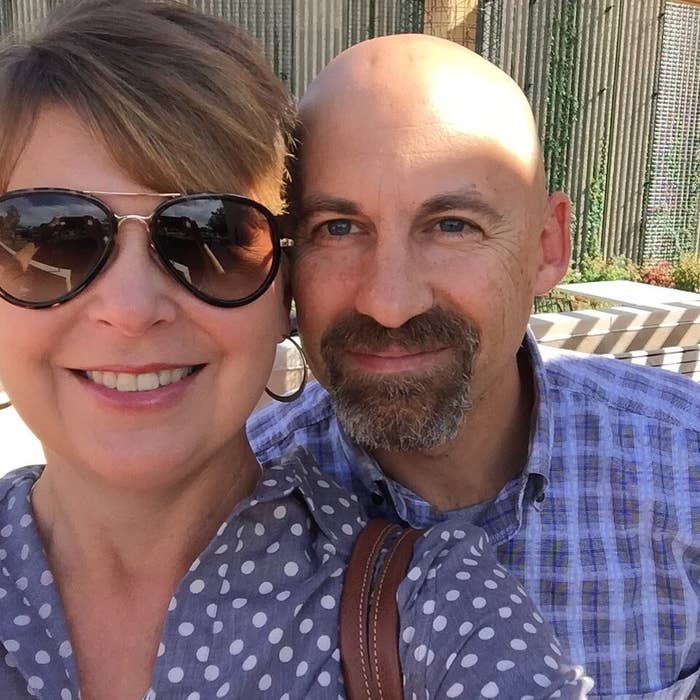 Every year, JD writes Sara a poem for Valentine's Day. This year, because it is their 20th anniversary, he decided to do something a little more special.
He took a line from every single poem that he had written since they were married in 1997 to form a new poem.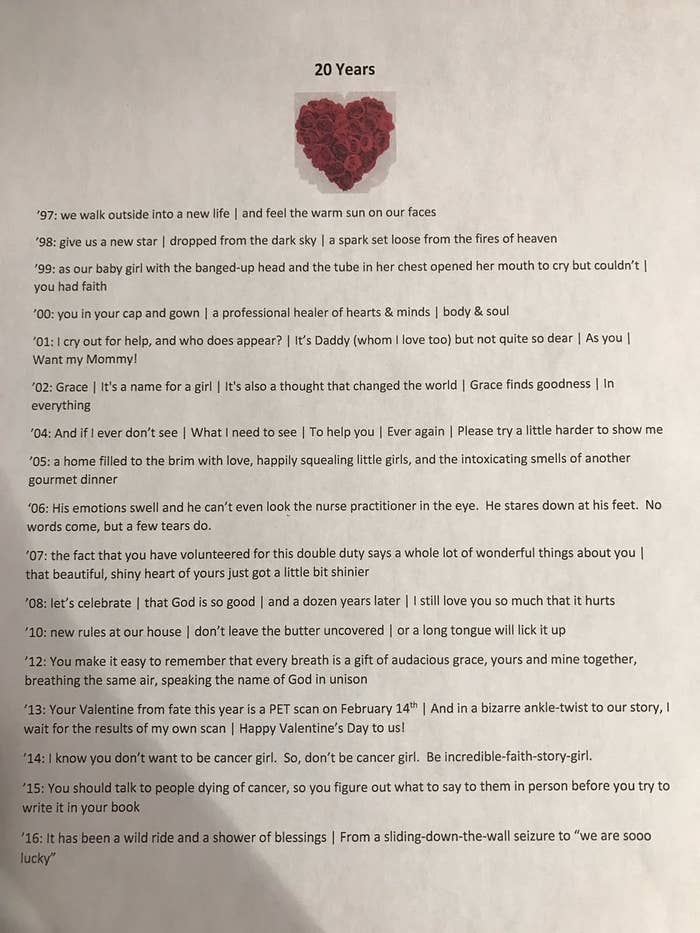 Their 18-year-old daughter, Katie Whitlock, captured the moment her mom read this year's poem. "We knew my dad was going to write a poem but he didn't tell us about what exactly," Katie told BuzzFeed News.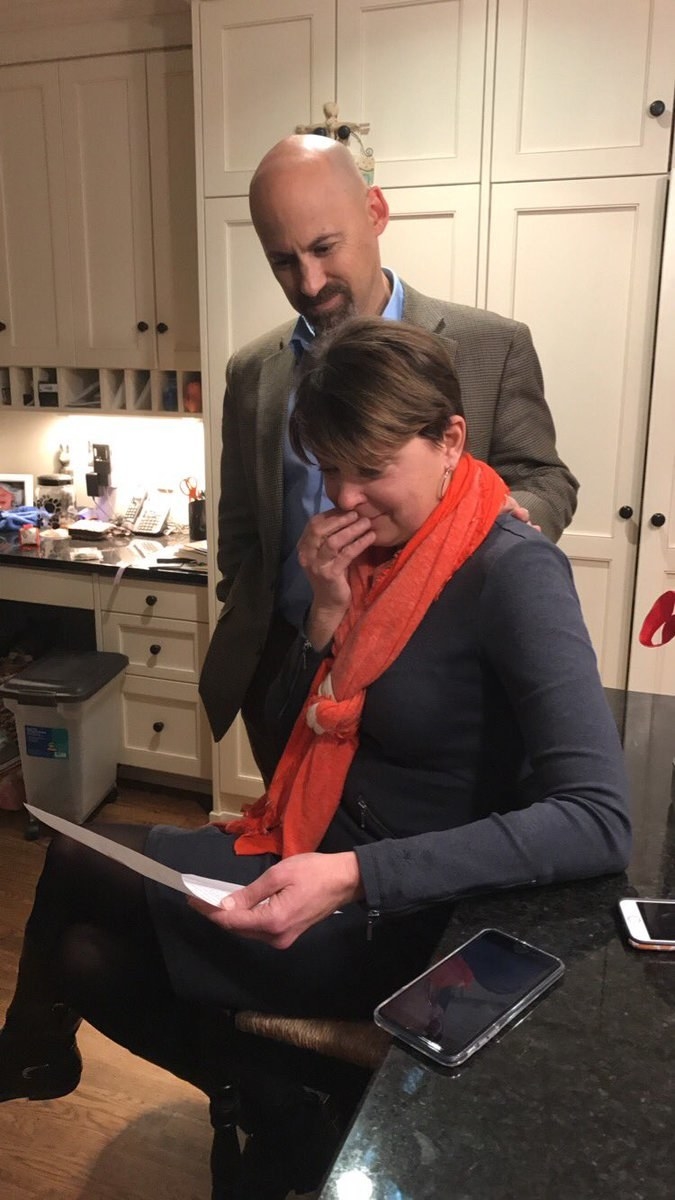 "She cries every year, but I think this year she was especially grateful for my dad since it's such a big anniversary," Katie said.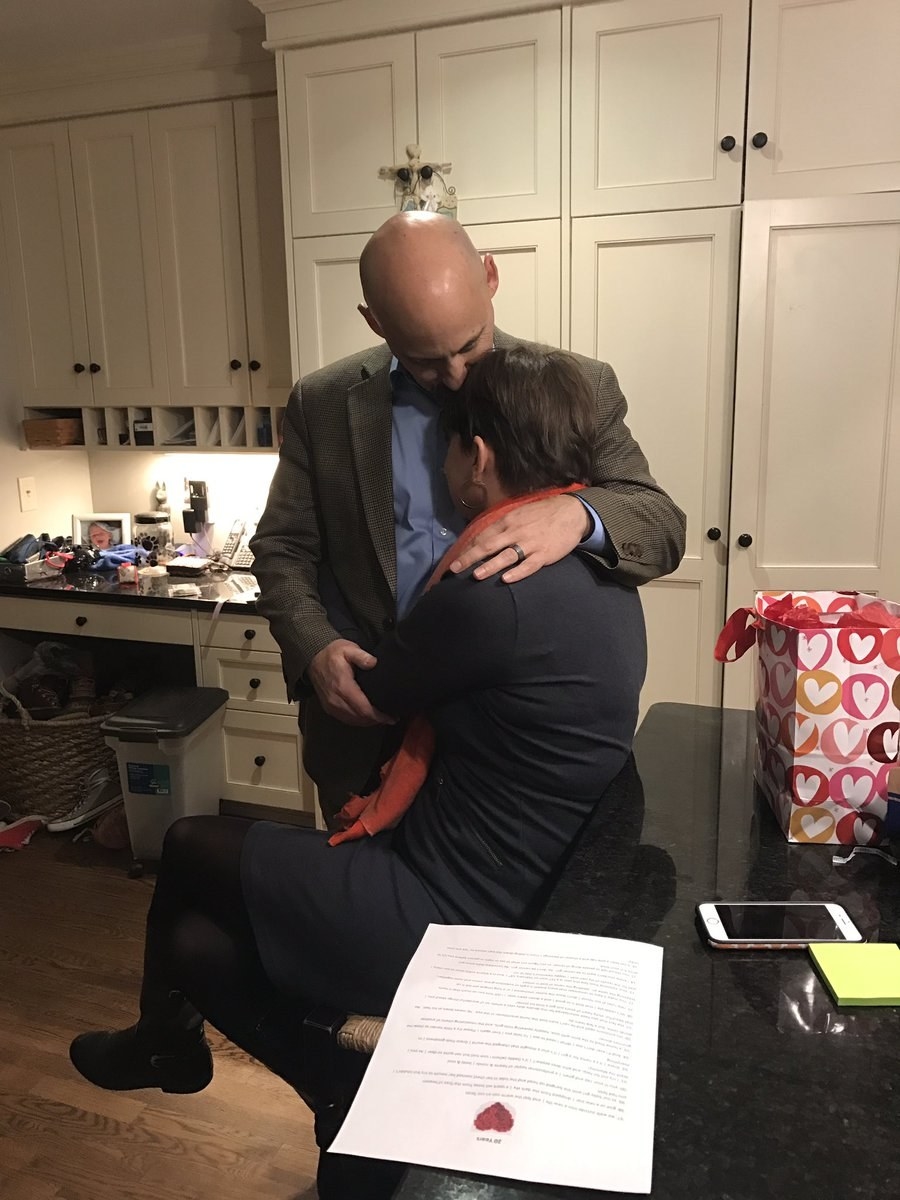 She said her parents will be celebrating Valentine's Day by going to dinner with a few friends.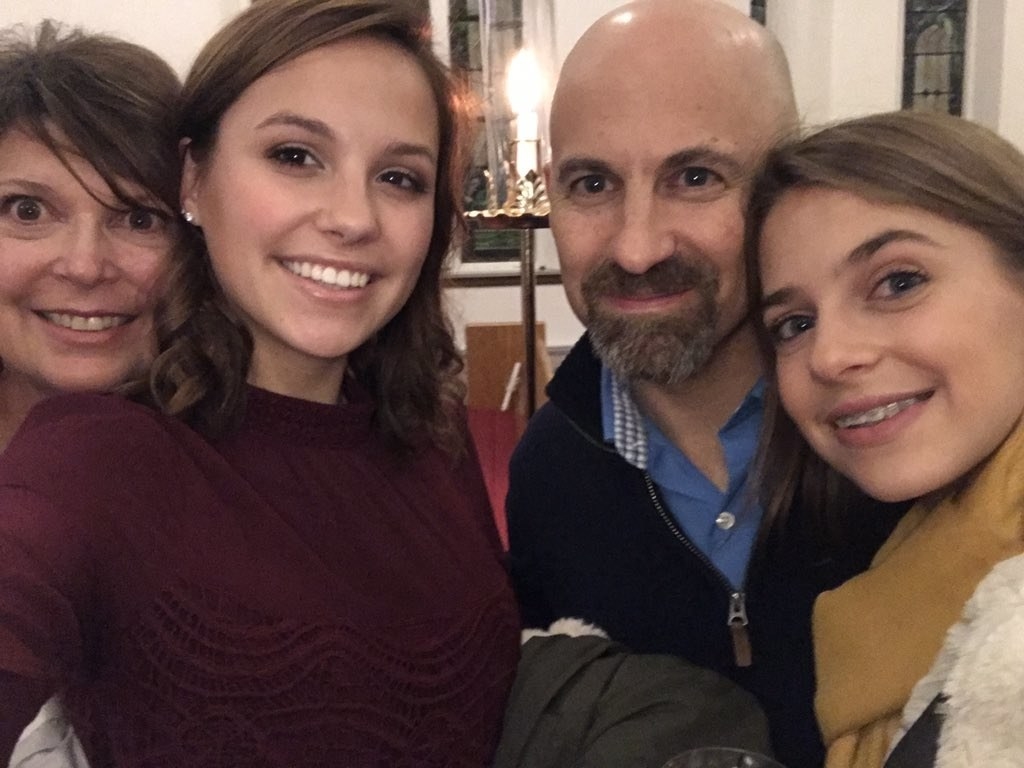 The Whitlocks' story made people hella emotional.
People are praising JD's incredibly sweet gesture.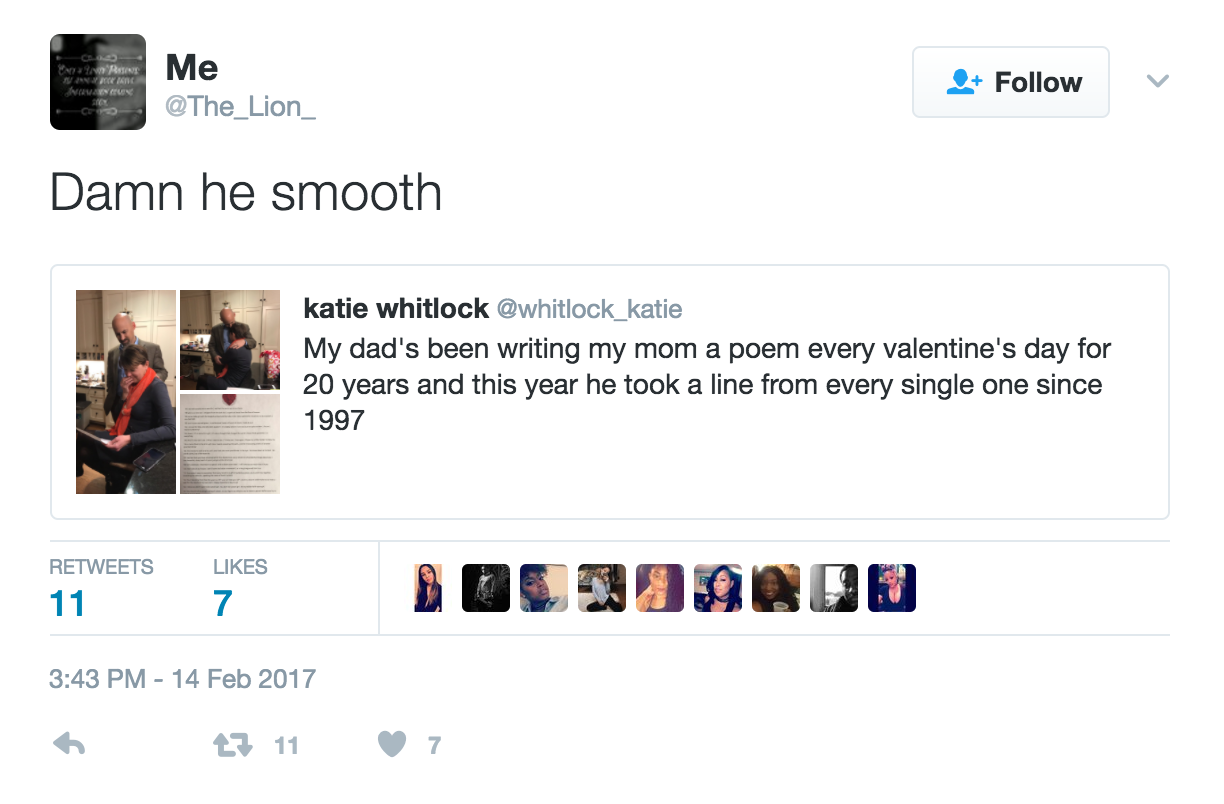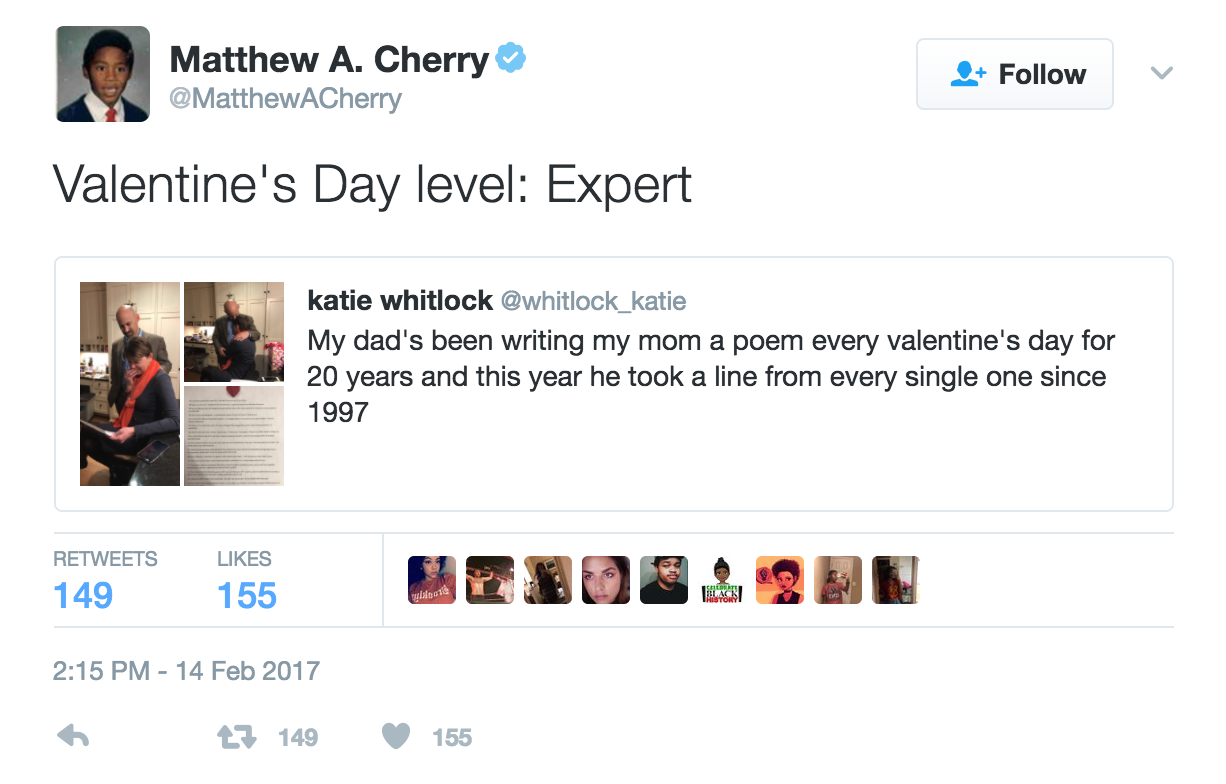 Relationship goals.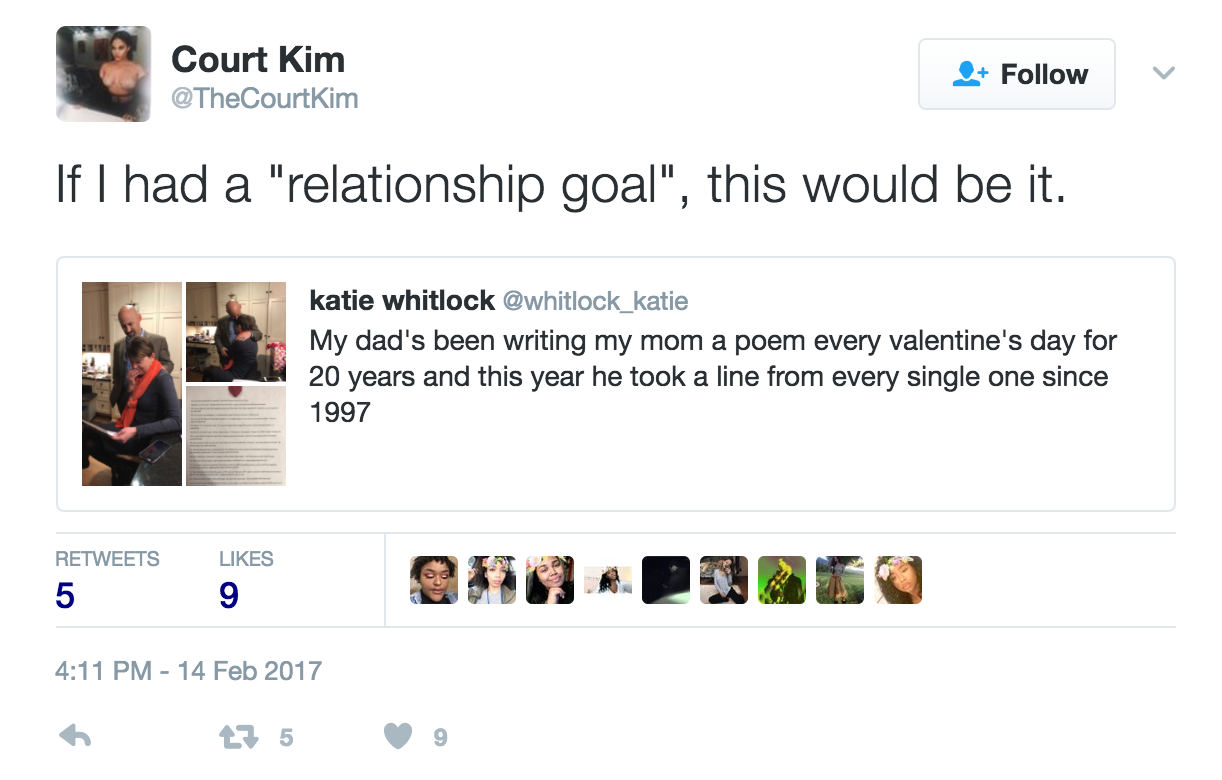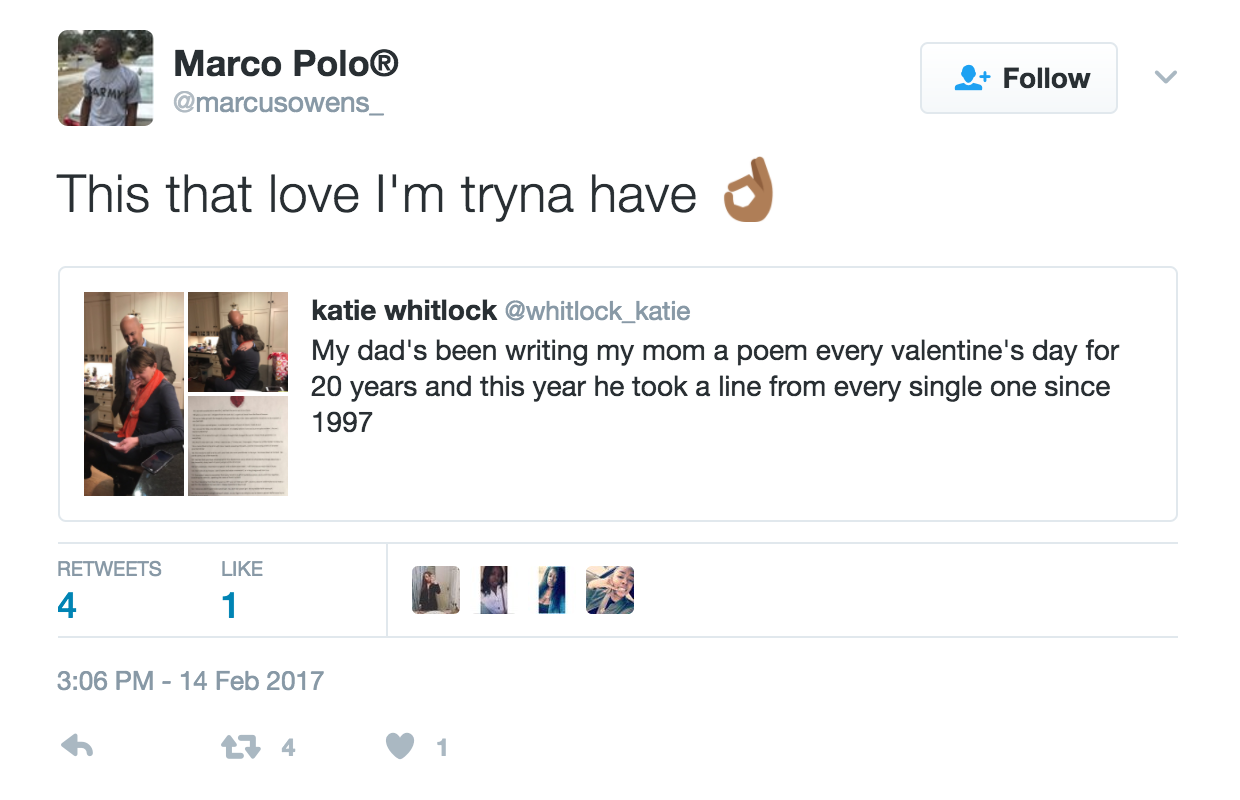 ❤️❤️❤️